I'm a year-round salad eater, but summer salads are extra special. The bounty of fresh fruits and veggies build flavor, boost nutrition, and create Insta-worthy visuals that make my routine that much more enjoyable. If you need some salad inspiration, check out these ideas. I'm all about saving time in the kitchen so I've selected only those recipes that don't require much effort — perfect for when those lazy days of summer set in.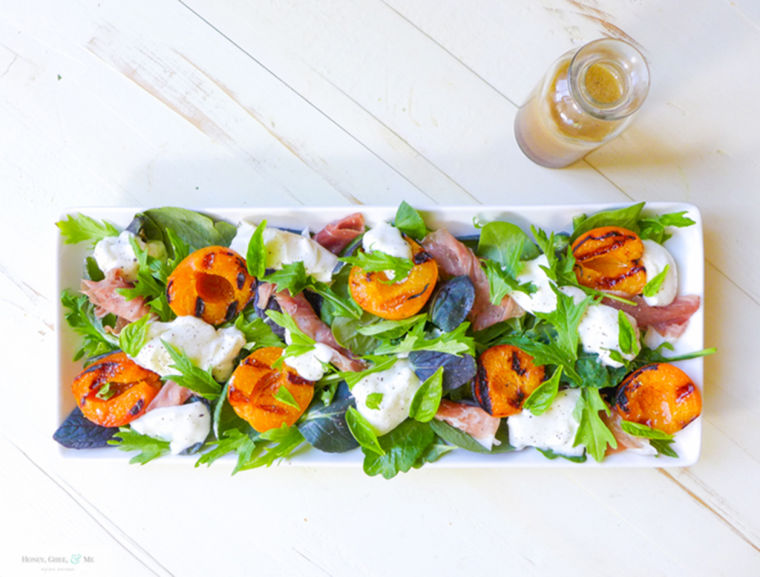 Apricots
As enjoyable as these bite-sized, delicate, and delicious fruit are on their own, there are plenty of other ways to eat them. Salads are one of my favorites because you can you get more of the good stuff—in this case, potassium. Much has been said about reducing sodium in the diet to manage high blood pressure but potassium deserves more attention. Getting enough potassium helps blunt the effects of sodium by allowing your body to get rid of it in your urine and by relaxing the blood vessel walls. This Grilled Apricot, Prosciutto & Burrata salad is one way to get those potassium perks. Just go easy on the sliced prosciutto, please!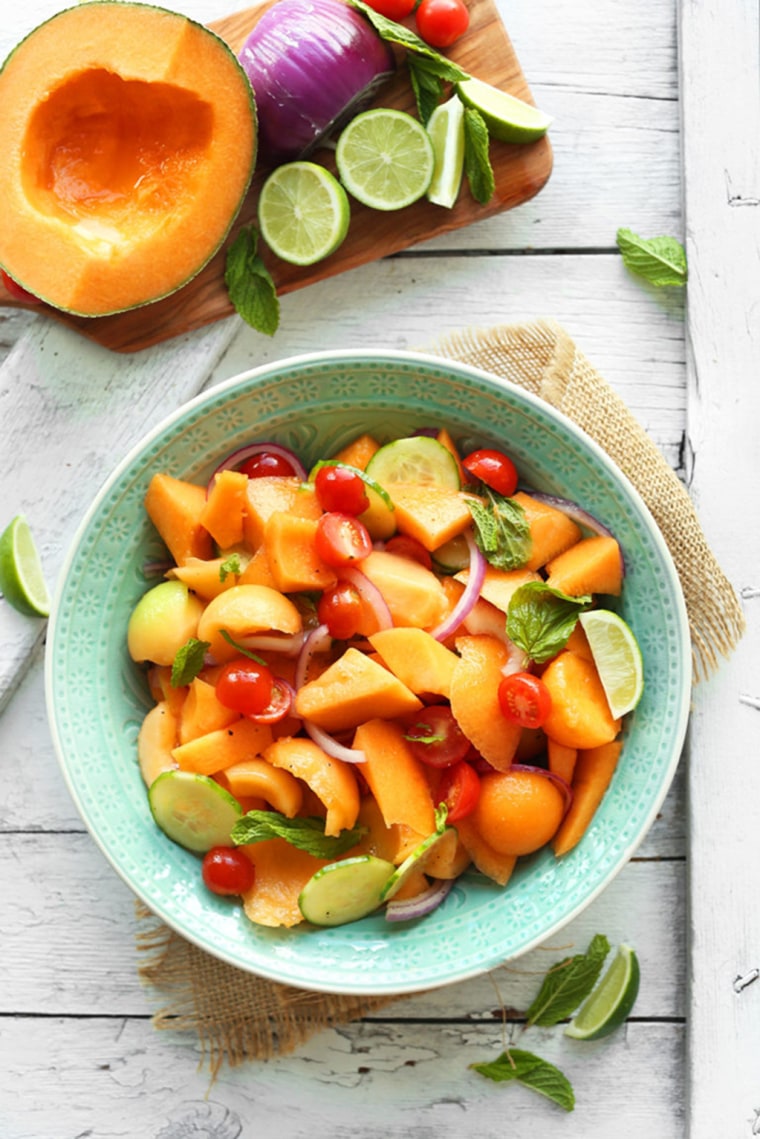 Cantaloupe
Though you can often find these melons year-round, they're at their most flavorful when in season during the summer months. Like other orange-hued fruits and veggies, cantaloupe is a prime source of beta-carotene, a nutrient that packs a one-two punch to promote healthy skin. Research shows that optimal amounts of this and other carotenoids helps protect the skin from sun damage while another study found that eating carotenoid-rich foods gives your skin a healthy-looking glow, minus the skin-wrecking tan. This is a win-win in my book, and this Summer Tomato & Cantaloupe Salad gets you one step closer to those beauty benefits.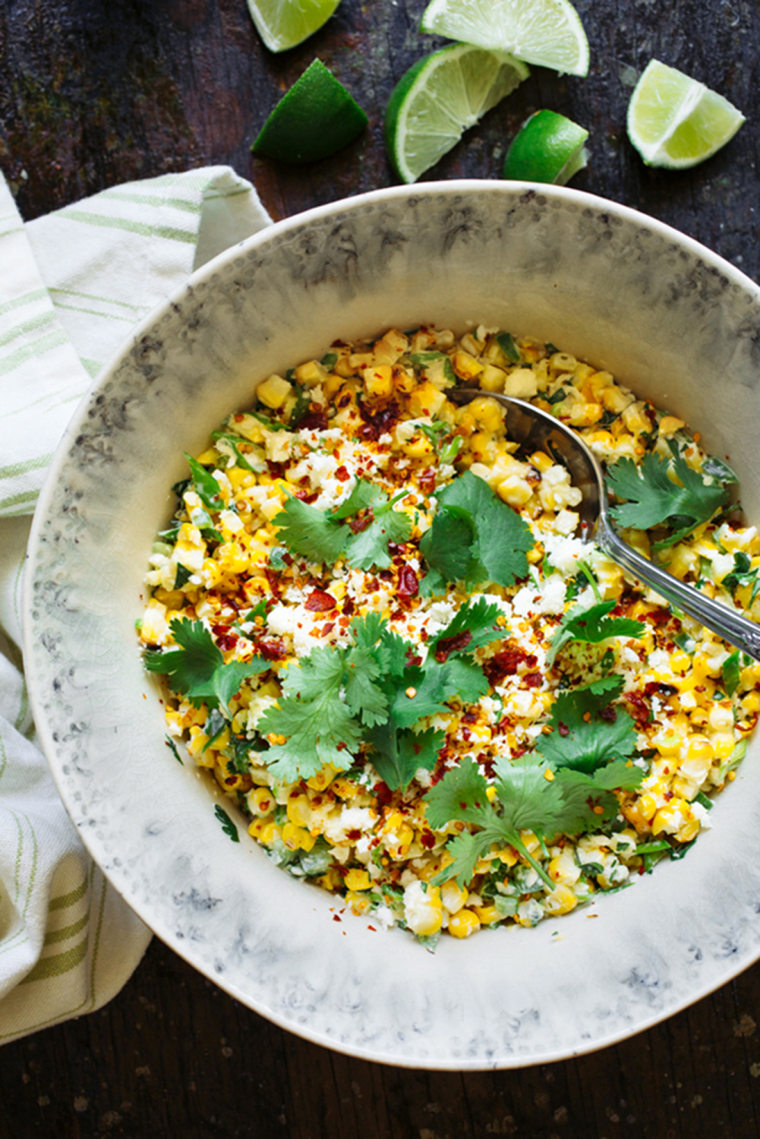 Corn
Nothing compares to the delicious sweet snap of biting into corn on the cob, but do yourself a favor and find other ways to enjoy it. Corn happens to be an excellent source of the carotenoids lutein and zeaxanthin, which research finds are critical to maintaining eye health. I've had my share of Mexican grilled corn, a personal favorite, and this recipe combines all those flavors in a bowl. Though I'm not always in favor of mayonnaise, I can make an exception here! And note that if you don't have cotija cheese, feta makes a good substitute.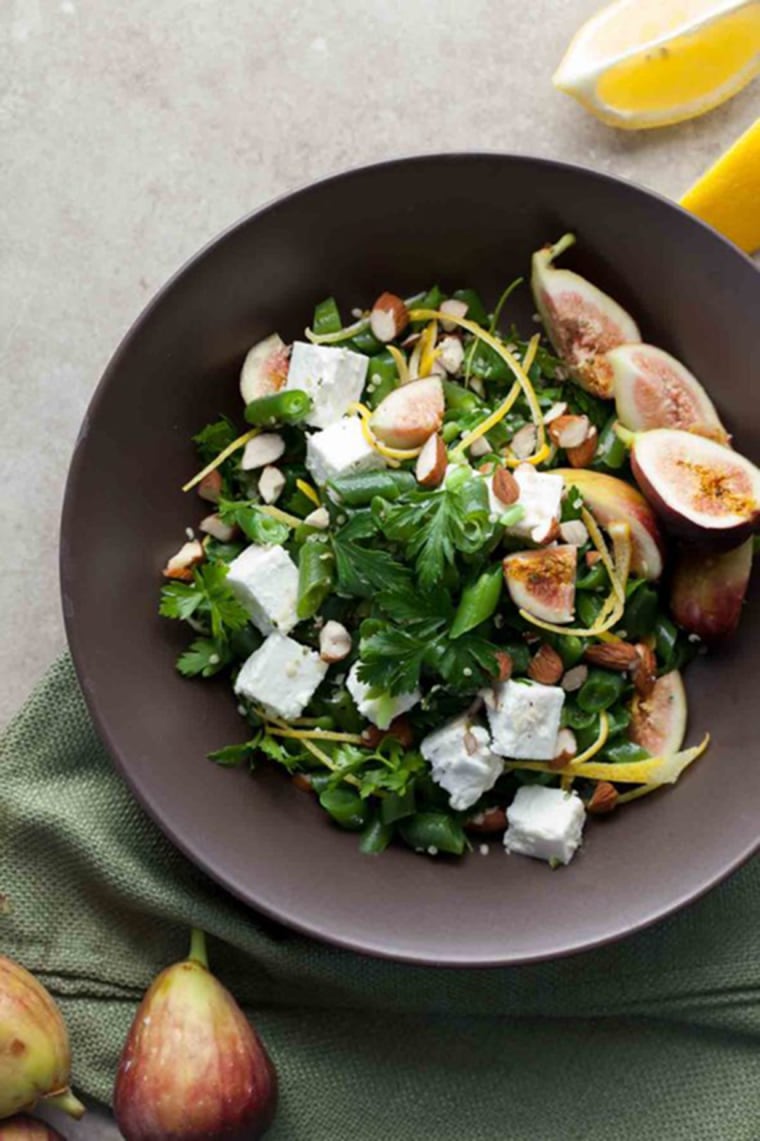 Green Beans
According to the latest Dietary Guidelines Scientific Report, Americans are consuming just half the fiber needed for optimal health. Fiber may play a role in reducing chronic diseases, like cancer and heart disease, and is also helpful for digestion and weight management. A cup of green beans provides 5 grams of the 25 to 38 grams of fiber needed each day. (The higher amounts are recommended for adult males.) This delightful Lemony Green Bean Salad with Figs and Feta packs a lot of fiber and flavorful ingredients. If you don't have the hemp seeds on hand, I think it would be just as delicious without them.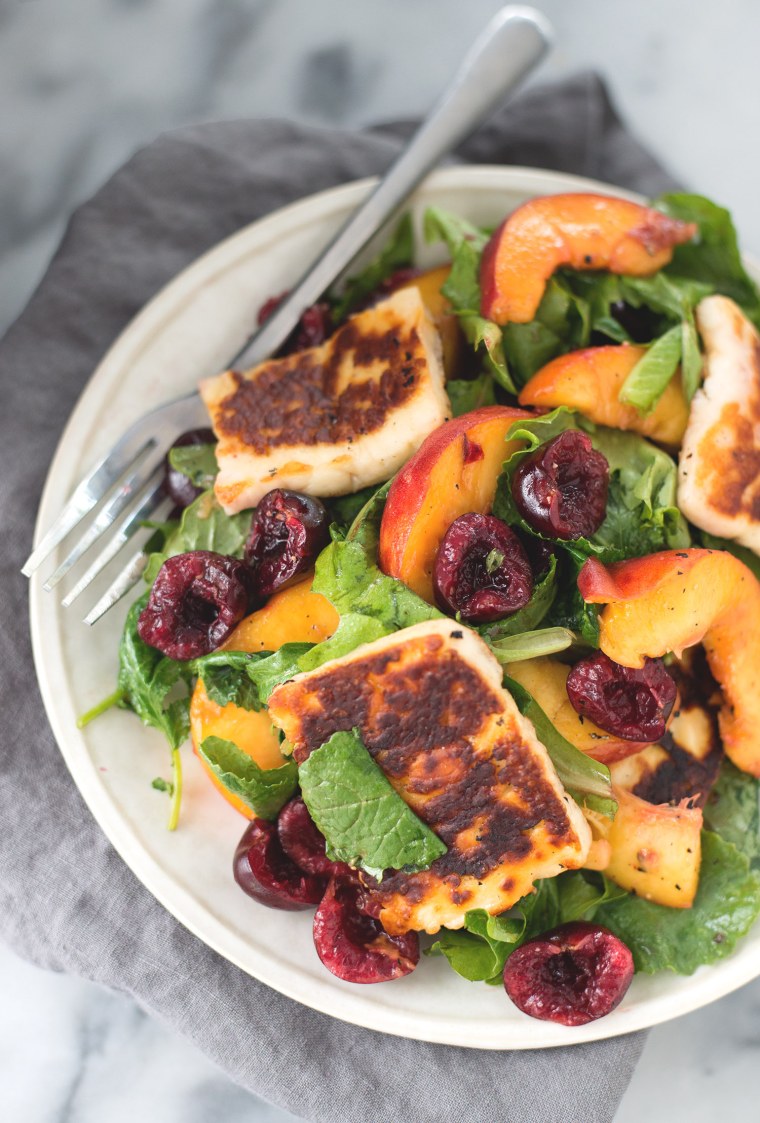 Peaches
Another summer staple, peaches often bring up thoughts of cobblers and pies, but the juicy fruit is a great addition to salads, too. If their flavor isn't enough to grab you, this might: Research suggests that the plant compounds in peaches (known as flavanols) have anti-obesity and anti-diabetes effects. This Peach, Cherry and Halloumi salad would make a great meatless main dish. I confess, though it sounds like a delicious touch, I'd probably skip the homemade basil croutons! See above: Lazy days of summer!
RELATED: How to Pack the Perfect Mason Jar Salad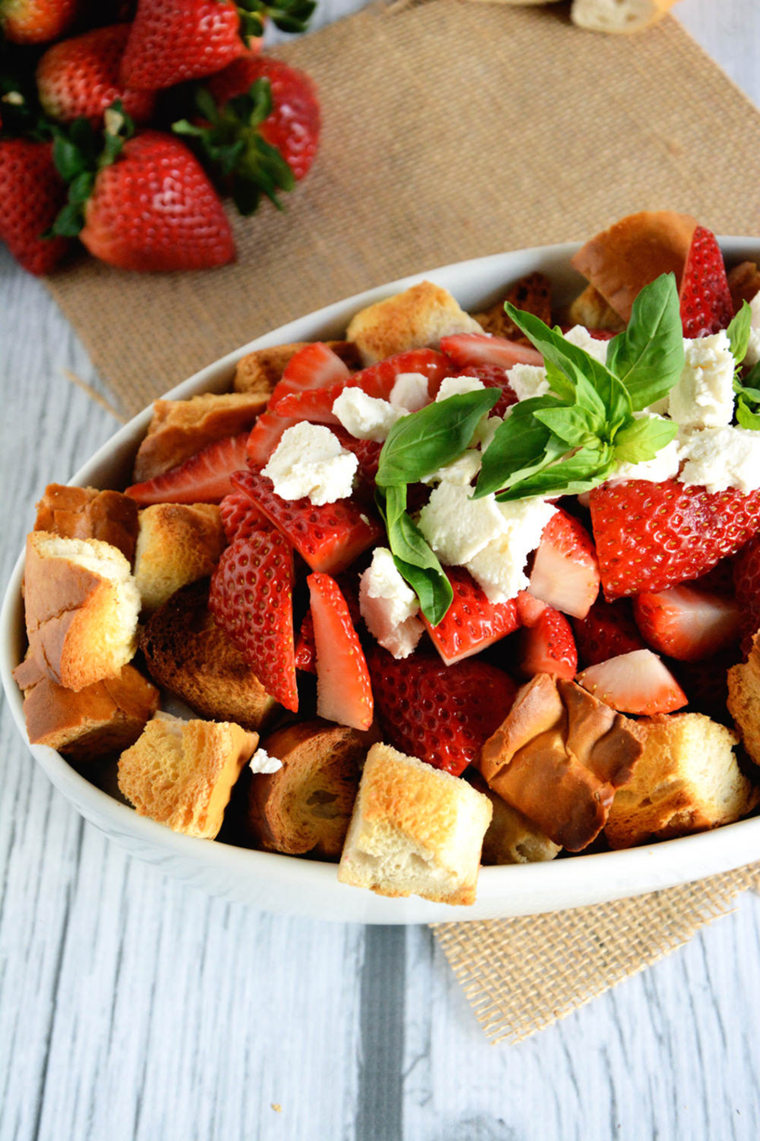 Strawberries
It may come as a surprise but a cup of these ruby red gems have more vitamin C than an orange. Vitamin C has an impact on your immune response so making sure you're getting enough of this nutrient is one way to help your body stay healthy. I can't think of a better way to nourish your body's needs than this stunning but super simple Honey & Strawberry Panzanella Salad.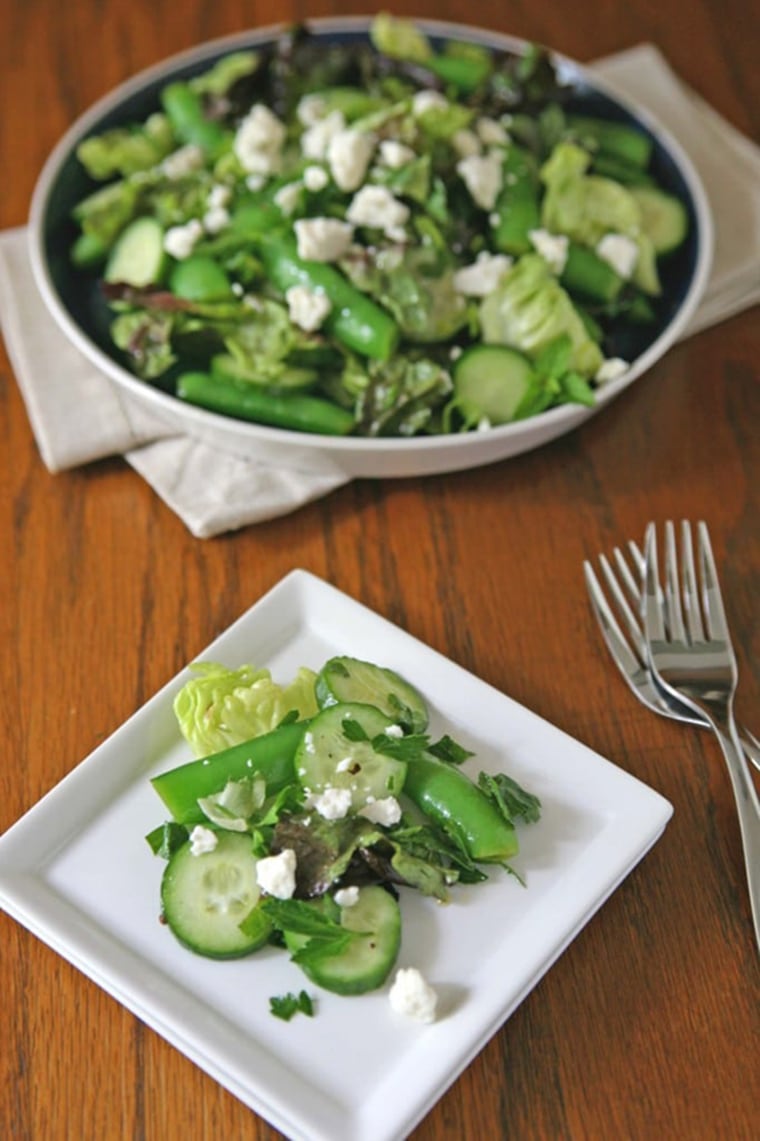 Sugar Snap Peas
More than just an easy snack, sugar snap peas belong in salads and other fare. They're a good source of iron, and sub-optimal levels of this mineral can impact mood and memory, according to a scientific review. Granted, animal sources of iron are better absorbed than plant sources but the vitamin C from the lemony vinaigrette in this fresh Snap Pea and Cucumber Salad will help on that front.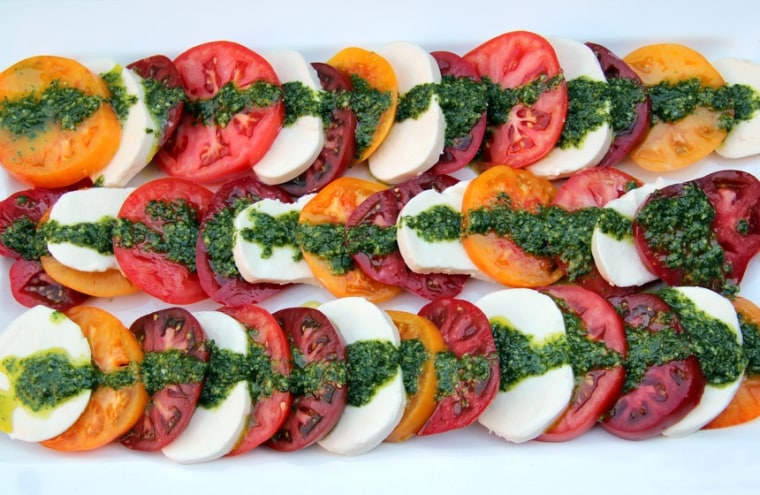 Tomatoes
One of my all-time favorite salads is a simple caprese and summer is the best time to enjoy this classic treat. Beyond the flavor factor, tomatoes are rich in carotenoids--nutrients that have some pretty amazing benefits. I've discussed the skin-protecting perks of lycopene elsewhere (see: watermelon), but this carotenoid may also protect against heart disease by inhibiting plaque formation. Besides the health benefits, tomatoes are an easy salad staple and heirloom tomatoes are the best of the bunch. These beauties bring more flavor and interest than a typical tomato—particularly a bland, out of season one. This stunning Tomato Mozzarella Caprese recipe shows you many different ways to layer your salad—stacked, tossed, and more—and includes instructions on how to make a basil-garlic oil. It sounds like a special touch, but if you're pressed for time or want to simplify it, you can always just use the basil leaves and a drizzle of extra virgin olive oil.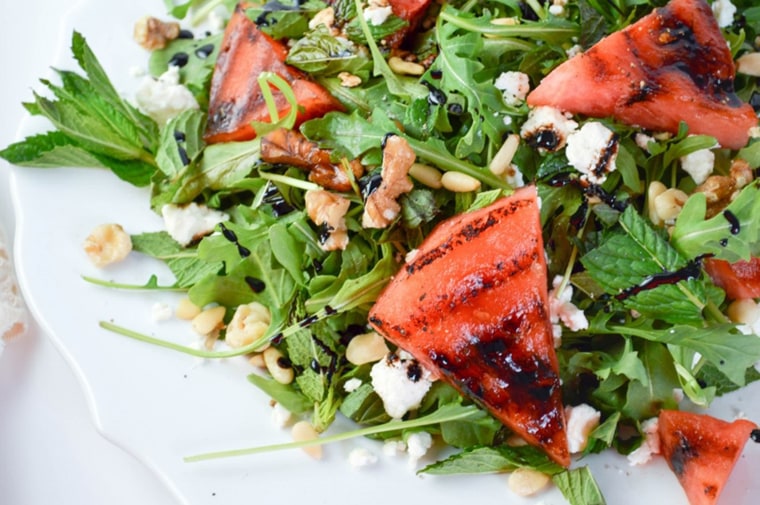 Watermelon
Watermelon screams summer and the juicy fruit has a lot to offer health-wise. It has, on average, 40 percent more lycopene than tomatoes, notable during sunny summer months since lycopene has been shown to boost your skin's defense against damaging UVB sun rays. One of my favorite ways to enjoy this summer classic is to toss it with feta cheese and a drizzle of good quality balsamic vinegar. Chopped, shelled pistachios or pepita (pumpkin) seeds bring healthy fats, fiber, and good crunch to this simple salad. If you want to take it up a notch, this grilled watermelon salad will do the trick.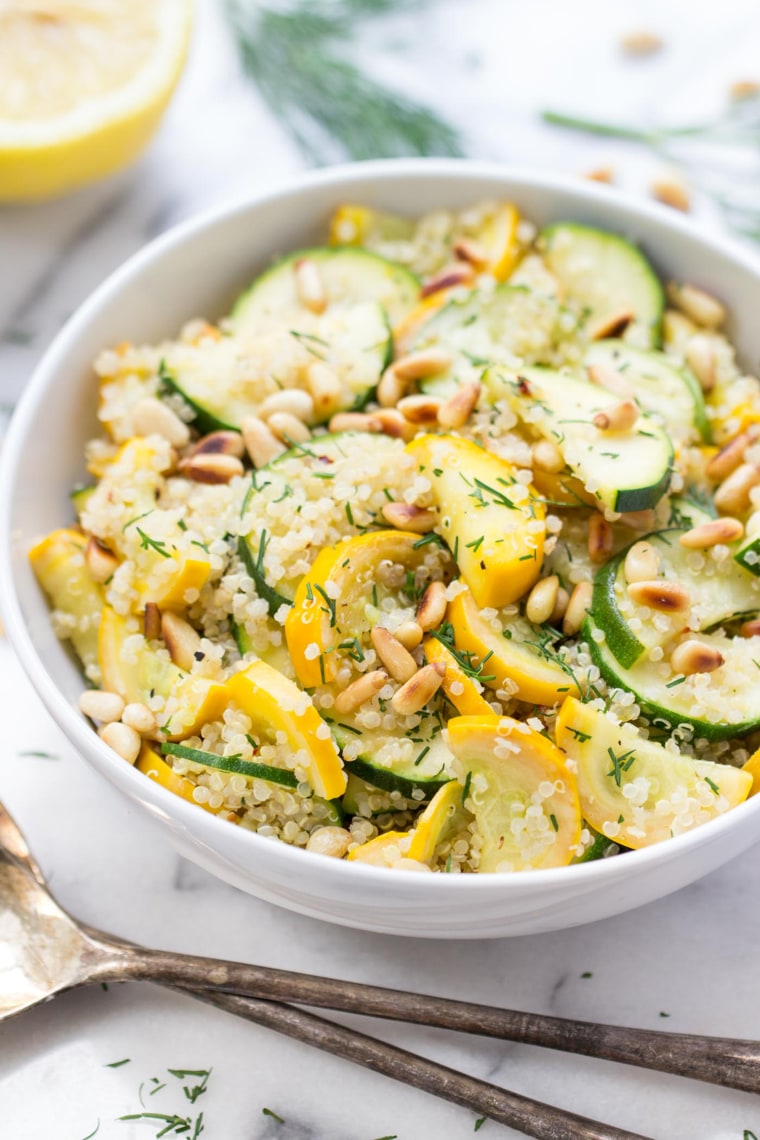 Zucchini
Zucchini doesn't get a ton of attention outside of the fact that they're a low-cal sub for pasta when spiralized. However, they deserve a starring role if you're one of the 15.3 million Americans suffering from irritable bowel syndrome, a GI condition that causes gas, bloating, discomfort, and alterations in bowel habits. Dietary modifications are considered the first line of defense, with more than 85 percent of patients experiencing improvements after following a low-FODMAP diet. The diet involves limiting a group of carbohydrates that are poorly digested in the small intestines, which leads to the troubling symptoms. While many summery veggies, such as asparagus and sugar snap peas, are limited on this plan, zucchinis are well tolerated. All of the ingredients in this Summer Squash + Zucchini Quinoa Salad with Toasted Pine Nuts are suitable for low-FODMAPers.
WHAT A NUTRITIONIST WANTS YOU TO KNOW
Want more tips like these? NBC News BETTER is obsessed with finding easier, healthier and smarter ways to live. Sign up for our newsletter and follow us on Facebook, Twitter and Instagram.