So you've mastered the whole getting to sleep thing — but waking up is a beast all its own. Between the blaring alarm clock that wakes you up smack dab in the middle of a sleep cycle, the ice cold floor that has you jumping right back into bed and the five-minute wait for the coffee to brew, it's not a pretty sight.
Luckily there aren't only products designed to help you get to sleep faster, but those that will help you wake up more easily, too.
They may just help you pop out of bed a bit earlier, which comes with an impressive set of benefits. Studies show that early risers are more proactive, happier and tend to be smarter and more creative, which has obvious benefits once you get to the office.
If the thought of waking up in the morning is the stuff nightmares are made of, here are a few of our top picks for easing you out of slumber, and making getting out of bed a little less painful.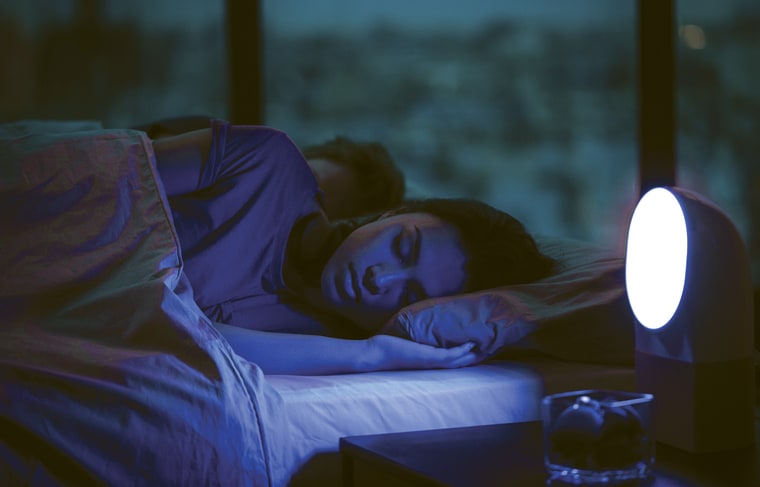 "On occasion I have suggested [an alarm clock with light] for individuals who have a tough time getting up; they don't hear their alarm, so we're trying to get them into a little bit lighter stage of sleep, more ready for outside stimulus to wake them up," says Dianne Augelli, M.D., a sleep physician at Weill Cornell Medicine in New York.
In addition to a wake up light, the Aura alarm clock also connects to your Spotify account and can stream over 20,000 radio stations from the web for unlimited music options (whether you need some bubbly pop or some hardcore rap to get you out of bed).
"Some people may find it easier to wake up if there's a song playing, that varies from person to person," says Dr. Augelli. "Some people want to wake up to music to make the process of waking up a little bit more exciting or enjoyable than that horrible alarm clock."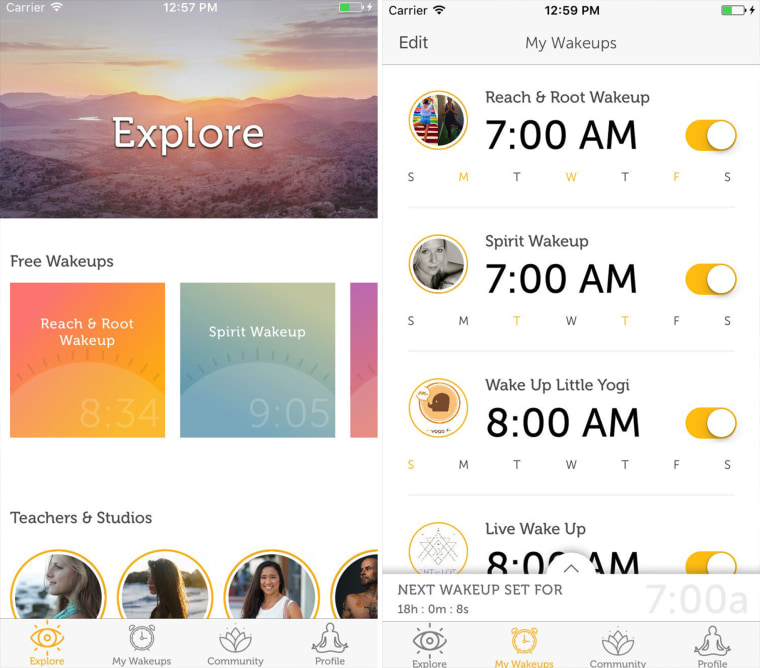 If you're more zen than rock and roll, a little morning yoga may start your day on the right side of the bed.
We know, you've tried the whole "morning workout" thing. It's not for you.
But what if we told you that you could add yoga into your morning routine without even getting out of bed? Enter the Yoga Wake Up app, which features a number of 5 to 15 minute audio recordings of yoga sequences and meditations — many that include light stretching and intention setting, and all of which can be done right in your bed.
All of the "wakeups" are led by certified yoga teachers and meditation experts, and are backed with catchy music from artists like Prince and Bob Marley, to make getting up a little more enjoyable. The app works like an alarm clock, which you set in advance, scheduling specific recordings for certain days. So you can ease into Monday with some slow stretches done under your covers and kick off a day of important meetings with some intention setting.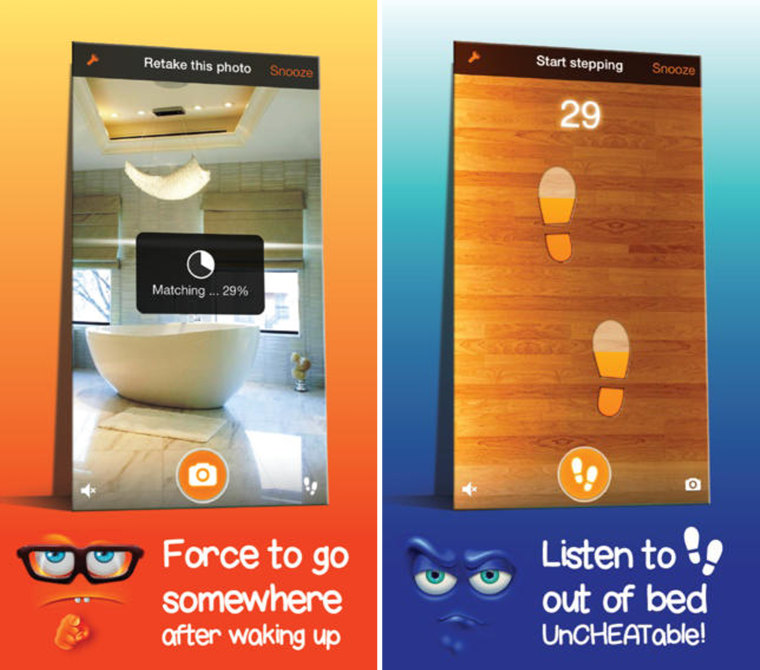 If you're a chronic snoozer, sometimes it's just about getting yourself up out of bed — regardless if it's pleasant or not (that PowerPoint isn't going to present itself). If this sounds like you, it's time to upgrade the standard alarm on your phone (which is so easily silenced, leaving you waking up in a panic an hour later) to something a little more interactive. The Step Out of Bed! app forces you to do just that: get out of bed to take a certain number of steps or to take a photo of a specific spot in your home in order to silence the alarm. We recommend setting the exact number of steps to your coffee pot — once you're there, let the caffeine work its magic.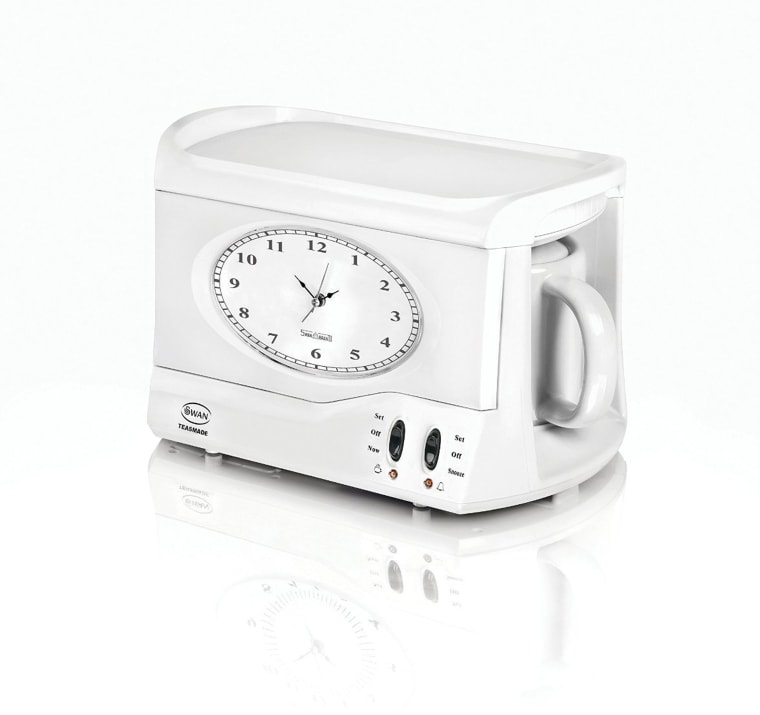 You've probably seen the Barisieur coffee alarm clock whose Kickstarter campaign went viral. Until the fancy designer version hits the market (it's still in pre-order phase), you can make do with this less aesthetically pleasing, but just as effective, option that accomplishes the same goal (getting caffeine into your bloodstream as quickly as possible). A study published in the Journal of Agricultural and Food Chemistry found that just the smell of coffee may turn on several genes in the brain that help diminish the impact of sleep deprivation. So catching a whiff as your 6 a.m. alarm goes off may help combat the effects of that work-week happy hour.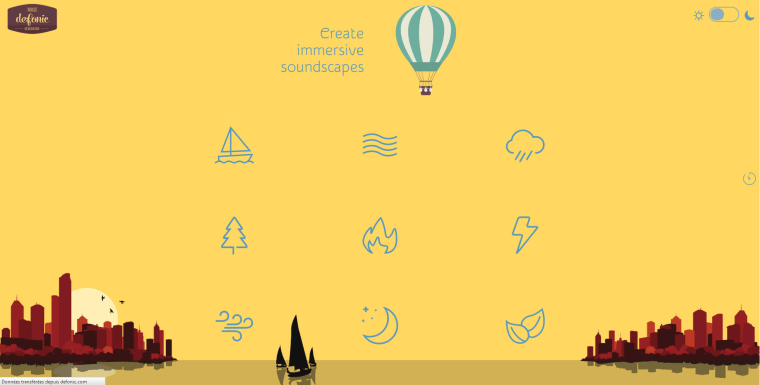 "Some people will feel better having a gradual pull out of sleep," says Augelli. "Some people snooze, for example, and they do that because that's their gradual way to get up. It's not necessarily ideal, but that's the way that they wake up. Then some people want to hear some sort of a gradual increase in sound."
If you're one of those people who find it more pleasant to be pulled out of sleep by a blend of a buzzing cafe and a purring cat (instead of a blaring alarm) consider giving Defonic a try. By using the app on your phone, or simply pulling up the site on your laptop, you have access to 21 different sounds, which you can combine to make your own unique "time to get up" soundtrack.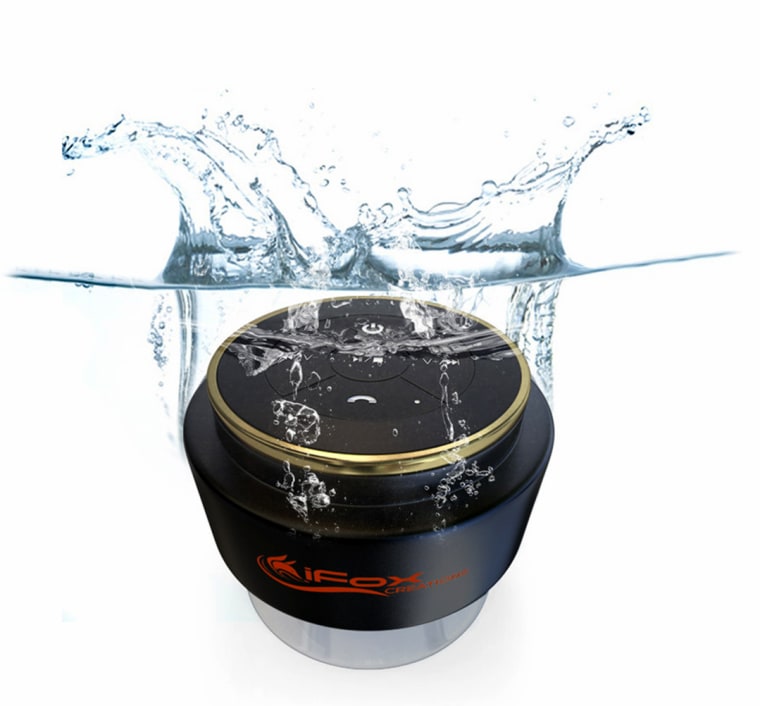 If you'd like to keep the pleasant sounds going as you groggily march to the bathroom, add some beats to your shower time. This waterproof speaker (which suctions to any surface in your shower) connects wirelessly to your phone or computer and will get you through 10 hours of showering before it needs to recharge.
Music can encourage the release of dopamine in the reward area of the brain, which boosts our mood. A cold shower has similar affects, so consider an icy dance to that top 40 mix. Research found that short, cold showers may stimulate the brain's blue spot — the primary source of noradrenaline — which helps chemically mitigate depression. So distracting yourself with some Beyoncé while you crank down your water temperature may work wonders for your morning mood.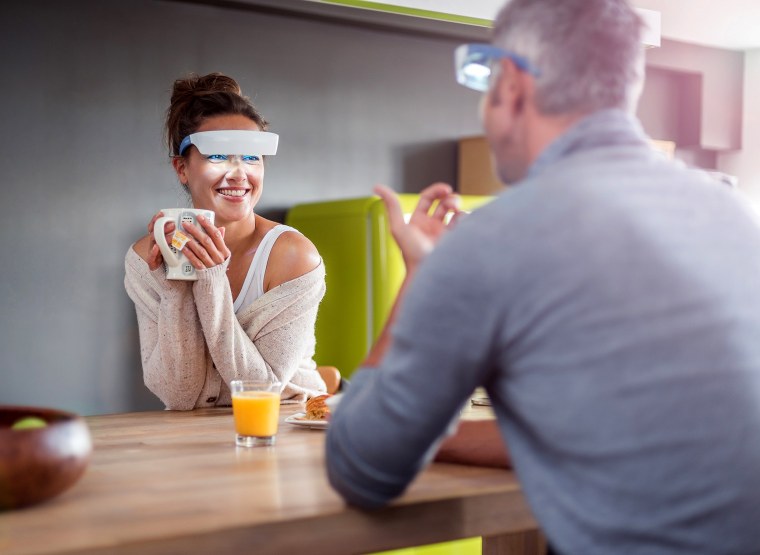 "We don't want to use light at night because that messes with things, but in the morning we do want light exposure to wake up, and some people need a little more help there to wake up at certain times and maintain a regular schedule," says Augelli. "Some people have a tough time waking up early in the morning and need to regulate their circadian clock so they use [light therapy] in the morning and it can help with alertness. It's about setting that circadian clock so they are training themselves what time to get up on a regular basis and we'll use light into help set that."
If you find it particularly hard to wake up in the morning, utilizing artificial light therapy may help. Luminette offers convenient glasses that you can wear while you're cooking breakfast or enjoying a cup of coffee that emits a blue-enriched white light for an energizing effect. It's also a smart gadget to have around if you travel often to help you bounce back from jet lag. Clinical data collected by Luminette found that those who used the product recovered from jet lag twice as quickly, and had 58 percent more energy.