What do you get for the person on your list who's itching to break out on her own? With the right tools and tips from pros who launched successful side hustles of their own, she might be surprised at how quickly one can start earning money — and having fun — outside a regular 9 to 5.
"Even if you don't want to leave your job, a side hustle is an awesome way to make extra money, use your talent in the world, and hedge against an uncertain job market," says Susie Moore, author of "What If It Doesn't Work Out?", who started her side hustle as a life coach and writer while working as a sales director at a Fortune 500 company. Plus, pursuing what you love outside of work can help you feel more fulfilled and motivated at your day job, Moore says.
Below, Moore and two other entrepreneurs who side hustled their way to success share the must-have books that helped them build their side gigs into fully-fledged businesses.
Whether you're looking for a gift for a marketing executive who wants to do stand-up comedy shows on weekends, an accountant with a calling to be a spiritual life coach, or a lawyer working on a historical fiction novel, these reads will equip your favorite entrepreneur with the wisdom and inspiration needed to make that dream a reality.
BETTER editors, writers and experts take care to recommend items we really like and hope you'll enjoy! Just so you know, BETTER does have affiliate relationships. So, while every product is independently selected, if you buy something through our links, we may get a small share of the revenue.
Big Magic: Creative Living Beyond Fear, by Elizabeth Gilbert, $13, Amazon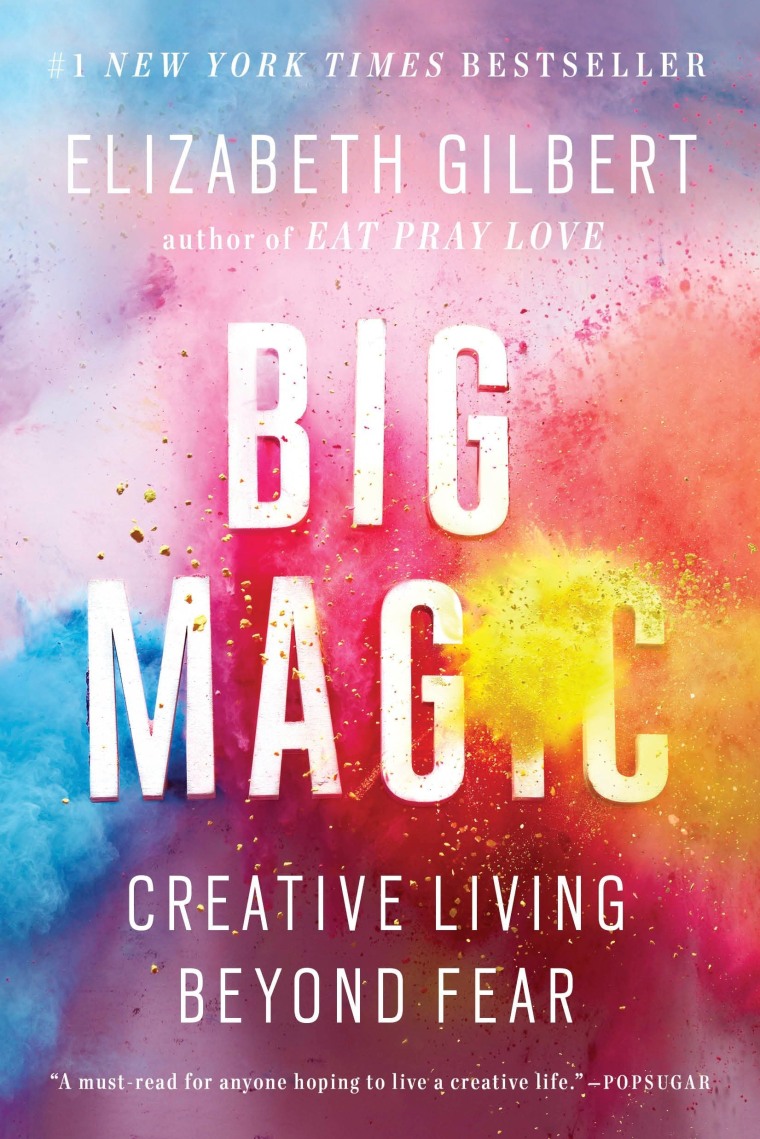 "This is the book that gave me permission to be creative and to honor my day job while working on my side hustle," says Krista Williams, who had a marketing job by day while she created a lifestyle blog and podcast by night. She's now fully self-employed as a blogger and host of the Almost 30 Podcast. "This self-help book is a beautiful discussion of some of the less glamorous realities of living a creative life — like the struggle to produce quality work and fears of inadequacy or comparison. I love how Gilbert weaves in her own experience, which creates an inspiring and relatable narrative."
The Seven Spiritual Laws of Success, by Deepak Chopra, $11, Amazon
Author and speaker Chopra shares an alternative perspective on achieving success, writing about the unseen forces that affect the flow of money in our lives. It might sound a little woo-woo, but as Moore explains, "Success is all about the flow of give and take. This book shows you how to manage the flow of abundance that wants to reach you."
Rocket Fuel: The One Essential Combination That Will Get You More of What You Want from Your Business, by Gino Wickman and Mark C. Winters, $15, Amazon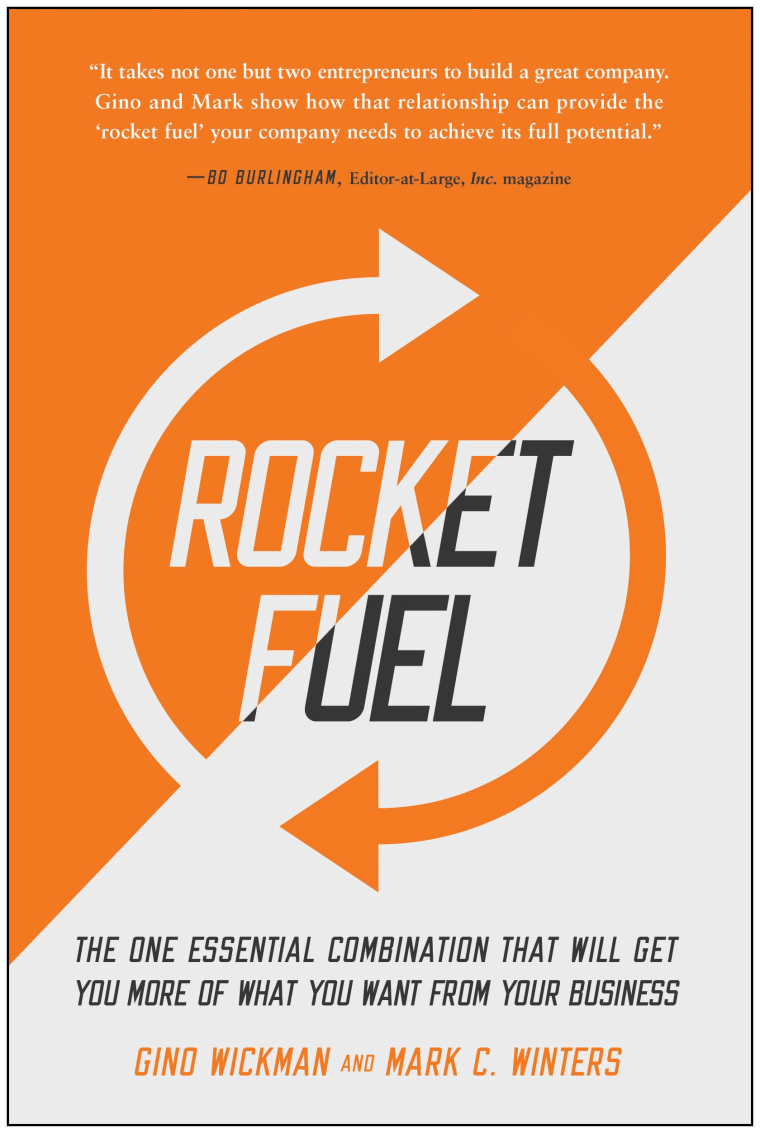 Ready to get back to basics? This practical guide will help turn your ideas into a business. "If you need help working on your business instead of in your business, this book is a must," says Julie Solomon, a publicist turned brand consultant and host of The Influencer Podcast. "This book really helped me figure out the overall structure of my team, and most importantly, how I could make sure to stay in the visionary role of my business."
The Artist's Way, by Julia Cameron, $12, Amazon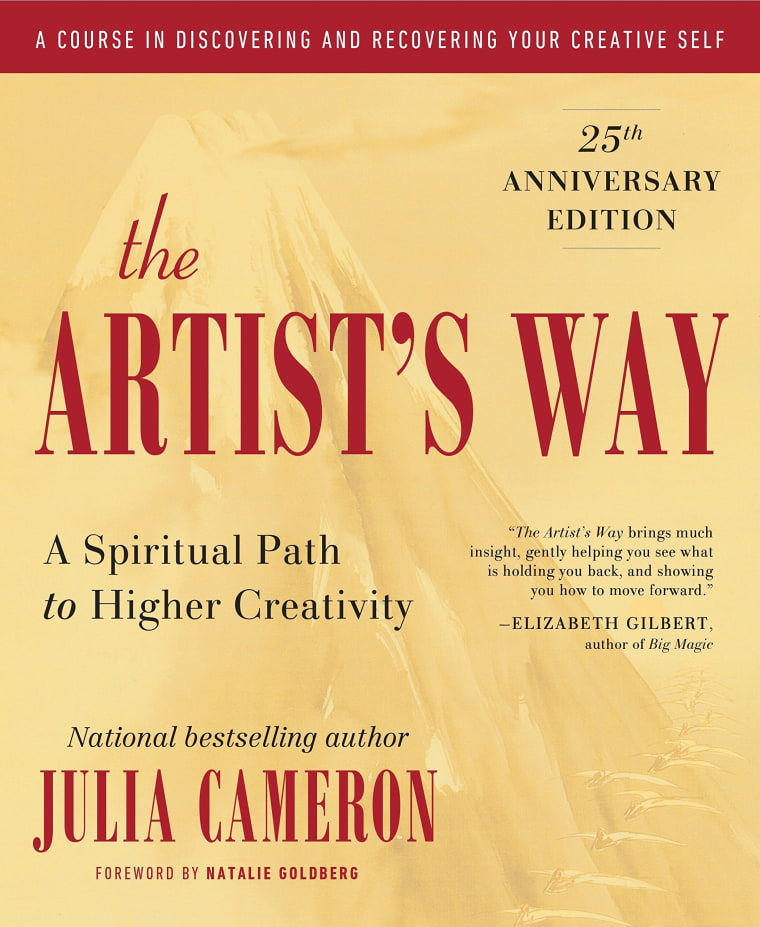 "If you are interested in any creative business path, The Artist's Way really is a rite of passage," Solomon says. "The morning pages practice is a life changer." First published 25 years ago, this bestselling book takes readers through a 12-week program that helps them discover their creativity, and overcome limiting beliefs and fears in the process.
Tools of Titans by Tim Ferriss, $20, Amazon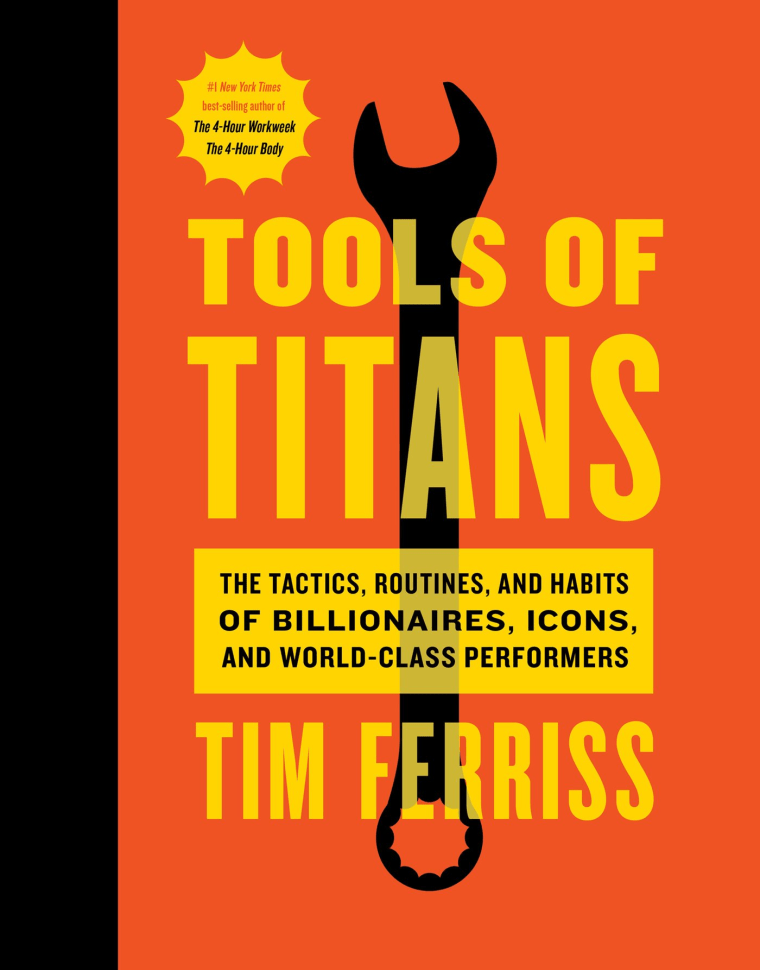 If you're crunched for time, you can flip open this book every so often to get inspired by the habits and routines of billionaires, icons, and world-class performers. "As a huge fan of the Tim Ferriss Show podcast, this book is great to pick up every so often and open to any page to get a dose of inspiration," Williams says. "I try to focus on two or three at a time and really apply them or try them in my life so it's not overwhelming."
MONEY: Master the Game, by Tony Robbins, $16, Amazon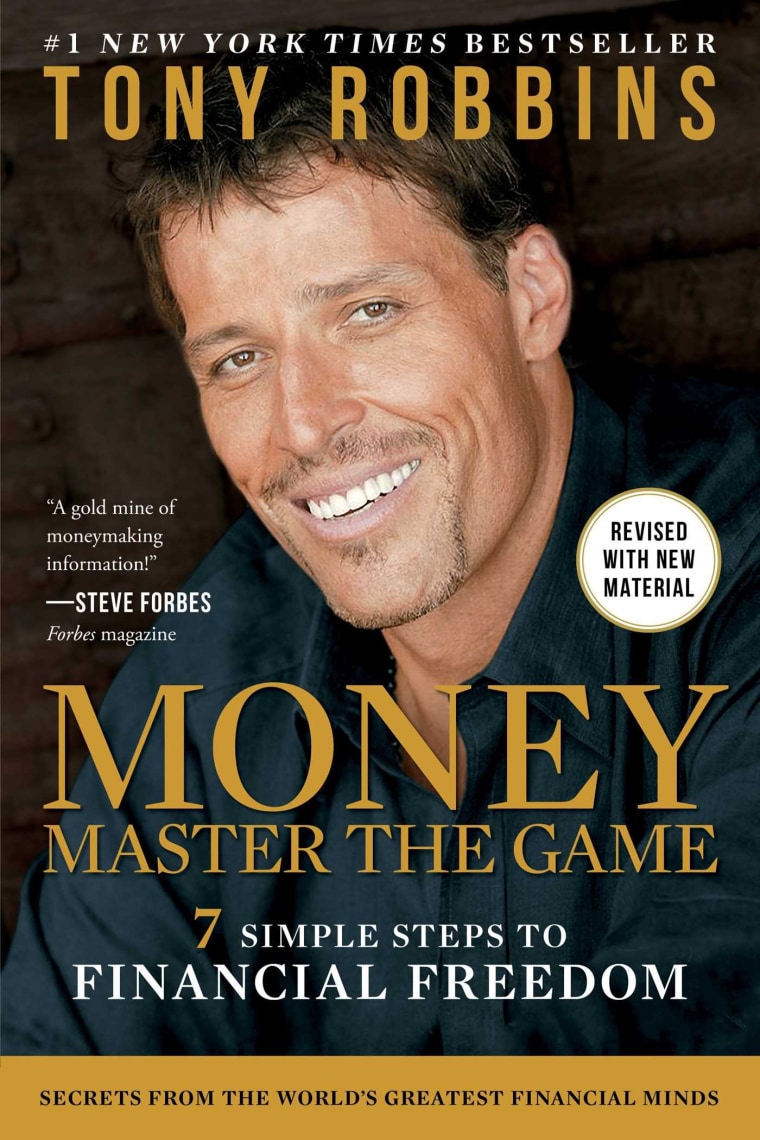 Another pick from Moore, this book shares a seven-step plan for reaching financial freedom, based on research and interviews with prominent investors such as John Bogle, Warren Buffett, and Paul Tudor Jones. "It's so easy to make money mistakes and not know it," Moore says. "In this book, Tony sets you up to be truly financially free."
Lucky Bitch: A Guide for Exceptional Women to Create Outrageous Success, by Denise Duffield-Thomas, $11, Amazon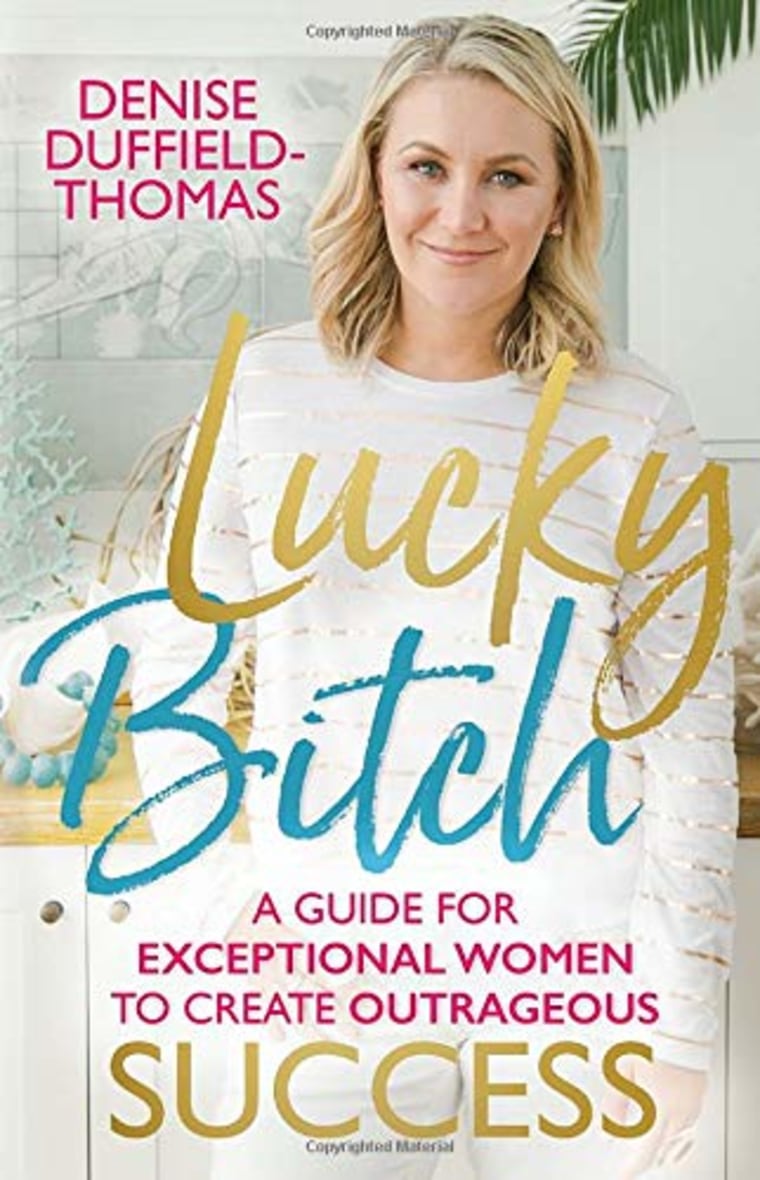 "You can't make money with a blocked, stuck, "this is so hard" type of attitude," Moore says. "Denise gets you unstuck and fast — you'll be ready to receive more in no time!" Duffield-Thomas is a self-made millionaire who went from being broke and miserable at her office job to traveling the world and earning six figures, so she clearly knows a thing or two about getting "lucky."
Earth is Hiring by Peta Kelly, $18, Amazon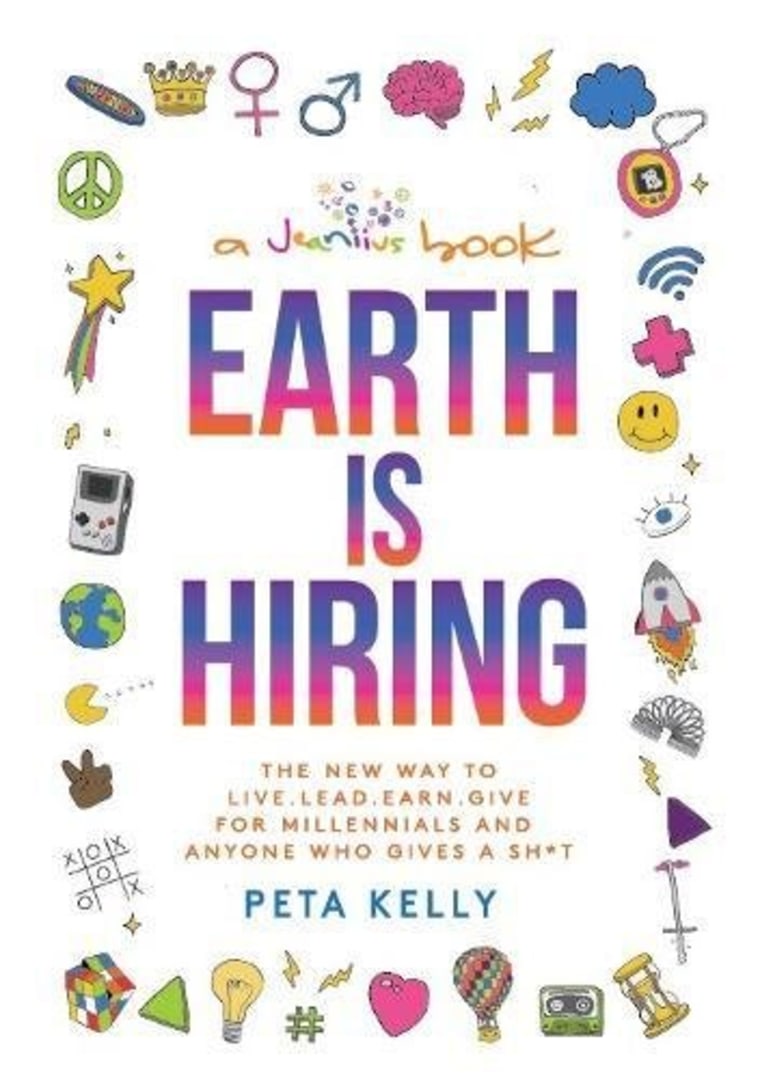 Consider this a guidebook for conscious entrepreneurs. "It speaks to your soul," Williams says. "Peta is a powerhouse, and in this book she helps us to 'wake up' and take care of the earth, ourselves, and others." With a sense of humor, Kelly reminds readers not to take everything so seriously — and living joyfully is part of the point.
FIND BETTER GIFTS FOR EVERYONE ON YOUR LIST:
Want more tips like these? NBC News BETTER is obsessed with finding easier, healthier and smarter ways to live. Sign up for our newsletter and follow us on Facebook, Twitter and Instagram.