Well, well, well. After being locked out of the financial world for centuries, women are now besting men when it comes to investing returns. Not only do women consistently earn higher returns than men (by 40 basis points on average), they were also able to add more to their account balances over time (12.4 percent compared to 11.6 percent ), according to a study by Fidelity.
There's just one problem: Despite being aces at investing, women just aren't doing enough of it. Women overall invest 40 percent less money than men do according to a survey by digital investment platform Wealthsimple. And if given the opportunity to do more, many women wouldn't step up. In a recent survey by Lexington Law — which asked men and women what they'd do with an extra $1,000 — men were 35 percent more likely than women to say they would invest the money.
This is a problem why, exactly?
You may have heard it said that "women have to do more with less," but what does that really mean? Well, given that the gender pay gap leaves the average woman earning just 80 percent of what a man earns, this means that women will have to save a higher percentage of their salary just to achieve parity with men when it comes to retirement savings. Look at it this way: If a man making a $50,000 salary puts 9 percent of his annual income away for retirement, he'd have $4,500 saved at the end of the year. But a woman in that same role would only be making $40,000. So even if she put away the same percentage, she'd only have $3,600 saved at the end of the year, a whopping $900 less. To top it off, women live an average of five years longer than men, which means their money has to stretch further — a lot further. Because of their longer lifespans, women are expected to have 39 percent higher out-of-pocket healthcare costs in retirement than men, which means they're on track to spend an additional $194,000. It's no wonder the Wealthsimple research found 47 percent of millennial women consider money the most stressful thing in their lives, compared to 34 percent of millennial men.
"This is something that doesn't get enough attention, because when women aren't investing, it compounds the pay gap dramatically over time — women are on track to end up with less money when they need it," says Mike Katchen, co-founder and CEO of Wealthsimple.
And there's more to this than just the numbers. Money is choice. Money is freedom, Katchen says. Women who aren't investing are losing out on a sense of pride and confidence that comes from reaching financial goals. Investing and watching your balances grow over time is empowering. It takes the fear out of the future.
So why don't more women do it?
Historically, the investment world was an old boy's club. "Your advisor would have been a white man, and probably a friend of your father's," Katchen says. "When you went in to meet with someone, you would have seen that they rarely used language that resonated with women. It was not an inclusive experience."
Thankfully, things have changed — but not everyone has gotten the message. Today you can invest online, from the comfort of your home, and if you do meet with an advisor, you're going to see that everyone is trying to make things more accessible, Katchen says. "People know that women control more money than men, and are often the financial decision makers in their household."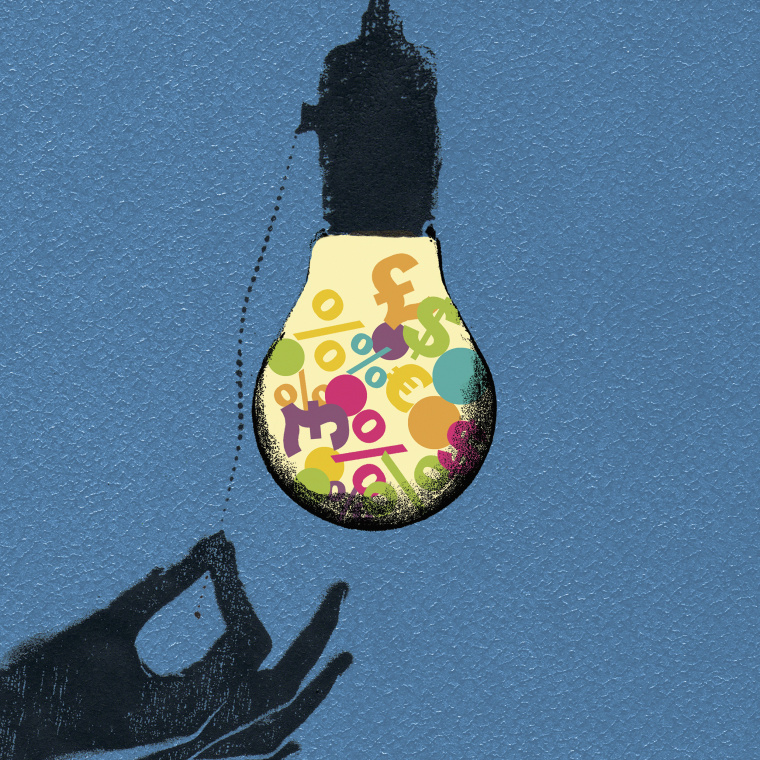 Another reason why women may not be as aggressive as men when it comes to investing is because they are more conservative — they like to hang on to their cash, explains Cary Carbonaro, CFP and Managing Director of United Capital of NY and Author of the "Money Queen's Guide for Women Who Want to Build Wealth and Banish Fear". "When I tell my clients they should have an emergency fund, the men will tell me, 'But I want my emergency fund in the market,' and meanwhile the women will have five times the emergency fund they need, sitting in the bank, not doing anything. For some reason, women are afraid of losing money, while men seem to be afraid of losing out by not playing the market."
How can we change the narrative?
Thankfully, there's already been a shift in the market. Over the past three years, Fidelity has seen the number of women investing their money with the firm grow by 19 percent, to more than 12 million. And it seems women know they need to save more — when Fidelity looked at workplace retirement accounts, it saw that women consistently saving a higher percentage of their paychecks than men at every salary level. Women saved an annual average of 9 percent percent of their paychecks, compared to 8.6 percent for men. But there's still a ways to go to bridge the divide. Here are a few ways to do it.
Start where you are. You can get started with $1 per day, or just enough to dip your toes into the water, Katchen says. "You don't have to hand over every dollar you've ever earned to an advisor. Build your portfolio over time and learn that it's not scary."
Don't attempt to boil the ocean. "The industry has been set up to make investing feel scary," Katchen says. "The old boys club wants you to believe that you need them to tell you what to do with your money, but the basics are simple: Don't spend more than you make, save regularly, and get into the markets, that's the essence of what it's all about."
Consider getting help. "In my opinion, every woman should be meeting with a financial planner. That's the best way for them to get a handle on their personal situation," Carbonaro says. "Sure you can read books and understand the basic concepts, but until you have a handle on your exact challenges, you can't work out a complete plan."
With Kathryn Tuggle
HOW TO SAVE MORE MONEY
Want more tips like these? NBC News BETTER is obsessed with finding easier, healthier and smarter ways to live. Sign up for our newsletter.