BEIJING — In one factory in southern China, sleeping on the job is not frowned upon. In fact, it's being strongly encouraged by management. Workers at the computer hardware factory in the Dongguan have been encouraged to use two ten minute breaks to rest their eyes and sleep.
The photos of these new factory breaks come from a man who well understands the stresses of the factory floor. Zhan Yongbin, a photographer for a local magazine, spent 17 years working in factories across China. Zhan told NBC News that the workers were grateful for the extra breaks and needed little encouragement from management to sleep.
"Many of the workers eat lunch so fast, they can get an extra 20 minutes sleep out of their hour lunch break," Zhan said. The hours at these factories can be grueling, with many workers volunteering to work longer in order to boost their wages. Still, Zhan says that conditions have improved dramatically since his days as a factory worker — thanks to improved entertainment options, increased safety environment and better dormitory conditions. "Compared to when I was working in factories like these, the conditions today are dramatically better," Zhan laughed.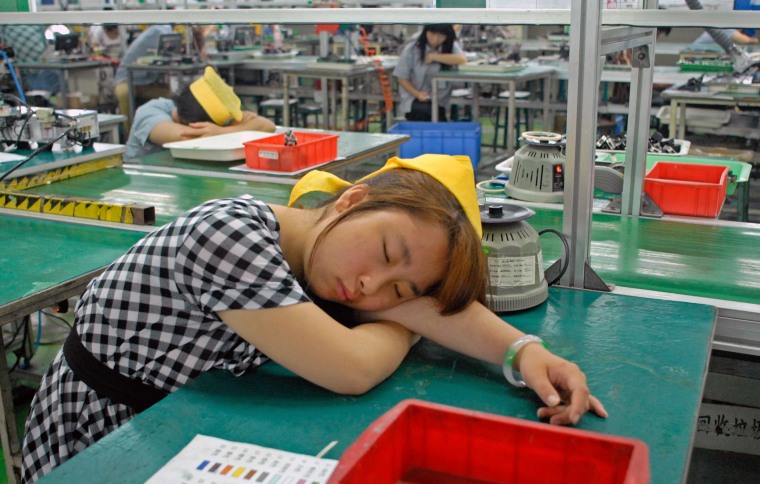 — Ed Flanagan