What do mannequins and marshmallows masks have in common? They're just two of the fascinating things you'll find in radio personality Elvis Duran's quirky and fun New York City office. Host of Elvis Duran and the Morning Show on Z100, Duran has been in the radio business for over 30 years, and his show is consistently ranked #1 in over 80 markets in the United States (with even more digital listeners nationwide).
RELATED: A Peek Inside Al Roker's Office: What Makes Him Happy and Healthier on the Job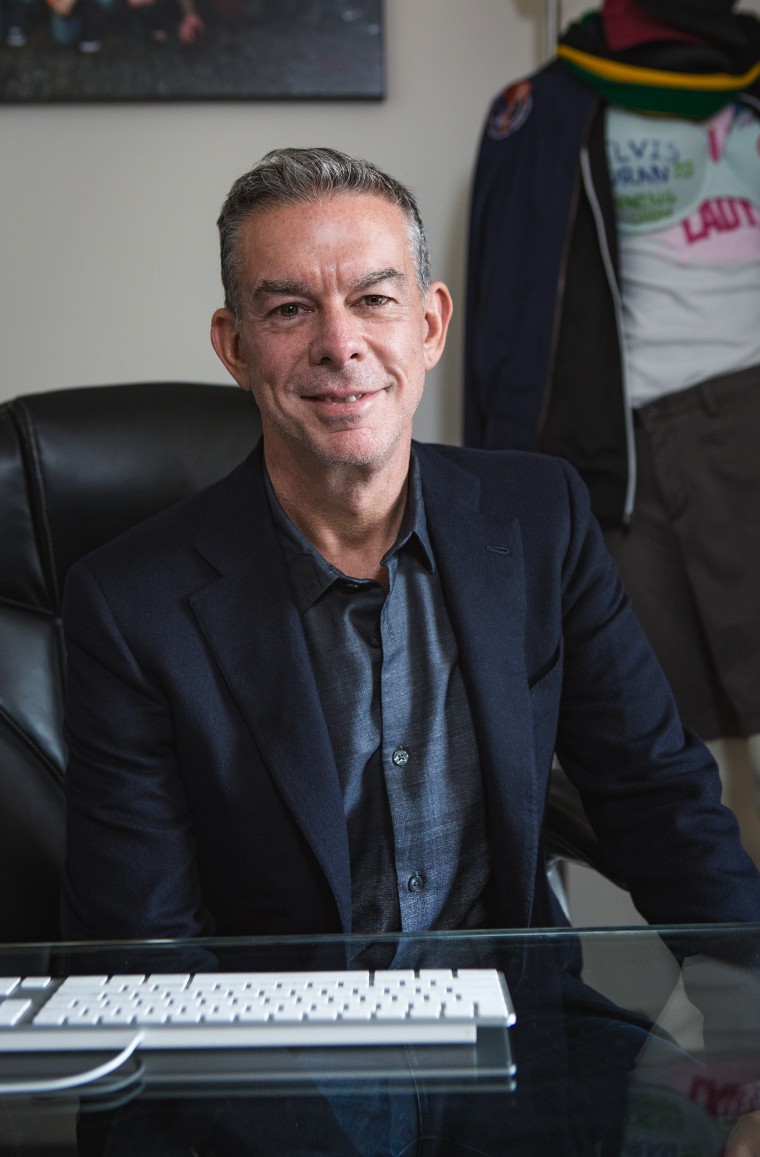 NBC News BETTER took a spin around his office to find out what inspires and helps him to stay ahead of the pack in a very competitive business. Here the three key things we learned about how Elvis Duran keeps his eye on the prize at both work and in life:
Visualize your goals — even after you've achieved them. Oddly, one of the most striking objects in Duran's office has little to do with the radio business. When he was more than 100 pounds overweight, Duran pointed to a mannequin and said, "that's the body I want." After reaching his 130-pound weight loss goal, he placed a mannequin in his office to remind him of how far he's come. He also has a map detailing where the program is #1 across the country to "show us where we are and where we want to go," Duran says.
Inspire and be inspired. Duran says that Lady Gaga grew up dreaming of hearing her music on his show. He keeps a framed photo of the artist near his desk to remind him that inspiration is a two way street. He calls his section of his office "The Mountain of Talent" where he features artists who've made it big and those who are just starting out.
Don't be afraid of a little bit of fun. After a successful show, Duran and his team start thinking about how to make tomorrow morning's lineup even better. But it's not all work and no play. His bedazzled blender and few bottles of spirits helps add a bit of fun and celebration to an average work day. Daiquiri, anyone?