You've heard it all before: Millennials are independent thinkers, multitasking pros who are open-minded and tech-savvy. They question decisions, hate structure, are extremely impatient and go against the typical office norm.
In other words, millennials are all things entrepreneur, and they yearn to accomplish great things — to create new industries and revolutionize others.
In fact, a recent survey by Bentley University, which polled more than 1,000 U.S. millennials on their attitudes about career and workplace issues, revealed that nearly two-thirds of them hope to someday launch their own businesses.
Yet the young, aspiring entrepreneur is in danger of becoming extinct, according to recently released data from the Ewing Marion Kauffman Foundation. The 2015 Kauffman Index Startup Activity report, which explores national trends in new business creation in the U.S. over the past two decades, stated that while start-up activity rose in 2015, it is still well below historical trends, and the share of younger entrepreneurs — those 20 to 34 years old — has declined by almost 10 points, from 34.3 percent in 1996 to 24.7 percent in 2014.
Did you know you can refinance your student loan?
And diminishing new-business creation means less opportunity for these 80 million individuals ages 18 to 34, who this year surpassed the baby boomers to become the largest share of the American workforce, comprising 1 out of every 3 employees in the U.S.
According to the Bureau of Labor Statistics, in March 2014 there were some 2.9 million people working in companies less than a year old, down from 4.1 million in March 1994.
And student loan debt is largely to blame.
According to a report by the Federal Reserve Bank of Philadelphia, which examined the impact of student loan debt on small-business formation, there is a "significant and economically meaningful negative correlation between changes in student loan debt and net business formation for … small businesses." The report, which came out in July, cited a 17 percent decline in new firms with four or fewer employees in counties where education debt increased 2.7 percent over the last decade.
"Given the importance of an entrepreneur's personal debt capacity in financing a start-up business, personal debt that is incurred early in life and that restricts a person's ability to take on future debt can have profound implications for the growth in small businesses," said the report.
Mark Kantrowitz, a student financial-aid policy expert and publisher of Edvisors.com, a website that focuses on planning and paying for college, recently told CNBC that the class of 2015 is shouldering the most student debt in U.S. history. He says that 70 percent of students this year graduated with loan debt, averaging around $35,000 — up from $13,327 in 1995.
What's more, these loans come with a hefty interest rate: Federal student loans range from 4 percent to 7 percent; many private loans are even higher.
Consequently, many of these aspiring young moguls are working in unfulfilling jobs or in jobs outside their major, struggling to pay down their student debt and find their economic footing. For those willing to take the risk despite their student debt, they are hard-put to gain access to capital from banks.
Many are hopeful that Hillary Clinton's recent proposal to help graduates and their families repay education loans will free graduates from debt so they can be in a better position to start a business. If approved, the plan would allow graduates to refinance existing loans at current rates and to consolidate four existing programs so they can make income-based loan payments into one that caps repayment at 10 percent of income, with the balance forgiven after 20 years.
New programs offer promise
Nevertheless, some aspiring entrepreneurs, despite their massive debt load, are finding ways to plow ahead. Some are bypassing traditional lenders and trying to raise seed money from family and friends or reaching out and pitching their idea to angel investors.
Others are tapping marketplace lending platforms such as Funding Circle, a peer-to-peer loan platform that focuses exclusively on small businesses. The company has already lent $1 billion to more than 8,000 small businesses.
Meet 7 Young Entrepreneurs Who Conquered Student Debt
Sam Hodges, co-founder of Funding Circle and U.S. managing director, certainly understands the needs of small-business owners, especially those saddled with student loan debt: Carrying a debt of roughly half his Stanford education, he realized how broken the traditional banking system had become after receiving 96 loan rejection letters when seeking capital for a small gym franchise he was helping to build. That's when he decided something needed to be done, and launched Funding Circle. But not before he refinanced his student loan with San Francisco-based lending start-up Social Finance (SoFi).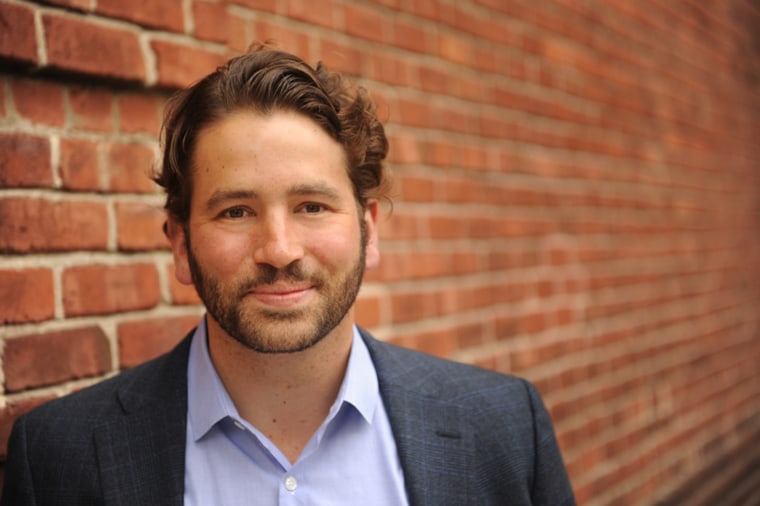 Non-traditional student loan refinance lenders is an emerging industry, and many hopeful new-business owners are refinancing their federal and private student loans with companies such as SoFi, CommonBond and LendKey, which are focused on helping the borrower through low rates, no fees, great customer support and unique borrower protections.
To date, SoFi has funded more than $3 billion in loans, and CEO Mike Cagney has publicly stated an IPO may be forthcoming in the next year.
At least 25 young entrepreneurs — including Hodges of Funding Circle — have built successful businesses through the help of SoFi's Entrepreneurship Program, launched in 2013 to spur small-business growth by helping to ease the debt burden of those trying to launch a start-up.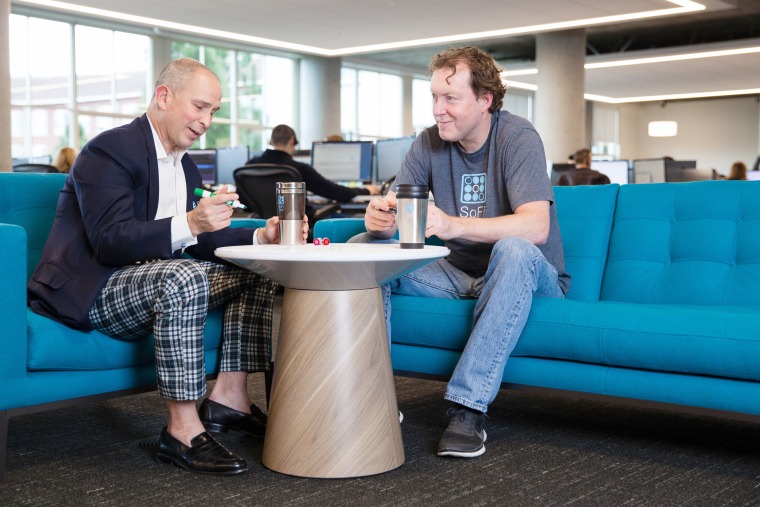 "Student loan debt shouldn't stop entrepreneurs from developing and raising capital for their companies," said Mike Cagney, CEO of SoFi, which was a 2015 CNBC Disruptor company. "Our Entrepreneur Program differs from traditional incubators by not only sourcing capital but also providing resources like business development support, valuable mentoring and networking opportunities — all without founders sacrificing equity."
"Starting your own thing with no income and no certainty of when you're going to get an income when you have a mountain of student debt is a really scary thing."
Currently interviewing for its fourth class, the program is open only to SoFi borrowers and offers loan deferment, access to investors, peer networking and mentorship from top executives on how to build a business. To be eligible, applicants must be a founder or co-founder building a scalable, innovation-based business full-time.
Loan deferment was key, Hodges said. "Starting your own thing with no income and no certainty of when you're going to get an income when you have a mountain of student debt is a really scary thing," he said. "And I think it greatly deters a lot of people. It definitely kept me up at night. I had a negative net worth for most of my early days when building the company."
Elena Lucas, a SoFi borrower, applied to the program in 2014. At the time, she was shouldering about $120,000 in student debt. Lucas says SoFi's strong investor network was key in helping her and co-founder Daniel Roesler successfully launch UtilityAPI, an enterprise software company that delivers simple access to energy-usage data.
"A good chunk of my angel investing came from the SoFi network," she said, adding, "The equivalent of what I refinanced with SoFi is what I got from my angel investors through SoFi connections.
"Providing resources should be the goal of every student loan company. It just boggles my mind that they just don't have these types of resources for their borrowers. They should want their borrowers to get good-paying jobs."
4 marketing mistakes start-ups can't afford to make
Jennifer Beall, founder of L.A.-based Tot Squad, applied and was accepted to the Entrepreneurship Program in May 2013. Her company, originally named CleanBeeBaby, started out as a service to clean car seats for busy parents and had been in operation for three years, but she wanted to expand.
At SoFi's "pitch day," the Northwestern University's Kellogg School of Management graduate pitched her idea to SoFi's investors. "It's really a warm crowd of investors, because if our businesses fail, we can't pay back our loans, so they are almost a little bit already invested in our success," Beall said, adding, "I raised $500K — about half via contacts made through SoFi."
With the backing, Tot Squad redefined its service to not only clean but repair car seats and strollers, at shopping centers and baby boutiques for $20 to $40 a pop in both New York and L.A. Beall has seen revenue double each year to just under $1 million, and in February the company began franchising.
Beall's advice to aspiring entrepreneurs: "Don't be afraid if you're not the next Mark Zuckerberg," she said. "Start little. Even if your product isn't perfect — even if you only have one feature of the 10 features you want to have — go and test it and see if customers are willing to pay for it. Just getting that little bit of traction will help you figure out how to make it work. And if you're afraid, franchising is a great alternative. The business plan is already written and proven. Buy a franchise and you can be an entrepreneur. It's a tried-and-true way to make money."