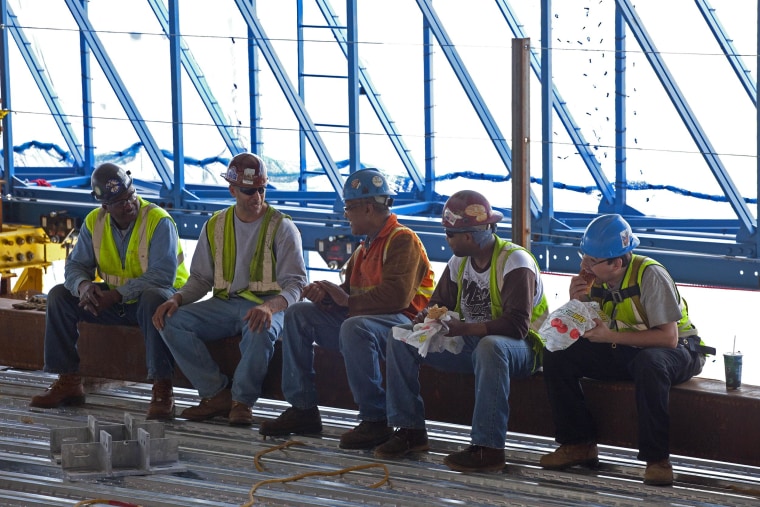 "Lunch hour," it seems, is just a figure of speech for many American workers. Roughly half the respondents in a new survey say they get half an hour or less for lunch — and almost 30 percent said they use their lunch "break" for work.
Staffing company OfficeTeam polled more than 400 office workers about their lunchtime habits. While 38 percent admitted to taking an hour or more for lunch, 16 percent said their lunch break is 20 minutes or shorter — 9 percent said they get less than 10 minutes. About a third said they get between 20 and 30 minutes.
Aside from scarfing down a quick bite, workers are remarkably productive with those minutes.
OfficeTeam found that socializing and work are the top two things people do at lunchtime. Aside from that, roughly a quarter of respondents said they surf the web or go on social media sites, catch up on personal calls or email, or run errands at lunch, and 18 percent squeeze in a walk or a workout (survey subjects could choose more than one response).
Whatever activities people do during that time, though, it's clear that lunch breaks are prime multitasking time: Only one percent said they do nothing but eat their lunch.