NEW YORK - When the White House announced last week that it had hired its first transgender staff member, the move was hailed as a milestone in the fight for equality for one of the most marginalized groups in the U.S. workforce.
But with transgenders having double the jobless rate of the general population - and transgender people of color up to four times the national rate - advocates say the hiring is only one step in an uphill battle against the discrimination, stigma and lack of legal protection that hamper their joining the workforce and gaining positions of influence.
"There are a lot of great transgender people out there who are highly qualified, highly educated and highly motivated and who simply can't find work because of their gender status and gender identity," said Vanessa Sheridan, an author and transgender business consultant.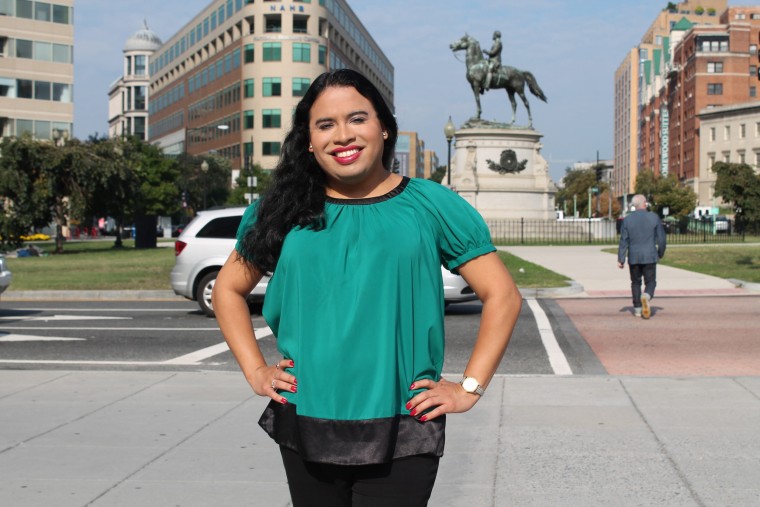 President Barack Obama showed his support for transgender rights when the White House announced that Raffi Freedman-Gurspan would become its first openly transgender staff member. She will work as an outreach and recruitment director in the Office of Presidential Personnel.
Mara Keisling, the founding executive director of the National Center for Transgender Equality, where Freedman-Gurspan was a policy adviser, says U.S. companies should take notice.
First Openly Transgender Employee Hired at White House
"We need more people in these kinds of positions. We need more corporations taking this stuff seriously," she said. "We need more laws and policies in place to protect people. First and foremost we need more education."
'Prostitutes or punch lines'
A 2011 survey of more than 6,400 transgender people by Keisling's organization and the National Gay and Lesbian Task Force showed they are nearly four times more likely than the general population to live in poverty, with household income of less than $10,000.
About a quarter said they had lost jobs because of worker bias. Ninety percent have been harassed, mistreated or faced discrimination on the job, and 41 percent reported attempting suicide.
Sheridan, the author of "The Complete Guide to Transgender in the Workplace," attributes much of the problem to misunderstanding and fear of the transgender community. She says that is why education is so important.
Feds: Employers Should Give Transgender Staff Bathroom Choice
"Up until very recently the media always portrayed transgender people as prostitutes or punch lines," she added. "We're not freaks or anything other than good citizens who want to contribute to society."
While most people know someone who is gay or lesbian, a 2008 Harris Interactive poll showed that just 8 percent of Americans know a transgender person. More recently, actress Laverne Cox, writer and transgender activist Janet Mock and former Olympic gold medalist and reality TV star Caitlyn Jenner have put the trans community in the public eye.
Stephanie Battaglino, a consultant and corporate vice president at a Fortune 100 financial services company in New York, said it has been a long time coming.
"It's taken so long because the trans community is the last one to the party," she said. "The old adage has always been the trans community is where the gay and lesbian community was 25 to 30 years ago when all the doors weren't open yet."
When Battaglino came out a decade ago, her employer was extremely helpful. But other transgender workers have not been so lucky. Fewer than 20 U.S. states have non-discrimination laws that include gender identity.
"It's a workplace inclusion issue," said Battaglino, adding that companies must realize it makes good business sense to have a diverse, educated workforce.
Workplace Disputes: Early Intervention Key to Heading Off Violence
Sheridan warned that if companies fail to follow the White House's example, they risk being left behind as more progressive firms pass them by.
"There can be no social equality unless you have economic equality," she said, "and you can't have economic equality unless you are employed."