What did you eat for breakfast this morning? A bagel and cream cheese, a bowl of cereal or maybe a granola bar grabbed while running out the door to work? While they're sweet or sometimes savory, traditional American breakfasts tend to be a bit anemic when it comes to nutrition. To say that we can do better is an understatement.
"A typical bowl of cereal, while not terrible, is low on protein and high on carbs," says Becky Ramsing, RD, senior program officer at the Johns Hopkins Center for a Livable Future. "Protein and fiber are important in the morning."
Ramsing explains that muscles can only synthesize about 25 grams of protein at a time. When you skimp on adding it to your diet first thing in the morning, you tend to stack it all up later in the day. "It's important to spread out your protein intake," she says. "By taking in some protein at breakfast, you also get a slower rise in blood sugar and feel satisfied longer."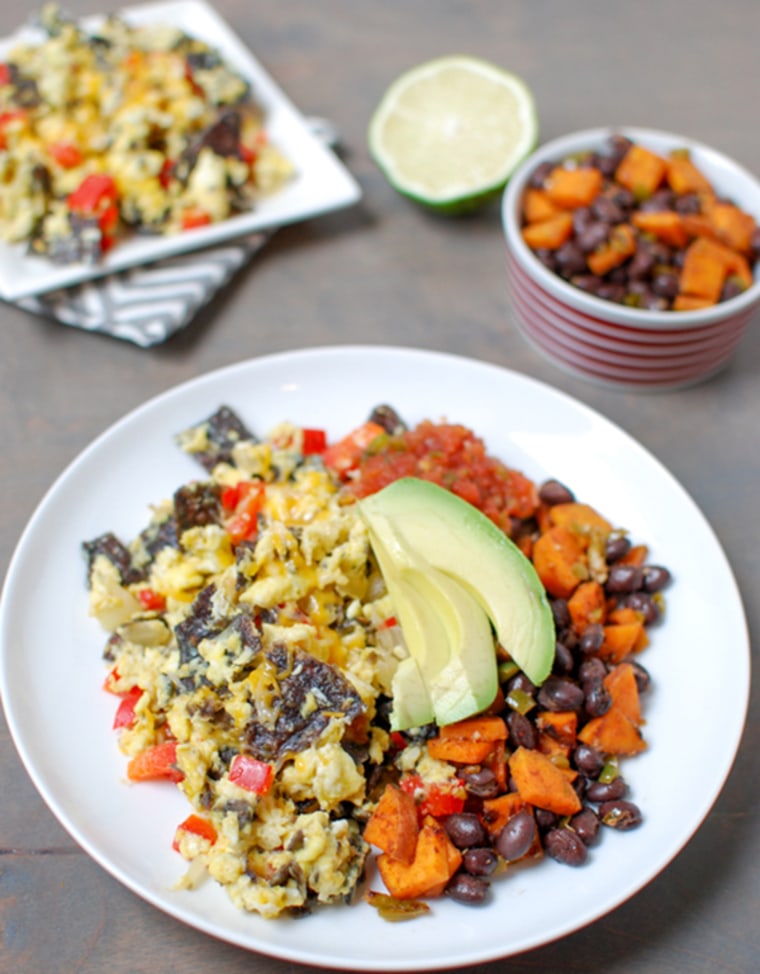 Fiber, too, plays an important role in your diet and as with protein, getting a serving or two in at breakfast goes a long way toward overall health. "Many of the issues people have with an unhealthy gut is due to lack of fiber," explains Ramsing. "Including fiber-rich foods is a good way to start the day."
With the goal of getting both protein and fiber into your morning meal, a perfect solution is to make a breakfast that includes vegetables, which pair perfectly with protein sources like eggs. "You should aim for five to nine servings of fruits and vegetables a day, so you get a head start when you include vegetables in your breakfast," says registered dietician Dixya Bhattarai, food blogger at Food Pleasure and Health. "That loads you up on fiber, vitamins and minerals to help with your day."
There are plenty of delicious ways to combine protein and fiber from vegetables in breakfast, and a look around at Pinterest or healthy food blogs will tell you it's becoming a trend. Tina Haupert, 36, food and fitness blogger at CarrotsnCake, says that she her breakfasts have evolved over the years. "I used to take a pretty high carb approach," she admits. "But I've learned that by including things like protein and veggies in the morning, it sets the tone for the day."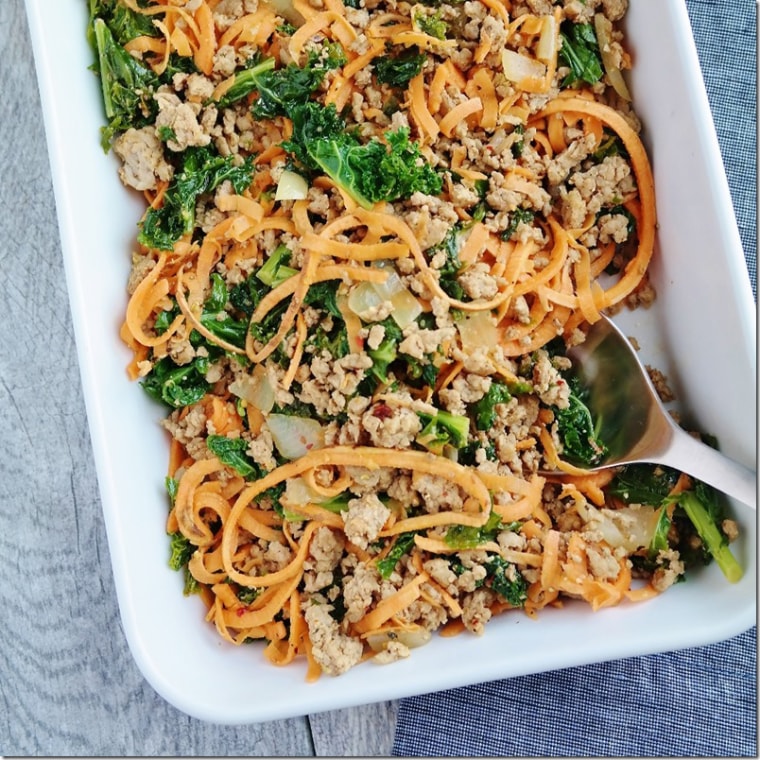 In fact, Haupert finds that if she includes vegetables at the start of the day, she makes a concerted effort to integrate them into other meals. "I might have eggs and add in some sweet potato or zucchini noodles with them," she says. "Or I'll make an egg bake ahead of time and heat it up in the morning."
Plan Ahead for a Better Breakfast All Week
Haupert's method of prepping her vegetables in advance is key to making a healthy breakfast convenient, important with today's busy lifestyles. "Most people want grab and go," says Bhattarai. "If you plan your meals and prep your vegetables, it's doable."
Bhattarai carefully plans her menus and grocery shops so that she has all she will need for a week's worth of meals. "I spend two to three hours every Sunday afternoon prepping," she says. "I chop up vegetables and put them in Tupperware containers and assemble smoothie bags full of fruits and vegetables that I can stash in the freezer."
Registered dietitian and food blogger Lindsay Livingston, 32, of the Lean Green Bean, adds baking to her prep work, all of which she shares weekly on her blog. "I might make pumpkin bars or mini-muffins with sweet potatoes," she says. "I also shred vegetables to have on hand so that I can throw them into pancakes or eggs."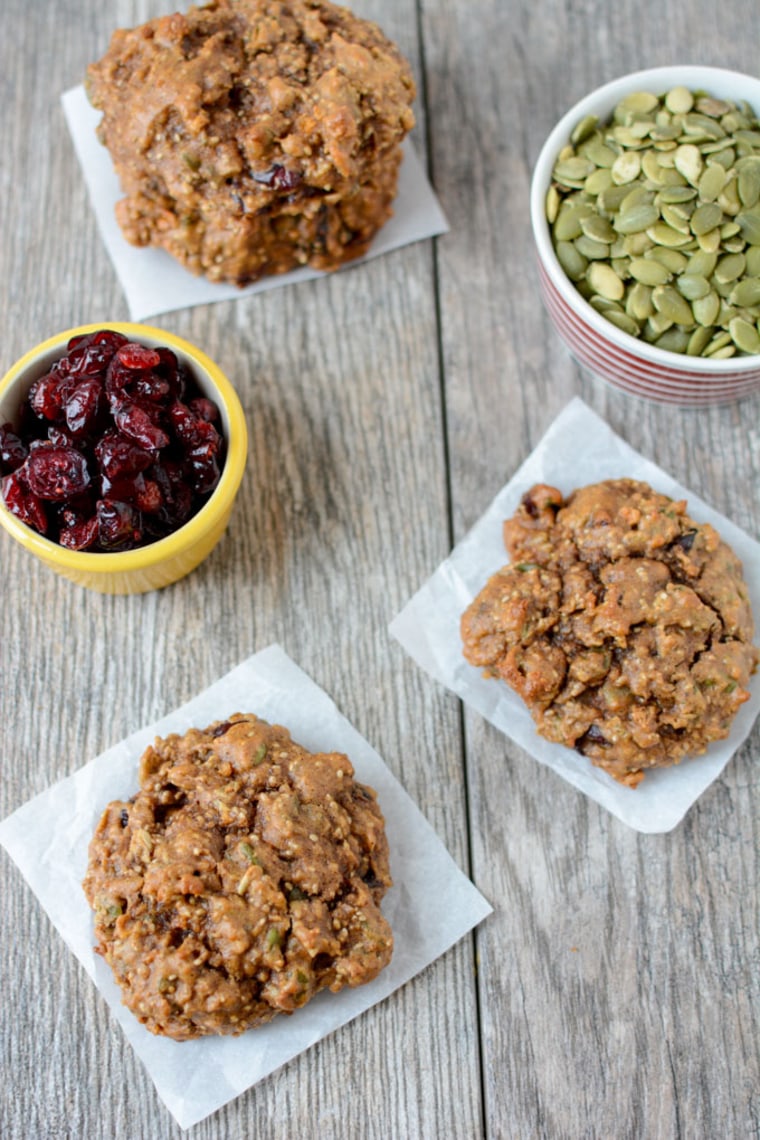 Smoothies are another go-to option for the bloggers. "For a while, green smoothies with spinach and kale were all the rage," says Livingston. "Now I'm seeing people use frozen cauliflower because it doesn't create that green color and it doesn't have much taste."
Ramsing also recommends putting your dinner leftovers to good use at breakfast. "It's easy to throw these vegetables into omelets, or on open-faced sandwiches with cream cheese," she says. "You can use them to make a breakfast pizza on a whole-grain crust."
Other options include tofu scrambles, sweet potato hashes or breakfast wraps. "Throw in some beans, tomatoes, cheese and salsa into a whole grain wrap and you have a nutrient-dense meal," says Ramsing.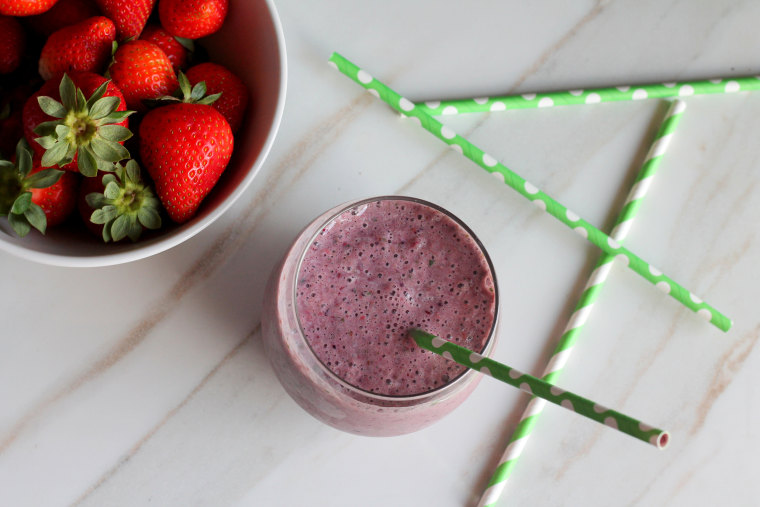 Livingston likes to put her ice-cube trays to use for handy add-ins throughout the week. Purees in a variety of forms — greens, pumpkin or squash, for instance — freeze easily into serving sizes that she can toss into smoothies or defrost and use in baking or cooking.
Truly, says Ramsing, the sky is the limit. "There's so much you can do with a little planning," she says, "and when you get a nutritious start, you'll find you are alert and have more energy all day long."
5 Better-for-You Breakfast Recipes to Try This Week
Ready to give vegetable breakfasts a go? Food bloggers Lindsay Livingston, Dixya Bhattarai and Tina Haupert have you covered with their creative and delicious recipes: