When most of us take out our blender (especially this time of year) it's to whip up a smoothie. And while smoothies can be a great on-the-go breakfast or snack option, that's only scratching the surface when it comes to using the common kitchen gadget to make an easy, healthy meal.
Get a lot more mileage out of your blender — and save some time and grocery dollars, too — with these nutritious blender recipes from registered dietitians and healthy chefs.
Ice cubes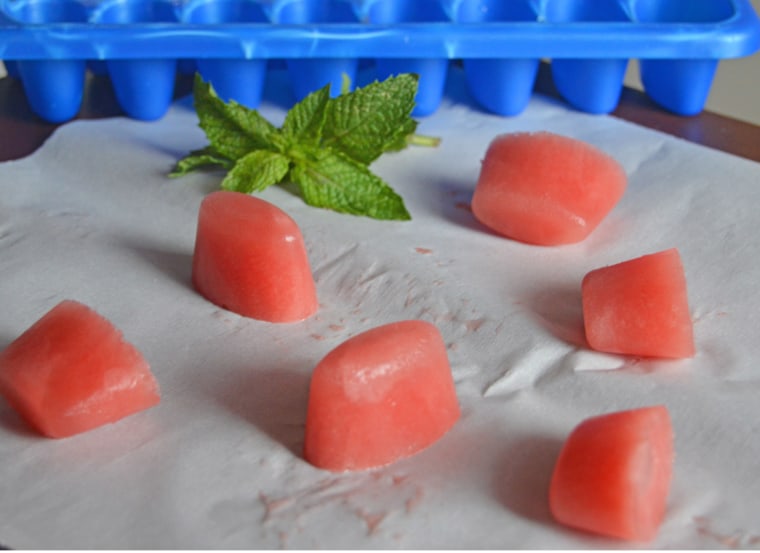 Who says ice cubes have to be just H20? Use fruit-flavored cubes to add antioxidant-rich sweetness to your water glass. "In the heat of the summer, it's important to hydrate with plenty of fluid and water-rich foods," says Natalie Rizzo, MS, RD, a sports dietitian in New York City. "Watermelon is more than 90 percent water, and it contains the electrolyte potassium, which aids hydration." To flavor your water without any added sugar, freeze a batch of these refreshing Watermelon Lime Ice Cubes.
Pancakes and Waffles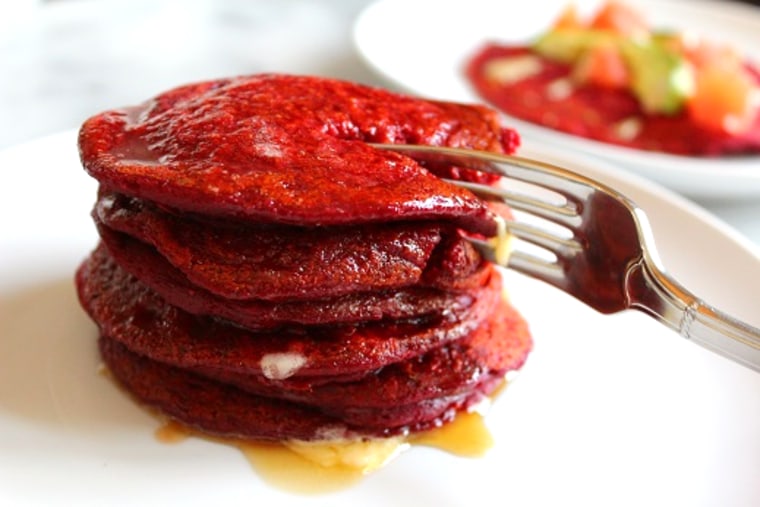 Making batter in a blender is a great way to sneak in fruits and veggies for an extra boost of nutrition. Enjoy a batch of naturally sweet, beet-based Pink Pancakes. "This recipe couldn't be easier, because the batter is whipped up in a blender in less than 60 seconds," says dietitian blogger Chelsea Gloeckner, MS, RD. "You can top the pancakes with your favorite sweet or savory toppings — avocado, tahini and grapefruit is a delicious combo." Or try Cottage Cheese Protein Pancakes or Sweet Potato Flax Waffles.
Nut Milk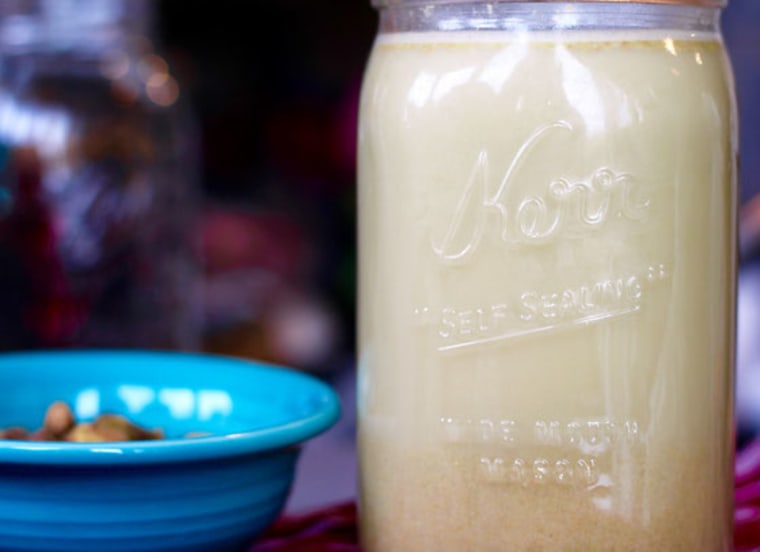 Homemade Pistachio Milk is super easy to make, thanks to the help of a high-powered blender. This type of nut milk isn't readily available at the supermarket, so it'll taste like a treat. Drink the milk on its own, or pair with your favorite whole-grain cereal. Don't forget to save the pulp — you can stir it into a bowl of oatmeal, or even a muffin or quick bread batter to take advantage of the protein and fiber that the pistachios boast.
Muffins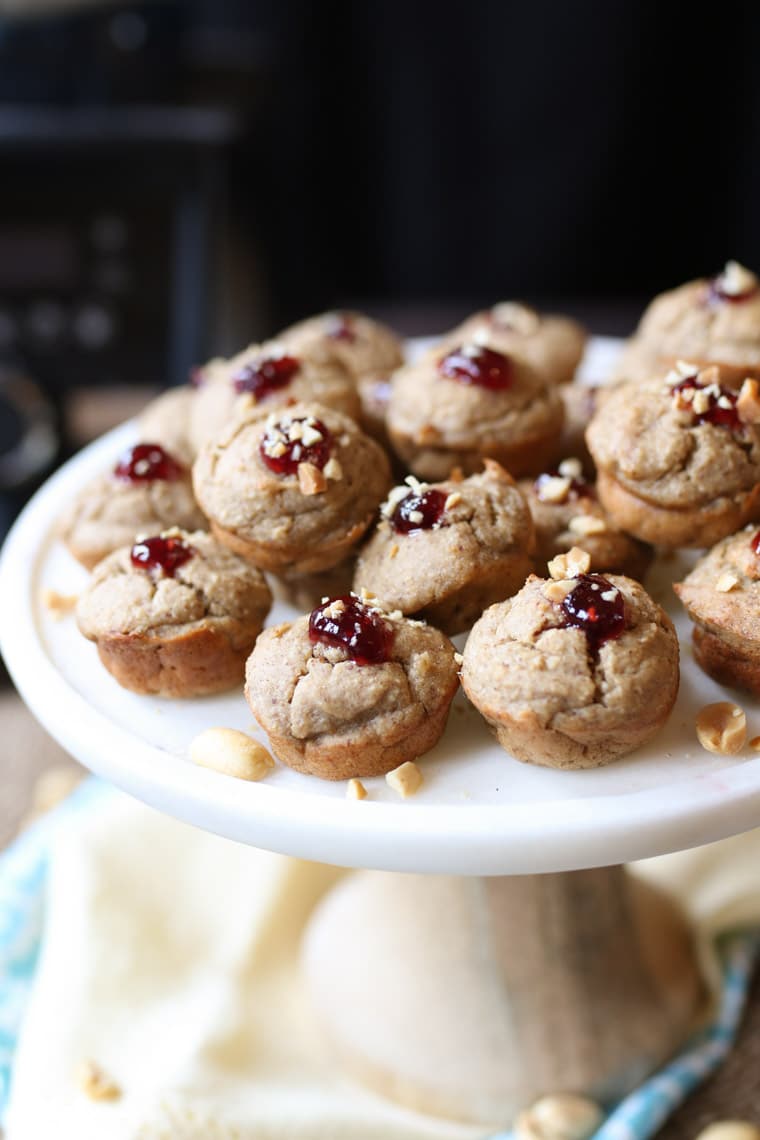 Muffin batter is just as easy to prep as pancake batter — and blending allows you to easily add in veggies. "As a busy mom, I need fast recipes that use minimal kitchen tools and pack a lot of nutrients," says Lauren Panoff, MPH, RD, a dietitian in Boulder, Colorado. "These Veggie Blender Muffins can be adapted to use whatever veggies you have on hand, and the kids won't even know!" If you're in the mood for something fruit based and sweeter, go with PB&J Banana Mini Blender Muffins or Banana Nut Oat Muffins.
Healthier Alfredo Sauce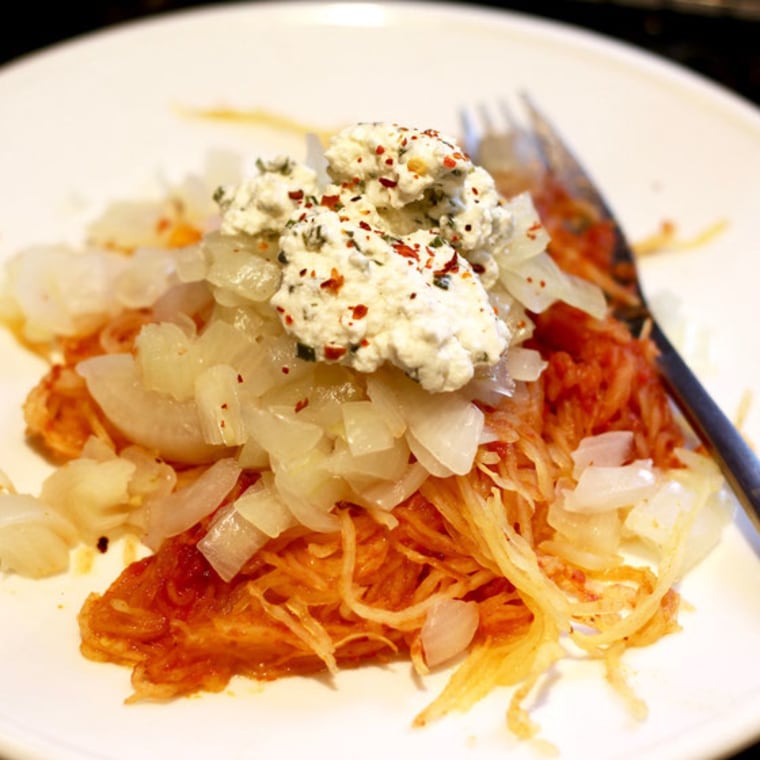 Love the creaminess of Alfredo sauce, but not the calories and fat it's typically packed with? Blend up a version with a base of cottage cheese, olive oil, lemon juice and herbs, instead. This Cottage Cheese Alfredo allows you to add a delicious, protein-packed sauce to pasta, spaghetti squash or veggie noodles.
Salad Dressing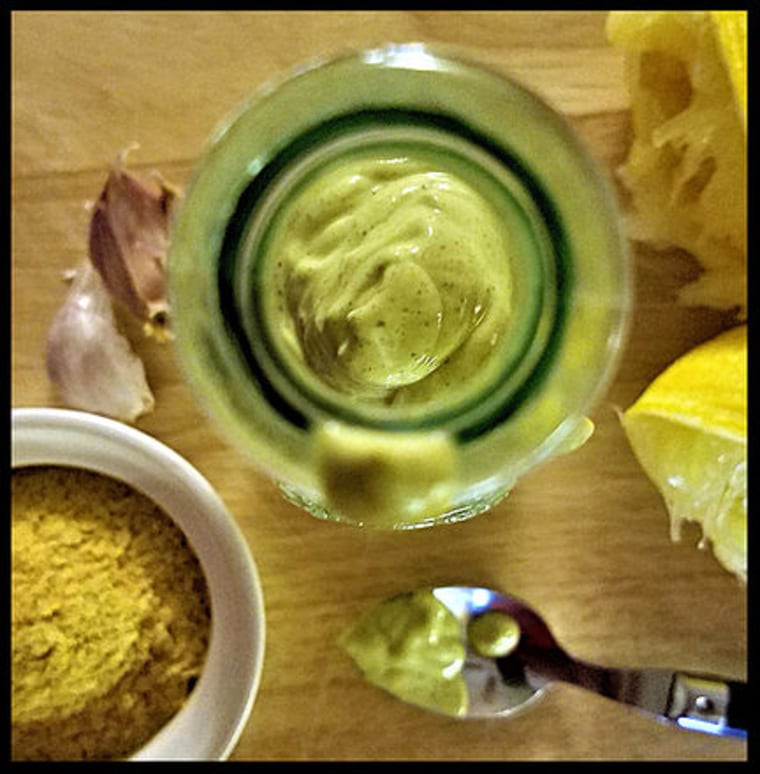 Some store-bought dressings are great, but others are packed with added sugar and are pretty high in calories because of the oil or cream they contain. Plus, why not save grocery dollars by blending up ingredients you likely already have at home? "This Creamy Lemon Basil Dressing gets its creaminess from soaked cashews, which are soft enough for any blender," says Catherine Brown, a plant-based chef in Errol, New Hampshire. "It contains no dairy, added sugar or oil — and offers some protein and fiber. It's fantastic on salad, with roasted vegetables, over baked potatoes or as a dipping sauce!"
Pureed Soup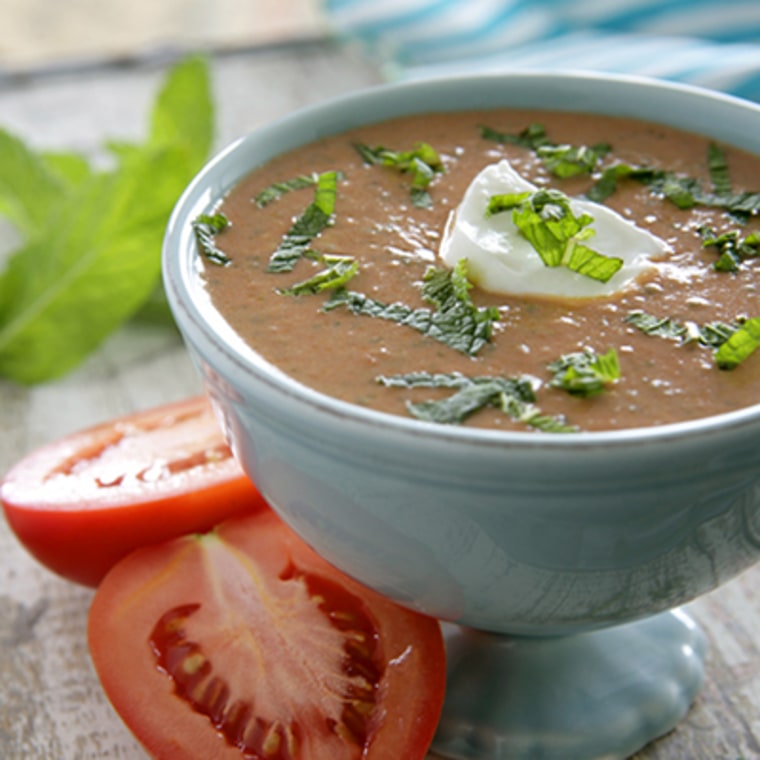 Fancy pureed soups aren't just for restaurants — and soup doesn't have to be a meal reserved for colder temps either. "This no-cook soup uses canned tomatoes, which are high in lycopene (a natural plant chemical found in higher amounts in canned tomatoes)," says Toby Amidor, MS, RD author of Smart Meal Prep for Beginners. "Research has linked lycopene with a lower risk of cardiovascular disease, prostate cancer and macular degeneration." Whip up Chilled Tomato-Herb Soup and freeze extra in small containers for quick weeknight meals. Dabble with other veggie combos, too, such as Creamy Carrot Cauliflower Soup or Creamy Broccoli Soup.
Marinara Sauce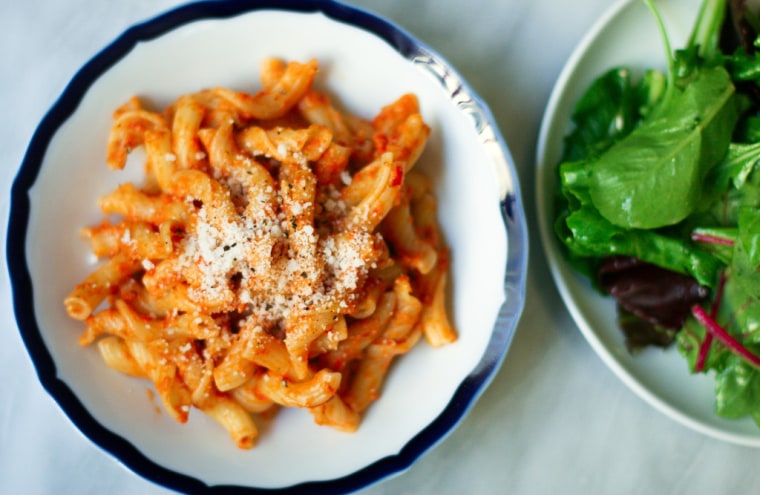 Tasty, nutritious jarred sauce can be pretty pricey. So why not make your own? "No-Cook Tomato Sauce made with three kinds of tomatoes and fresh basil is a fun way to get out of a spaghetti rut," says Erica Julson, MS, RDN, CLT, a registered dietitian in Los Angeles. You'll get a good dose of immunity-boosting vitamin C and disease-fighting lycopene. Want even more veggies in your pasta sauce? Opt for a version with red onion, bell pepper and zucchini with this Hidden Veggie Sauce.
Edible Cookie Dough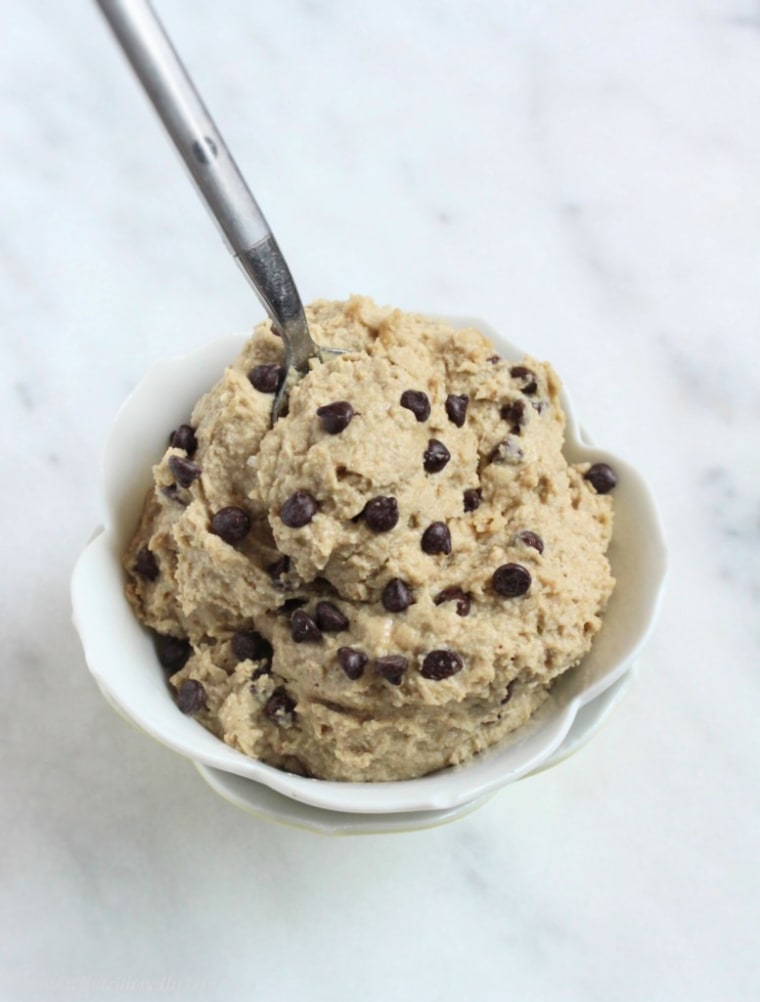 How about a concoction that tastes like cookie dough, but is safe to eat and contains a protein boost as well? "This Edible Cooke Dough is a delicious dessert that can feed a crowd," says Chelsey Amer, MS, RDN, a dietitian in New York City. "It's made from blended white beans, with a hint of sweetness from date sugar and maple syrup. It tastes like a delicious dessert but is packed with protein and fiber, making it the perfect evening treat!"
Vegan Ice Cream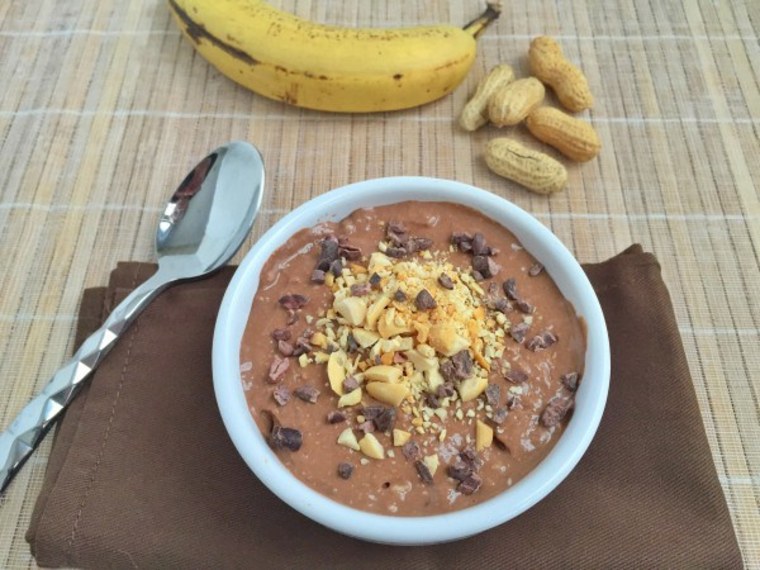 No need to run to the grocery store when an ice cream craving hits! You can make a healthier, fruit-based ice cream in minutes with your blender. "Do you love ice cream but avoid dairy, or are you trying to limit added sugar in your diet?" asks Lauren Harris-Pincus, MS, RDN, author of The Protein-Packed Breakfast Club. "This Banana Fudge Vegan Ice Cream is for you, with 22 grams of plant-based protein thanks to tofu and powdered peanut butter. The blender turns frozen bananas into a super creamy base for this nutrient-packed dessert." Not in the mood for chocolate? Try Cantaloupe Banana Nice Cream — just swap the milk for a plant-based version if you're aiming for a vegan dessert.
WHAT A NUTRITIONIST WANTS YOU TO KNOW
Want more tips like these? NBC News BETTER is obsessed with finding easier, healthier and smarter ways to live. Sign up for our newsletter and follow us on Facebook, Twitter and Instagram.