It's National French Fry Day — and we aren't surprised that fried spuds have earned themselves their own holiday. A recent survey on America's favorite comfort foods found that French fries clock in at number five. Let's be honest, who doesn't salivate at the smell of warm, crispy fries dusted with salt? But the beloved fast-food side is notoriously high in unhealthy fat and calories, meaning anyone still clinging to the healthy diet they adopted in the new year has put them on the "forbidden foods" list.
But before you ban French fries from the menu forever, take a deep (fried) breath.
First of all, potatoes aren't the problem. In fact, a study published in the American Journal of Clinical Nutrition found that eating them boiled, baked or mashed doesn't pose the same health risks as eating them fried. We all know that hitting the drive-thru comes with a side of saturated fat and sodium. So if you're craving fries, baking up a batch in the oven is still very much on the table as a part of a healthy diet.
Secondly, there are so many ways to elevate fries from a fast-food indulgence to a healthy (and surprisingly impressive looking) side dish — from playing with different herbs and spices to getting creative with veggies.
Do we have you craving a side of fries? Here are 12 recipes to add to your meal rotation that will keep them on the menu, but not showing up on your waistline.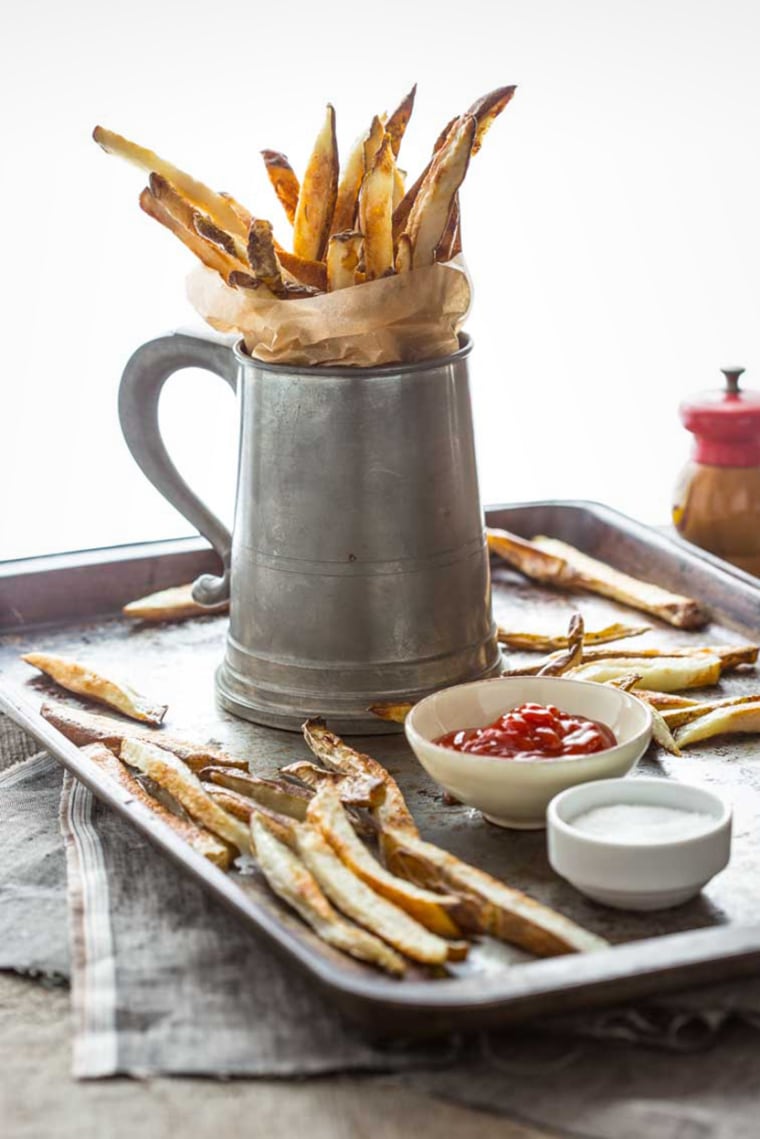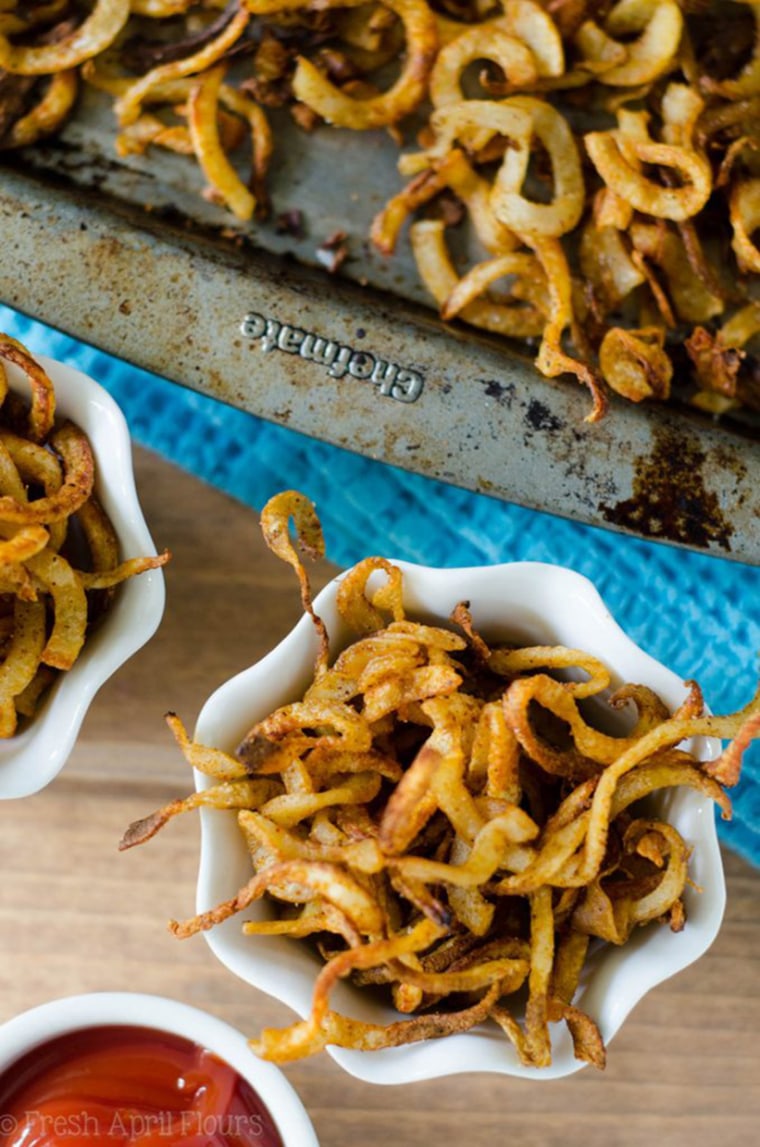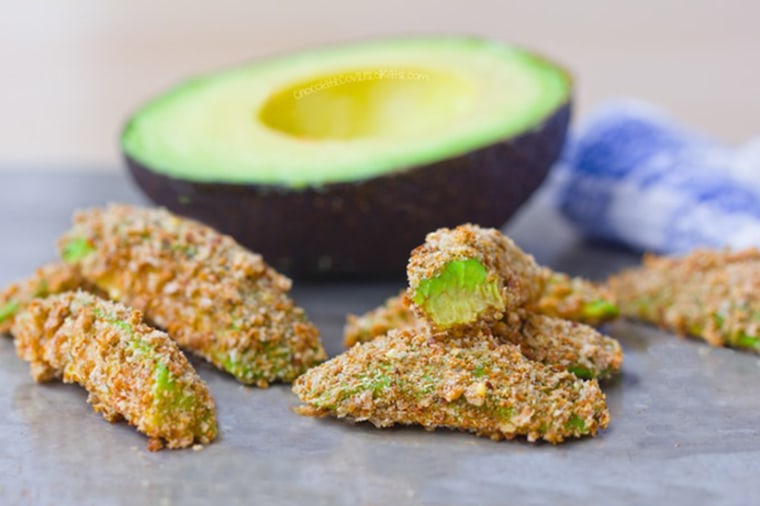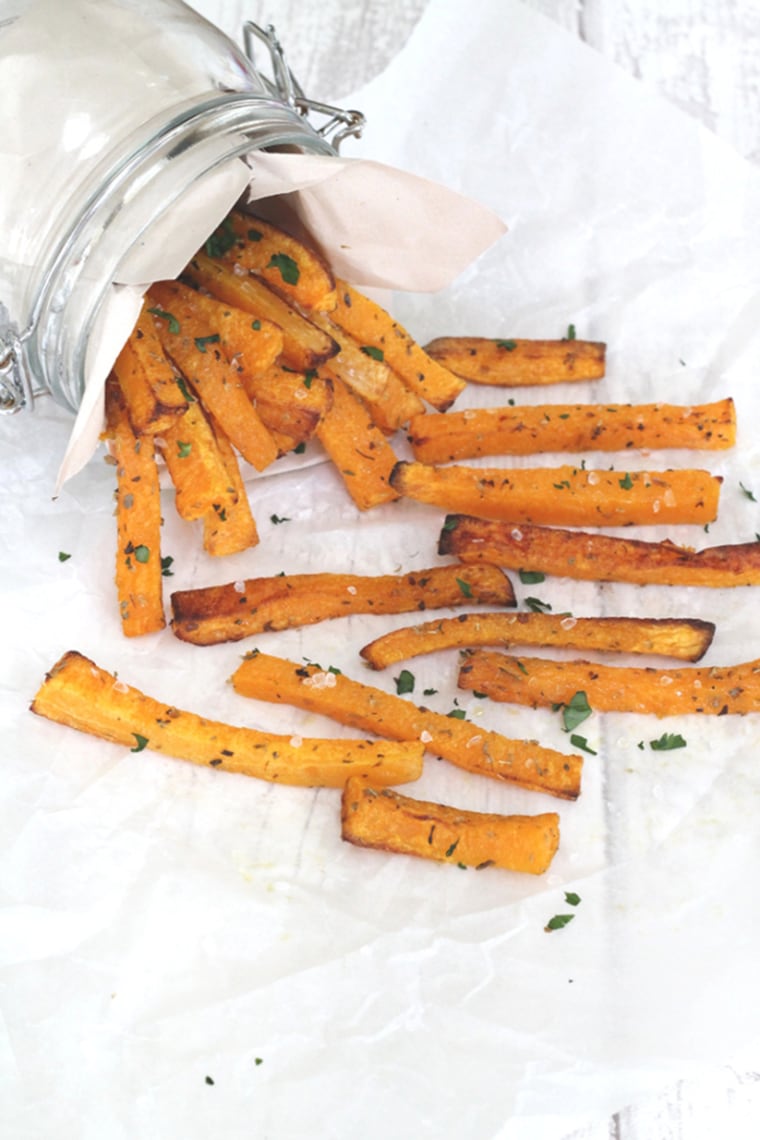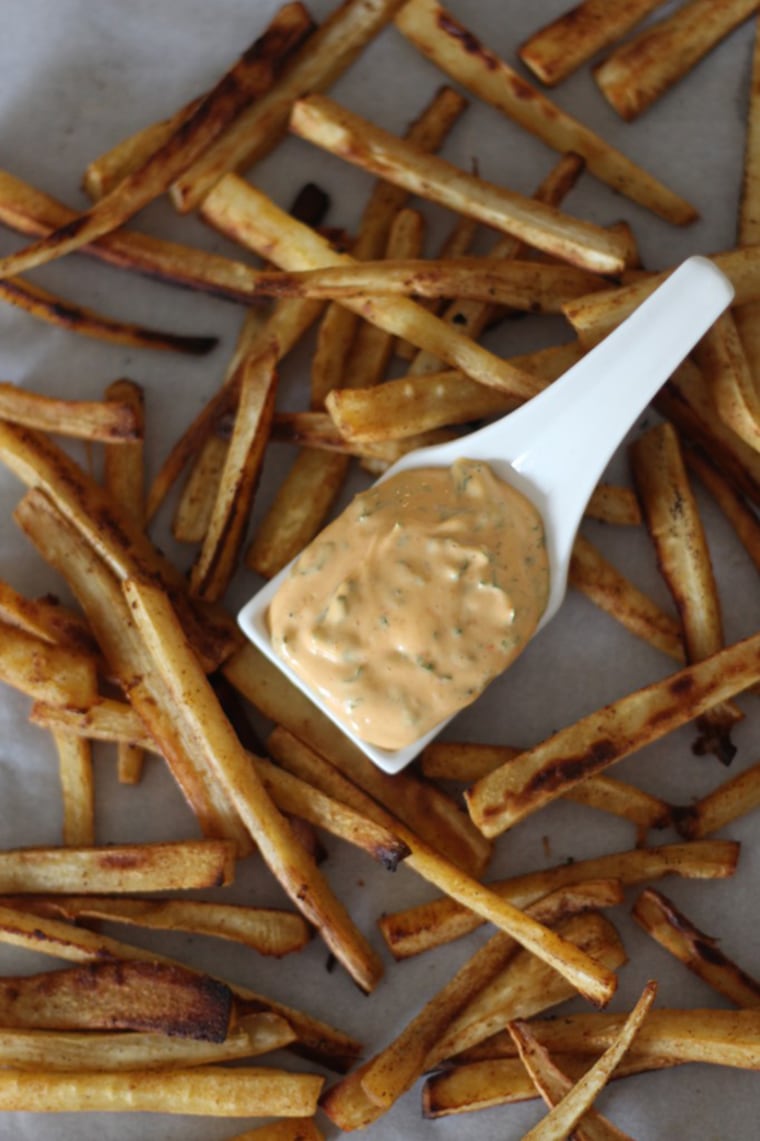 Paprika Parsnip Fries with Sriracha Dipping Sauce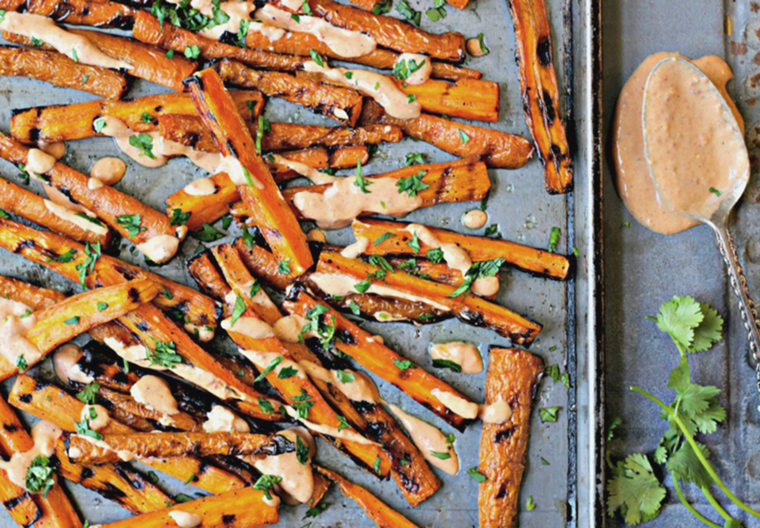 Grilled Carrot Fries with Chipotle Lime Aioli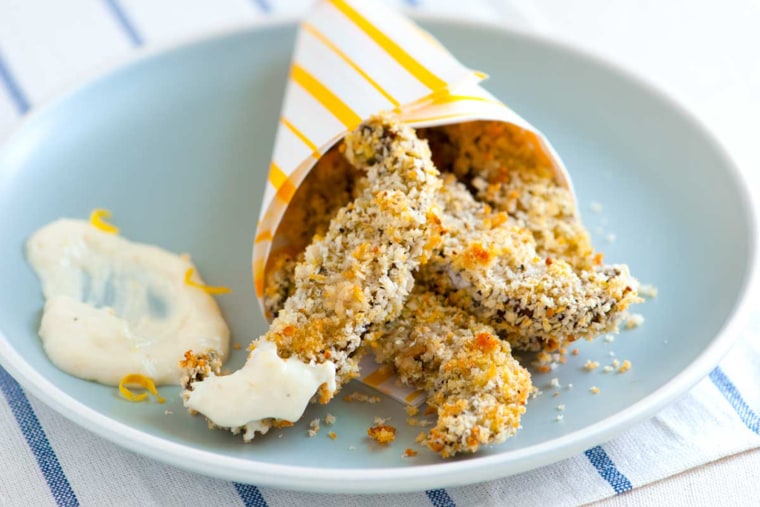 Crispy Baked Portobello Mushroom Fries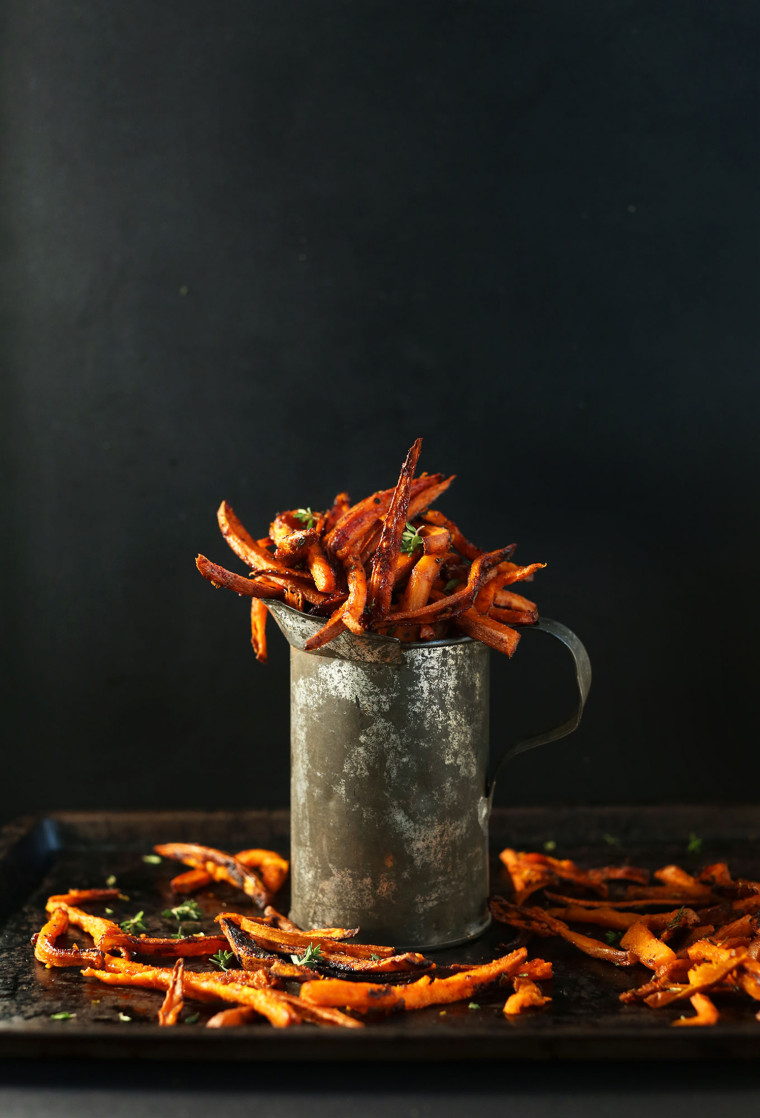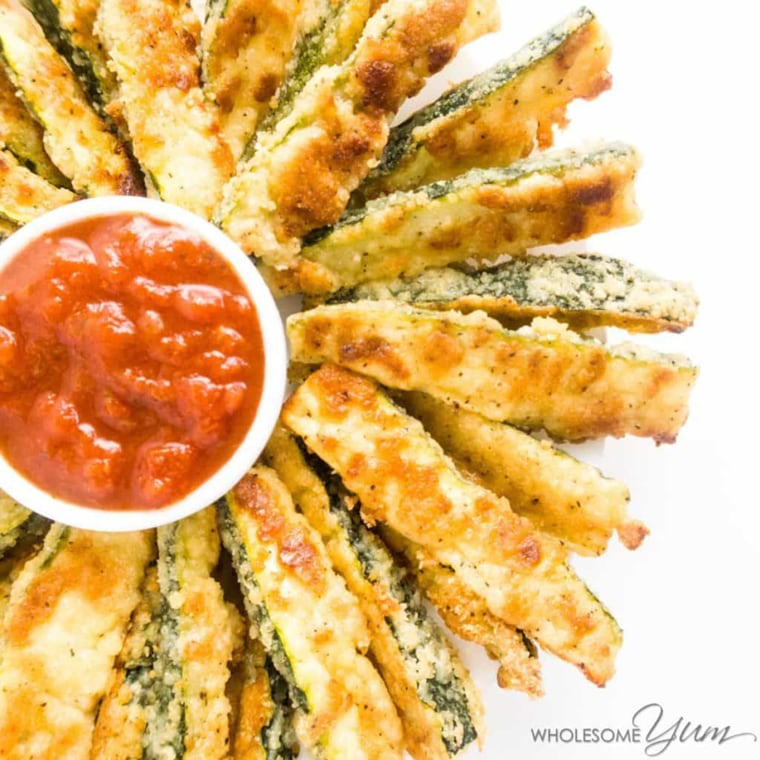 Crispy Parmesan Zucchini Fries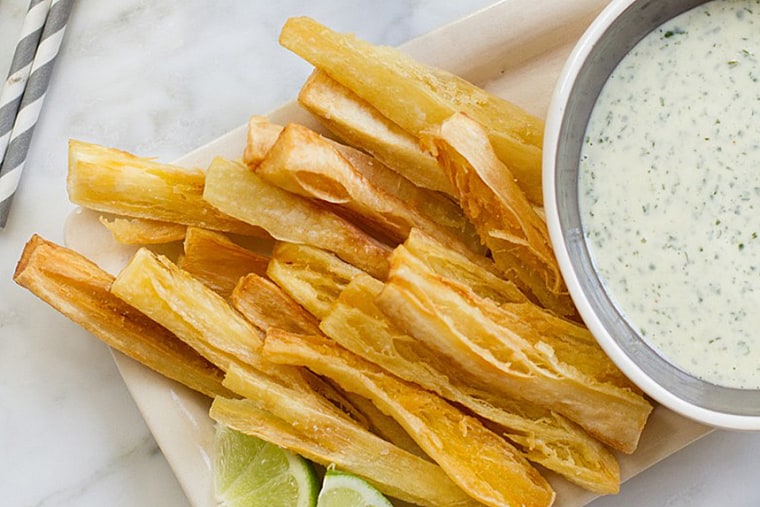 Yucca Fries with Mojo Mayonnaise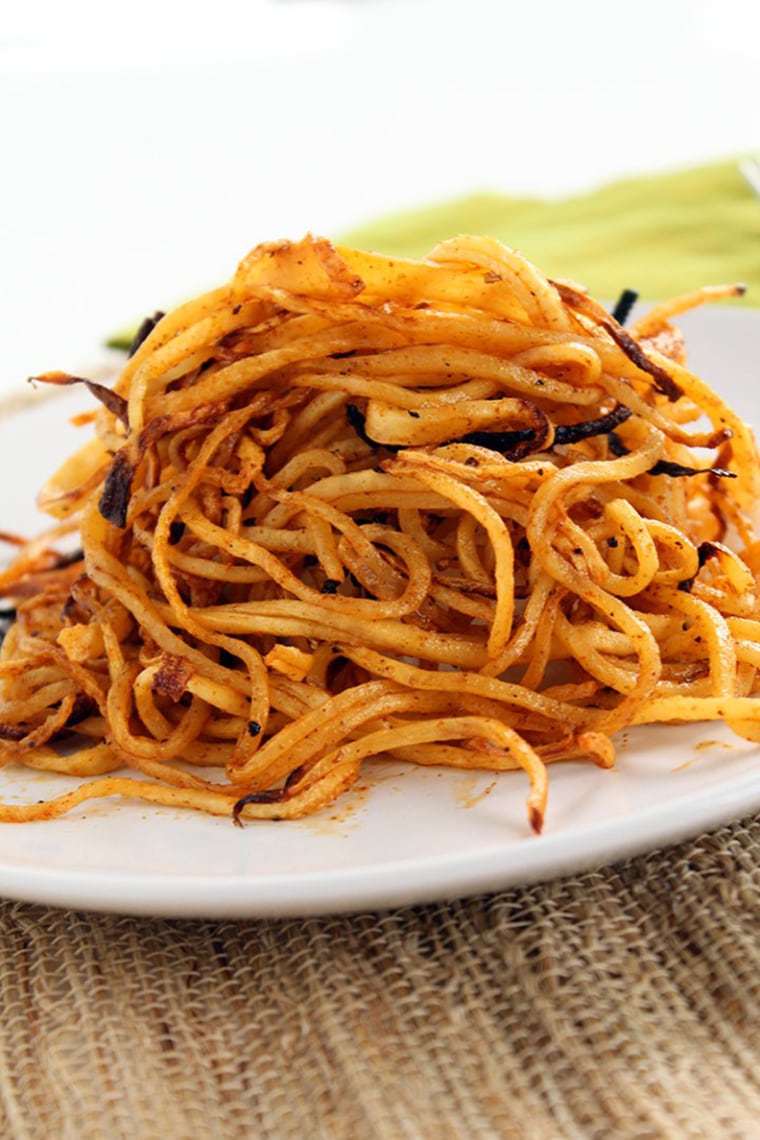 Spicy Spiralized Shoe String Jicama Fries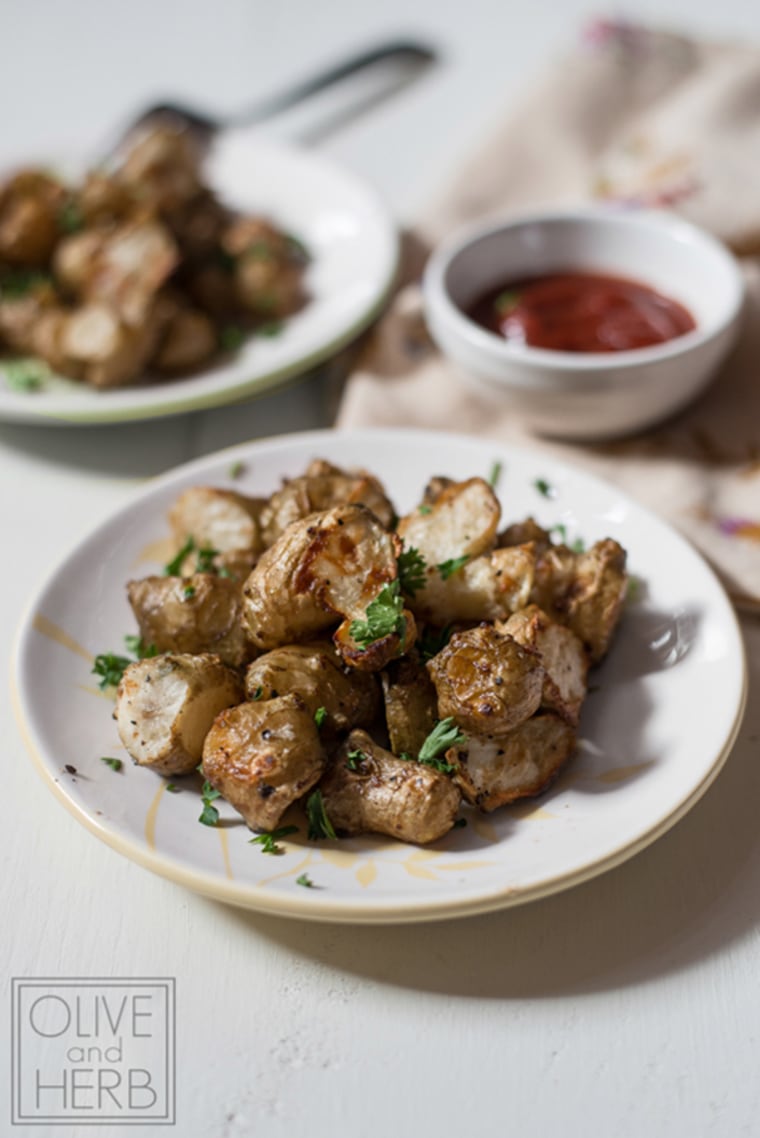 Easy Roasted Sunchoke "Steak Fries"
WANT TO EAT BETTER? TRY THESE SIMPLE SWAPS:
Want more tips like these? NBC News BETTER is obsessed with finding easier, healthier and smarter ways to live. Sign up for our newsletter and follow us on Facebook, Twitter and Instagram.