What's a summer barbecue without some warm-weather treats? When it comes to summer desserts, ice cream is one of my favorites — especially a soft-serve vanilla cup directly from an ice cream truck in New York City, or a small-batch creamery version of chocolate-peanut butter. Most of the time, though, I try to find healthier ways to enjoy this hot-weather treat. I've rounded up some of my top picks for frozen treats that satiate those ice cream cravings, without derailing a healthy diet.
First, a few things to keep in mind. While they're better than the classics, none of them should be considered health food. It's a perk when dessert brings a little protein, fiber or other dose of nutrition to the party, but the idea is to lean on fruits, veggies, whole grains and other whole foods to nourish your body. Then you can turn to these goodies when your taste buds are looking for a little something extra, but you don't want to thwart your healthy-eating efforts.
Each of my picks has fewer than 200 calories — and most have far less. Many come in single-serve styles, such as cones, bars and sandwiches, making it even easier to keep tabs on what you're eating. Because eyeballing a ½-cup scoop of ice cream is a serious exercise in willpower.
ICE CREAM CONES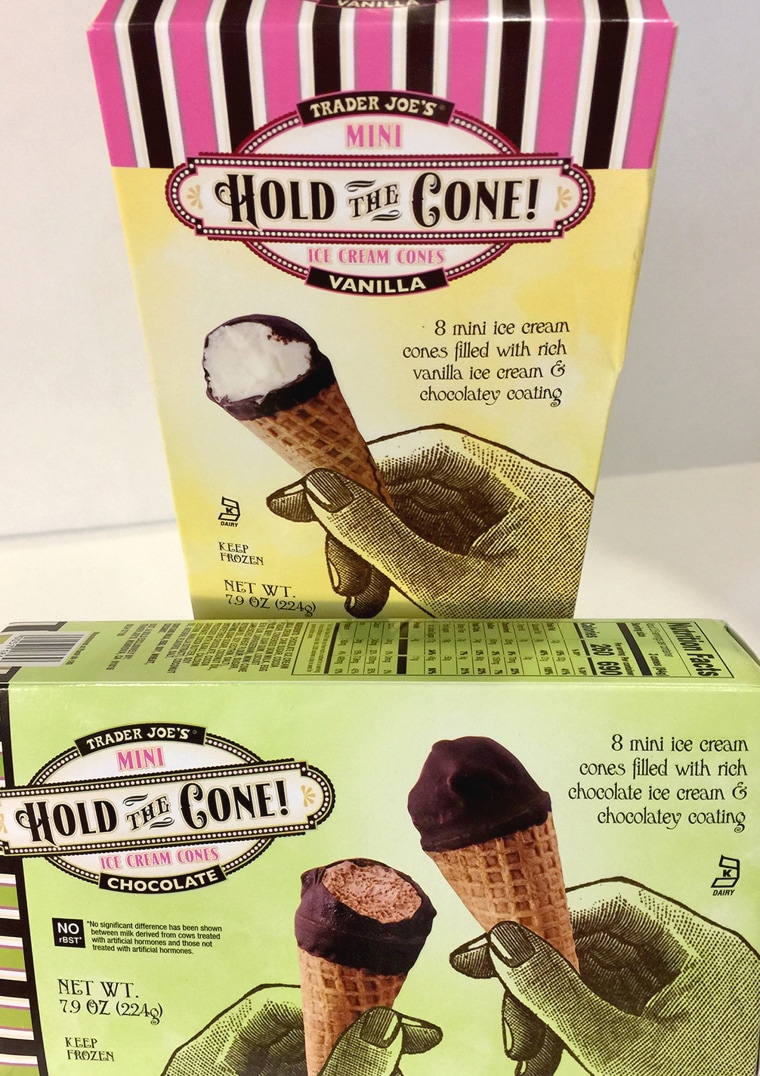 Trader Joe's Hold the Cone Mini Ice Cream Cones
These are a huge hit in my household. The chocolatey-lined cone is filled with chocolate or vanilla ice cream and then dunked in another hit of chocolatey goodness. Each little cone clocks in around 85 calories, putting you squarely in the no-guilt-zone.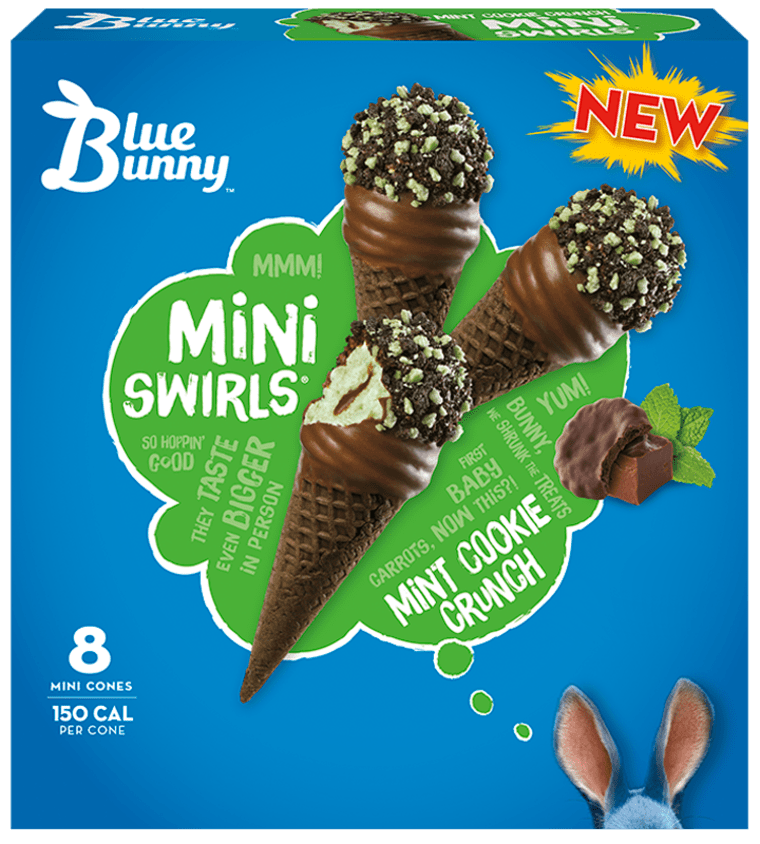 Compact in size, but big on flavor. This version includes mint-flavored reduced-fat ice cream and is topped with a cookie crunch. They also make chocolate-dunked varieties in vanilla, caramel and chocolate.
ICE CREAM AND FROZEN YOGURT BARS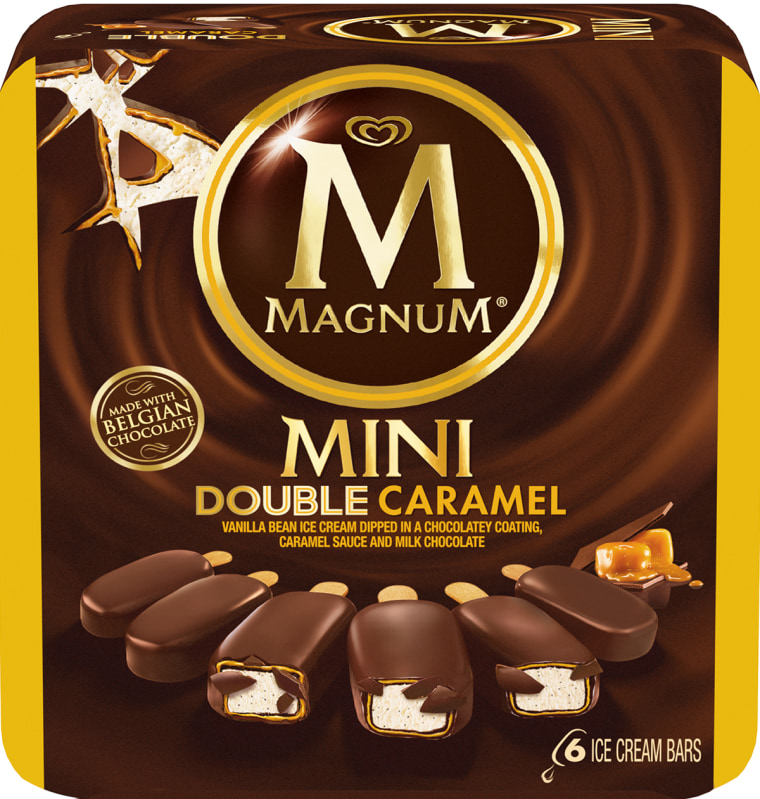 Can you sense a theme here? Mini versions of high-calorie foods are a plus in my book. You get all the deliciousness while still keeping things reasonably light. These are coated with a luscious Belgian chocolate. A nice touch!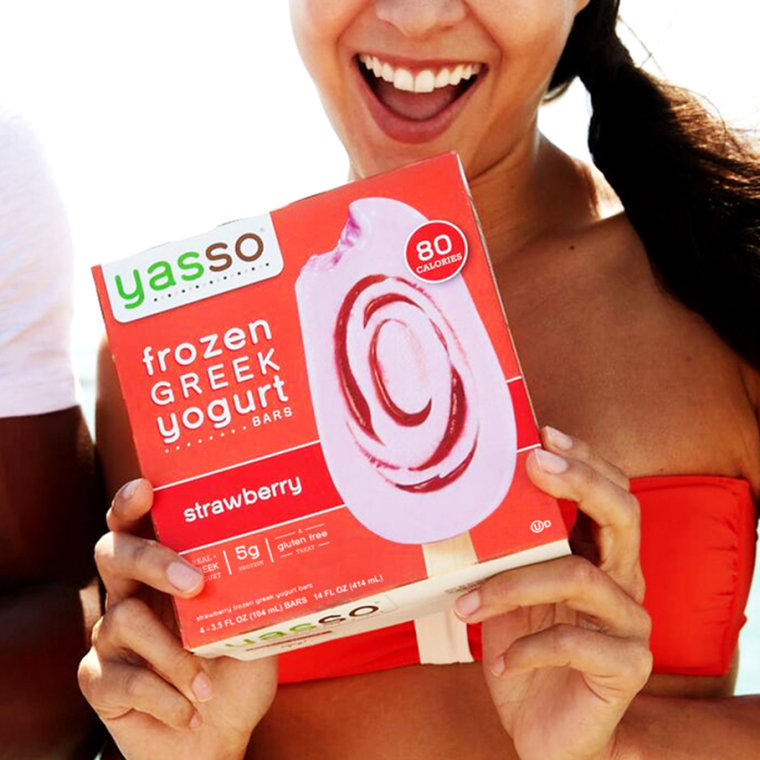 Yasso Frozen Greek Yogurt Bars
These bars come in a variety of craveable flavors. The fruit flavors, like Strawberry and Black Raspberry Chip, really stand out, as does the fact that each bar has 5 grams of protein — the same amount you get in 20 almonds.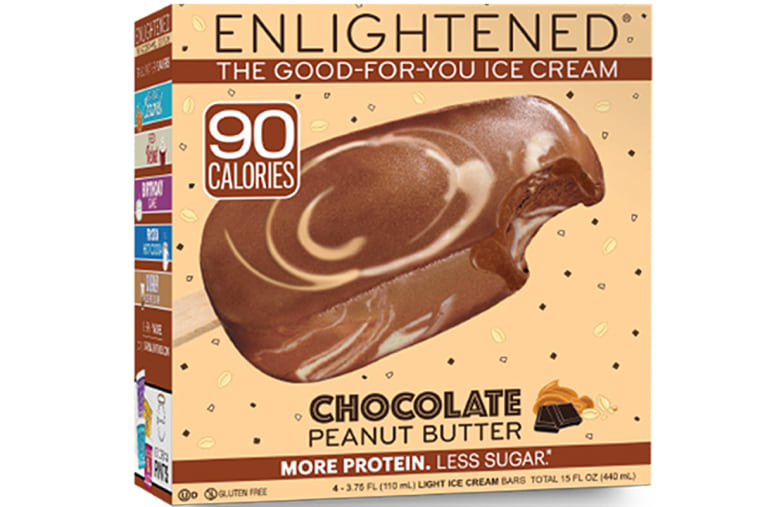 These bars have a place in my heart — or should I say stomach? Some of my favorite flavors include Chocolate Peanut Butter Swirl, Toasted Almond and Sea Salt Caramel, but you really can't go wrong with a treat that has no more than 100 calories while also boasting as much as 8 grams of protein — the same amount in an egg! Another bonus: Enlightened keeps the sugar low by using erythritol, a sugar alcohol. This type of sweetener is found naturally in certain fruits, and it doesn't have as many calories or the same blood sugar impact as regular sugar. While many sugar alcohols, such as mannitol and sorbitol, cause digestive distress, the amount of erythritol commonly found in food doesn't have the same effect and is considered a safe alternative to sugar.
ICE CREAM SANDWICHES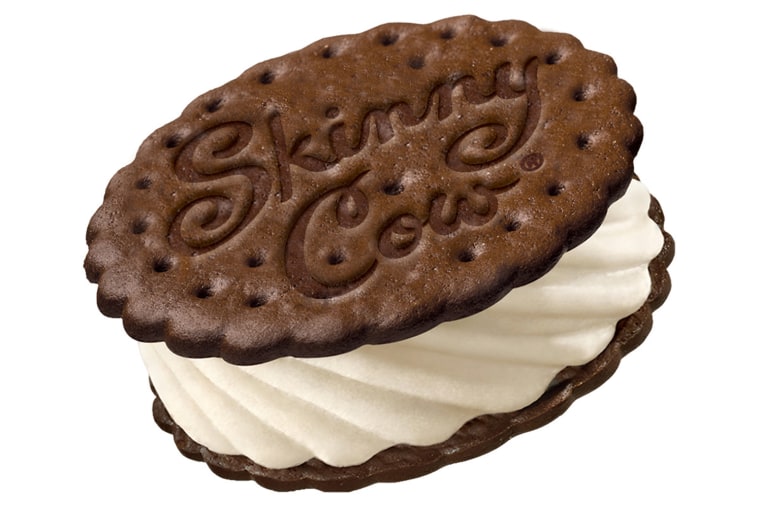 My vote for best flavors in the category. I fell in love with their Cinnamontastic Snickerdoodle, filled with snickerdoodle ice cream (yes, please!). The Dynamic Duo Vanilla & Chocolate and Completely Crush-Worth Cookies 'N Cream also look incredible.
ICE CREAM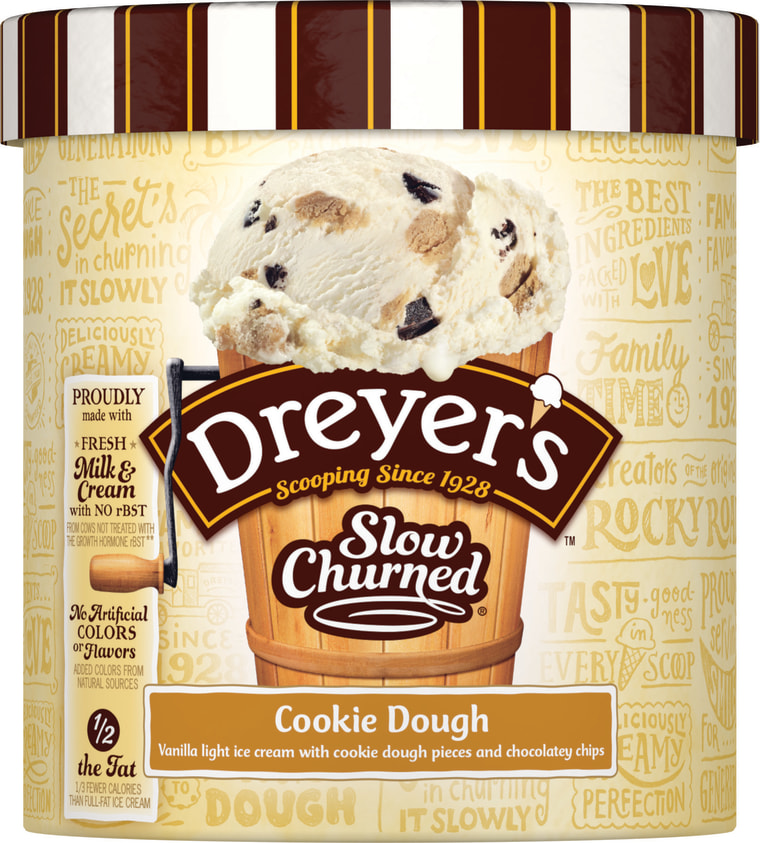 Edy's/Dreyer's (depending on which coast you live on)
The perfect choice for people who like their ice cream old school. The process of slow churning, plus the use of nonfat milk, keeps even indulgent flavors like Chocolate Chip Cookie Dough under my 200-calorie (tops!) limit. Just remember that the ½-cup standard ice cream serving size is rather skimpy, and if you're routinely serving yourself more, you probably aren't doing yourself any favors.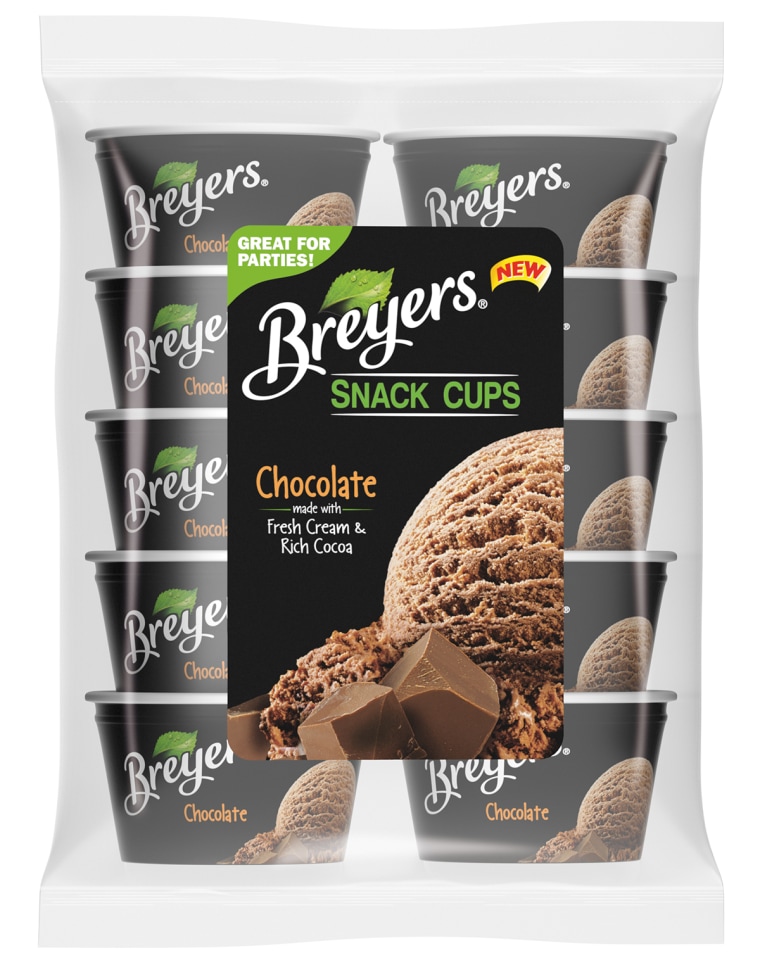 Breyers makes my all-time favorite natural vanilla, which is a great option on its own. But these 100-calorie Snack Cups make it easy to enjoy without the risk of doubling (or tripling) your scoop size. Snack cups are also available in chocolate.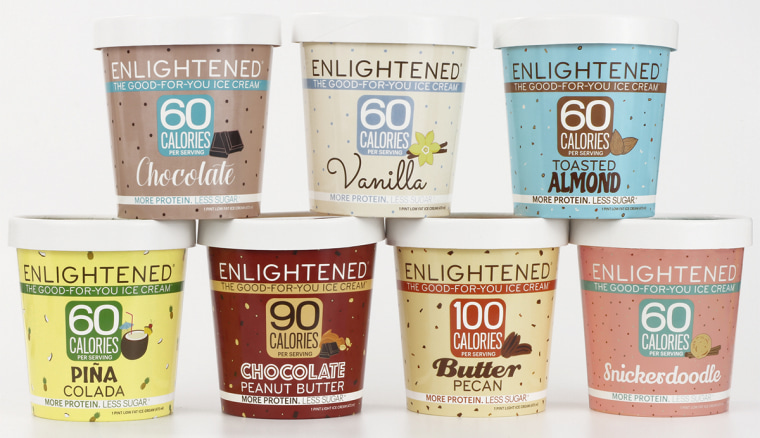 Enlightened also makes ice cream by the pint in flavors like Bananas Foster, Butter Pecan and Chocolate Peanut Butter. Using erythritol, this brand keeps the calories and added sugars tame, while providing 7 grams of protein.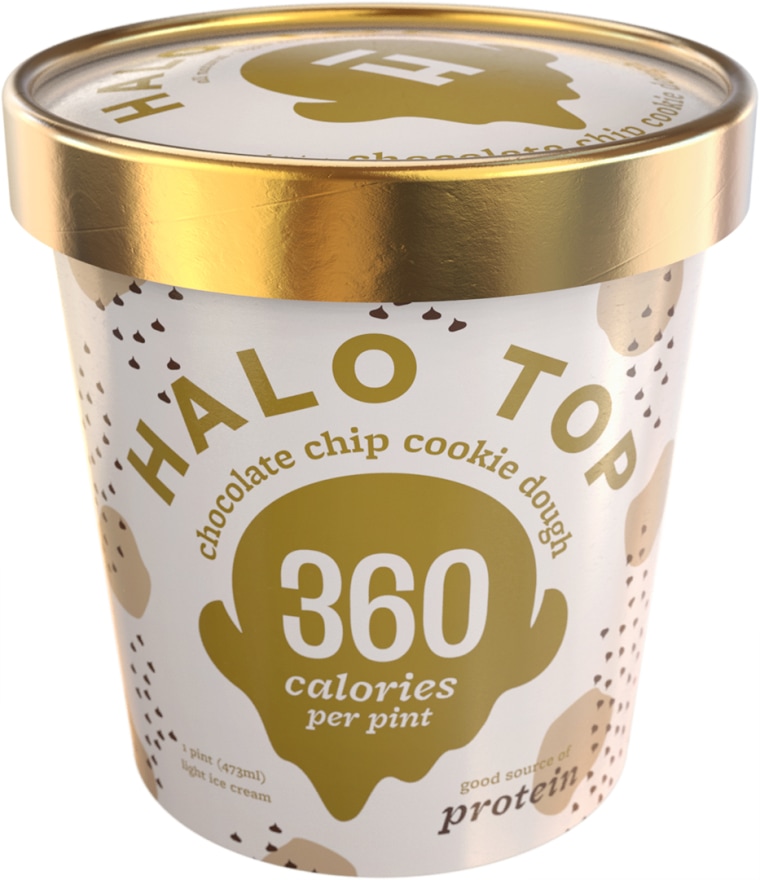 This was a game changer for my family! I'm a fan of their Vanilla Bean while my son favors Chocolate Chip Cookie Dough. Though the packaging lists the calories per pint, I don't recommend going there. Instead, a single-serving ½-cup sets you back just 60 to 90 calories, yet provides 5 grams of protein and notably, 3 grams of fiber. This is another brand that uses erythritol to cut down on sugar — a touch I appreciate.
FROZEN FRUIT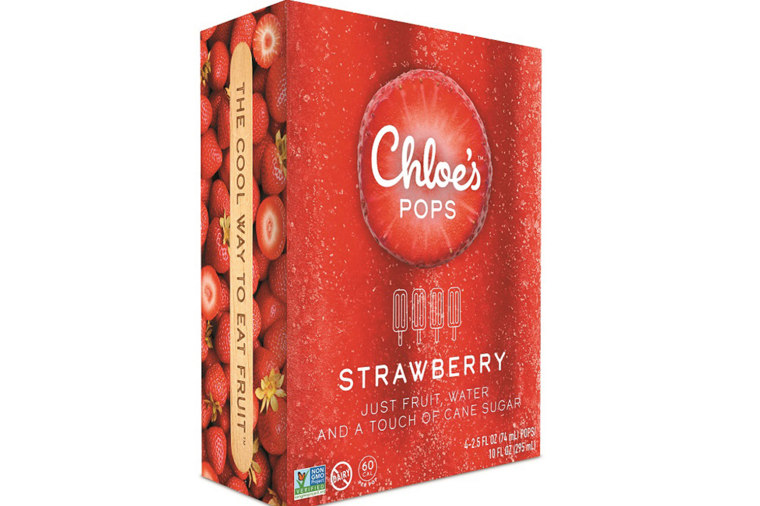 These are a staple in my freezer. I go for their Dark Chocolate, sweetened with banana puree and a touch of cane sugar, but you really can't go wrong with any of these clean, fruity treats. And each variety is certified gluten-free, as well as dairy-free, vegan and kosher pareve.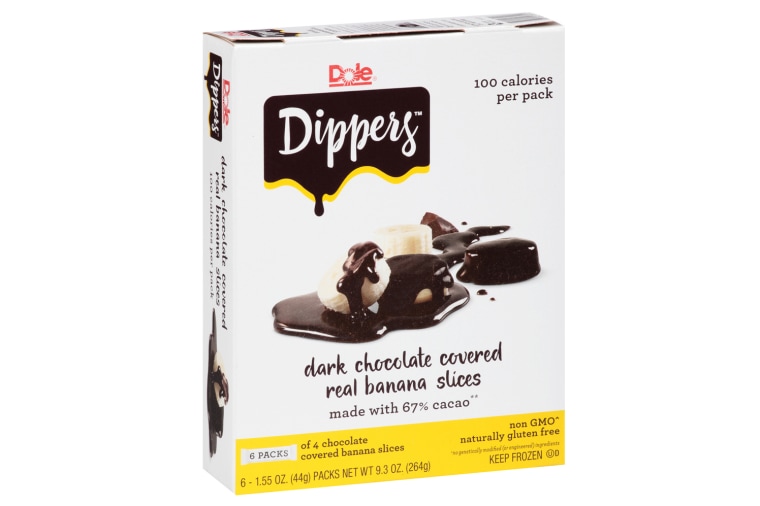 Another obsession of mine. Dark chocolate-covered frozen fruit? Thank you! Available in Pineapple, Strawberry and Banana, dessert really doesn't get any healthier (without sacrificing deliciousness).
More Tips and Tricks from a Nutritionist
Want more tips like these? NBC News BETTER is obsessed with finding easier, healthier and smarter ways to live. Sign up for our newsletter and follow us on Facebook, Twitter and Instagram.