It's widely accepted that breakfast is the most important meal of the day, and while there is some research that calls this into question, there are still plenty of good reasons to rise and dine.
Important research on weight loss and maintenance — collectively known as the National Weight Control Registry — has found that 78 percent of people who have successfully lost and maintained their weight loss are breakfast eaters. Other research has shown that eating a morning meal may encourage more physical activity —a tendency that can lead to a healthier heart and body. And breakfast brings mind-boosting benefits, like improved memory, attention and executive functioning. Simply put, a set of skills that helps you get stuff done!
Packing protein in your a.m. ritual can help reduce the brain activity that can lead to your mid-afternoon donut cravings, according to one study. It can also trigger those "feel full" signals in your brain, according to other research.
To help bust you out of your breakfast rut — and find some protein-packed options — I turned to Google, Pinterest and some of my favorite dietitians. Here are 15 high-protein ways to get your morning off to the right start.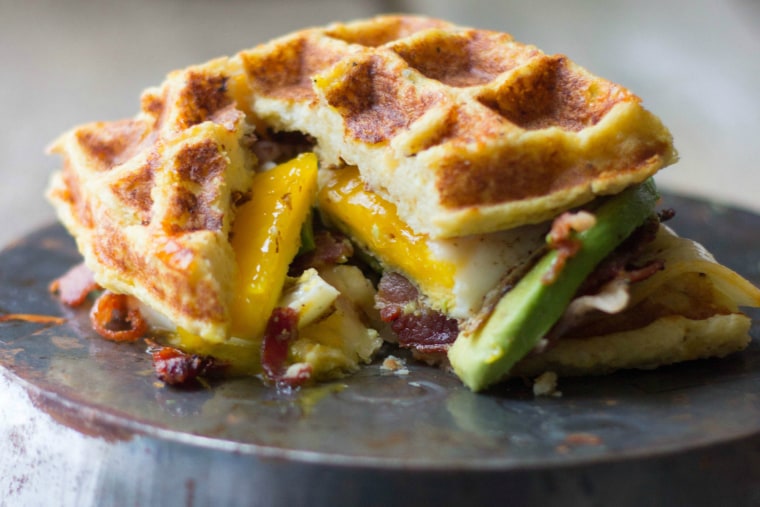 This game-changer might be best for weekend brunches, but I love the genius use of cauliflower crumbles in the waffle. More veggies = more goodness. Another perk: Waffle directions include gluten- and grain-free options. Then, these waffle wonders are stuffed with protein-rich fried eggs, along with a bit of bacon, cheese and avocado. You're welcome.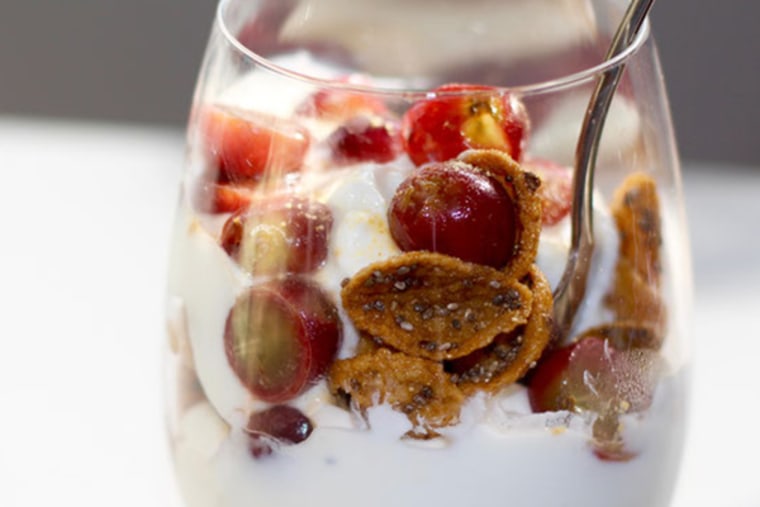 Plain Greek yogurt is a staple in my fridge, and is a frequent breakfast of choice. It might be the easiest way to score 18 grams of protein! This recipe layers yogurt with pan-roasted grapes — a step that brings out their natural sweetness — and low-sugar, whole grain cereal. If you're pressed for time in the morning, you can skip the pan-roasting. It'll be just as satisfying.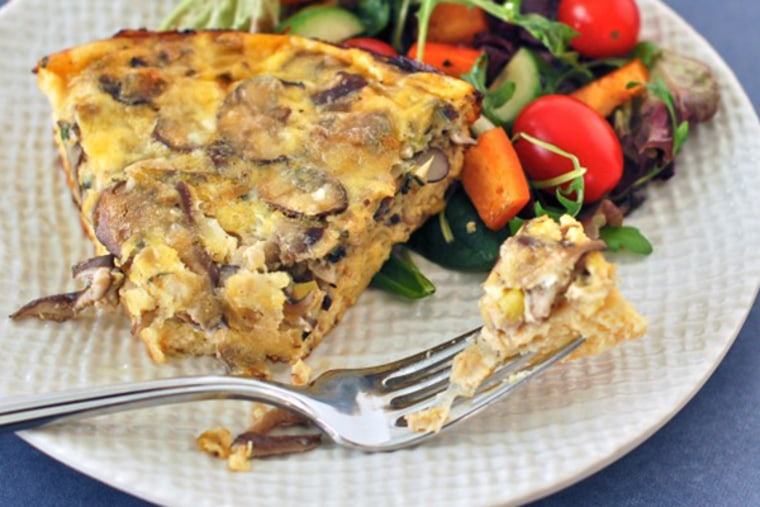 A frittata stores well in the fridge so it's worth taking the extra time on the weekend to free up the mornings that follow. This version pairs mushrooms and leeks, a wonderful combo, but just about any veggie will do. I often throw leftover broccoli, zucchini or whatever I have on hand into a frittata.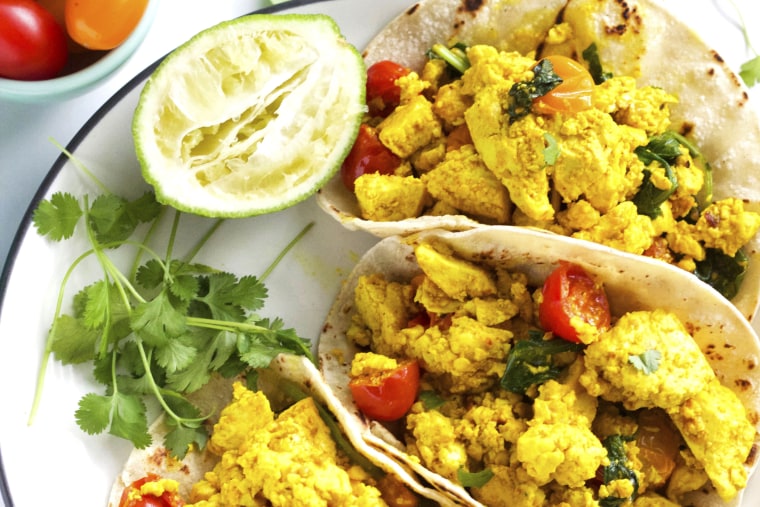 If you aren't into eggs, this simple tofu scramble is a great vegan alternative. A serving of tofu has 9 grams of protein — even more than an egg! And if concerns about soy's safety are on your mind, rest assured. The American Institute for Cancer Research says up to two servings of soy foods, including tofu, soy milk, and edamame — are safe, even for breast cancer survivors.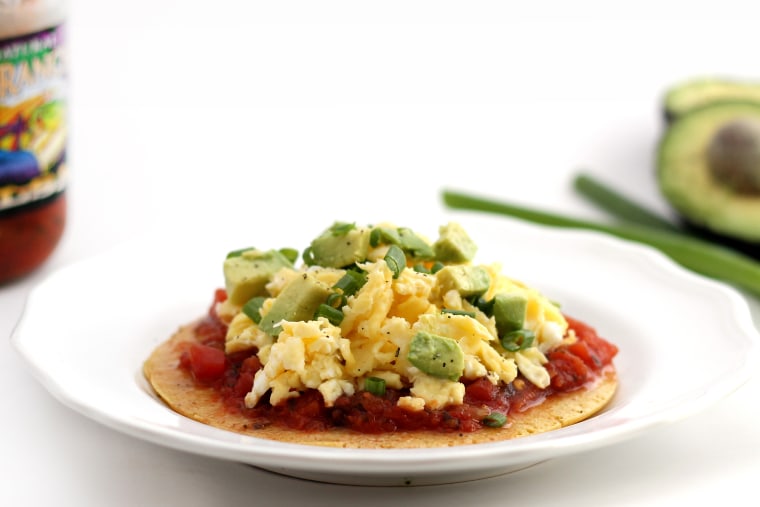 I'm obsessed with all things chickpea flour and this breakfast pizza is no exception. The grain-free, gluten-free flour provides 6 grams of protein per serving — more than what you'd get in a ¼ cup of almonds. Plus, it cooks up quickly. I appreciate the addition of scrambled eggs, salsa and avocado for a super-filling, nutrition-packed meal.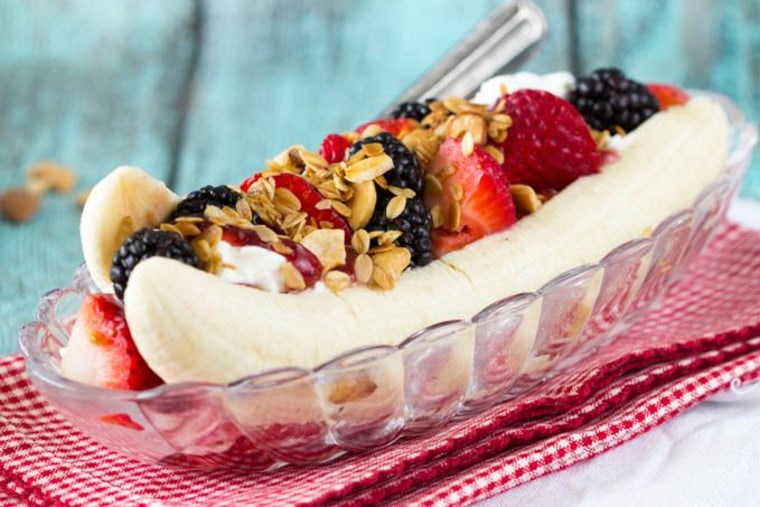 If your mornings are as crazed as mine often are, you'll appreciate the simplicity of this protein- and fiber-rich meal. Thanks to the sundae-style presentation, it's a kid-friendly pick that'll go a long way toward fueling any morning. As noted, you can use cottage cheese or Greek yogurt here, depending on what you have on hand.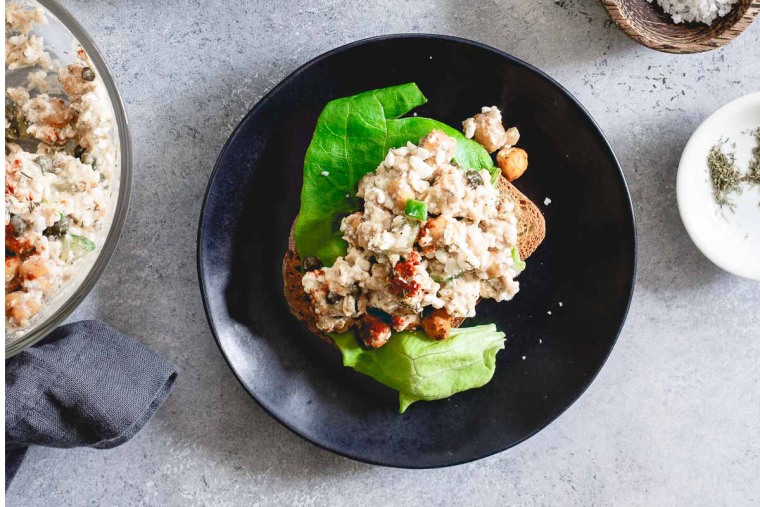 Lox lovers will appreciate this alternative, which would also make a great lunch. Chickpeas, wild canned or pouched salmon, and cottage cheese are the protein superstars here. Serve open-faced on toasted whole-grain bread or go grain-free with a piece of bibb lettuce instead. Your call!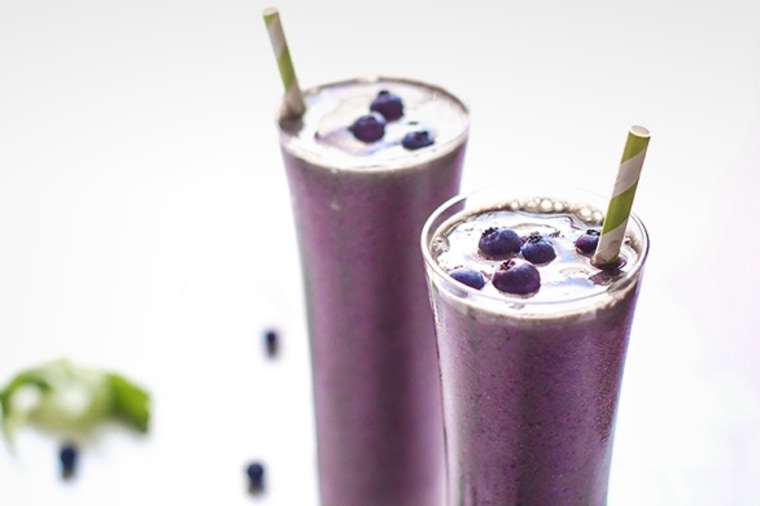 No breakfast story would be complete without a smoothie and this one brings a lot of nutrition to the table thanks to the kale, blueberries, banana and flax meal. Protein powder takes the feel-full factor up a notch. Just make sure you select a version that doesn't have too much junk in it, and is low in added sugars. For more on picking the best protein powder, read super-smart and talented Cynthia Sass's take.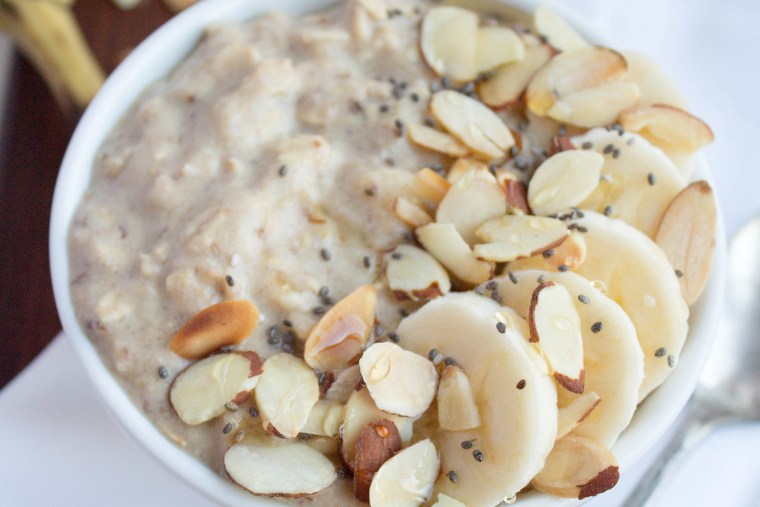 Oatmeal is a fantastic, fiber-rich, whole-grain breakfast option, and this version doubles the protein with a sneaky addition: eggs. It's a nice touch that doesn't take any additional time.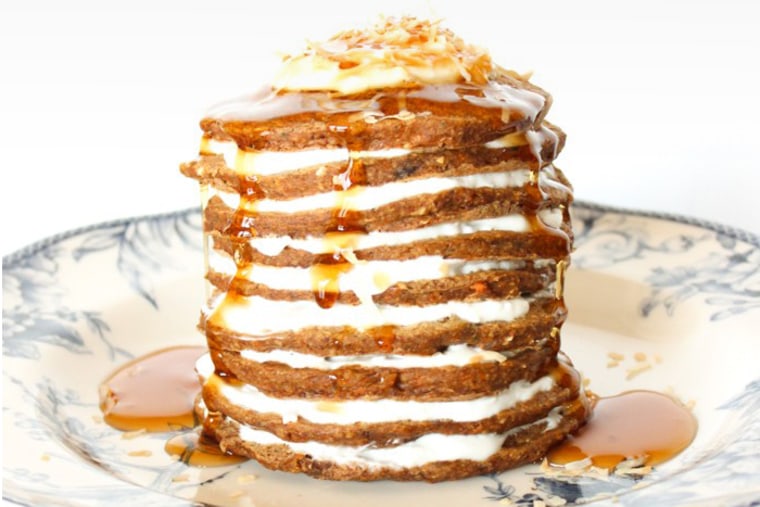 I went on a Google quest to find pancakes with protein and this version delivers thanks to the plain Greek yogurt in the coconut cream cheese frosting. Granted, you may want to save the pancake-making for the weekends, but breakfast is a seven-day-a-week game so you might as well make something special when you have a little extra time.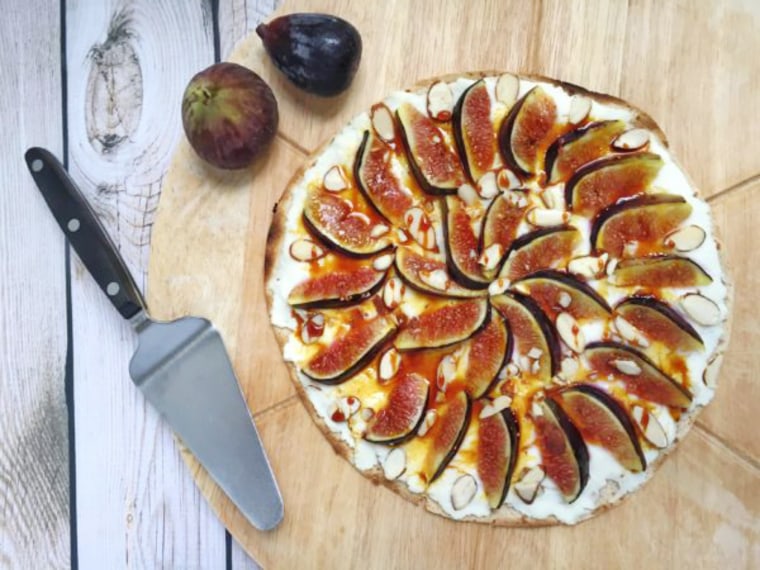 It's easy to sell me on a meal that pairs figs and protein-rich ricotta cheese, and this dish's weekday easy prep makes it a winner on all fronts. The cheat: A packaged whole-grain tortilla crust. Though the recipe calls for sorghum syrup, honey (as noted) would be equally delicious here.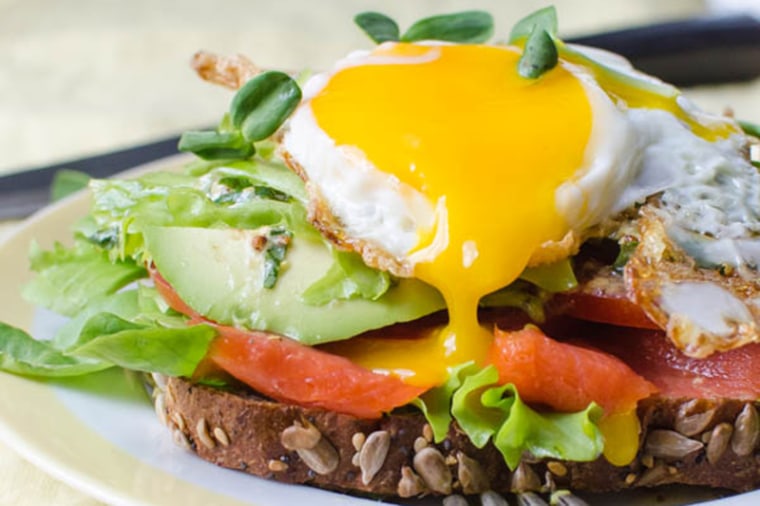 Though all of these breakfasts were picked with an eye toward protein, as a dietitian, I can't help but get excited by veggies. That's a big draw here, along with the smoked salmon, which brings an extra bit of protein and some good-for-the-body-and-brain omega-3 fats. Though the recipe calls for making your own vinaigrette, I admit that I'd probably just use a bit of oil and vinegar instead.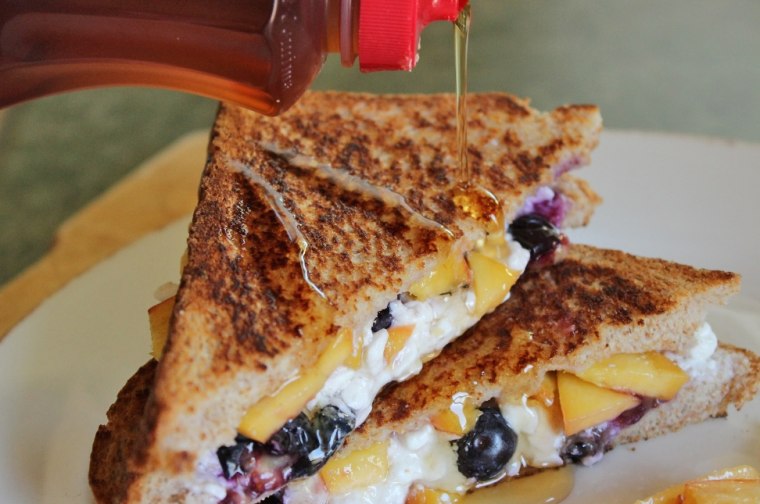 The beauty of this dish is that it's not only nutritious and super-simple, it's a budget-friendly pick. The cost of ingredients is estimated at just over $1.50 — not bad, considering all the goodness you're getting. The protein comes from cottage cheese, which will get bubbly and creamy when cooked on the skillet. While not specified, I strongly encourage you to go for a whole-grain bread.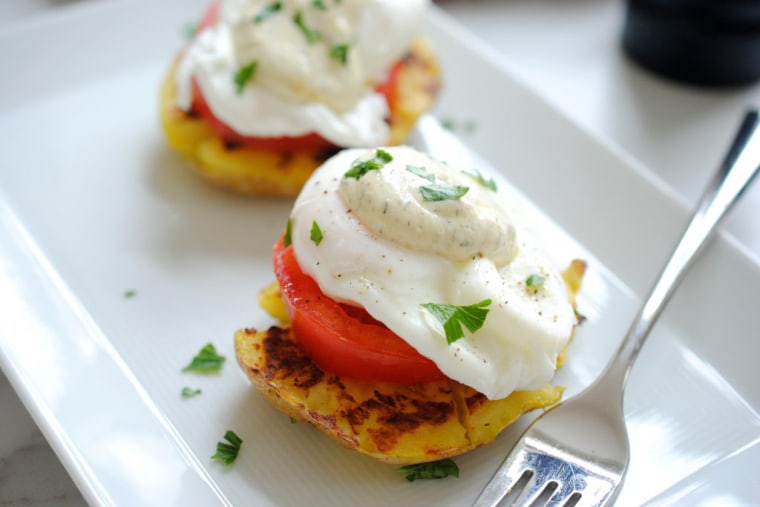 This recipe skips the traditional English muffin in favor of a flattened potato. Brilliant! The traditional Hollandaise sauce is replaced with a lightened up Greek yogurt version that scores extra protein points. Though the meal may seem involved, it can be on your table in 15 minutes.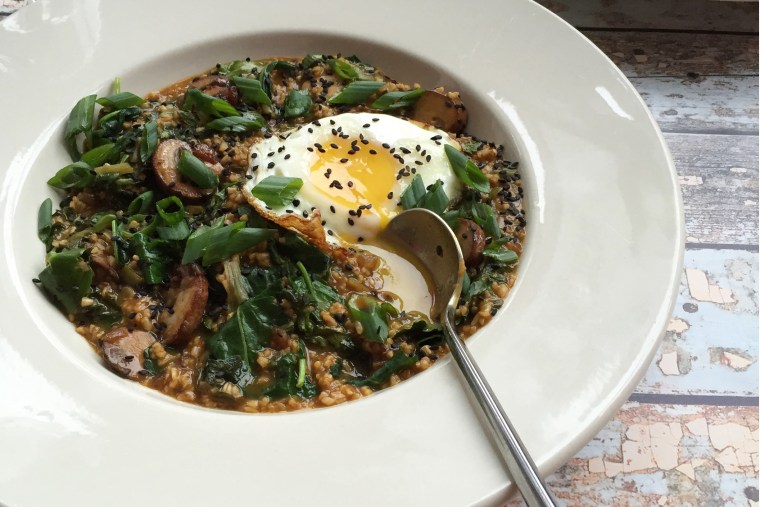 Once you've been introduced to savory oatmeal, there may be no turning back. This version uses steel-cut oats, which are basically the least processed version of oats you can buy. They're worth the extra time, and they take on the consistency of risotto here. This is my idea of a filling brunch!
MORE TIPS AND TRICKS FROM A NUTRITIONIST
Want more tips like these? NBC News BETTER is obsessed with finding easier, healthier and smarter ways to live. Sign up for our newsletter and follow us on Facebook, Twitter and Instagram.