Holiday weight gain is real. A study published in The New England Journal of Medicine found that weight begins to rise throughout October and November, and peaks 10 days after Christmas. While the average weight gain during the holiday season was only 1.3 pounds, it's significant because it can take up to five months to lose it (for those of us who lose it at all).
In addition to the Christmas cookies and peppermint martinis calling your name, one of the biggest excuses for the extra pounds is the lack of time to hit the gym. But it's time to kick that excuse to the curb. This five-move sequence developed by Sloane Davis, a personal trainer and author of the blog Pancakes and Push Ups, can be performed in your office, living room, your in-laws' guest bedroom, a hotel room ... or any other tight spot you find yourself in this season.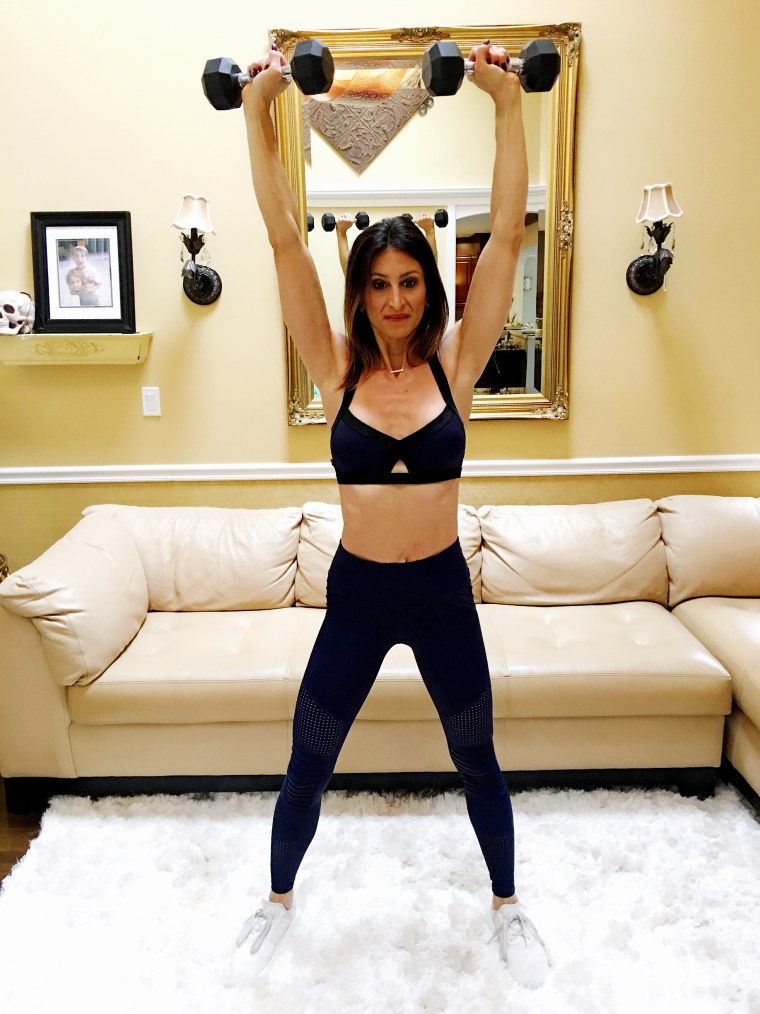 Squat with shoulder press: The squat will target your glutes, quads and hamstrings while working your core as well. Add in the shoulder presses at the top to sculpt those sexy shoulders. If you don't have dumbbells for the shoulder presses grab water bottles, bags of rice or anything you have in your home for extra resistance. Perform 4 sets of 10-12 reps.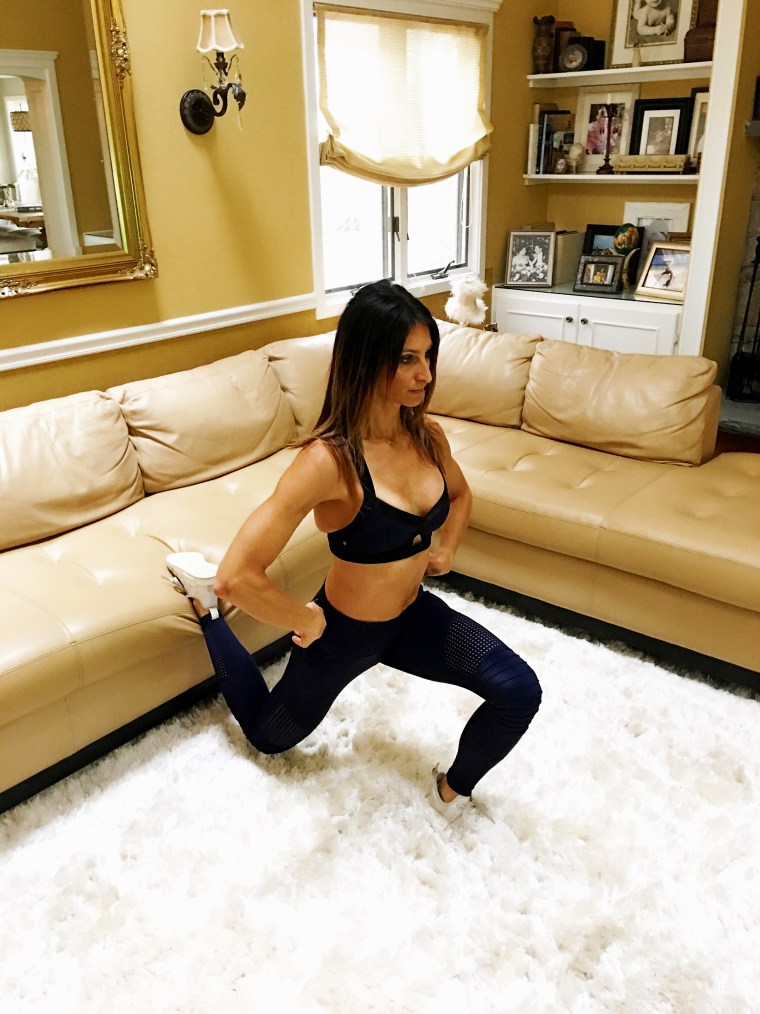 Bulgarian Split Squat: Elevating your back leg on a chair or bench will give extra tension to work the muscles a bit harder. This exercise targets the entire lower body: the quads, glutes and hamstrings, with an extra bonus of working the core and stability. Perform 3 sets of 12-15 reps.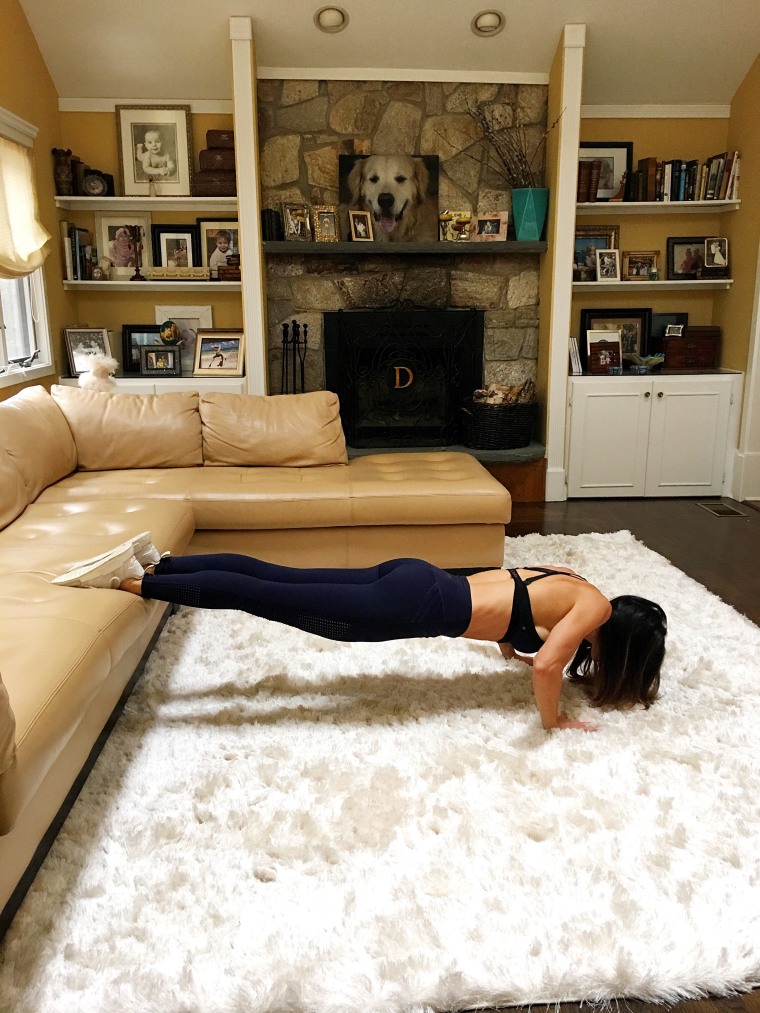 Decline push ups: Give the traditional push up an extra boost by elevating your feet on a bench or chair for a super upper-body workout. This move works your entire upper body as well as your core. Perform 3 sets of 10 reps.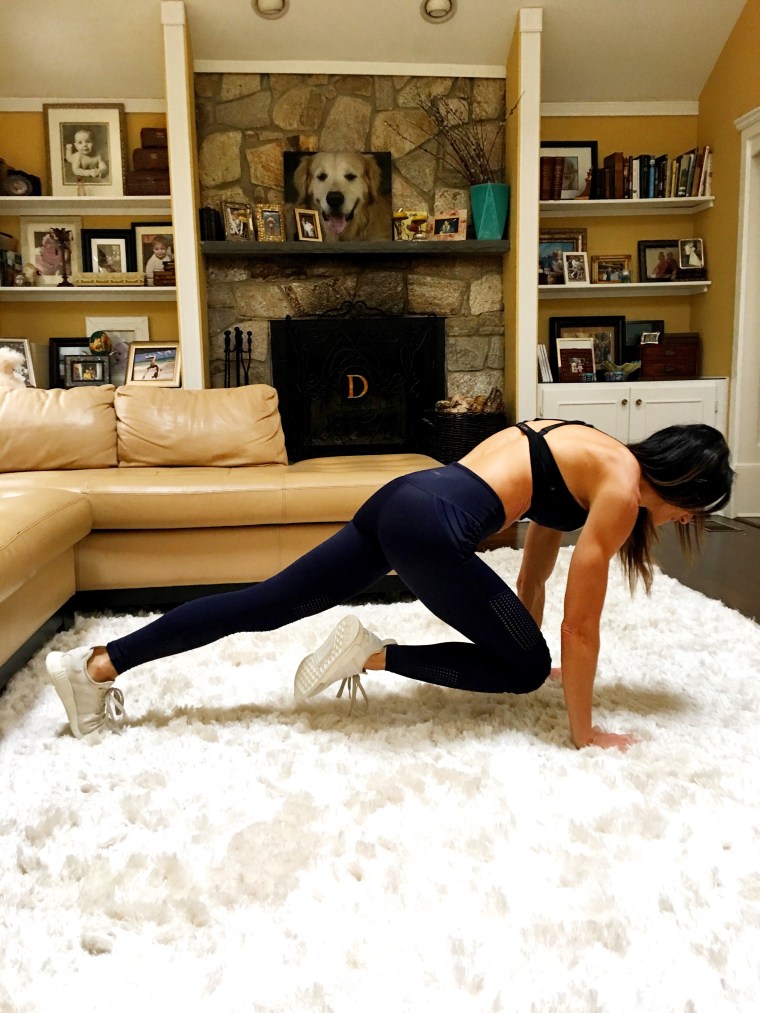 Mountain climbers: Torch calories with this exercise while working your entire body as your upper body is working simultaneously with your lower body (while also getting your heart rate up). This is one of my favorite "bang for your buck" exercises. Perform 50 reps 3 times.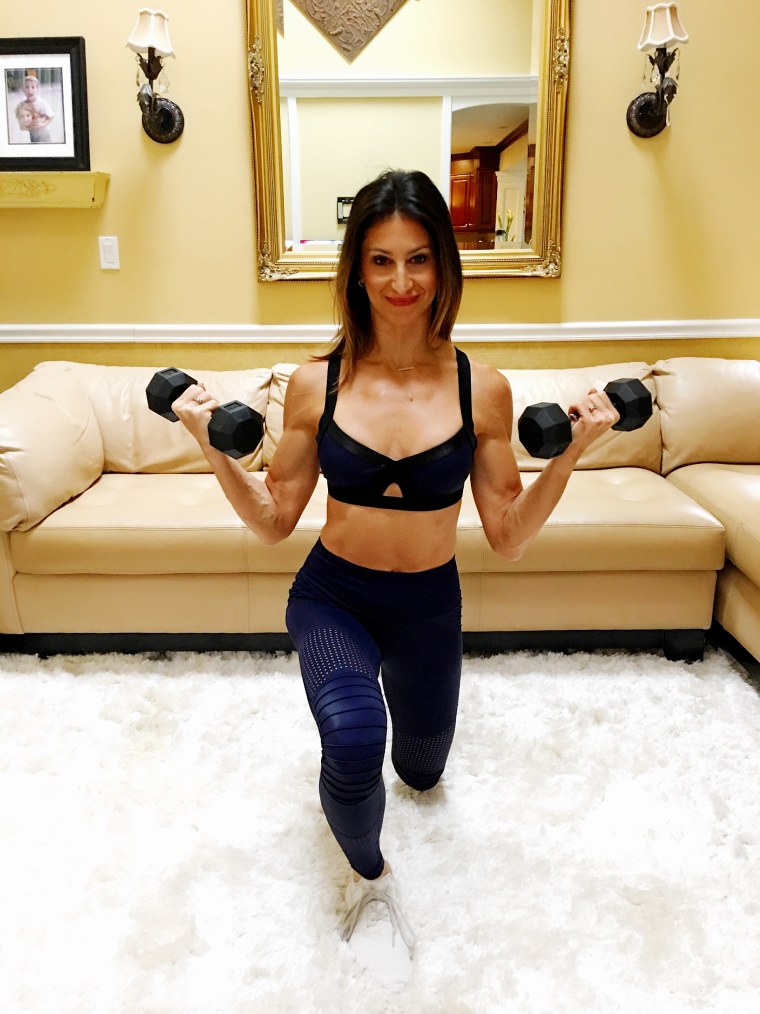 Reverse lunge with bicep curl: Lunges target the glutes, quads and hamstrings making it an excellent lower body exercise. Couple it with a bicep curl at the top and you've got a great upper body workout too. Perform 4 sets of 12-15 reps.
For more exercise tips, follow Sloane Davis on Instagram.
Want more tips like these? NBC News BETTER is obsessed with finding easier, healthier and smarter ways to live. Sign up for our newsletter and follow us on Facebook, Twitter and Instagram.