According to the latest government research, Americans take in just 16 g of fiber per day — way short of the 25 to 38 g daily requirement. Though it's long been known that a diet rich in fiber is linked with many health benefits, including both losing and maintaining a healthier weight, lowering the risk of heart disease and type 2 diabetes, and keeping your digestive tract humming, researchers are still figuring out how fiber works its magic.
The latest scientific clues suggest that fiber feeds the good bacteria in our guts, creating a diverse microbiome, which powers the immune system with more might. Think of your intestinal wall as a tightly knit scarf. A tighter weave means a better barrier — in this case against harmful bacteria. If the barrier thins, it weakens, allowing dangerous bacteria to trigger a harmful immune reaction. The more diverse your microbiome, the tighter the weave, and fiber is the fuel that feeds your gut flora. What's more, there are types of healthy gut bugs that also wipe out these offenders, so a fiber-rich diet offers a one-two punch against invaders.
To help fuel this ecosystem, you need to eat a variety of fiber sources every day. "Fiber comes in many shapes and forms from chia seeds, to whole grains and of course, from eating a variety of fruits and veggies," explains Kate Scarlata, RDN, a digestive health expert, in Medway, Massachusetts. "Fruit and veggie skins adds insoluble fiber to our diet which adds bulk to the intestinal contents to help keep us regular, while other fibers found in resistant starch (think cold potato or rice salad, or even a sprinkling of raw oats) and soluble fiber found in beans, garlic and onion, feed healthy gut bacteria."
To help you meet your fiber needs and get these benefits, I found eight delicious and easy fiber-rich recipes to try. Since a sudden fiber boost can lead to some unwanted effects (such as gas and bloating), I'd recommend starting by adding just one fiber-rich food a day, and continuing to add more over a week or two. This will give your system a chance to adjust to the change. In addition, make sure you drink plenty of water. Fluids help fiber do its thing.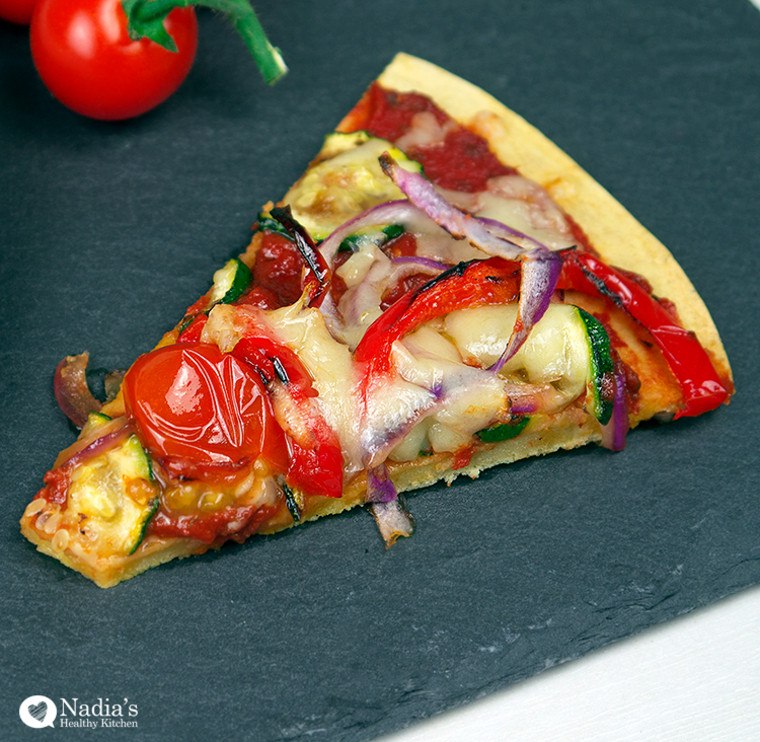 Socca is a chickpea flour-based flatbread or crepe that originates in the south of France. I fell in love with this dish because it's weeknight-easy, delicious, and is a huge hit with my 14-year-old son. Chickpea flour provides 5 g of fiber and 6 g of protein per serving and its mild flavor makes it a great base for gluten free pizza. When not loaded up with pizza toppings, socca makes a great, grain free stand in for flatbread alongside a hearty salad or frittata.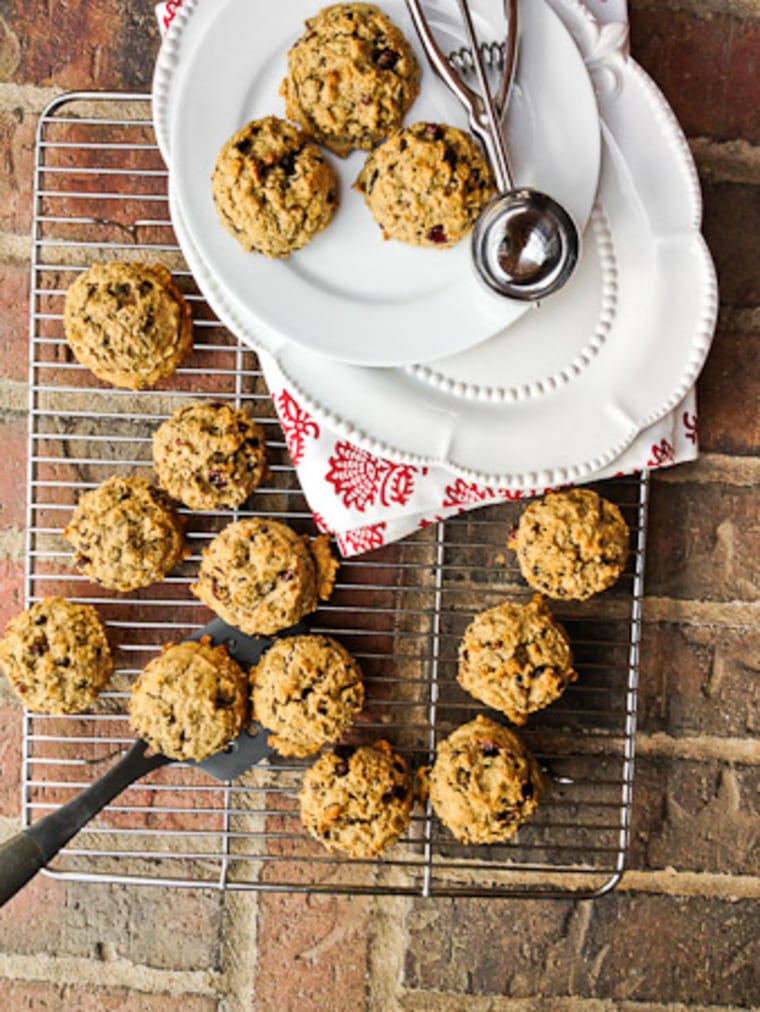 Chocolate chip cookies for breakfast? Yes, please. These cookies amp up the fiber with oat flour in addition to old fashioned oats and ground flaxseed. Using cacao nibs instead of traditional chocolate chips means you get the chocolatey flavor without much sugar. Count me in!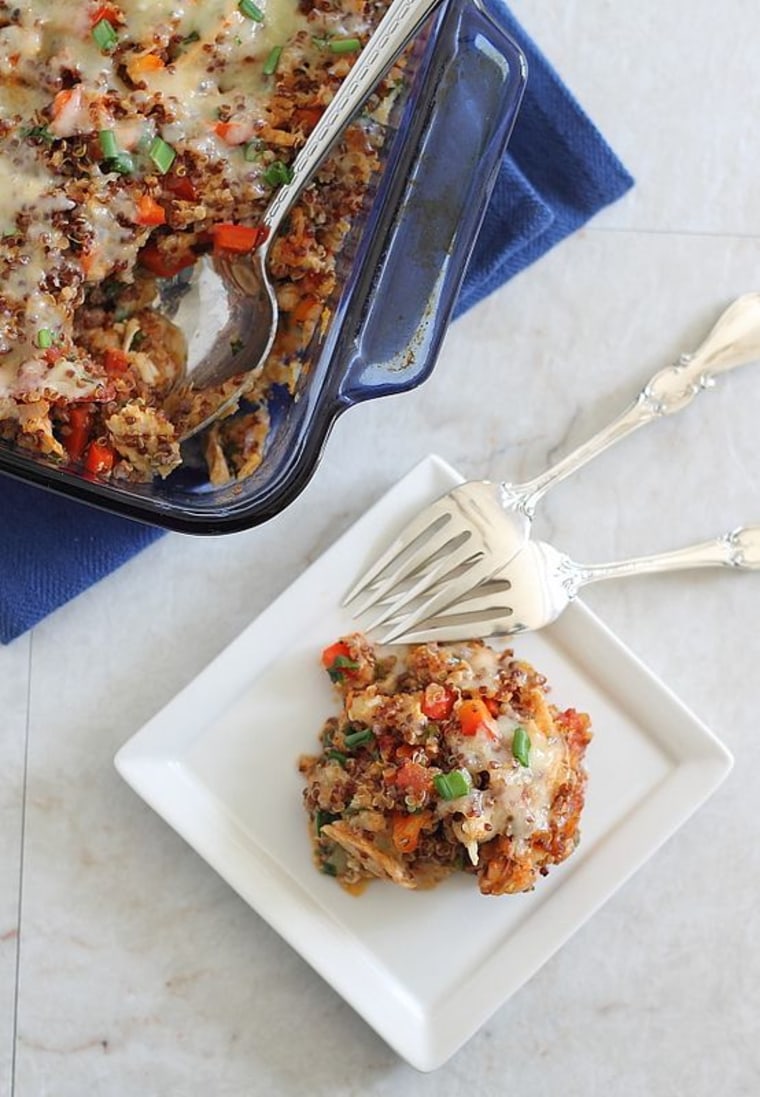 Quinoa contains nearly twice as much fiber as brown rice so I turn to it often to up my fiber intake. Plus, garlic is a special recipe staple: It's a source of fructans, a type of prebiotic fiber that has been shown to stimulate the growth of beneficial bacteria in your gut. In addition to being high in fiber, this comforting dish is also high on flavor, which will make it a crowd-pleaser in your home.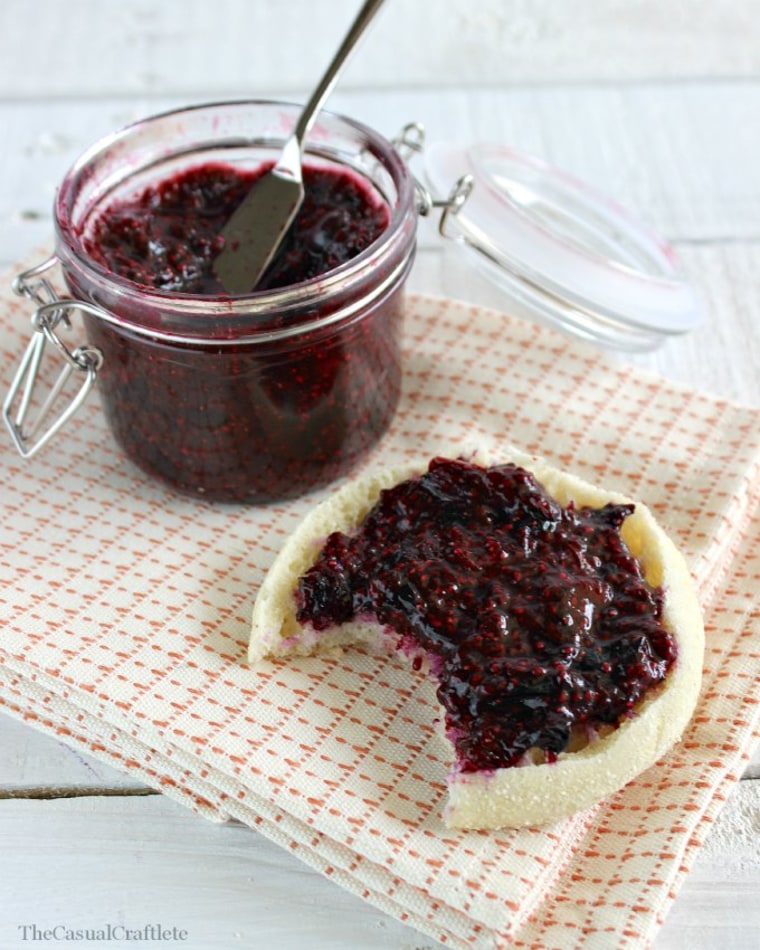 A tablespoon of store-bought blueberry preserves contains no fiber, and is typically sweetened with high fructose corn syrup. Chia seeds, which have nearly 4 g of fiber per tablespoon, create a jelly-like texture that, along with a few simple ingredients (like frozen fruit and maple syrup), creates a fresh-tasting and nutritious spread to use in place of the jarred variety. Though this version contains blueberries, you could also make it with another fruit, such as apricots or blackberries. It's a sneaky way to add fiber to toast, PB & J sandwiches or even a cheese plate.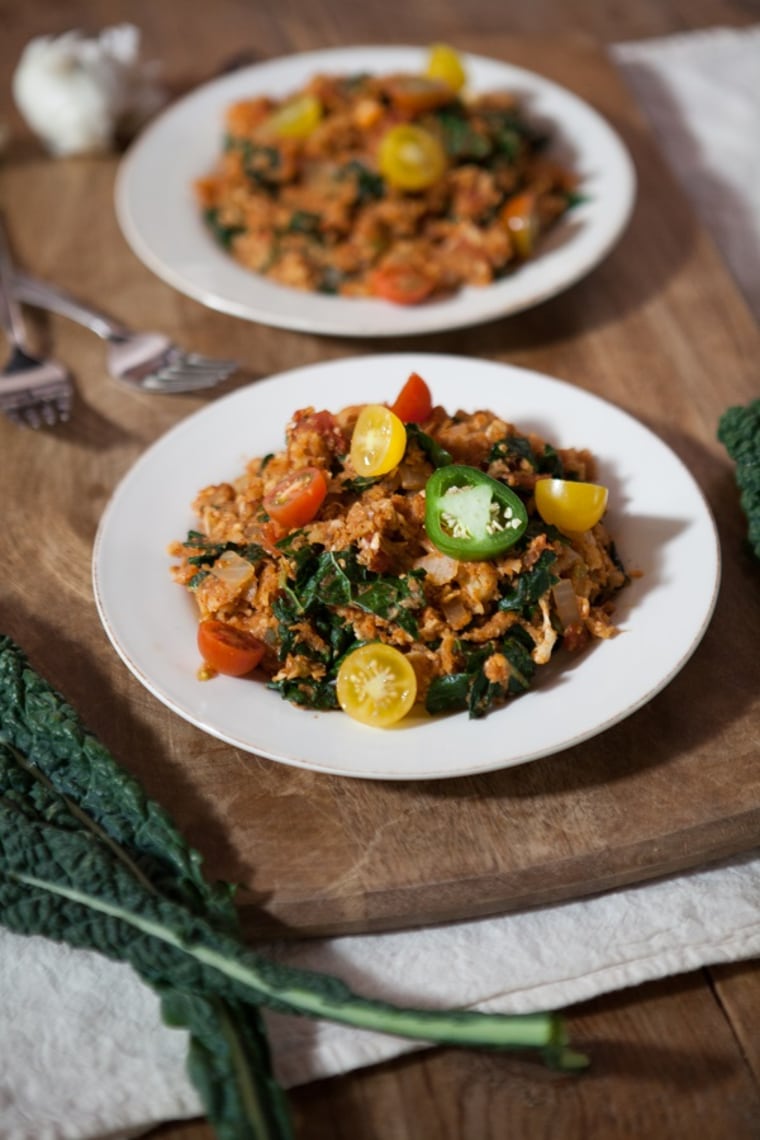 Is there anything cauliflower can't make? I've seen so many recipes for cauliflower fried rice, but I love the idea of giving riced cauliflower a Spanish twist. This recipe includes a great how-to if you'd like to grate your own cauliflower rice. If you'd prefer not to, I bet it would work with one of the frozen varieties that are widely available. Either way, it's a simple way to bring more fiber to your menu.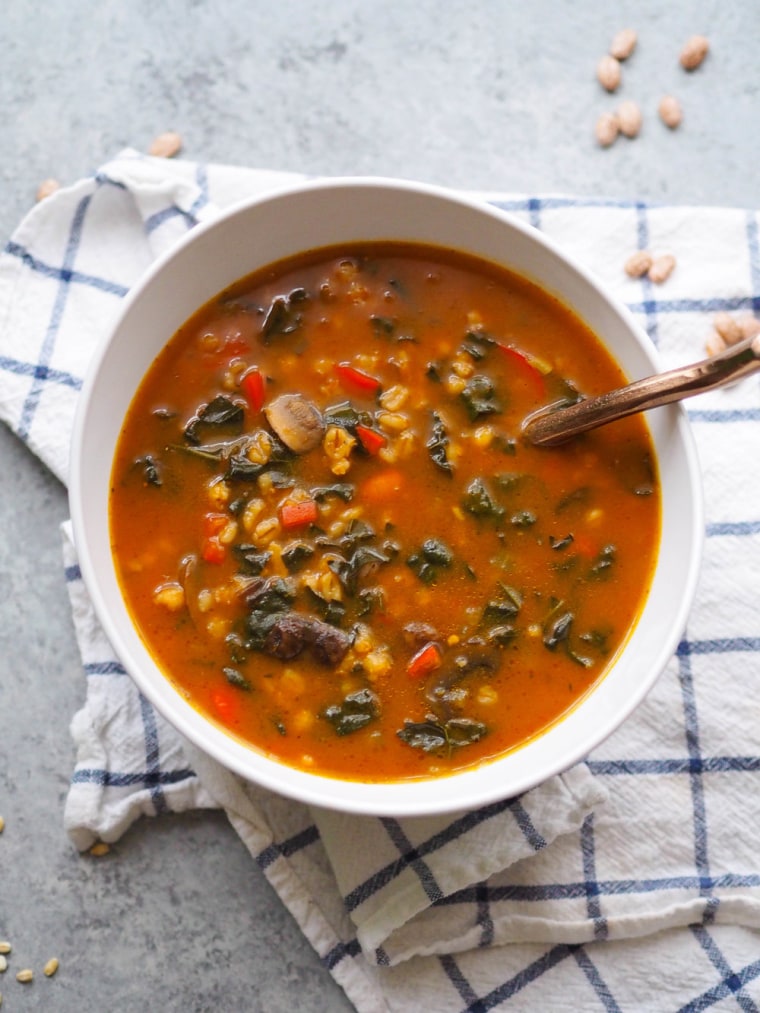 Instant Pot fans are in for a treat with this wintery soup. Barley, pinto beans and pumpkin puree are some of the fiber superstars in this recipe while mushrooms have notable prebiotic fibers. One study found that these mushroom compounds help regulate the immune system and may offer protection against tumor growth. These healthy ingredients all come together to create a satisfying and hearty soup that's rich with flavor.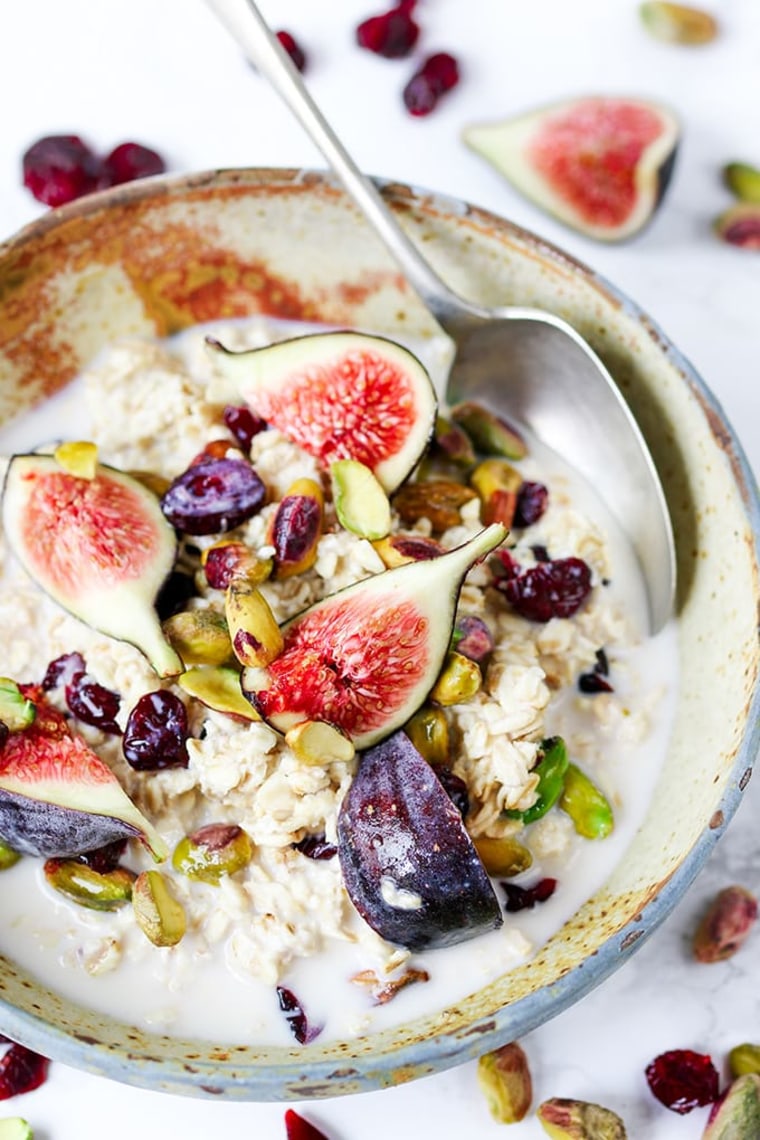 Oats are a soluble fiber powerhouse, but this recipe packs in extra fiber thanks to figs and pistachios. It's a fine way to vary the types of fiber you eat in just one dish. In fact, this combination of foods provide soluble and insoluble fiber, along with the prebiotic fiber that helps your gut flora flourish. Though the season for fresh figs ended in December, you can substitute dried figs or any in-season fruit you like.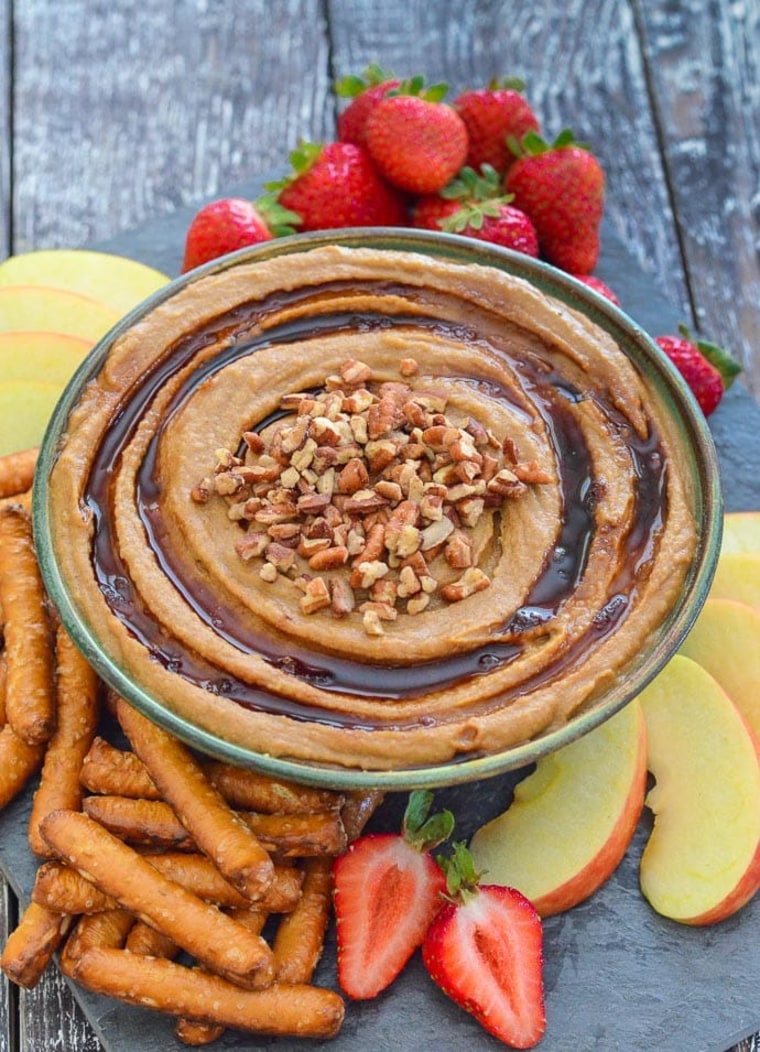 Dessert hummus is a food category I can get behind! The dip is a good source of fiber on its own, but adding dunkers like apple slices and strawberries takes this treat to the next level. By the way, you don't have to tell anyone this dip is made from a bean base. Chickpeas take on the flavor of the other ingredients so I bet no one will know.
WANT TO EAT BETTER? TRY THESE SIMPLE SWAPS:
Want more tips like these? NBC News BETTER is obsessed with finding easier, healthier and smarter ways to live. Sign up for our newsletter and follow us on Facebook, Twitter and Instagram.