Nope, you don't have to (and shouldn't!) skip meals to lose weight. And you don't have to drastically change your diet either. Instead, use these simple tips to shave off hundreds of calories from every meal of the day. You get to eat healthier breakfasts, lunches and dinners without sacrificing any flavor!
AT BREAKFAST
1. Swap: A bagel for crisp bread
Save: 200-plus calories per serving
The big benefits: "The average deli bagel can have up to 350 calories, in addition to whatever you put on top, such as cream cheese," says Abbie Gellman, MS, RD, a chef and nutritionist in New York City. On the other hand, a slice of whole-grain crisp bread boasts about a third of the calories — and fills your craving for carbs.
2. Swap: Butter for frozen fruit on French toast
Save: About 115 calories per French toast stack
The big benefits: Bye-bye butter, hello vitamin-powered frozen fruit! Instead of 1½ Tablespoons of butter, swap in ½ cup of your favorite fruit, whether it's cherries, strawberries or raspberries. Just microwave and add to your French toast stack. It'll be plenty gooey!
3. Swap: Crust for sweet potatoes in quiche
Save: About 100 calories per slice
The big benefits: Let's face it: The best part of quiche is the egg-y middle — which provides protein to help power you till your next meal or snack. So why not trade the crust? "This is a good swap because often the crust is made with white flour and butter," says Sara Haas, RDN, a culinary dietitian in Chicago. "While delicious, these are not the most nourishing ingredients." Swap in an alternative crust, such one made of sweet potatoes or even Parmesan cheese.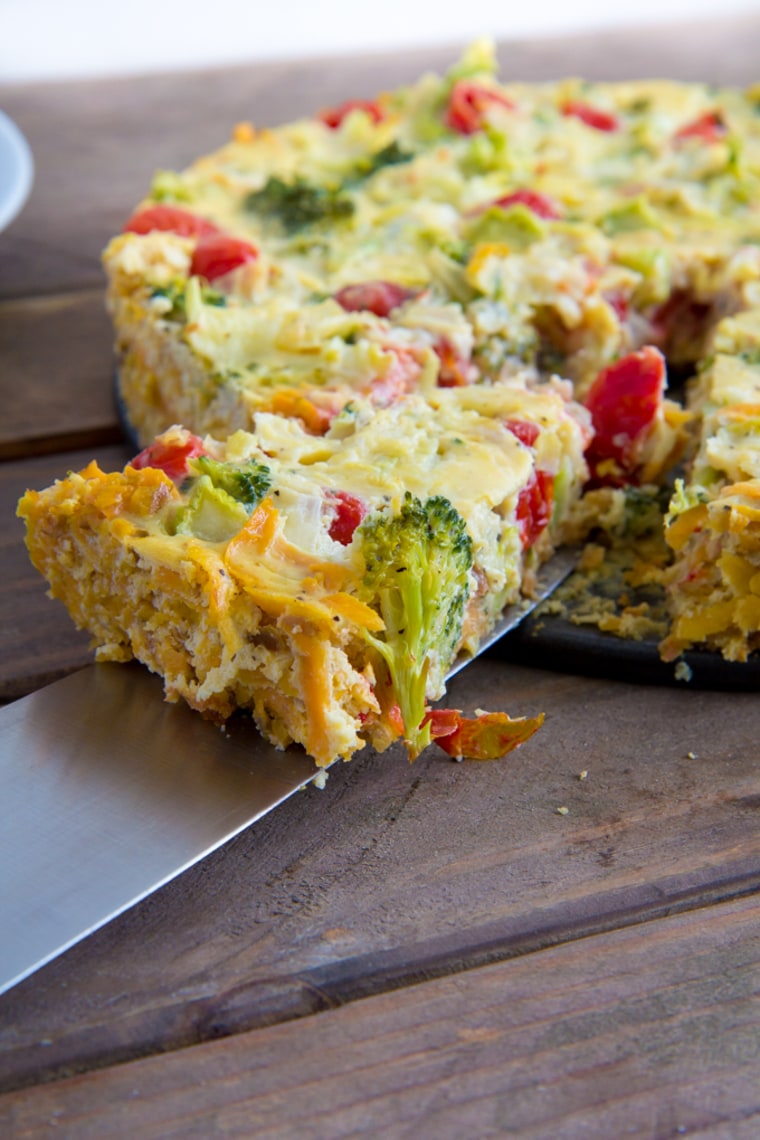 AT LUNCH
4. Swap: Hard taco shells for leafy greens
Save: Up to 130 calories per two tacos
The big benefits: When it comes to enjoying tacos, most of the satisfaction is in the crunch. So wrap your sandwich goods in romaine or butter lettuce, suggests Marisa Moore, MBA, RDN, a dietitian in Atlanta. Plus, you'll get antioxidants, vitamins and minerals from the greens.
5. Swap: Oil-based salad dressing for lemon juice
Save: 130 calories per 2 Tablespoons
The big benefits: The oil in salad dressing helps you absorb the nutrients in those salad veggies. But you'll get the same benefit from other healthy fats in your salad, such as avocado. So save calories: Drizzle your greens with lemon juice, which happens to provide vitamin C to help you better absorb the iron in your leafy greens.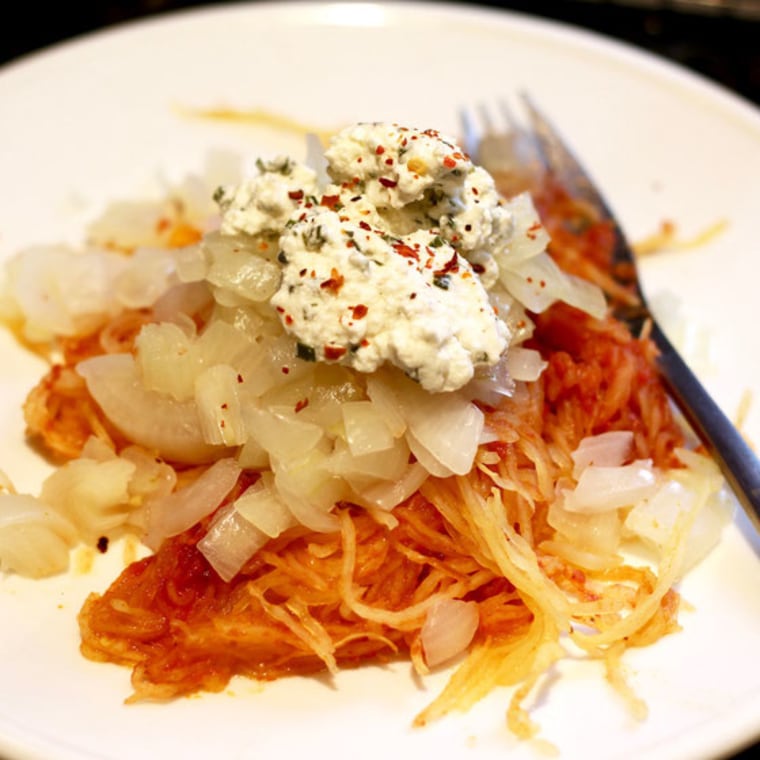 AT DINNER
6. Swap: Bacon for prosciutto as a soup or salad topper
Save: 220 calories per 3 cooked ounces
The big benefits: "Use prosciutto instead of bacon to add flavor and saltiness to a variety of dishes," suggests Gellman. "Prosciutto can be crisped up on a baking sheet and broken into small pieces as a component in soups, salads and entrees."
7. Swap: Spaghetti for spaghetti squash
Save: 150 calories per cup of pasta
The big benefits: "My favorite smart swap is to swap baked spaghetti squash for the pasta used in any traditional pasta dish," says Emily Kyle, MS, RDN, owner of Emily Kyle Nutrition in Rochester, New York. While you're at it, swap Alfredo sauce for blended cottage cheese for additional calorie savings.
8. Swap: Half the ground beef for mushrooms in chili
Save: 150-plus calories per 16-ounce bowl of chili
The big benefits: Finely chop some Crimini mushrooms, then sub those in for half the lean ground beef in your favorite chili recipe. "A bowlful of this chili looks, tastes, and satisfies just like the extra-meaty version," says Jackie Newgent, RDN, author of The With or Without Meat Cookbook.