WASHINGTON — A little over a year from now, millions of Californians will be mailed their ballots on the same day that Iowans head to their famous first-in-the-nation presidential caucuses. They could start mailing them back before New Hampshire holds its first-in-the-nation primary in 2020.
Meanwhile, Texans will likely have a chance to vote early, too — even before Nevada and South Carolina, which typically round out the earliest portion of the primary calendar.
The explosion of early voting and reshuffling of the primary calendar in 2020 could transform the Democratic presidential nominating contest, potentially diminishing the power of the traditional, tiny and homogeneous early states in favor of much larger and more diverse battlegrounds. That would be a boon to the best-known candidates with warchests sizable enough to compete in big states early.
And it would empower black and Hispanic voters in large, multiracial states like California, which was a virtual afterthought at the back of the primary calendar in 2016. Criticism has mounted for years about the primacy of New Hampshire and Iowa, which are both around 90 percent white.
"Candidates will not be able to ignore the largest, most diverse state in the nation," California Secretary of State Alex Padilla said when the state moved its primary last year.
Democrats' 2020 primary schedule is not yet finalized and states could still change their plans when their legislatures begin meeting early next year, but strategists working for leading potential presidential contenders are already gaming out plans to run a very different kind of campaign than they would have just two years ago.
The small size of Iowa and New Hampshire has historically helped level the playing field between candidates who enter the race with fame and fortune and those who jump in with little more than a glimmer of hope of catching fire through personal connections with voters, one handshake and pork chop-on-a-stick at a time.
Josh Putnam, a political scientist at the University of North Carolina-Wilmington, who has for years tracked the intricacies of the presidential primary process on his blog Frontloading HQ, said the new calendar will highlight the disparity between the "have and the have nots."
"We should expect a bifurcation between the candidates who are well-financed and well-organized and who are gaming out the early vote and those who cannot," he said.
At the same time, the early states may not have the winnowing power they once did. Candidates with the resources to campaign in the bigger, delegate-rich states of March might decide to hang on regardless of their showing in the early states of February. Many strategists expect a split decision in the first four states anyway given the unusually large number of Democrats expected to run.
Iowa helped catapult a peanut farmer from Georgia named Jimmy Carter to the White House, while New Hampshire did the same for Bill Clinton, who was little known outside his native Arkansas.
This time, however, the two biggest states in the country, California and Texas, will for the first time vote on the same day — March 3, "Super Tuesday," the earliest possible date that states can schedule their primaries without running afoul of Democratic National Committee rules.
That's exactly one month after Iowa's caucuses on Feb. 3 and three weeks past New Hampshire's primary on Feb. 11.
And since both Texas and California have a robust culture of early voting — nearly six-in-10 California Democratic voters cast a ballot by mail in the 2016 presidential primary — the contests for both delegate-rich states will start even earlier.
"You have to treat California as an early state," said one top adviser to a potential candidate.
And it's not just those two states.
The early-voting window in other large states like Illinois and Ohio is currently scheduled to open just before the New Hampshire primary, while a handful of others, including North Carolina, will start voting before South Carolina.
Of course, results from those states will still not released until after their officials Election Days, which all come after the early four states, which gives Iowa, New Hampshire, South Carolina and Nevada their power.
And many in early-voting states may wait to cast their ballot until they see what happens in Iowa and the other early states. After all, their favored candidate could drop out before their ballot could be counted.
But well-financed campaigns will take advantage of every opportunity they can get and are likely to begin organizing in California in 2019, according to people involved in early 2020 planning.
And running campaigns in many states at once, including the biggest ones in the country, is an expensive proposition.
California has 12 times the population of Iowa, while Texas' is 21 times bigger than New Hampshire. There are dozens of media markets in both states so running TV ads there is orders of magnitude more expensive than placing a campaign commercial on New Hampshire's lone major TV station.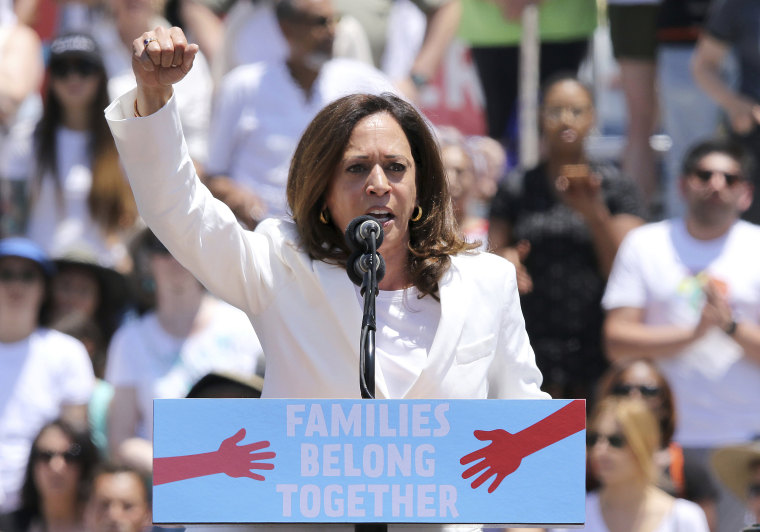 All this means that candidates who already have money and popularity will get a big head start over lesser-known contenders who are hoping to beat expectations in Iowa or New Hampshire. And it could favor candidates who hail from those states, such as potential contenders California Sen. Kamala Harris or Texas Rep. Beto O'Rourke.
The DNC has limited control over when states decide to hold their primaries, since it's mainly up to governors and state legislatures.
The DNC is still reviewing how early voting will impact the nominating calendar, but since Democrats as a matter of principle favor making voting easier, the party organization unlikely to try to crack down on early vote and it's unclear if they even could.
Certainly, Iowa and New Hampshire are not going anywhere and will remain top prizes for any White House hopeful.
But a candidate who wins big in the February early states will have little time to capitalize on those wins before the major contests of early March, while deep-pocketed candidates can afford a poor showing in the early states if they have reason to believe they'll do well in more delegate-rich states later on.
And that's by design, for some at least.