Decorating your holiday table with pumpkins is fun and festive, but cooking, peeling and puréeing fresh pumpkin so you can bake pumpkin bread or pumpkin pie? Not so much. Homemade pumpkin purée is not only time-consuming and labor-intensive, but it's all too often bland and watery. This is why canned pure pumpkin purée — not to be confused with pumpkin pie filling — is a pantry winner. In no time at all, you can open a can of smooth, flavor-packed pumpkin and whip up everything from muffins to waffles to smoothies. And if you're wondering about nutrition, there's no difference between homemade and canned, which is another reason to go for the more convenient option.
Now that you know the pros of canned pumpkin — and there really are no cons — what are you going to make? We asked some of our favorite food pros, including Giada De Laurentiis, Serena Wolf, Katie Workman, Kelly Senyei, Martha Stewart, Jessie Sheehan, Jennifer Segal and Urvashi Pitre for their favorite ways to use this pantry powerhouse. Their recipes demonstrate that pumpkin goes way beyond pie, though you should make one of those, too!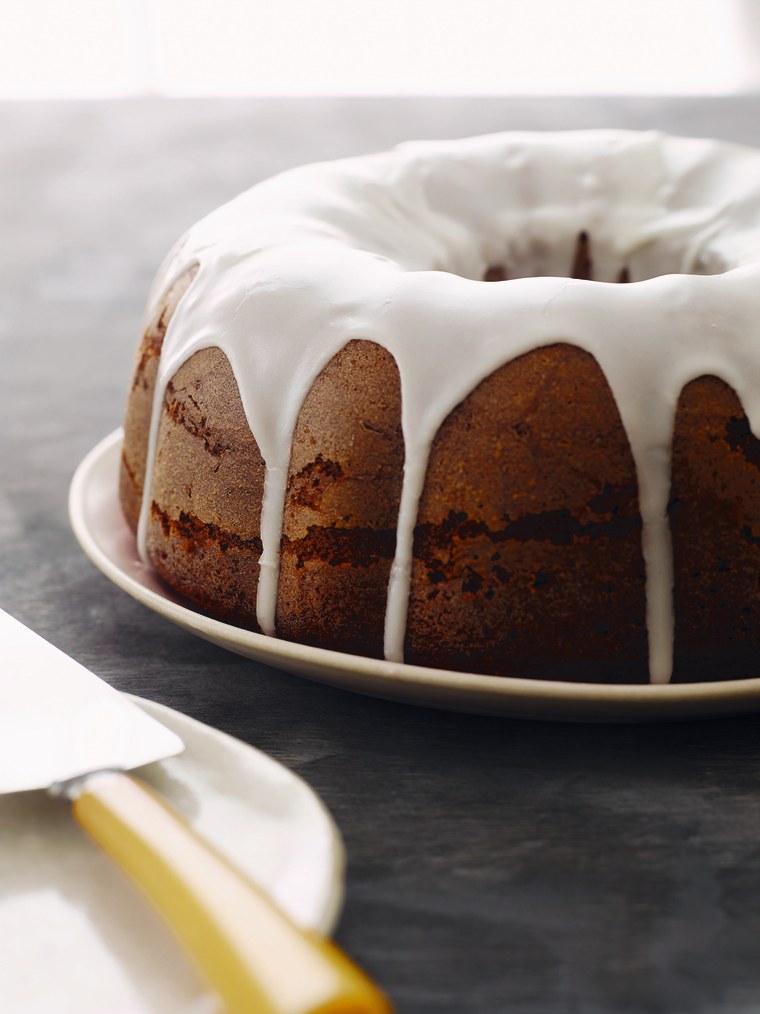 "This cake has a dense crumb and, with cinnamon, cloves and nutmeg, the wonderfully comforting flavors of fall," says "Once Upon a Chef" author Jennifer Segal. "The glaze adds another layer of flavor and looks pretty, but the best part might be how your house smells while it's in the oven!" Using canned pumpkin "is an excellent shortcut, as it eliminates the time and labor involved in roasting and puréeing fresh pumpkin," notes Segal. Plus, it's available year-round, so you can get your pumpkin fix whenever you please. "When purchasing canned pumpkin, it's really important to look closely at the label," stresses Segal. "You want to be sure it's 100% pure pumpkin." Pumpkin pie filling, which is often on the same shelf, contains spices and sugar and won't yield the same results.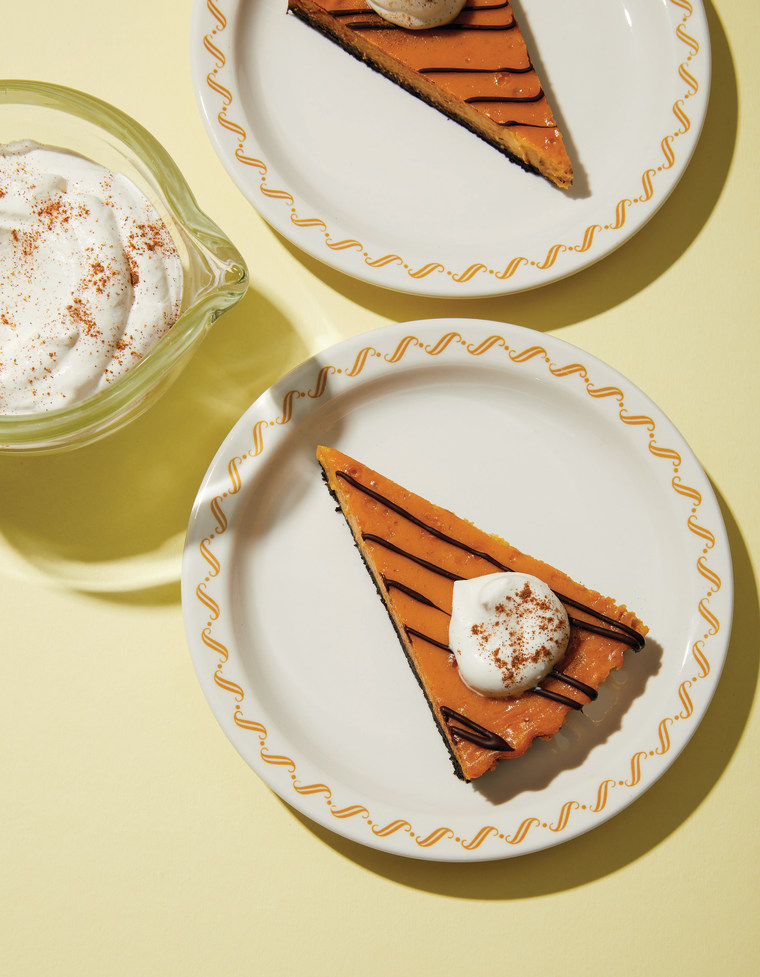 "Opposites attract, as they say, and this could not be more true when it comes to the marriage of pumpkin and chocolate," says Jessie Sheehan, author of "The Vintage Baker." While pumpkin is "earthy and sweet," chocolate is "slightly bitter and intense." Together, "their flavors complement each other in the best way." Plus, the bright orange of the pumpkin and the dark brown of the chocolate is "a gorgeous sight to behold." Even better, both the crust and the filling are "easy-peasy" to make, and this tart can be baked, chilled and kept in the fridge for a day or two, which makes it a great make-ahead dessert for holidays and special occasions.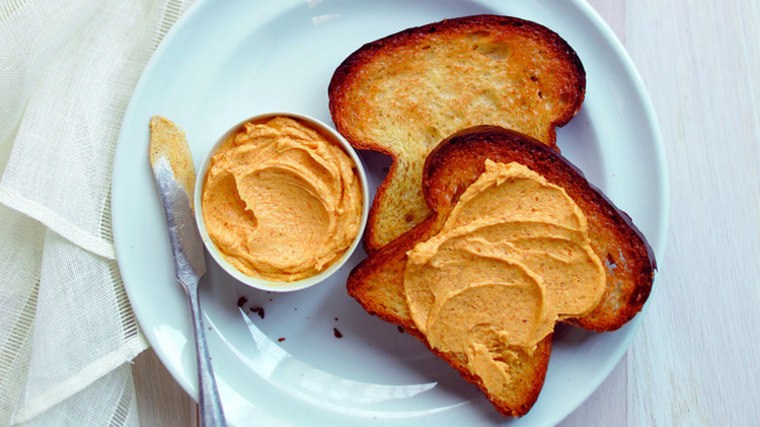 "I love cooking with pumpkin, especially in the fall," says cooking and entertaining expert Martha Stewart. "This pumpkin spread is the perfect addition to your everyday toast or weekend pancakes." And it could not be easier. Simply grab your mixer and beat canned pure pumpkin with maple syrup, pumpkin pie spice, butter and salt until pale and fluffy. It will keep in the fridge for up to two weeks, so you can indulge any time a pumpkin craving strikes.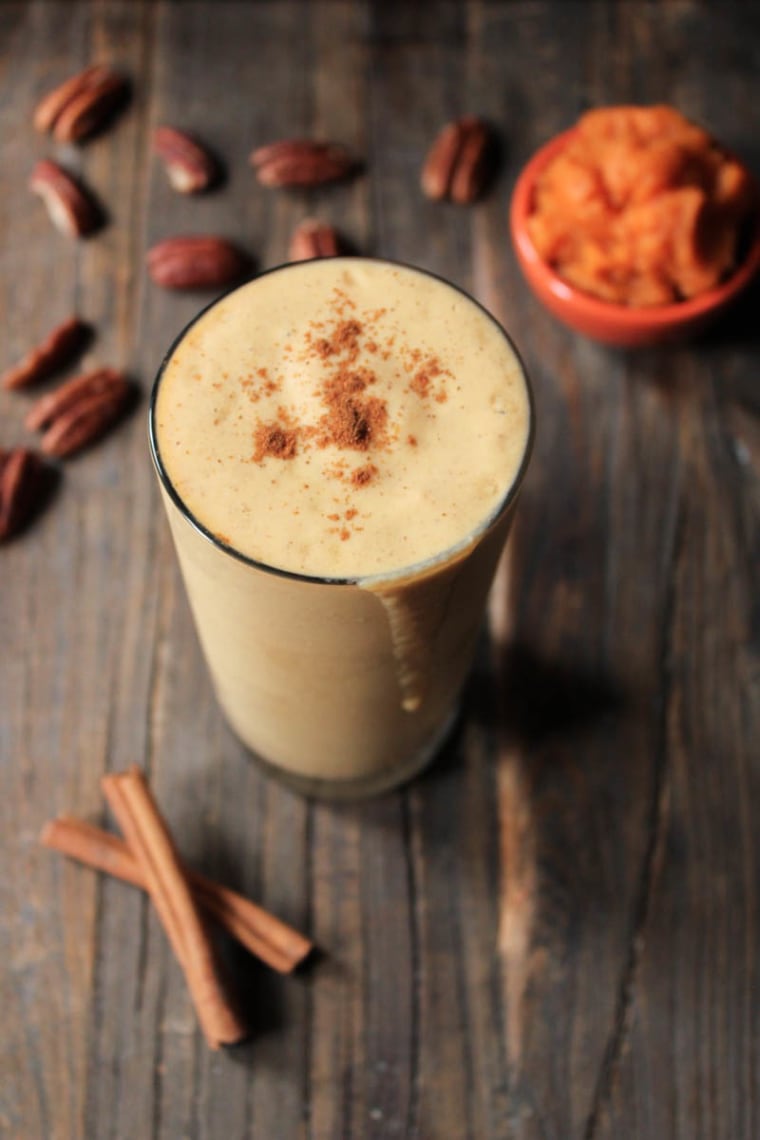 Pumpkin may not be the first ingredient you think of for smoothie making, but Serena Wolf, the blogger behind Domesticate Me and author of "The Dude Diet Dinnertime: 125 Clean(ish) Recipes for Weeknight Winners and Fancypants Dinners" is a big fan. "Canned pumpkin is great for smoothies because it's convenient, flavor-packed and loaded with nutrients," explains Wolf. "It also adds great thickness and creamy texture." Wolf's smoothie "really tastes like pumpkin pie," with all the "sweet, spicy, nutty flavors." Best of all, it keeps well in the fridge, so you can make it ahead. "Just shake it up before drinking!"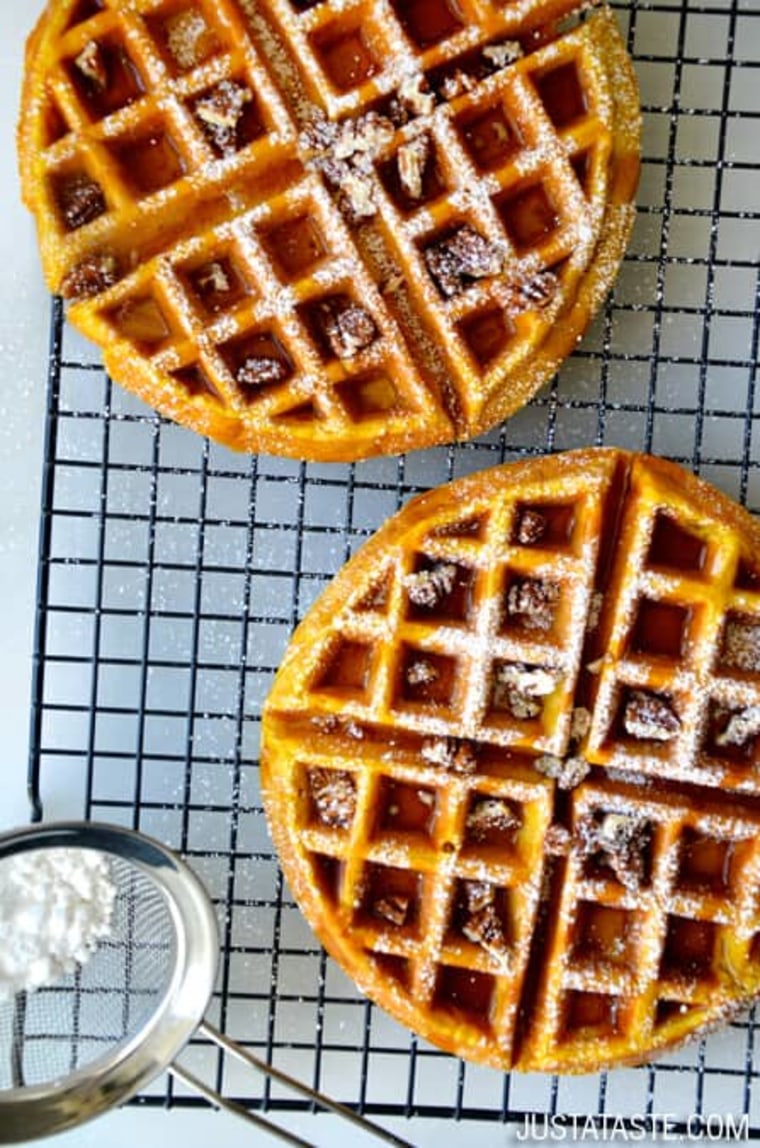 "Waffles can be relatively flavorless without the addition of mix-ins or toppings," says Just a Taste blogger Kelly Senyei. But this recipe is different. "An entire cup of pumpkin joins forces with cinnamon, cloves and ginger to deliver big on the fall flavor front," Senyei explains. "The pumpkin also lends moisture, keeping these waffles light and tender on the inside with a crispy crunch on the outside." Plus, pumpkin offers health benefits, including iron, zinc and fiber, which is why it's a year-round pantry staple for the Senyei household.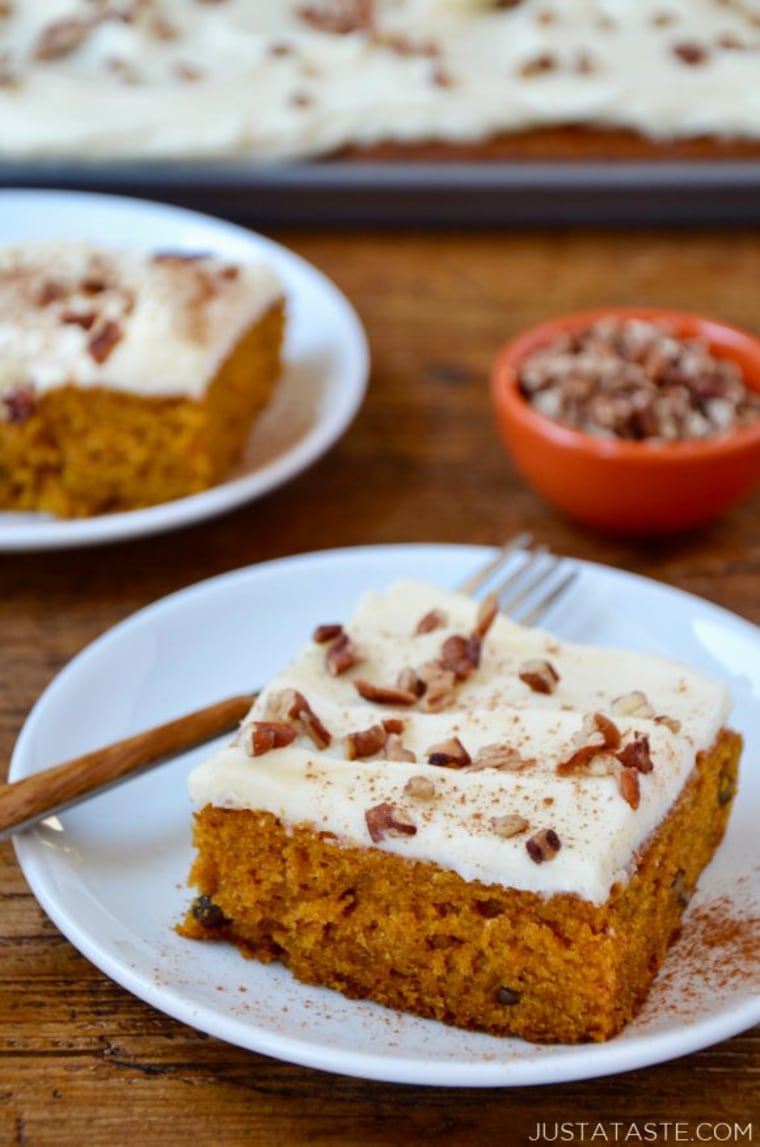 "My family has been making this recipe for the past 20 years," says Senyei of these pecan-studded, cream cheese frosting–topped pumpkin bars. "It is that good!" Pumpkin and pecans are "a dynamic pairing" that are "enhanced even more with the addition of cinnamon, ginger and cloves." Add in tangy cream cheese frosting and you can understand Senyei's loyalty to this simple but oh-so-satisfying treat.
"Canned pumpkin is amazing," says Katie Workman, the blogger behind The Mom 100 and author of "Dinner Solved: 100 Ingenious Recipes that Make the Whole Family Happy, Including You." In addition to being convenient and easy to use, it's the secret to making this quick bread "super moist and super flavorful, without the addition of any other surprising ingredients," explains Workman. Her pumpkin loaf is perfect for guests — slice it and serve at room temperature with salted butter — but if you're really smart, you'll make a double batch, so you can gift some to friends and family or freeze it for a future treat.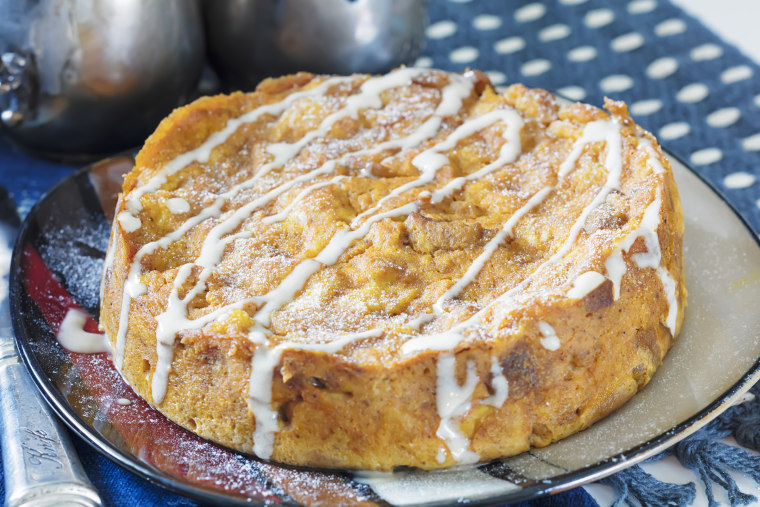 If you love pumpkin spice–flavored anything, add this bread pudding to your list. A magical mashup of a pumpkin spice latte, pumpkin pie and bread pudding, it was created by Urvashi Pitre, the blogger behind Two Sleevers and the author of "Air Fryer Revolution: 100 Crispy, Healthy, Fast & Fresh Recipes". The recipe can be made in the oven, instant pot or air fryer, so you have lots of options, but "no matter what you do, don't forget the delectable sauce," says Pitre. It's quick and simple to make and takes this dessert to the next level.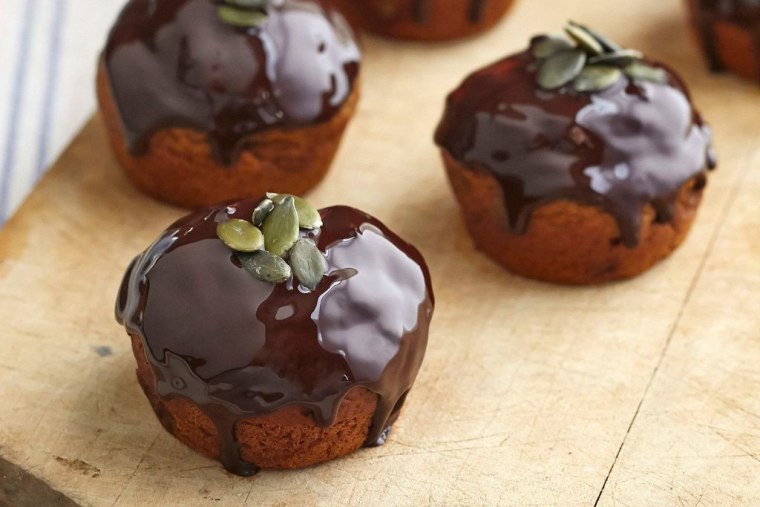 "These muffins scream fall to me!" says TV personality, cookbook author and restaurateur Giada De Laurentiis. "From the pumpkin to the candied ginger and of course a little chocolate, these are perfect to bring to any fall gathering, or simply bake a batch for a weekend breakfast with the fam." They're also made with white whole wheat flour for a hit of extra nutrition and sprinkled with pumpkin seeds for good looks and added crunch.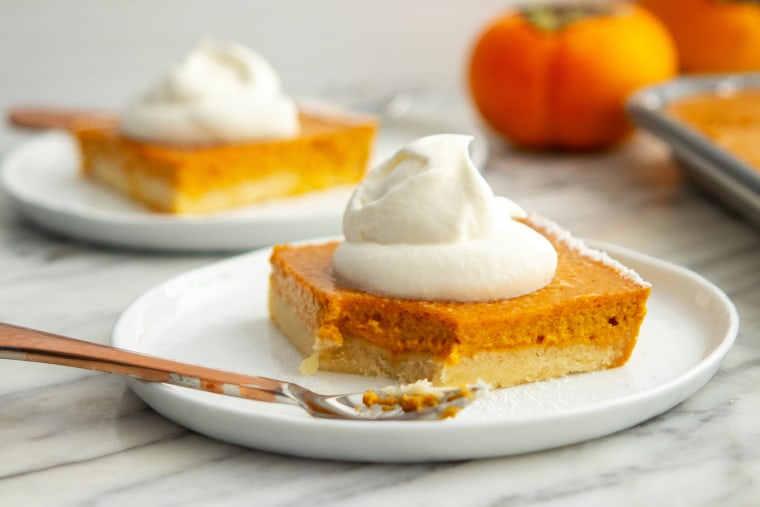 When it comes to Thanksgiving dessert or sweets for any special occasion in fall, De Laurentiis recommends this pumpkin and persimmon slab pie. It's "easier than baking an actual pie," she insists, and "goes the extra mile for feeding a crowd." De Laurentiis' crust is a riff on a classic French dough but instead of being rolled out, it's simply pushed into the pan, so it couldn't be simpler. Both the crust and the filling are made in the food processor and enriched with luscious mascarpone, which makes for a "decadent way to spread the pumpkin love."
More Thanksgiving tips and recipes
Want more tips like these? NBC News BETTER is obsessed with finding easier, healthier and smarter ways to live. Sign up for our newsletter and follow us on Facebook, Twitter and Instagram.