In college I was a beer drinker, reaching for inexpensive Rolling Rocks. More recently, I've discovered the small-production wines from vineyards near my home in Pennsylvania's Lehigh Valley. But last October when I visited the Jameson Distillery in Dublin, I tried a Tamarind Sour, and fell in love with cocktails.
Since then, I've been squeezing fresh lemons for juice, making my own honey syrup, and tackling classics like the Whiskey Sour and the Old Fashioned. And I've discovered that it's easy enough to craft a cocktail or two with my husband on a weekend. But add just a couple more people, and all that measuring, mixing and shaking can get to be a lot of work.
The solution? Batch cocktails. Maggie Hoffman's book, "Batch Cocktails: Make-Ahead Pitcher Drinks for Every Occasion" features 65 eight-to-10 serving cocktail recipes — including seven nonalcoholic versions — that can be prepared mostly in advance.
"When you're inviting people over and gathering together for a meal, barbecue or picnic, what you really want to do is spend time with friends and family," Hoffman says. "If you're muddling, putting drinks in a cocktail shaker, shaking and straining, you're missing out on the hanging-out-with-people part."
Ready to give it a go? Here are four of Hoffman's top choices for warm-weather entertaining.
Grab a big thermos and take the celery-based Infinity Pool along on hot summer days, Hoffman says. "It's almost like a celery margarita. The mezcal is so earthy and smoky, and the celery juice and lemon juice are so refreshing. It's perfect for summer," she says.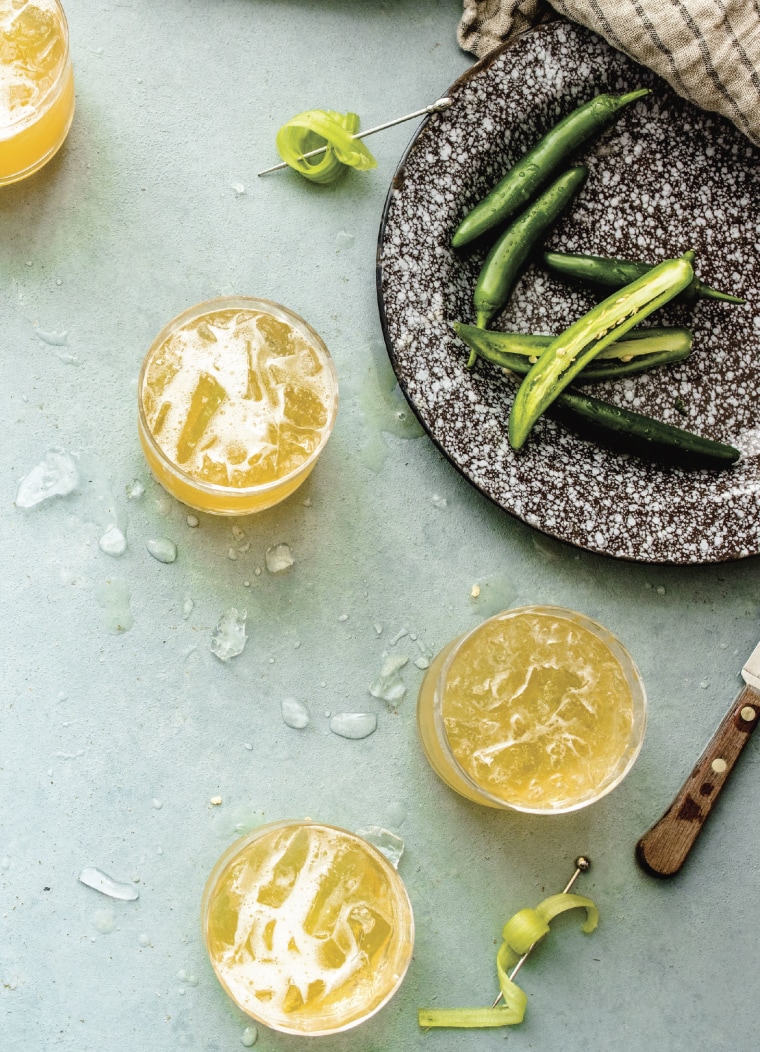 Hoffman pairs America's pastime with Riled and Wrangled, a spicy shandy that has little in common with the beer-and-lemonade variety. You can make this batch cocktail with kolsh or pilsner, which gives you the option to serve up a cooler full of bottles or cans on the side for your beer-purist guests.
For a backyard brunch or engagement party, Hoffman recommends Birds Again. "It's lovely — light in alcohol and super quick to make. The fresh basil gives it a bright spring flavor that is a real favorite. It's definitely good for daytime," Hoffman says. Up your entertaining game by adding the optional edible rosebuds or rose petals.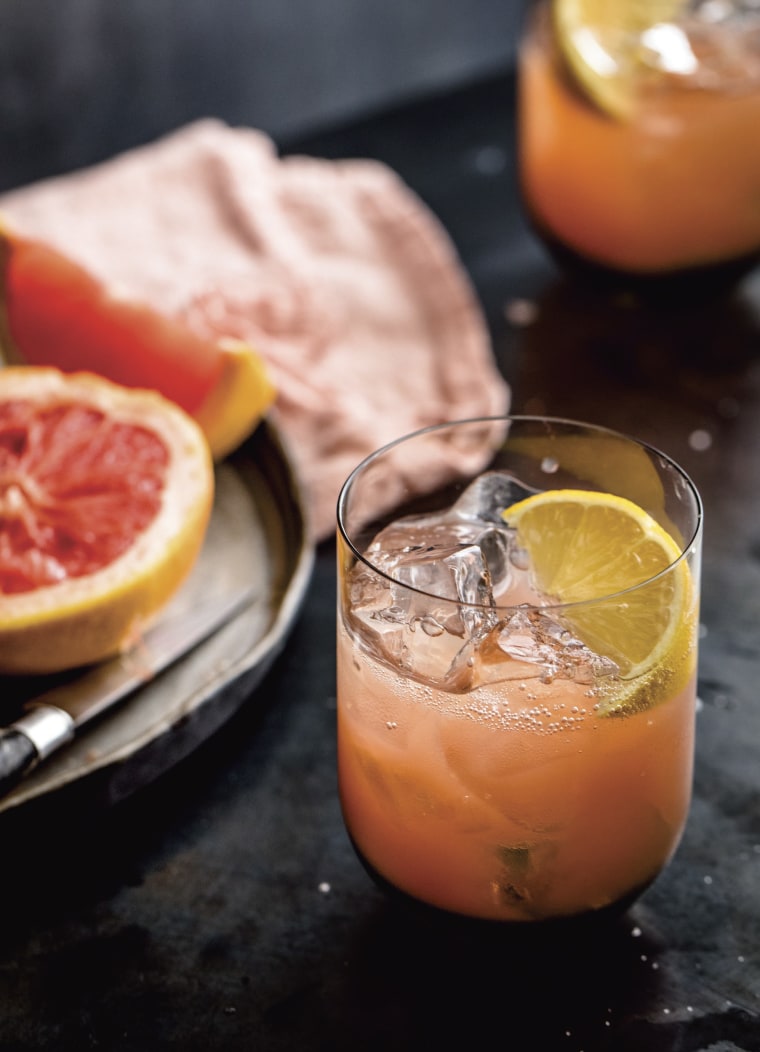 Hoffman suggests serving at least one non-alcoholic cocktail when you entertain. "Everybody deserves something special," Hoffman says. Her go-to choice? The grapefruit-and-honey-based Blaylock. "It sounds simple but it's magically complex tasting. It's somehow rich, really good, and so easy to make," she says.
TIPS FOR A WINNING COCKTAIL ANYTIME
Hoffman's recipes will step you through the prep and serving, and she also offers these tips if you're new to batch cocktails:
Measure your container before you start batching. You don't want to run out of room and discover you still need to add an ounce of lime juice and ice.
The first time you use a punch bowl fill it with water to test for cracks, especially if you found it at a flea market or yard sale. "I've been at a party where there's been a crack, and it's all over the table," Hoffman says.
Choose quality ingredients. Punches get a bad rap, but that partly comes from people making compromises when they make big batches. Hoffman points out that you can find fresh juice at juice bars and many grocery stores if you don't have the time to make your own.
Chill your ingredients ahead of time. Most spirits can go in the freezer, and vermouth and syrups can go in the fridge.
Prep most of your ingredients up to a week in advance, but hold off until an hour or two before your event for citrus and watermelon juices since their flavors can deteriorate.
Set out all of your ingredients, and check them off your recipe or move them to another part of your counter as you add them. That way if you get interrupted or distracted, you'll know what you've already included.
When you're adding liquids, keep your measuring cup on the counter. If you hold it over the pitcher or punch bowl and overpour you could have an extra tablespoon or more in your drink.
Taste test, and trust your taste buds. Ingredients aren't always exactly the same. Your sparkling wine might be sweeter than the one Hoffman used when creating her recipe. Some grapefruits are more sour while others are sweeter. Spice levels might need adjusting.
Bonus tip: If you're hooked on batch cocktails you can age these drinks in your fridge, like wine. "I've been opening some that are a year old and they're so good," Hoffman says. "They're soft and smooth and rich and mellow. They're ready to go and it feels luxurious." She says if you're aging cocktails more than two weeks, leave out the water and bitters and add them when you serve the drink.
MORE RECIPE IDEAS
Want more tips like these? NBC News BETTER is obsessed with finding easier, healthier and smarter ways to live. Sign up for our newsletter and follow us on Facebook, Twitter and Instagram.