#Tacotuesday may get you Instagram likes, but when you think about all the different kinds of tacos you can make, it quickly becomes clear that these handheld treats shouldn't be limited to just one day of the week. Though originally from Mexico, and traditionally consisting of a tortilla filled with some kind of meat and various sauces or toppings, tacos are now a worldwide favorite that's been interpreted in nearly endless ways.
Whether you decide to go classic or creative, when you make tacos at home, you call the shots. Prefer hard shells to soft shells or corn to flour tortillas? You decide what to use. In terms of fillings and toppings, the options are just about limitless, so you can craft your taco menu based on the tastes and textures you like best. Even better, each taco can be customized, which makes them great for entertaining or if you have picky eaters in the family — just set out your ingredients and let everyone make their own!
To kick off your taco adventure, we gathered recipes and advice from food experts, including John Becker, Martha Stewart, Serena Wolf, Kelly Senyei, Alex Snodgrass and Sara Lynn Cauchon. From steak and chicken to fish and veggies, these food pros deliver a wide range of taco experiences, including some that are more traditional and a few that are a bit more outside the taco shell.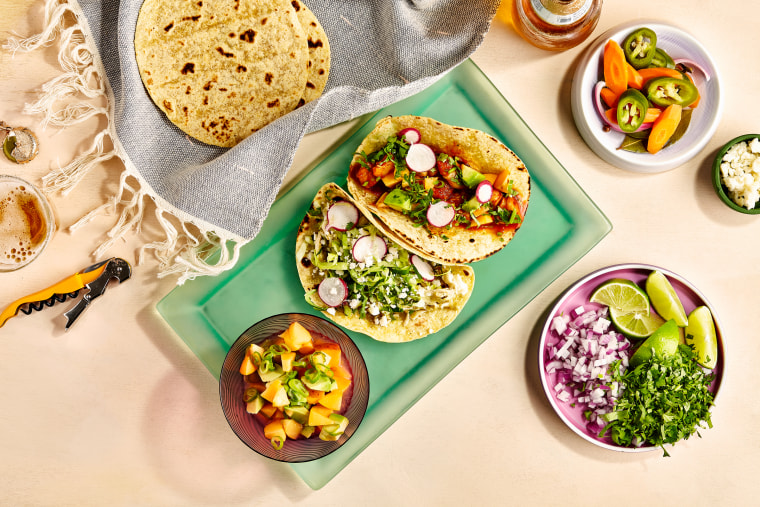 The filling for these tacos is a Pueblan stew, explains John Becker, co-editor of the revised and updated 2019 edition of "Joy of Cooking" and great-grandson of the original author, Irma Rombauer. It's "made by browning chicken and simmering it until tender in a sauce made from roasted tomatoes, onions and chipotles (smoke-dried jalapeños)" and "the result is a wonderfully seasoned mixture that can be served with beans and rice, or used as a filling in tacos, tortas and enchiladas," says Becker. For tacos, set out bowls of all your favorite taco toppings — think lettuce, onion, cilantro, cheese, sour cream and pico de gallo or salsa. And for the best taco experience, Becker recommends using two stacked tortillas per taco to stand up to that hearty chicken filling.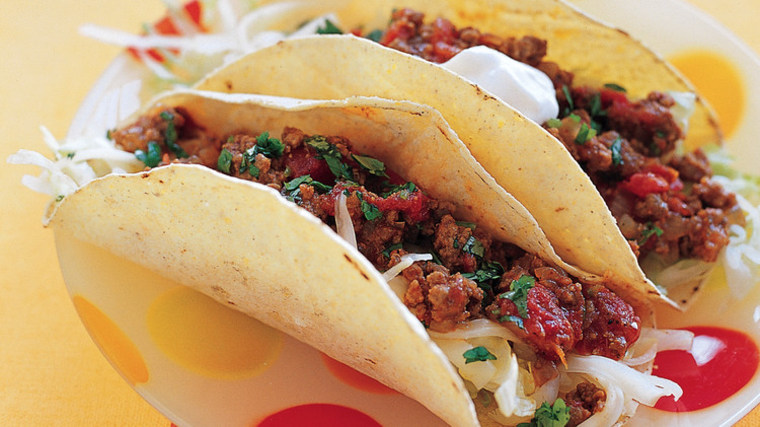 When it comes to crowd-pleasing classics, you can't go wrong with these beef tacos, which cooking and entertaining expert Martha Stewart describes as, "fun to put together and delicious to eat." Did we mention the recipe takes less than 30 minutes and uses mostly pantry staples? Indeed. You'll want to add this speedy supper to your weekly repertoire. For easy serving, Stewart recommends a mostly DIY set-up: "Fill the tortillas with lettuce and beef, then each person can add his or her favorite toppings like guacamole and pico de gallo."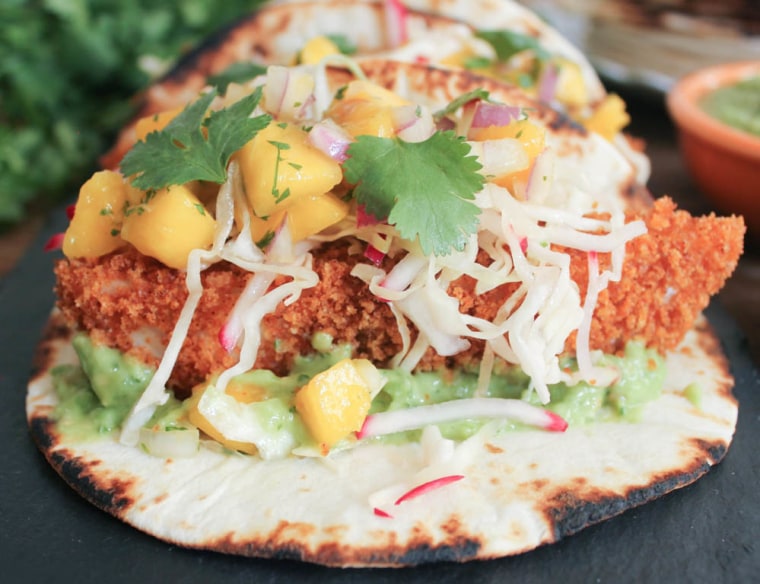 With crispy tilapia, creamy avocado and bright mango salsa wrapped in warm flour tortillas, these tacos from Domesticate Me blogger Serena Wolf deliver contrasting and complimentary tastes and textures guaranteed to excite your palate. They seem indulgent, but "remain on the healthier side thanks to the fact that they're breaded in seasoned whole-wheat panko, baked not fried and garnished with plenty of fruits and vegetables," explains Wolf, whose new cookbook, "The Dude Diet Dinnertime: 125 Clean(ish) Recipes for Weeknight Winners and Fancypants Dinners," comes out in October. "The ingredient list is long, and there are a decent amount of steps, but with a little organization these tacos are very easy to bring to life," insists Wolf. And if you're short on time, you can swap in store-bought salsa verde or pico de gallo.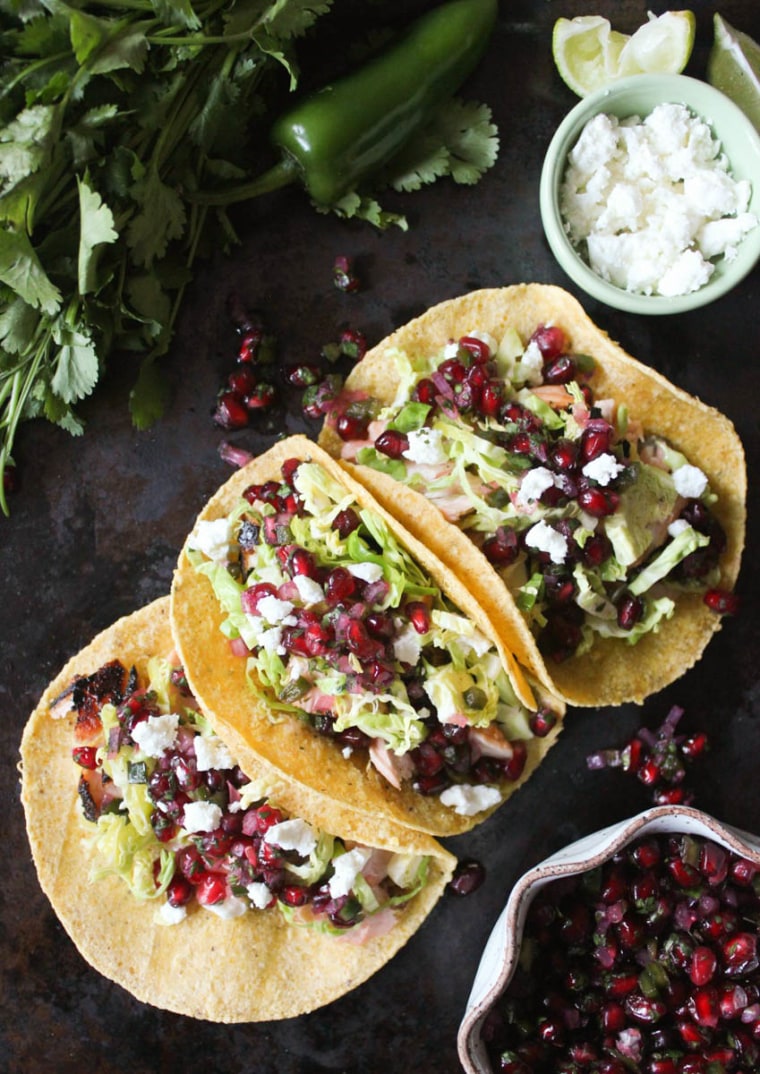 For another spin on fish tacos, Wolf turns to salmon, that easy-to-cook, even easier-to-enjoy gift from the sea. "What I love most about these tacos is that they're layered with flavor and texture and hit all the right sweet-savory-spicy notes," says Wolf. "They're satisfying feel-good food that makes fulfilling healthy eating goals a breeze." If you want to make them even lighter, swap the cheese for avocado. And if you happen to not be on team salmon, try using any firm white fish or even chicken — the pomegranate, jalapeño and red onion salsa will shine with any protein.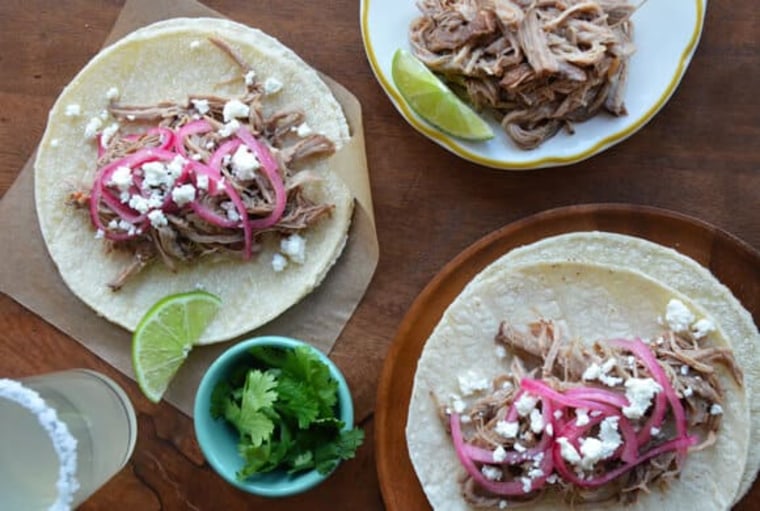 "When it comes to tacos, I prefer to take the stress and mess out of mealtime and turn to my trusty slow cooker to serve up the most mouthwatering pulled pork," says Just a Taste blogger Kelly Senyei. This is a "set it and forget it" recipe, but thanks to a blend of spices, fresh citrus juice, beer and Senyei's not-so-secret ingredient, cocoa powder, "it tastes like you've been hard at work all day." Chocolate might seem like an unconventional taco ingredient, but its subtle richness is a perfect match for pork, explains Senyei. Once the pork completes its low and slow 8-hour braise, pile it onto tortillas and top with diced avocado, sour cream, cheese and pickled red onion for a serious feast.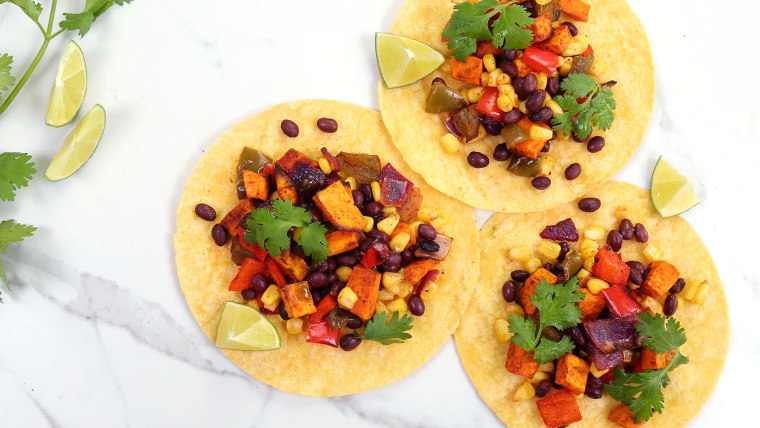 "These tacos are so satisfying, it's hard to believe they're completely vegan," says Sara Lynn Cauchon, the YouTube star known as The Domestic Geek and author of "The Domestic Geek's Meals Made Easy: A Fresh, Fuss-Free Approach to Healthy Cooking." The filling features sweet potato, bell pepper, red onion, corn and black beans, which are seasoned with chili powder and cumin then topped with cilantro and salsa verde. "This recipe is versatile and a great way to use up the veggies in your fridge," says Cauchon. "You could also add some poblano or jalapeño for a touch of heat."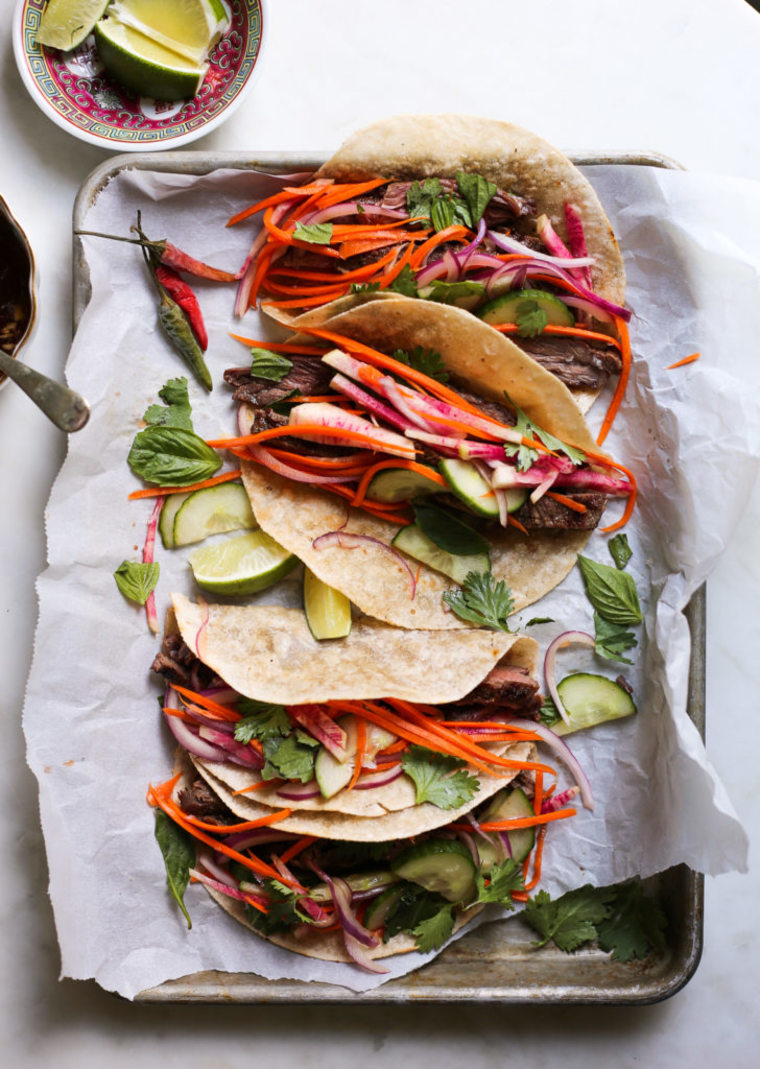 "I love a good fusion taco, and these capture all the things you love about Thai steak salad in taco form," says Alex Snodgrass, the blogger behind The Defined Dish and author of the upcoming "The Defined Dish: Whole30 Endorsed, Healthy and Wholesome Weeknight Recipes." Marinating the steak is essential. "I love the marinade, because it gives the steak a subtle touch of sweetness and helps make it more tender," explains Snodgrass. The resulting tacos are "savory, spicy and tangy all in one bite," with wonderfully contrasting textures from the steak and slaw combo.
MORE FROM BETTER
Want more tips like these? NBC News BETTER is obsessed with finding easier, healthier and smarter ways to live. Sign up for our newsletter and follow us on Facebook, Twitter and Instagram.