Does summer's steamy weather have you considering ice cream for dinner? We can't blame you. When temperatures rise and humidity peaks, turning on the oven is the last thing we want to do. But you and your family have to eat and as much as a pint of mint chocolate chip might seem like a good idea, what you really need are a few low effort, big reward meals that won't heat up the kitchen. Speedy stovetop recipes are one great option, but you should also look to your favorite countertop appliances, whether that means your slow cooker, pressure cooker, air fryer or all three. And don't forget about no-cook options that are more about assembly than actual cooking — with good ingredients and a little creativity, you can make an impressive dinner in mere minutes.
For inspiration, we asked chefs and food pros, including Giada De Laurentiis, Kelly Senyei, Elizabeth Barbone, Emeril Lagasse, Gina Homolka, Bruce Weinstein and Mark Scarbrough for their best beat-the-heat summer meals. Their recipes — think air fryer chicken Parmesan, easy pad Thai, seafood tacos and more — will help you put a satisfying supper on the table without ever breaking a sweat.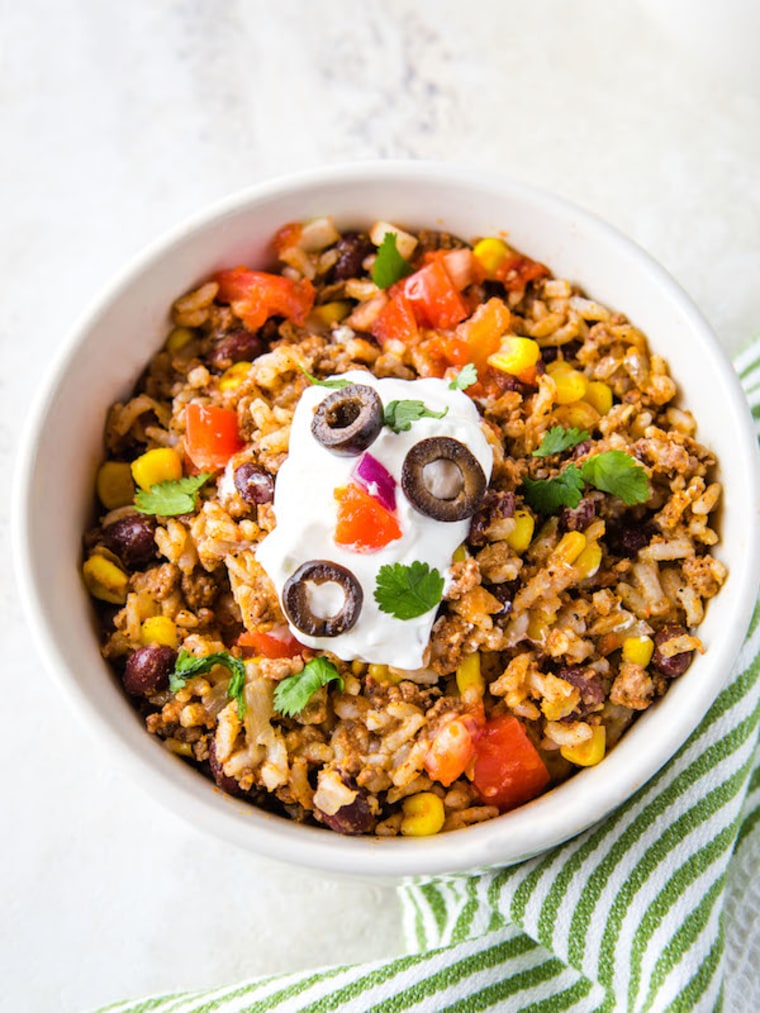 "I use my electric pressure cooker as much in the summer as I do in the winter," insists Elizabeth Barbone, a cookbook author and creator of the pressure cooker blog Cook Fast, Eat Well. "But instead of making soups and stews, I opt for 'one-dish' dinners—quick meals that pack a ton of flavor without heating up the kitchen." These Instant Pot taco bowls are a perfect example: "Simply brown ground beef in the pressure cooker then add the remaining ingredients, lock the lid in place and in less than 20 minutes, dinner is done. You can swap the beef for turkey, says Barbone, and to maximize the summery fresh flavor, serve the bowls with whatever looks good from the farmers' market.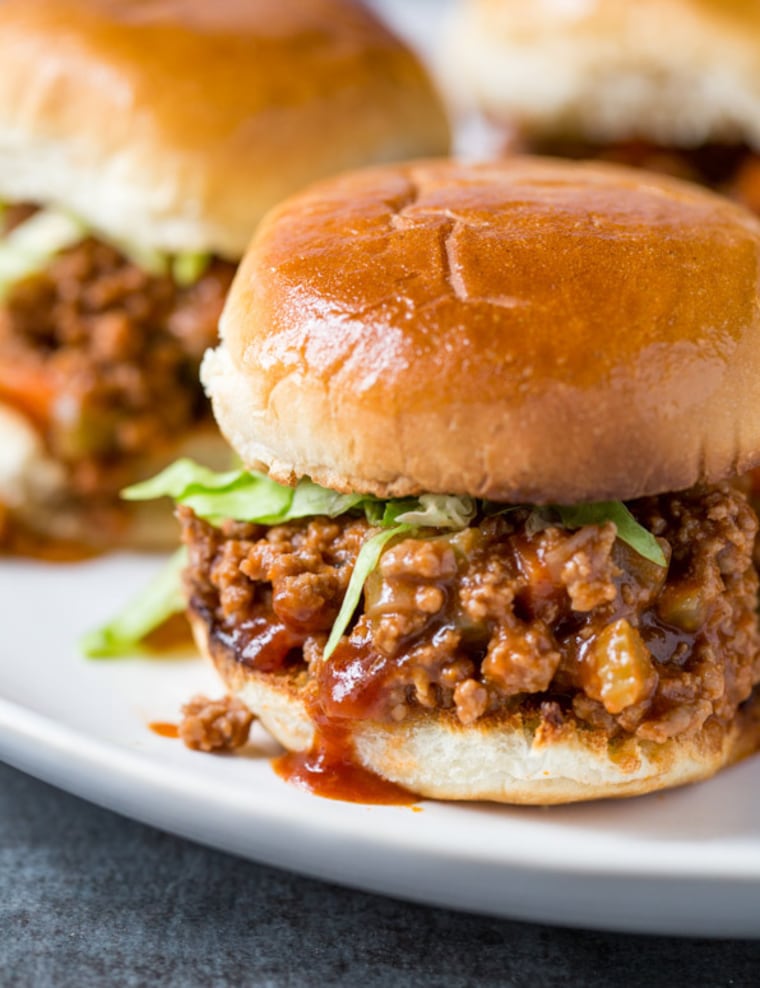 Barbone also uses her pressure cooker to whip up quick sloppy joes when she's in the mood for barbecue but doesn't have a lot of time and doesn't want to heat up the kitchen. "I know that sounds odd," admits Barbone, "but the sweet-tangy sauce of a good sloppy joe satisfies my barbecue craving until I have time to make something like ribs." The recipe takes just 20 minutes from start to finish. Serve the sloppy joe mixture on toasted, buttered hamburger buns and with a fresh green salad alongside for a quick summer supper.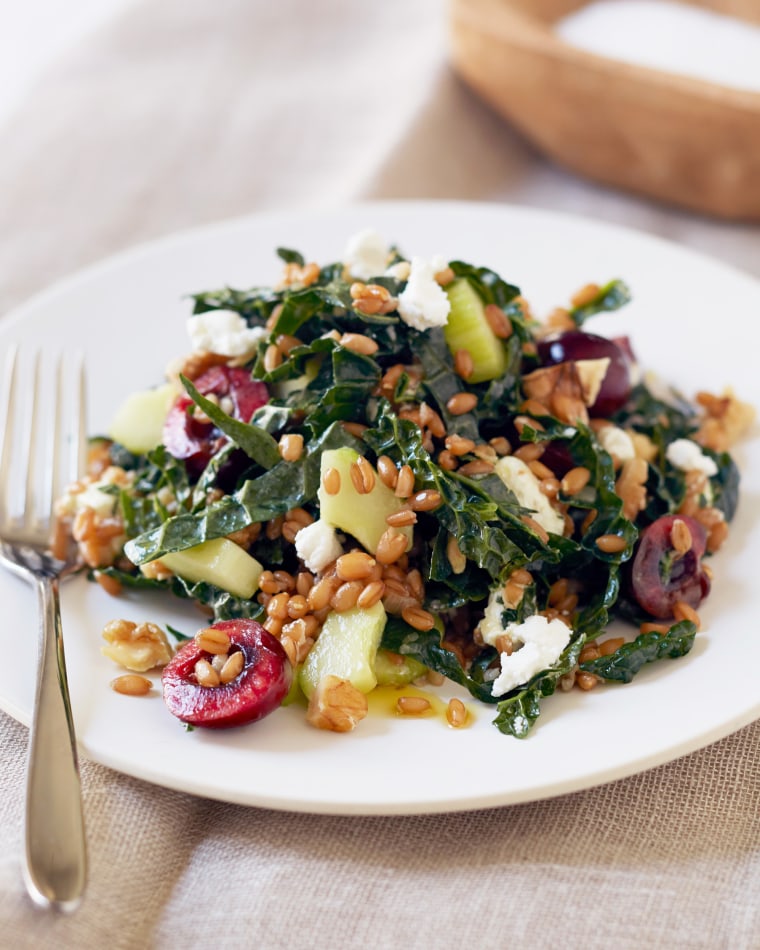 "Salads don't have to be boring and fruit is completely acceptable for dinner in summer!" insists TV personality, cookbook author and restaurateur Giada De Laurentiis. "The farro in this salad is hearty, helping to fill you up but not weigh you down." And it's a breeze to cook on the stovetop. Raw cucumbers, kale and cherries lend color and flavor, while walnuts and goat cheese add crunch and creaminess to make this meal more substantial. De Laurentiis recommends paying a visit to your local farmers' market to seek out fun varieties of cucumber to try in this salad.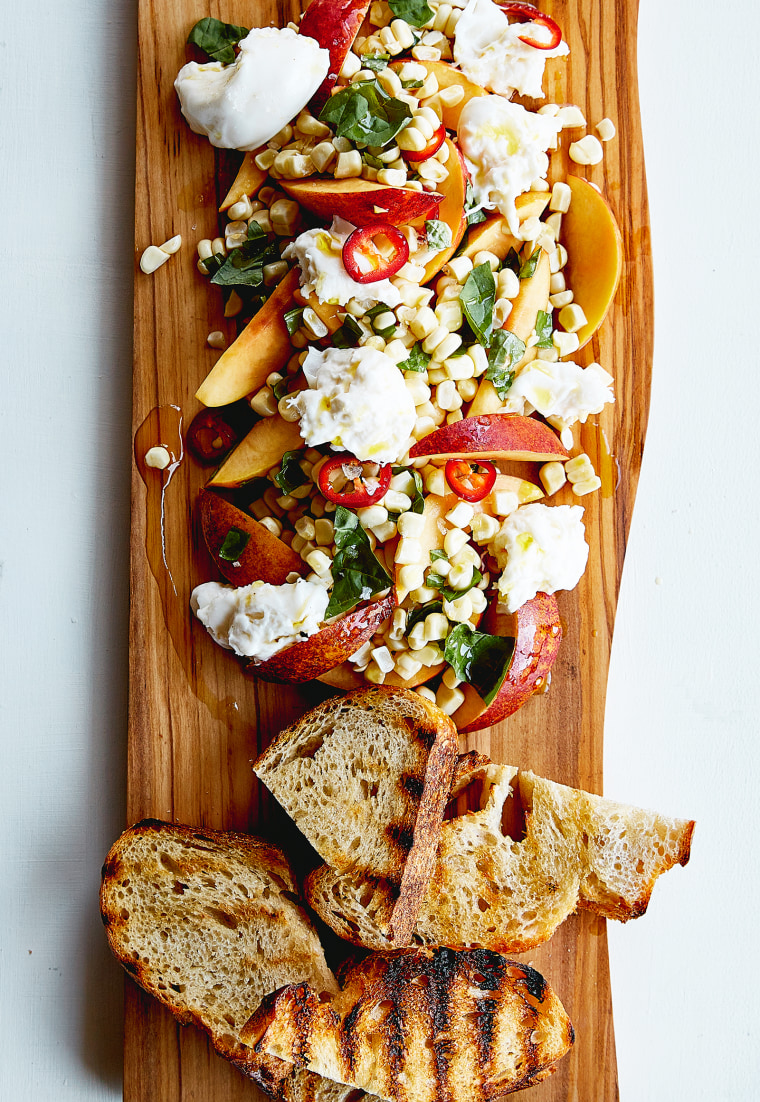 "Talk about quick and simple," says De Laurentiis of this summery combination of nectarines, corn, burrata, basil and bread. Her favorite way to serve this dish is to make it interactive. "Put out a big platter of the nectarine and corn mixture, along with some grilled bread and lettuce leaves for those going the no gluten route," says De Laurentiis. "Dinner is done in a snap!" The bread and corn can be cooked in a grill pan or outdoor grill and if you want to add a little protein to the mix, De Laurentiis recommends grilled chicken or skirt steak.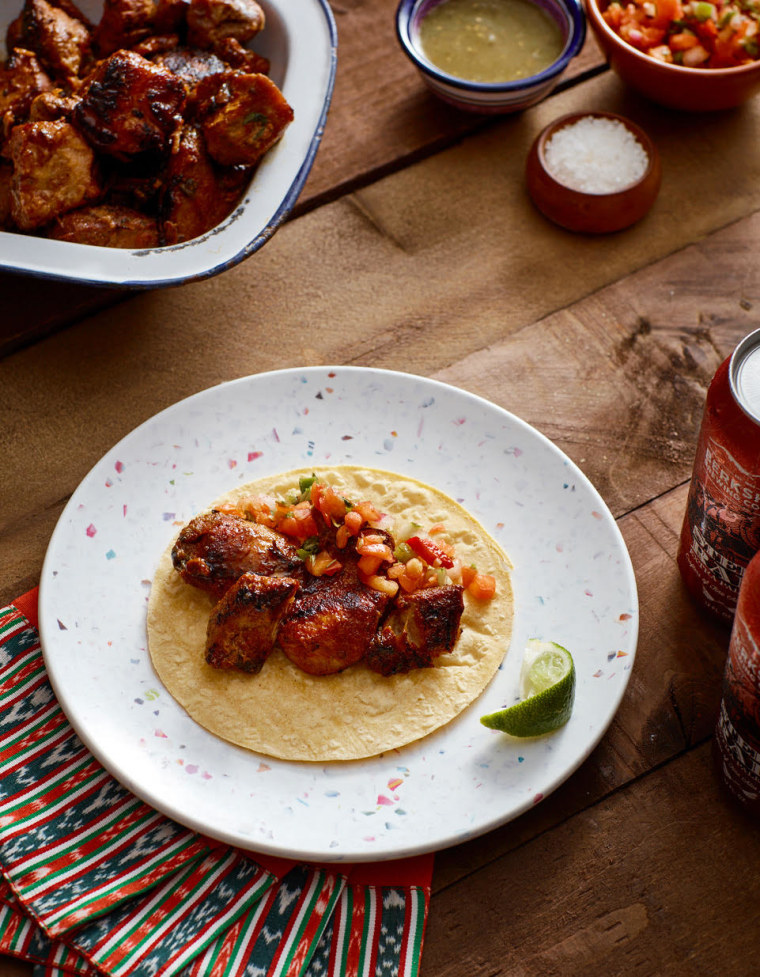 "These carnitas are done in a fraction of the time of standard carnitas, plus the Instant Pot won't heat up your kitchen," says Bruce Weinstein, co-author with Mark Scarbrough, of "The Instant Pot Bible: More than 350 Recipes and Strategies". They take about 40 minutes in the pressure cooker and then you brown the meat in a skillet, but if it's super-hot out, you can throw the cooked meat on a grill to crisp it up or just skip that step all together. "They are delicious right out of the Instant Pot," insists Weinstein. "We love the carnitas served with corn tortillas, salsa fresca and lime wedges."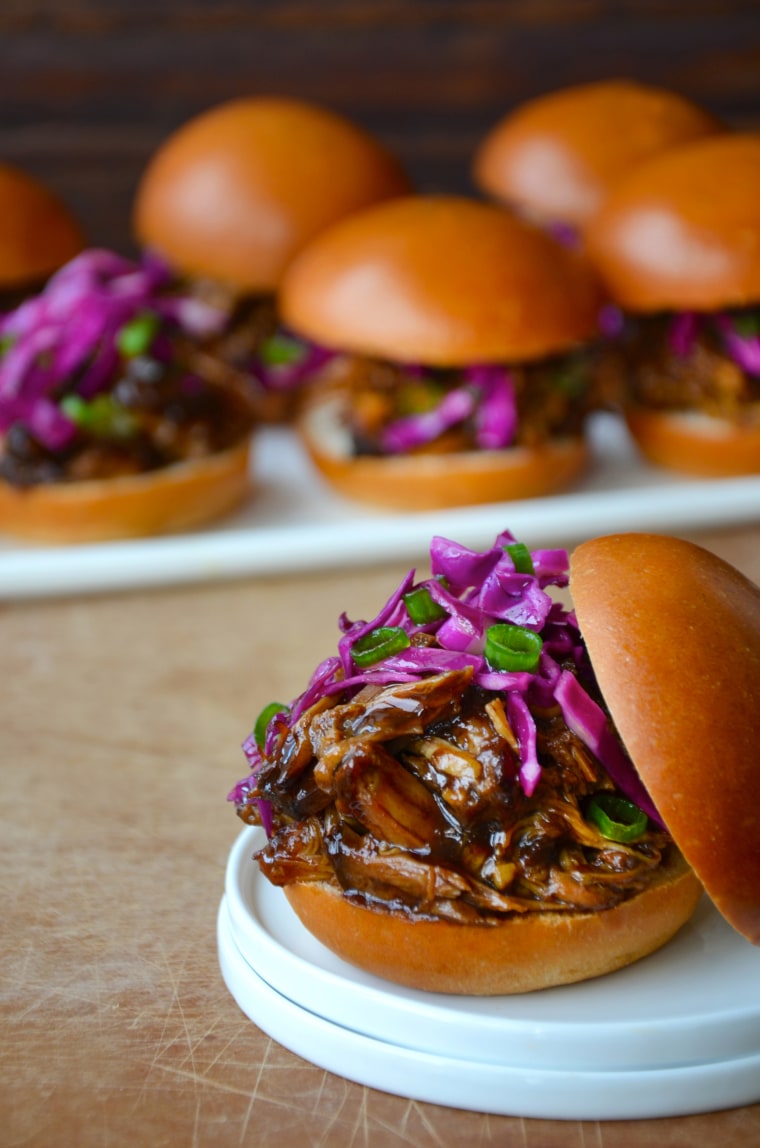 "Summer fare doesn't get much more classic than pulled pork on a soft roll," says Just a Taste blogger Kelly Senyei, who created this hot weather–friendly slow cooker version. "I've switched up the traditional sauce for a sweet and tangy iteration with a touch of Asian flare," explains Senyei. The sauce combines honey, balsamic vinegar, jam, hoisin sauce, garlic and onion and is used to cook the meat and then thickened for drizzling and dunking. "Best of all, you never have to turn on your oven."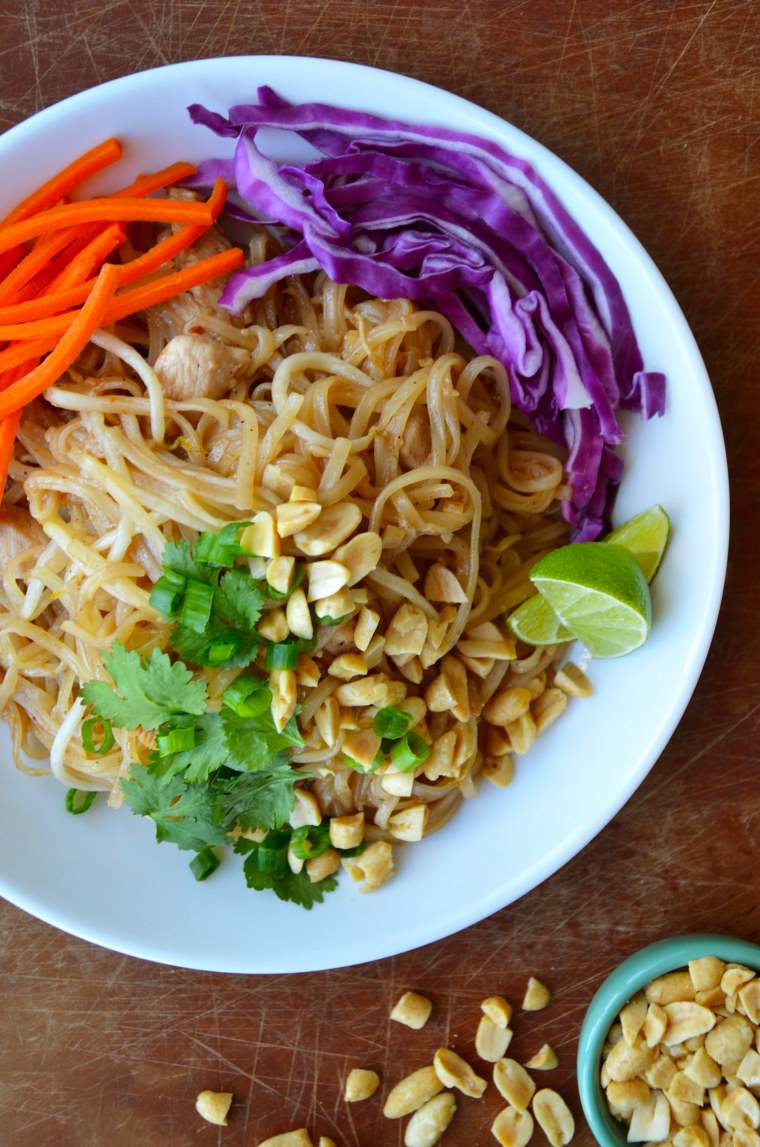 "Pad Thai may seem like an intimidating dish to recreate at home, but when it comes to cook time, this 20-minute dish is a fast and fresh dinner winner," says Senyei. Plus, because it's quickly made on the stovetop, this noodle favorite won't raise the temperature in your kitchen. "Don't let the list of ingredients deter you," warns Senyei. A majority of the items can be found in the international aisle of most supermarkets and the rest are from the produce section. "Piling on grated carrots, crunchy cabbage and plenty of fresh herbs lends a salad-like edge to this Thai classic, making it both hearty and refreshing," adds Senyei.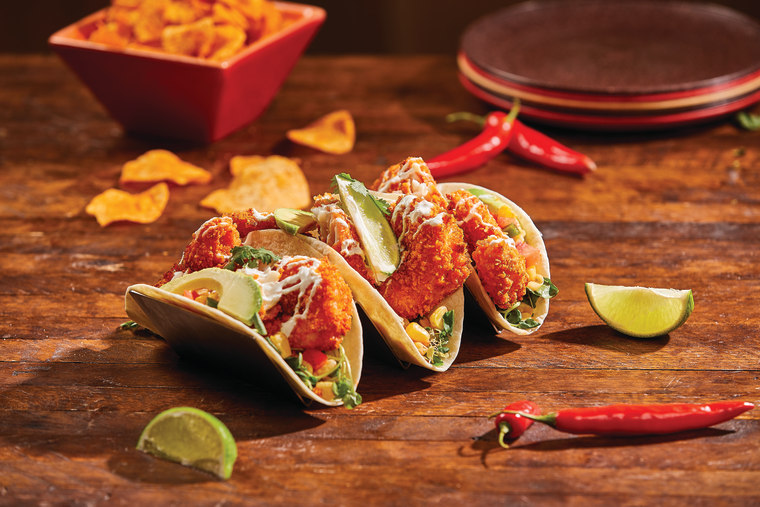 "Who doesn't love fried fish? asks chef, restaurateur, cookbook author and Emmy-winning television personality Emeril Lagasse, who uses an air-fryer to cook shrimp and flounder for his seafood tacos. "It's so easy, anyone can do it," Lagasse insists. The air fryer keeps the seafood crispy on the outside and juicy on the inside. It also uses significantly less oil, keeping this dish light and healthy. Plus, your kitchen won't smell like fried food and you'll stay cool. And Lagasse has a secret ingredient: crushed mesquite barbecue chips, which "really kick up the flavor of the fish and make the dish taste surprisingly complex."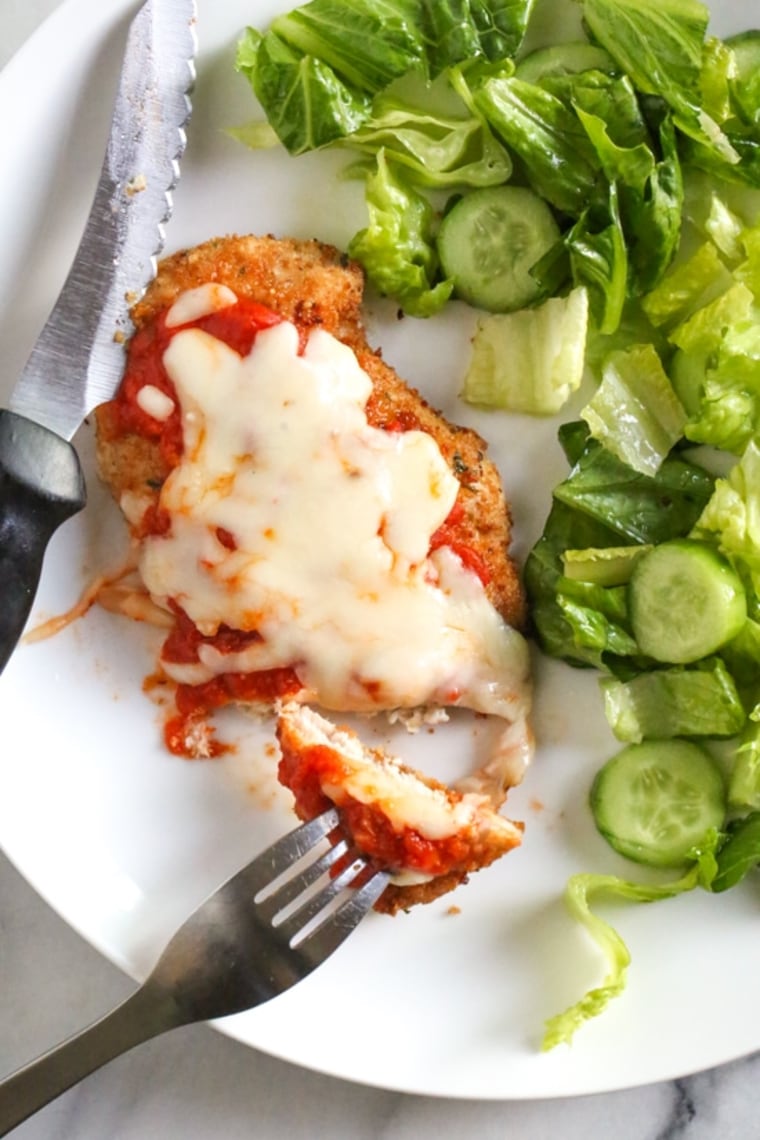 "This easy Air Fryer Chicken Parmesan comes out so juicy and delicious," says Gina Homolka, the Skinnytaste blogger and author of "The Skinnytaste Air Fryer Cookbook: The 75 Best Healthy Recipes for Your Air Fryer." Homolka brushes the chicken with a little butter to give it the rich "fried" flavor of the classic version, then adds a coating of breadcrumbs and Parmesan for the ultimate cheesy taste and crispy texture. The best part, according to Homolka, is that by using an air fryer you don't heat up the kitchen, which is a "summer win in my book!"
MORE RECIPE IDEAS
Want more tips like these? NBC News BETTER is obsessed with finding easier, healthier and smarter ways to live.Sign up for our newsletter and follow us on Facebook, Twitter and Instagram.