Takeout can be so easy — with GrubHub, DoorDash, Uber Eats, or an old-school phone call — you don't even need to swing by your favorite Mexican place to grab a bag full of your favorite tacos.
But when you add in delivery charges and tips, takeout can turn into a budget-buster. And it's easy to get tempted by the not-so-healthy choices on the menu, blowing your calorie count for the day — or the week.
With a little planning, you can make your own tacos at home — and take control of your costs and calories. These chefs show you how to do it.
GRILLED SHRIMP TACOS
Culinary personality Adam Richman of "Man vs. Food" featured this recipe for grilled shrimp tacos with honeydew Sriracha salsa in his cookbook, "Straight Up Tasty: Meals, Memories, and Mouthfuls from My Travels".
"The simple act of letting the garlic sit in the oil and having the melon sit in the Sriracha creates a massive flavor difference in the dish as a whole," he says. "It is rather simple to create, but the flavors are deceptively complex." And you can use that oil and salsa for multiple dishes, not just these tacos.
Richman says that since you can control the quality of the ingredients and the portion size in this recipe, you end up with a much healthier meal, compared to takeout. "And food is always better fresh off the grill or straight out of the oven," he says.
PULLED PORK TACOS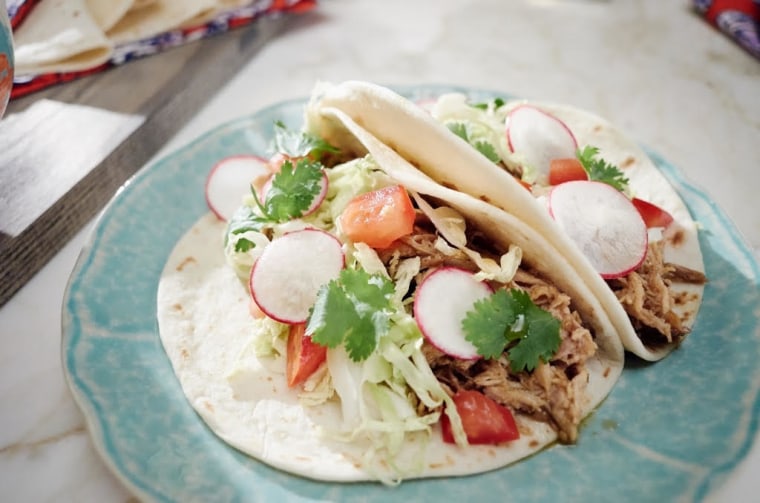 Giada De Laurentiis shares the recipe for slow cooker pulled pork tacos that she featured on her TV show, "Giada Entertains". Get your pork started in the slow cooker before you leave for work, or prep it the night before.
"By using the slow cooker, I get these mouth-watering pork tacos started in the morning, forget about it during the day, and by the time dinner rolls around I set out all the fixings and let everyone else do the rest of the work," De Laurentiis says.
No time for the slow cooker? Get that pork cooked in minutes in your Instant Pot.
VEGAN STREET TACOS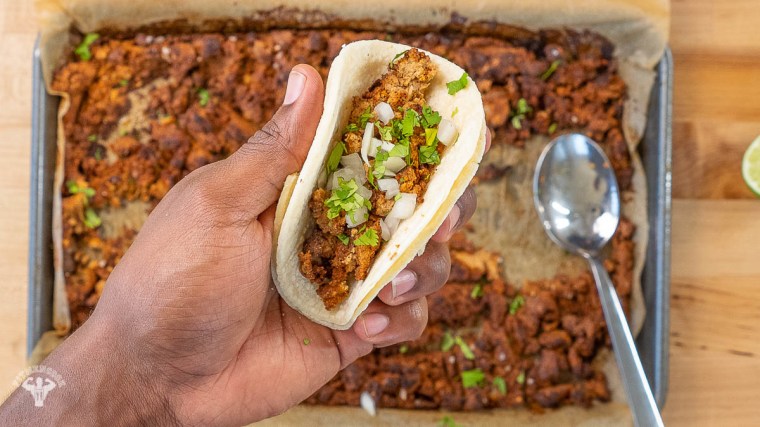 Food influencer Kevin Curry, creator of FitMenCook, recommends these Low Carb Vegan Street Tacos. "This recipe looks and tastes like meat. However, it's chock-full of healthy fats and fiber from the cauliflower and walnuts. Combined with garlic powder, chili powder and cumin, the cauliflower/walnut mixture takes on a spicy personality like none other," he says.
He raves about how easy it is to prepare these tacos. "I barely get my hands dirty with this recipe," he says. Everything except the garnish goes into a food processor, then gets baked. Once it cooks and cools a bit it's ready to top and serve.
CARNE ASADA TACOS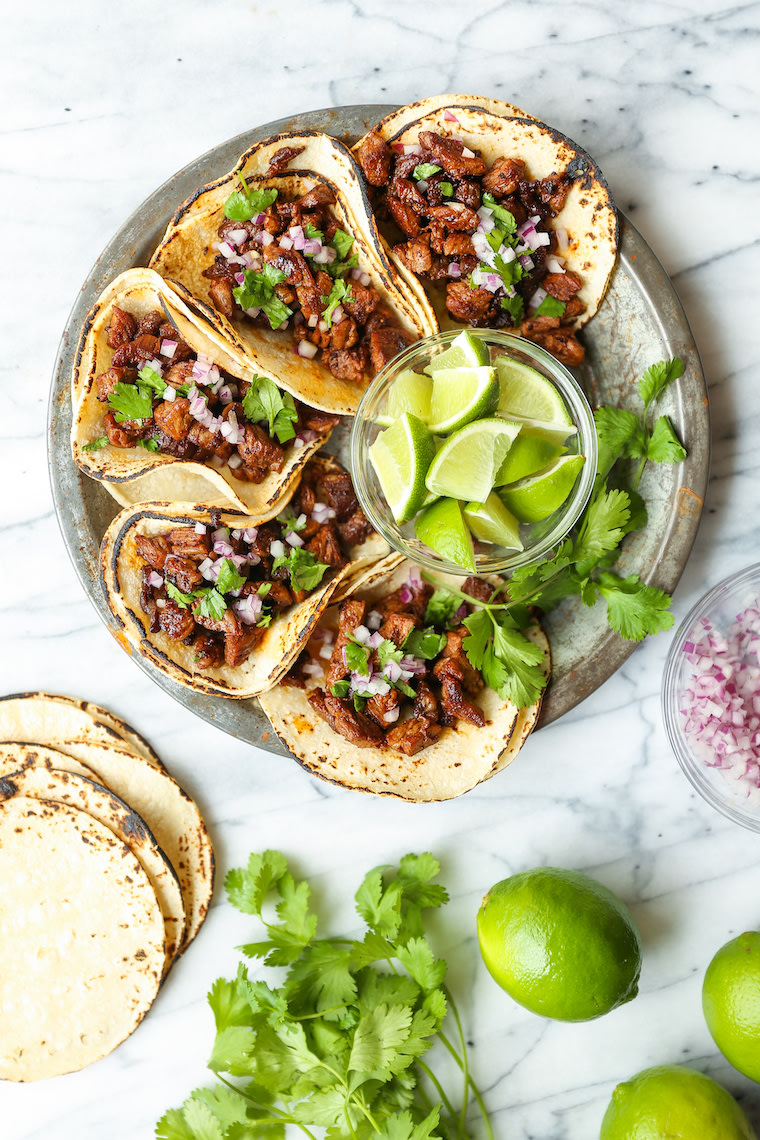 When Chungah Rhee of "Damn Delicious: Quick and Easy Meals for the Home Cook" moved from Los Angeles to Chicago, she missed the tacos she could get from a famous taco truck a block from her LA home. So she created her own version of Mexican street tacos.
"You can make these carne asada street tacos right at home," she says. "This recipe is so easy and quick. You use a simple marinade for your skirt steak and top your tacos with onion, cilantro and fresh lime juice. It's so, so good!"
ALL THAT AND A SIDE OF BEANS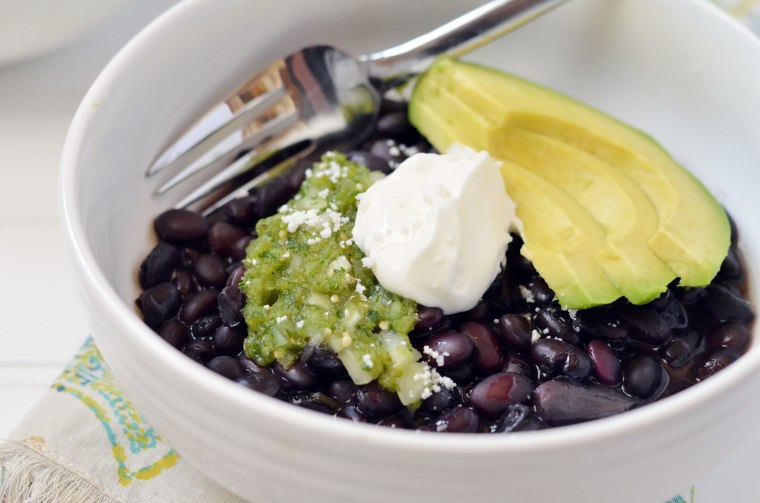 Boost the fiber, protein, and iron in your taco dinner with a side of black beans, courtesy of Andrew Zimmern, executive producer and host of Travel Channel's "Bizarre Foods". "When I was in Oaxaca I ate the simplest bean recipe that exists and it blew my mind. I've been playing around with the idea below ever since," he says.
MORE RECIPE IDEAS
Want more tips like these? NBC News BETTER is obsessed with finding easier, healthier and smarter ways to live. Sign up for our newsletter and follow us on Facebook, Twitter and Instagram.