According to the 2019 IFIC Food and Health survey, almost 40 percent of Americans say they dieted in the past year, and while a number of them are trying intermittent fasting, the ketogenic diet and other popular eating styles (like the Mediterranean Diet, which just took top spot as U.S. News & World Report's top diet for the third year in a row), clean eating was the most widely cited eating pattern people reported following.
Despite its popularity, not everyone is a fan. A widely-shared New York Times article from this past summer likened clean eating to restrictive dieting and raised concerns about attributing moral value to food and eating habits. And some people consider it elitist.
While clean eating doesn't have any official definition, I don't take it to mean these things. Wait, hear me out! If you view it as directional guidance to eat more whole foods over heavily processed ones instead of a mandate or cultural value system that casts shame and guilt, it makes a lot of sense. In general, the implication is to eat more real, whole foods, and specifically more fruits and veggies, whole grains, beans, nuts seeds, along with plant and animal proteins — and to be mindful of the quality of the foods you eat.
This type of clean eating mindset can encourage you to cut way back on overly processed snack and fast foods, and thereby reduce the amount of added sugars, red and processed meats, and refined grains that are tied to health problems over time. And it may encourage you to eat more plant foods or cook a little more —habits that can improve your overall well-being.
In order to help you sort through some of the wellness clutter, here are six ideas for moving toward cleaner eating without making yourself insane.
Be plant-centric
This doesn't mean you have to exist on kale and kale alone. (Anything can be taken too far!) It means finding ways to embrace generous portions of veggies at most eating occasions. If you don't like kale, don't force yourself to eat it! Maybe you'd like spinach or broccoli or zucchini or Brussels sprouts or cauliflower or a number of other veggies in the plant kingdom. The idea is to eat a range of them so you benefit from the spectrum of nutrients that the variety will supply.
Aside from vegetables, the plant universe includes fruits, beans, nuts, seeds, and oils and butters made from these foods. It's clear these foods are good for you and the planet.
Embrace packaged foods
Yes, you read that right! Sure, you get plenty of fresh gems in the perimeter, but there are also wholesome finds in just about every aisle in the center. It's time to stop hating on packaged foods and recognize that eating clean doesn't mean giving up convenience. It means choosing more minimally processed foods, like: canned chickpeas; canned tuna; canned tomatoes and jarred, no-added sugar tomato sauce; whole grains, like old fashioned oats, quinoa, and brown rice; and the list goes on. Even produce can come in a package: boxed or bagged salad greens; frozen fruits and veggies; and dried, unsweetened fruits are some fine examples. Don't worry that your food comes in a package or has an ingredient list; just try to choose packaged foods with more real food ingredients.
Try to limit artificial sweeteners, colors, and flavors
It just makes common sense that you're better off without ingredients, like red dye and saccharine. This isn't meant to scare you! The FDA deems these foods safe, which means they don't pose any immediate health risks. But when we observe dietary patterns of people who live the longest, healthiest lives — free from illness and memory concerns into their late life — we know they aren't eating these ingredients often.
Use caution with social media
Research presented at the European Congress on Obesity found that only one in nine highly influential bloggers were putting out credible information about nutrition and weight loss, and that many of the recipes they share do not meet typical definitions of healthy. Beyond the fact that many wellness influencers put out inaccurate info about how to eat well, you might find yourself comparing your clean eating habits (or social life or fitness routine or vacation photos) to another person's version, and this can take a toll on your emotional health.
Remember this phrase: The grass is always greener with an Instagram filter! I can't remember where I read that phrase, but it's a good reminder that Instagram is a curated, edited feed, and rare is the photo with food all mushed together or a plate with a single veggie — in other words, an accurate take at what real meals can look like.
Use social media to find recipe and meal ideas to help you eat more plant foods or find a healthier alternative to a more processed food. But if the advice starts to feel confusing or overwhelming or frightening, or it leads you down a comparison trap, find the unfollow or mute buttons, or do a social media detox.
Don't assign moral value to food
Just don't do this. You're not bad for eating brownies any more than you're good for eating salmon. Some foods promote physical and emotional health and other foods are just purely pleasurable (and eating them plays a role in emotional well-being). The idea is to strike a happy balance between the two. How do you know if you have the right balance? If your lab markers, such as blood pressure, blood sugar, cholesterol, and triglycerides, are in a healthy range and you're enjoying a full, joyful and productive life, you're doing just fine.
As human beings, we have way more important ways to direct our precious energy and attention than food guilt. If your emotional health is suffering in your pursuit of physical health, it may be helpful to seek professional treatment.
Don't overemphasize any one food or your eating habits to the detriment of other healthy habits
Remember that eating well isn't about one food or one meal — it's an overall pattern. There is no one food that will make or break your healthy eating habits.
At the same time, eating well is just one piece of the wellness puzzle. Getting some activity each day, finding healthy ways to manage stress, getting appropriate sleep, and nourishing your relationships are other important pieces. If you're overlooking these other critical elements of an overall healthy lifestyle in an effort to eat clean, you might want to re-think your strategy and pay some attention to the missing pieces.
Clean Eating Recipes
If you want to move in the direction of cleaner eating, here are some recipes that fit my definition of clean eating — using whole food ingredients and generous portions of plant foods.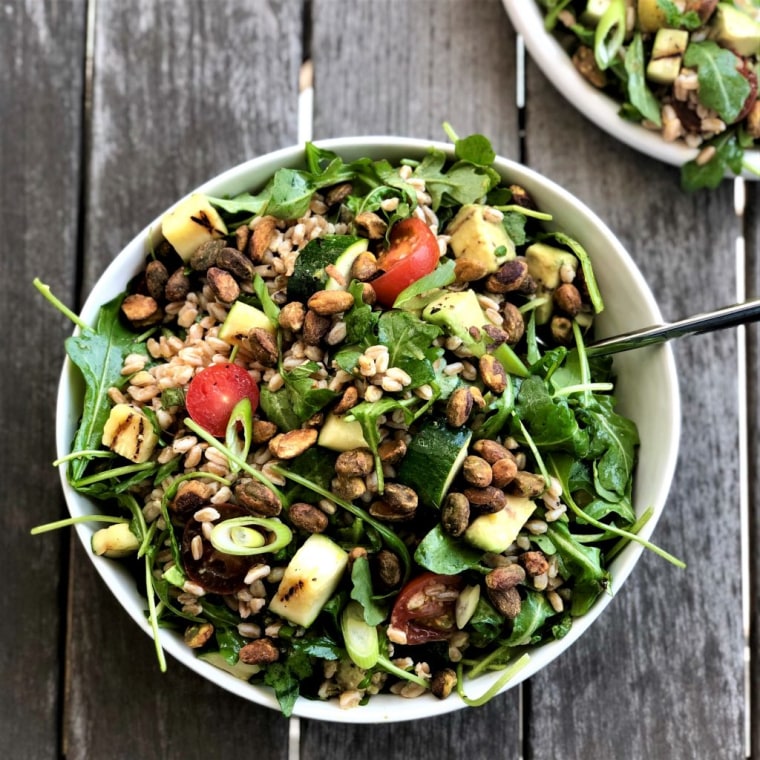 This recipe features many whole-food ingredients that promote cleaner eating. It layers farro, an ancient whole grain, with lots of seasonal veggies. Roasted pistachios add the finishing touch.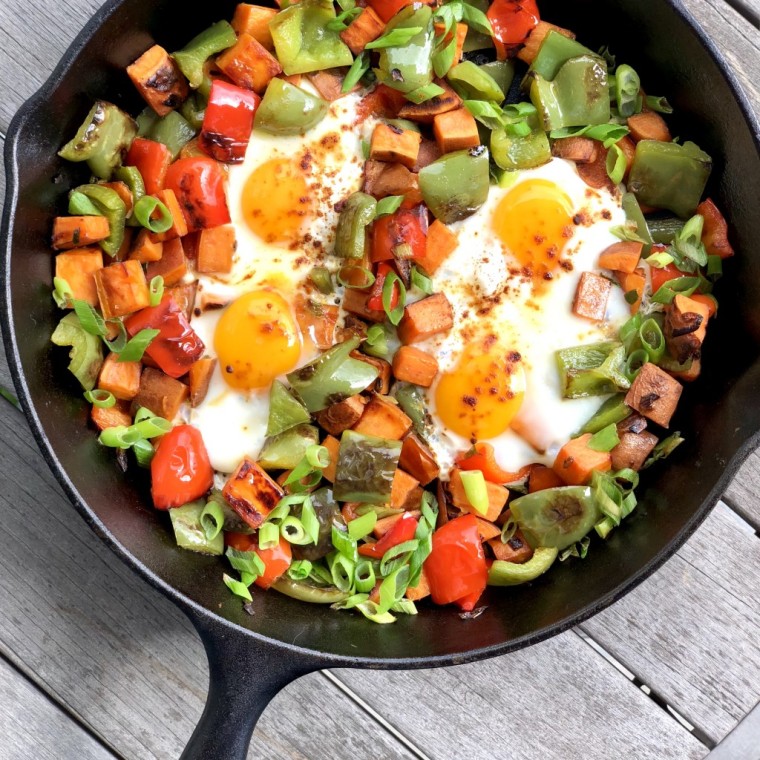 One principle of clean eating is to eat more veggies (and plant foods in general), and this recipe helps you up your veggie game, supplying a hearty two-cup portion per serving.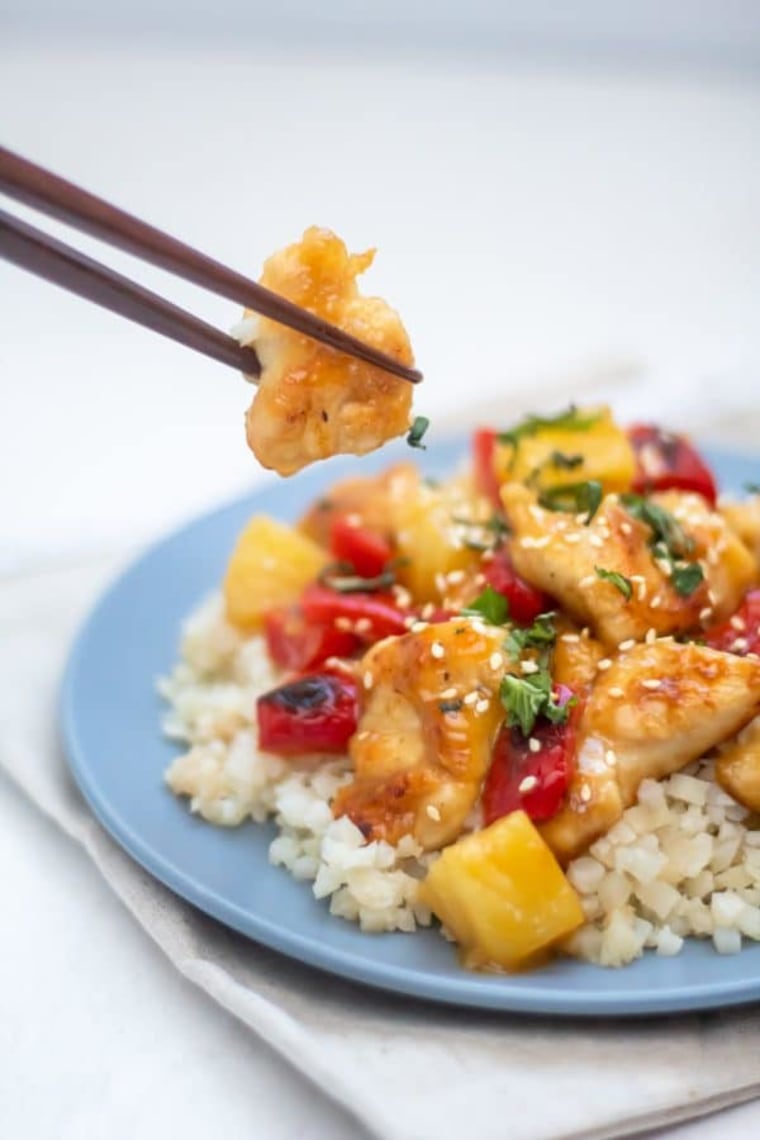 Moving toward cleaner eating means limiting the added sugar in your diet. This meal swaps pineapple juice for the traditional sweetener, cutting out added sugar altogether.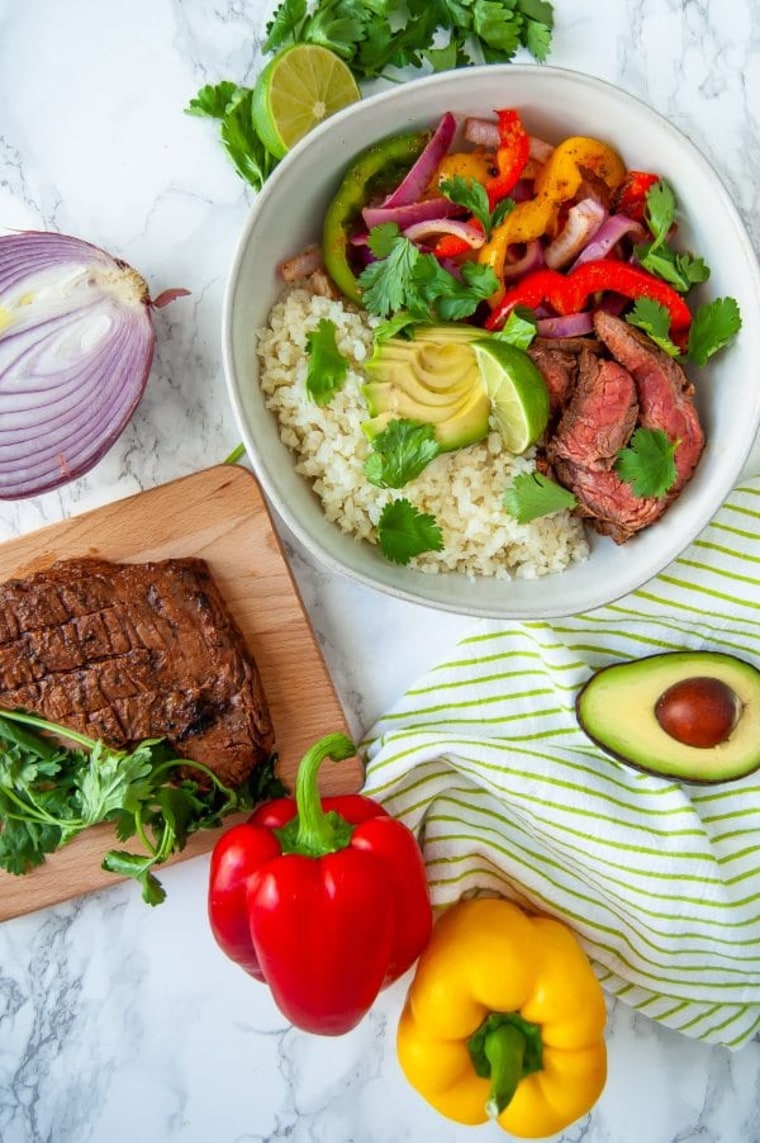 This veggie-packed fajita bowl meets my definition of clean eating. It uses whole food ingredients and includes plenty of plants, including the coconut cauliflower rice it's served over.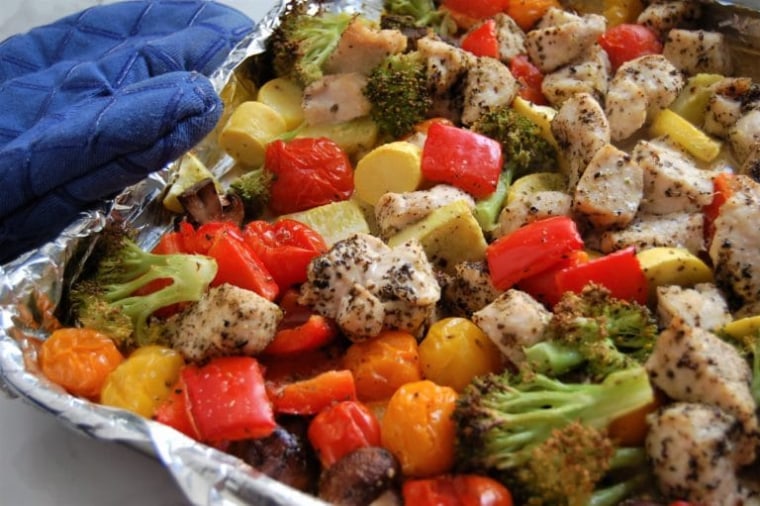 Any busy home cook can appreciate easy clean-up as much as clean ingredients and this recipe delivers on both. A simple sheet pan meal means fewer dishes to clean, and this one's versatile enough to use whatever veggies you have on hand.
WHAT A NUTRITIONIST WANTS YOU TO KNOW
Want more tips like these? NBC News BETTER is obsessed with finding easier, healthier and smarter ways to live. Sign up for our newsletter and follow us on Facebook, Twitter and Instagram.