You probably know Ali Maffucci best for her culinary brand, Inspiralized (and the spiralized veggie craze she helped kick off), and the blogger and three-time cookbook author continues to be on the lookout for innovative ways to make over mealtime.
"By using real, whole foods creatively, we hit the trifecta: Food is fun, delicious and healthy," she says. This recipe is a better for-you take on Italian American "parmigiana" dishes (breaded meat or vegetables topped with marinara sauce, Parmesan and mozzarella), which Ali promises never disappoints. "You get the same flavors of those dishes, but the veggie version is better nutritionally and lower in cholesterol."
Cauliflower-Parmesan bites
Serves 6
Coconut oil spray
½ cup unsweetened almond milk
¼ cup grated Parmesan cheese, plus more for garnish
½ cup almond flour
2 teaspoons garlic powder
2 teaspoons onion powder
1 teaspoon dried oregano
¼ teaspoon crushed red pepper flakes, plus more for garnish
Kosher salt and freshly ground black pepper
1 large head cauliflower, broken into florets
½ cup prepared marinara sauce
1 cup shredded mozzarella cheese
2 fresh basil leaves, very thinly sliced
Directions:
1. Preheat the oven to 450ºF. Line a baking sheet with parchment paper and coat the parchment with coconut oil spray.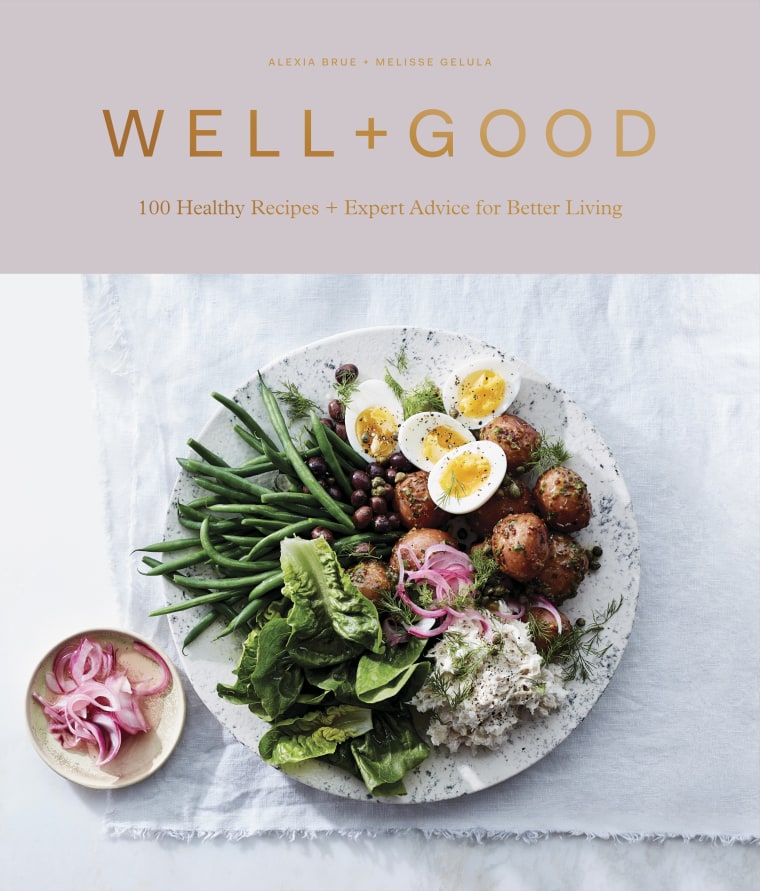 2. In a large bowl, whisk together the almond milk, Parmesan, almond flour, garlic powder, onion powder, oregano, red pepper flakes, and ½ cup water. Season with salt and black pepper. Dredge the cauliflower florets through the mixture, coating them well and patting the mixture into the crevices of the cauliflower. Place the coated florets on the prepared baking sheet and bake for 20 minutes. Flip and bake for 20 minutes more, or until the cauliflower is fork-tender and golden brown on the outside.
3. Remove the cauliflower from the oven and turn the broiler to high. Top each cauliflower piece with a dollop of marinara sauce and some mozzarella. Return the pan to the oven and broil for 2 to 3 minutes, until the mozzarella begins bubbling.
4. Remove and immediately garnish with more Parmesan, the basil and red pepper flakes. Transfer the cauliflower to a serving platter and spear each floret with a toothpick. Serve immediately.
Reprinted from Well+Good. Copyright © 2019 by Well+Good. Photographs copyright © 2019 by Johnny Miller. Published by Clarkson Potter, an imprint of Penguin Random House, LLC.
MORE RECIPE IDEAS
Want more tips like these? NBC News BETTER is obsessed with finding easier, healthier and smarter ways to live. Sign up for our newsletter and follow us on Facebook, Twitter and Instagram.