The layered tastes of Thai dishes — often a blend of sweet, savory, tart and tangy flavors — might make you think they are complicated or time-consuming to prepare. Nope. In the time it would take to pick up a takeout order, you could be sitting around the table sharing these healthier, less expensive options.
You might need to pick up a few ingredients at your local Asian market, but those shelf-stable pantry items will last. That's a good thing, because once you try these recipes, you'll be turning to them again and again.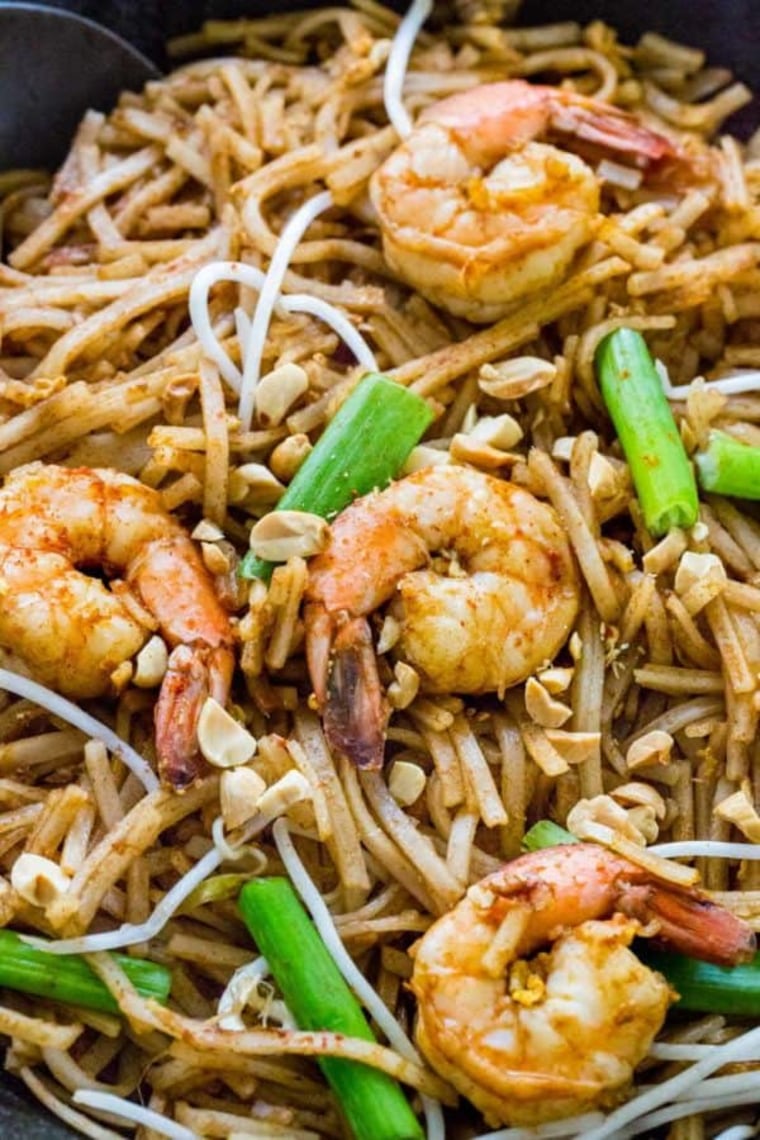 Culinary scientist Jessica Gavin says that with her version of pad Thai you can create an irresistible wok-fired dish in under 30 minutes. This recipe calls for shrimp, but you can sub chicken, beef, tofu or a combo of proteins.
"Pad Thai is really easy to learn how to make at home! It's a great excuse to expand your pantry with essential Thai ingredients — like fish sauce, tamarind paste and palm sugar — so you can make it whenever the craving hits," Gavin says.
"What makes it quick to prepare is that the dried rice noodles don't actually need to boil, they just need a quick soak in warm water while the other parts of the dish are being pulled together," she adds.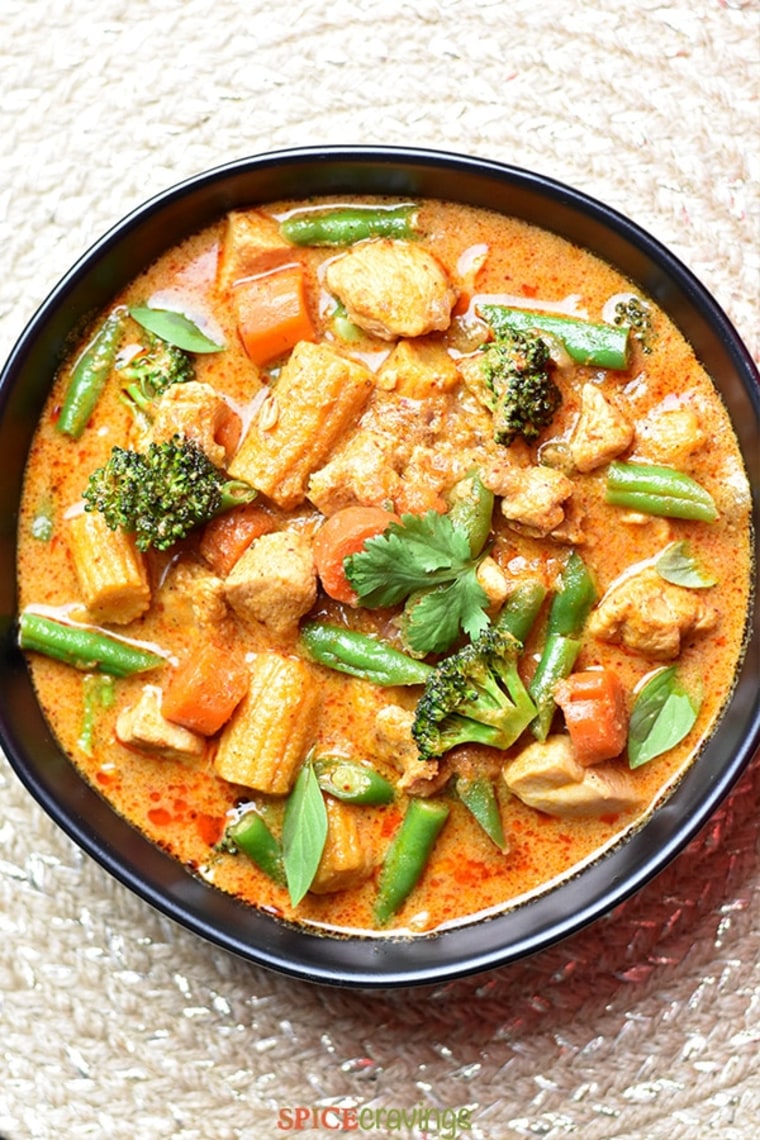 Recipe developer and blogger Aneesha Gupta of Spice Cravings: Quick & Easy Global Recipes offers stovetop and electric pressure cooker versions of her recipe for massaman curry.
"This 30-minute recipe beats takeout any day. With just 10 minutes of prep, you can make this creamy, sweet, and mildly spicy curry right in your pressure cooker or on your stove," she says.
It's easy to personalize, too: "Make it with your favorite protein, like chicken, shrimp or tofu, add your preferred vegetables, like peppers, broccoli and beans, and enjoy this well-balanced dish for less than half the cost of takeout."
"Try green papaya salad once and you'll understand why it's one of the most popular street food dishes in Thailand," says Jess Smith, recipe developer at Inquiring Chef. "And the entire dish takes only a few minutes to make—no cooking required."
To make this salad, you simply toss shredded green papaya in a tart/spicy/sweet dressing and finish it with crunchy peanuts. "The ingredients are inexpensive and easy to find at any Asian market," Smith says. "It is one of the best Thai takeout dishes to make at home because you can customize it — add only as much spice as you like."
Looking for a vegetarian version? Simply replace the fish sauce with soy sauce.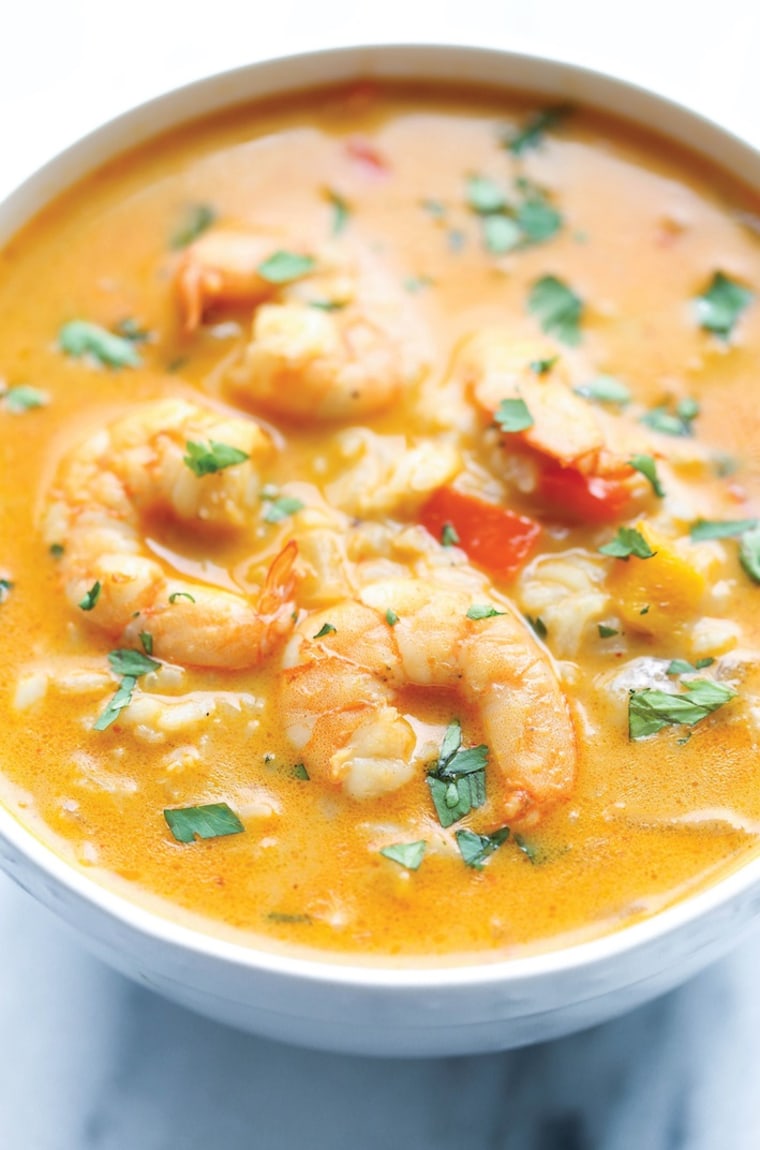 Chungah Rhee, CEO and founder of Damn Delicious: Quick and Easy Meals for the Home Cook, says that her recipe for easy Thai shrimp soup is one of her favorite make-at-home takeout recipes.
"It's super affordable, it uses ingredients you already have on hand, and you can use your protein of choice," she says. "So good!"
If shrimp isn't your thing, you can swap in chicken, pork or tofu in this coconut curry soup, Rhee says. And you'll be enjoying its delicious goodness after just 30 minutes of prep and cook time.
When everything hits your tongue all at once, your senses come alive. It's harmony, it's balance — it's delicious.
Natty Netsuwan, ThaiTable.com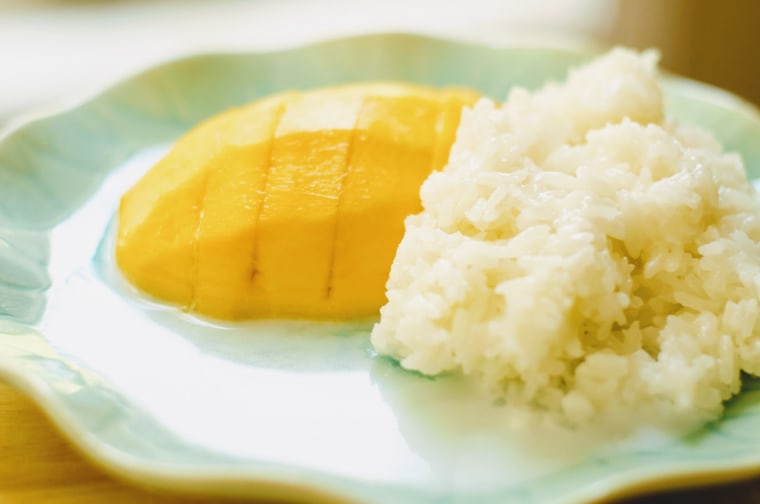 Don't forget dessert! Natty Netsuwan of ThaiTable.com, a Thai food and travel website that's been around for 20 years, shares the secret to perfect mango on sticky rice.
"The trick to making a delicious Thai dish is understanding the balance between the flavors. Mango on sticky rice, the traditional Thai dessert, is a play between the sweet juicy mango and the gummy sweet-salty of the sticky rice. The coconut marinade coats the outside of the sticky rice with sugar and salt," she says. "When everything hits your tongue all at once, your senses come alive. It's harmony, it's balance — it's delicious."
She says to be careful to start with the right rice — you want sticky rice, also known as glutinous rice or sweet rice. Long-grain rice or Japanese ready-to-eat rice won't give you the result you're looking for.
MORE CHEAP EATS
Want more tips like these? NBC News BETTER is obsessed with finding easier, healthier and smarter ways to live. Sign up for our newsletter and follow us on Facebook, Twitter and Instagram.