Does the idea of hosting a holiday party for your nearest and dearest send you into a panic? Relax, all you need to do is forget the idea of planning and prepping the entire feast yourself and throw a potluck. While this divide-and-conquer approach to entertaining takes a lot of pressure off the host, it also makes for a more interesting spread. Plus, enlisting your guests to contribute to the meal helps create a more communal and convivial party atmosphere. And, if anyone simply cannot cook or doesn't have time, ask them to bring wine, sparkling water or even some cheese and crackers to kick off the night.
When it comes to planning the potluck menu, you can either assign specific dishes or let people bring what they want — just be sure to create a balanced menu. It is perfectly acceptable to ask guests to bring a vegetable side, a dessert, a salad or whatever it is you need. Otherwise, you might end up with a table full of lasagna, which is kind of an amazing idea, but probably not ideal for your neighborhood holiday open house. Also, save yourself the hassle of jockeying too many dishes in the oven, and include a few dishes that can be served at room temperature and/or can hang out on the buffet for a while.
For menu inspiration, we asked chefs and food experts, including Andrew Zimmern, Alexandra Stafford, Serena Wolf, Kelly Senyei, Amanda Haas and Kevin Curry to share their ultimate potluck recipes, along with advice on how to prep and serve them so they are party ready. Whether you're hosting or attending, these pros will guarantee you enjoy the holiday season rather than stress your way though it.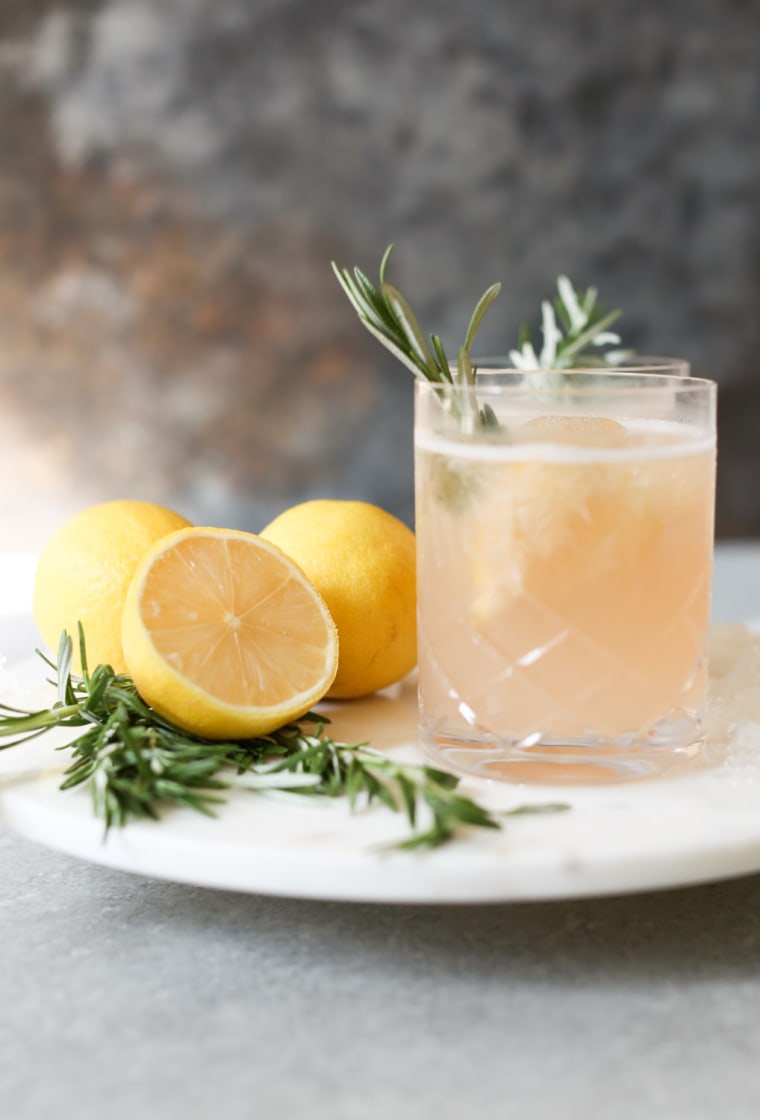 While wine and beer are excellent, easy options for a potluck, there's something special and festive about a holiday cocktail. "This spritz is easy-drinking and lightly sweet with a refreshing herbal flair, says Serena Wolf, the blogger behind Domesticate Me and author of "The Dude Diet Dinnertime: 125 Clean(ish) Recipes for Weeknight Winners and Fancypants Dinners." The recipe is set up to make a single cocktail, but it can be batched to serve a crowd. "If you go the big batch route," says Wolf, "simply strain out the muddled lemons and float a few lemon rounds and rosemary sprigs in your punch bowl or drink dispenser." Also: Wait to add the club soda until just before serving "to maintain the spritz factor."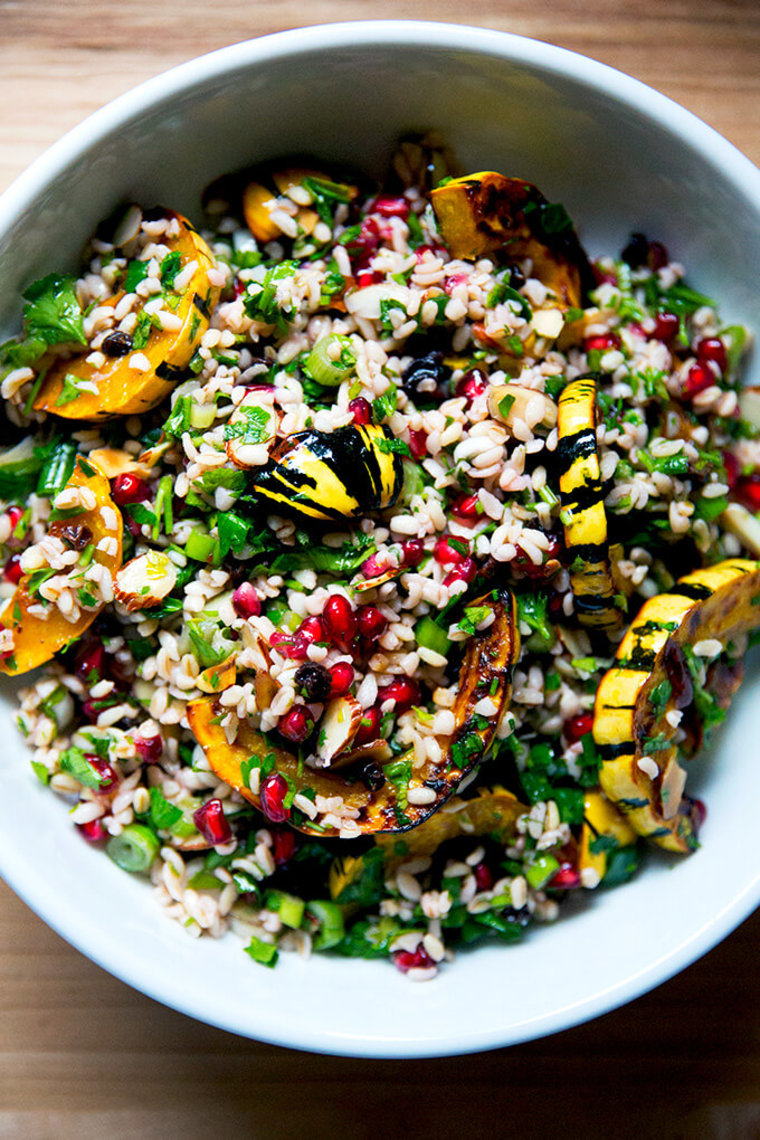 When it comes to potluck superstars, it's hard to top this winter tabbouleh from Alexandra Stafford, the Alexandra's Kitchen blogger and author of "Bread Toast Crumbs." It can sit on a buffet for hours without getting soggy and it's vegan, which makes it "something almost anyone can enjoy," explains Stafford. If you want to make it gluten-free, simply swap rice or quinoa for the bulgur. It's also beautiful, says Stafford. "The yellow-striped skin of the delicata squash in combination with the red pomegranate and the green parsley and scallions is just so stunning and festive this time of year." If you're taking the tabbouleh to a party, Stafford says to hold the squash and parsley then gently fold them in just before placing the salad on the buffet.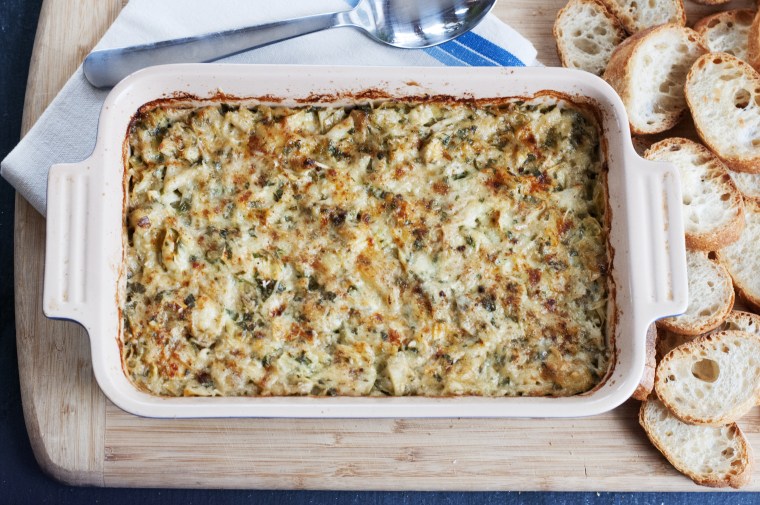 "Rich" and "decadent" is how Andrew Zimmern describes this party-ready dip. The James Beard Award–winning TV personality, chef, executive producer and host of Travel Channel's Bizarre Foods says you'll score major potluck points by showing up with something "hot, creamy and loaded with sweet crabmeat." Zimmern recommends baking the dip at home and carrying it in an insulated casserole caddy, but you can also bake this dish at the party. Either way, "It's simple, fast and feeds a crowd!"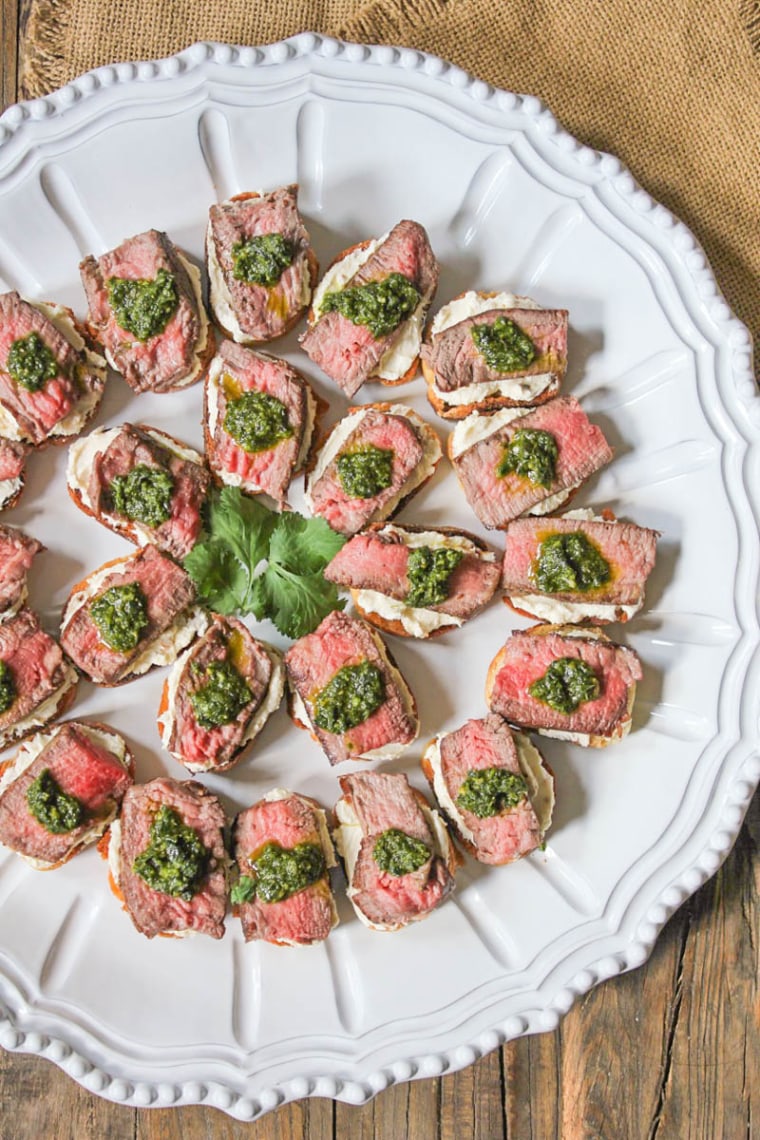 "Toasted, garlic-rubbed baguette slices are the perfect base for tangy whipped goat cheese, gloriously tender beef filet and your favorite pesto," says Wolf. "The result is an unbelievably creamy, crunchy, meaty dreamboat of a bite." It also happens to be perfect for potlucks, because you can prep all the elements in advance. Pack them separately then quickly assemble the crostini when you get to the party. "To save time, use store-bought pesto and shaved roast beef from the deli counter instead of cooking steaks yourself," says Wolf. Even with those shortcuts, "the amount of flavor and texture packed into each of these bite-size wonders is truly magical."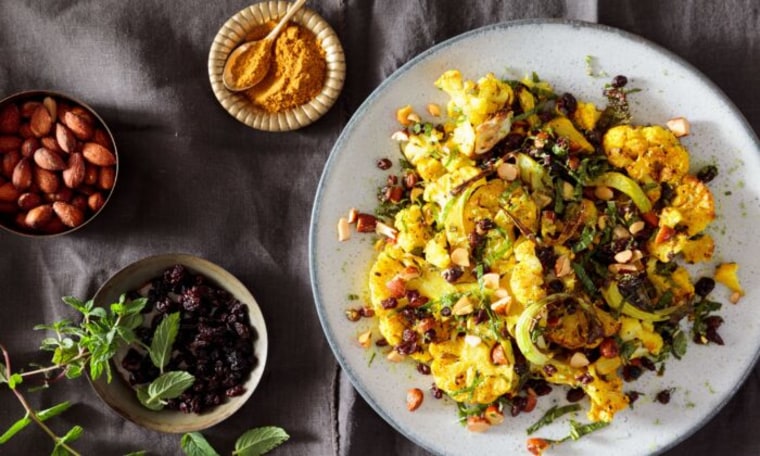 Amanda Haas, author of "The Vibrant Life: Eat Well, Be Well" offers four very good reasons to take her curried cauliflower to your next potluck. "It's the most delicious cauliflower I've ever made," she insists. It's also lighter than typical potluck dishes, "really tasty" at room temperature, and a crowd-pleaser. If you want to make it a few hours in advance, Haas says to roast the cauliflower until it's really crispy and brown around the edges. She also recommends keeping it at room temperature until ready to serve and garnishing with mint just before you put it on the table.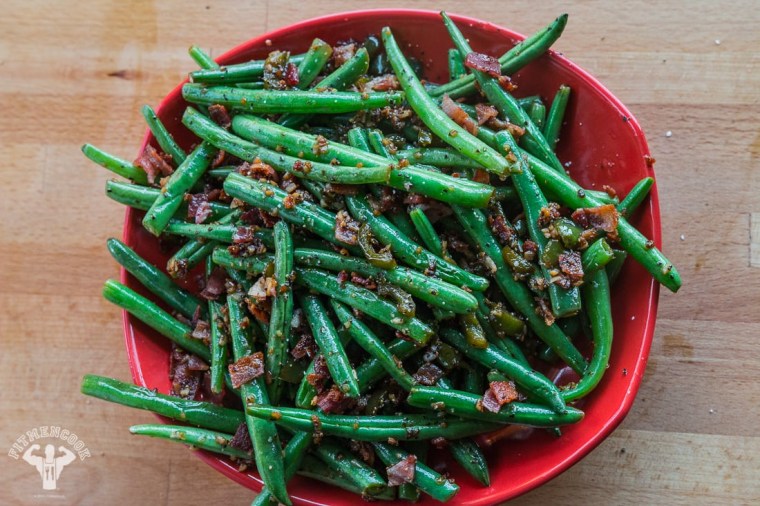 "A lot of people like to bring casseroles and rich, calorie-dense dishes to potlucks," says fitness influencer and "Fit Men Cook" author Kevin Curry. On the other extreme, many bring salads. These green beans, infused with bacon, jalapeno and garlic, are a great alternative. They offer some filling fiber and are super easy to put together, says Curry. You can serve the green beans straight from the pan or take them to the party in a container and warm them before serving.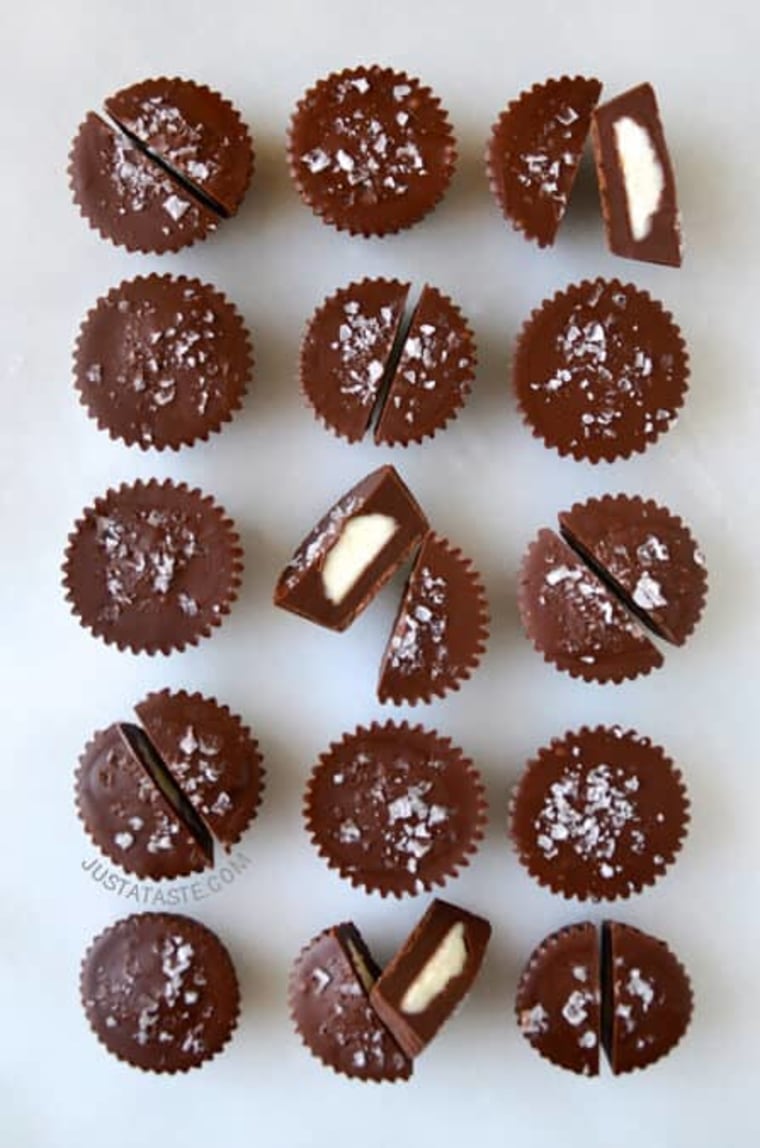 "Cheesecake can be a really daunting endeavor, but this recipe lets you enjoy the classic flavor without all the fuss," says Just a Taste blogger Kelly Senyei. "It stars a simple no-bake cheesecake filling sandwiched inside dark chocolate cups." Best of all, adds Senyei, "these bite-sized sweets are incredibly portable and can be stacked atop and aside another for easy transporting." Feel free to make them up to a day in advance. They'll keep in the fridge and can be enjoyed cool or at room temperature. And be sure to sprinkle sea salt on top. It's a must, insists Senyei.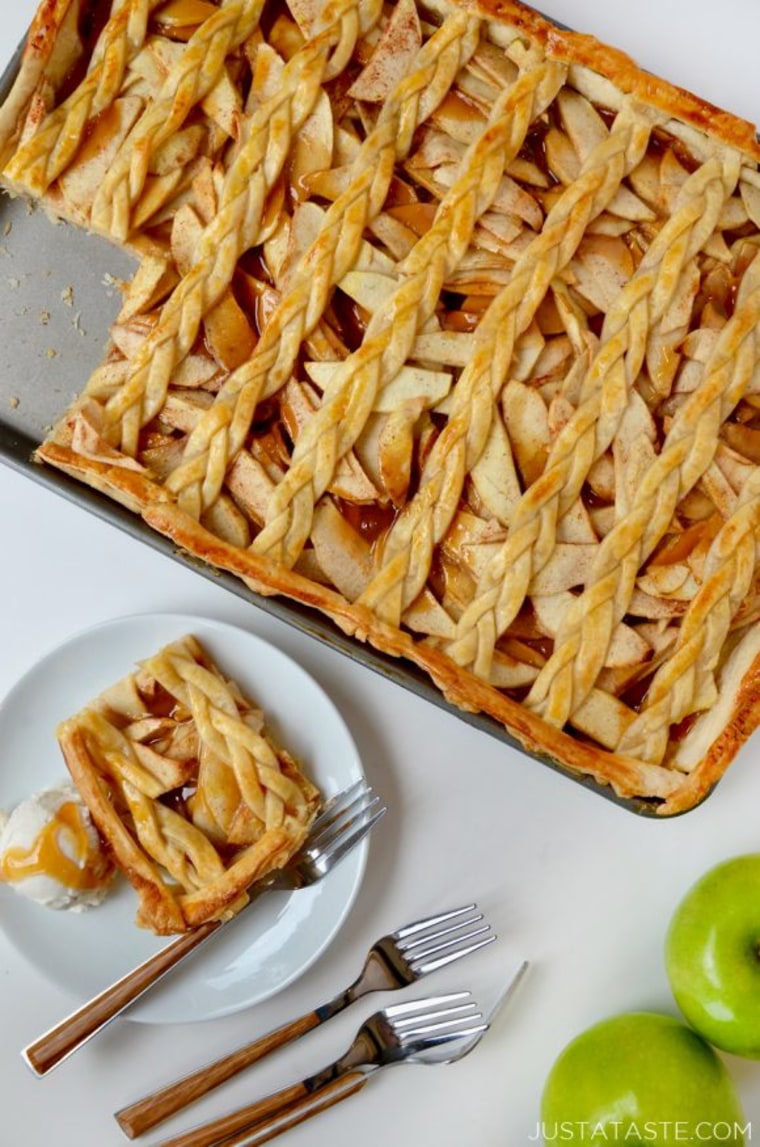 For another potluck-perfect dessert, Senyei turns to slab pie. "Traditional pies can be tricky to slice, but slab pie is 100 percent crowd-friendly," says Senyei. "Thinner, square slices are easier to dish out to large groups, plus more surface area per slice means more room for ice cream on top." This recipe has another very important advantage — it uses store-bought pie crust. "Take advantage of this shortcut and keep your focus on the filling, which is where the tangy apples and chewy caramel come into play." At the potluck, pop your pie in a 300°F oven for about 20 minutes or until it's warm. "Then pile on the ice cream and dig in!"
More holiday tips and recipes
Want more tips like these? NBC News BETTER is obsessed with finding easier, healthier and smarter ways to live. Sign up for our newsletter and follow us on Facebook, Twitter and Instagram.