Chicken parmigiana is a favorite dinner for many — when I offered our good friend Michael a Sunday dinner featuring whatever he wanted (to thank him for taking care of our beloved puppy while we were away), I presented a number of suggestions to suggest that the sky was the limit. In fact, my exact words were: "Lobster? Steak? Chicken parm?" And he chose chicken parm. Over lobster. Because chicken parmesan is in fact that good.
The very phrase Sunday Supper connotes comfort food, and the words comfort food easily bring to mind chicken parmesan. This dinner menu is a like a big hug made of food, which sounds a little weird, but read on and you'll see why.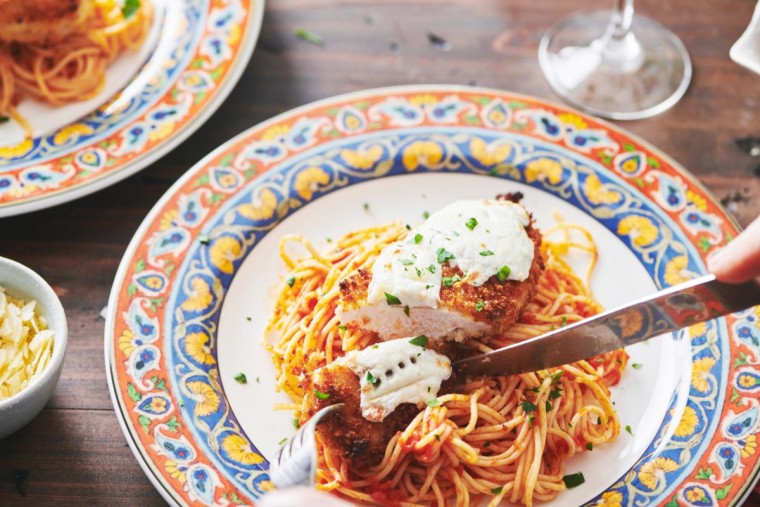 One of the world's greatest comfort foods ... and this recipe has a little twist to keep the chicken crispy! I wondered if perhaps putting the mozzarella directly onto the browned cutlets and finishing with the warmed sauce on top might keep the top of the chicken less soggy. And it did! Crispy and saucy, and downright delicious. The breading has some Parmesan mixed right in with the bread crumbs for extra flavor. Serve over long skinny pasta.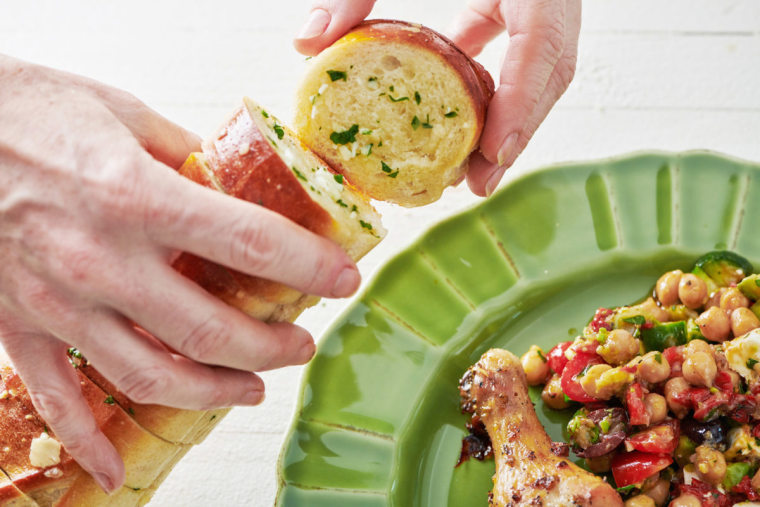 Garlic bread is one of the most perfect foods of all time, and one of the easiest to make. If you serve this up with your chicken parm, you will feel like you have created the best little Italian trattoria or café right in your own home, and you will be gazed upon adoringly by all who sit at your table. Check out the video and the step by step photos for a cool bread cutting hack so that every slice gets just the right amount of garlic butter and holds together as a loaf.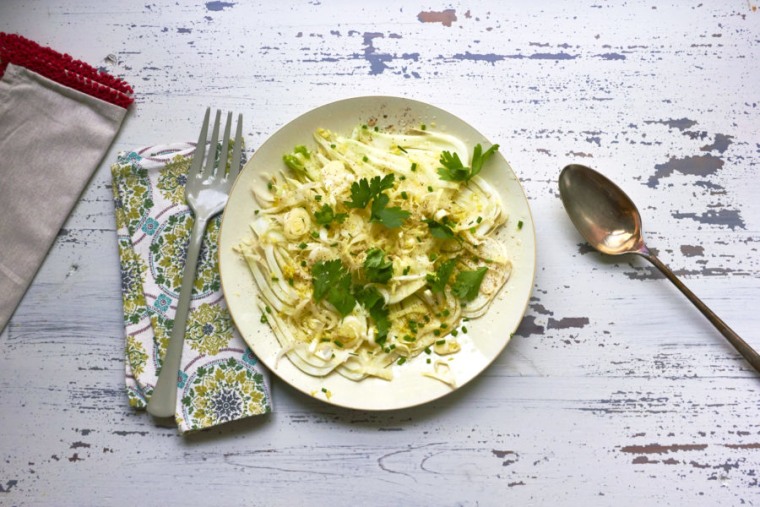 Take your time and slice the fennel very thinly and you will be rewarded with a salad with lovely texture, as well as great visual appeal. A very simple lemon juice and olive oil dressing keeps the flavor light and bright, a perfect companion to the indulgence of the rest of the meal.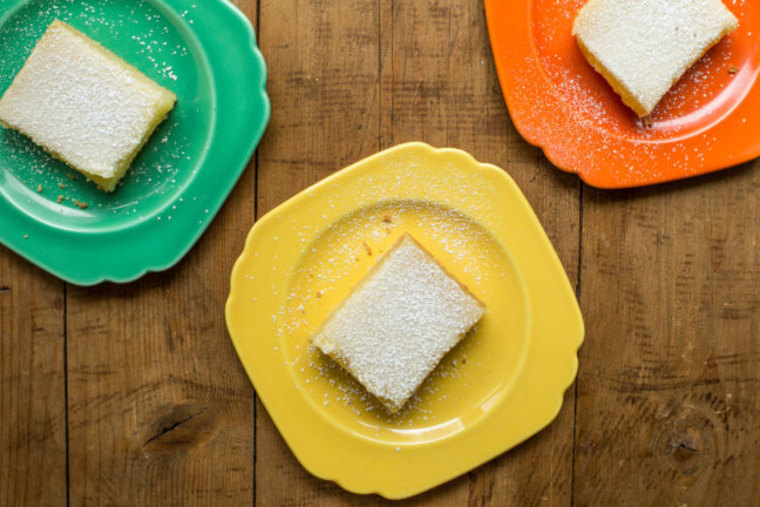 People who love lemon squares are usually passionate about lemon squares. The filling in these squares, or bars, is a bit tart (I don't see the point of too-sweet lemon squares), but not confrontational. Adding a couple of tablespoons of heavy cream offers a silkier texture to the filling, and a smoother citrus experience. These can be stored at room temperature for a day, or in the refrigerator for several days, in a tightly covered container with a piece of wax or parchment paper in between each layer of squares.
More family dinner ideas
Want more tips like these? NBC News BETTER is obsessed with finding easier, healthier and smarter ways to live. Sign up for our newsletter and follow us on Facebook, Twitter and Instagram.