I've spent most of my life wishing for straight hair. Genetics gave me natural curls though, and I don't mean a glorious mane of luscious ringlets or perfectly tousled waves. No, I mean frizz-prone tangles that lie funny, go flat in weird places, and cooperate so rarely that if I have a good hair day, I embrace the "selfie or it didn't happen" rule. Meanwhile the wows I get when I share a straight-hair selfie make me feel worse about the 'status curl.'
I fought the mess every day through college and for years after, through a hairdresser who told me I "just have bad hair" and a boss whose response when I tried going natural was to tell me to straighten my hair for work (I fired the hairdresser and quit the job).
But it was Louisville, Kentucky's year-round humidity that finally made me hang up my flattening iron. I just let it do what it would and wore ponytails on bad days.
Curls, curls everywhere
Meanwhile I noticed something. Friends in real life and people I follow on Instagram were suddenly showing up with curly hair. Some were women I'd known for years with straight hair who were now rocking curls.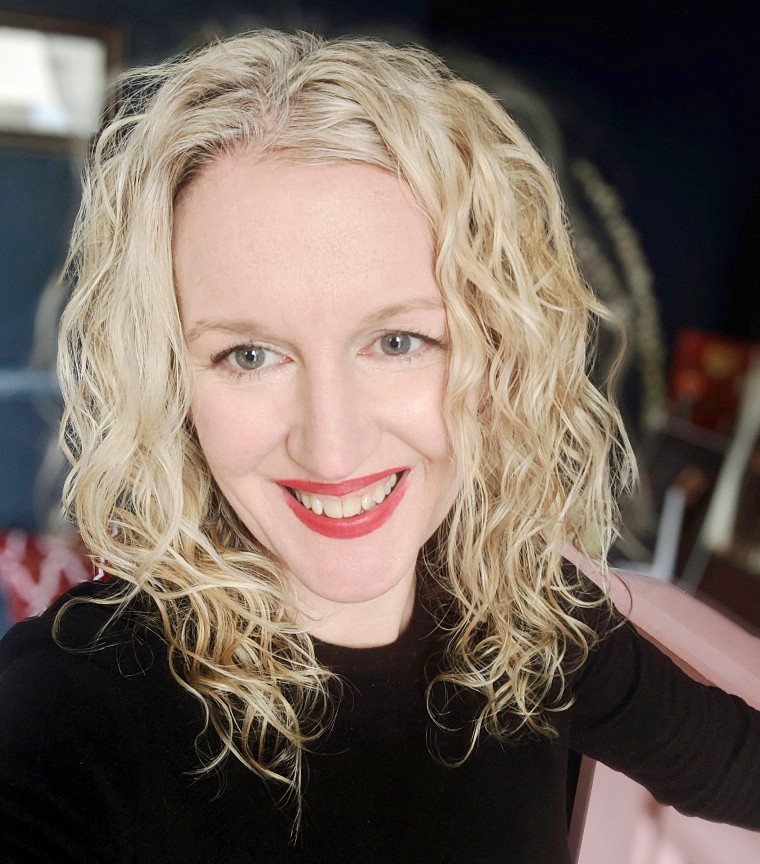 Was it just me, or were curls having a moment? I checked in with Alexandra Wilson, editorial director of naturallycurly.com, to get the state of the curls (and suss out some tips for people at any stage of their curl journey), and chatted with freelance writer and editor Vidya Rao, one of those Instagram friends who popped up with gorgeous curls one day.
And? It's not just a moment, Wilson said. "This is really happening. You say a moment and I think of it as a movement." It even transcends that, she said. "I think it's a lifestyle."
We've come a long way, baby
The Naturally Curly platform was created 20 years ago, Wilson said, and "it seems crazy now that at the time it was like 'she's wearing her natural curls and doing something revolutionary,'" she said, when "I'm just wearing my hair the way it comes out of my head."'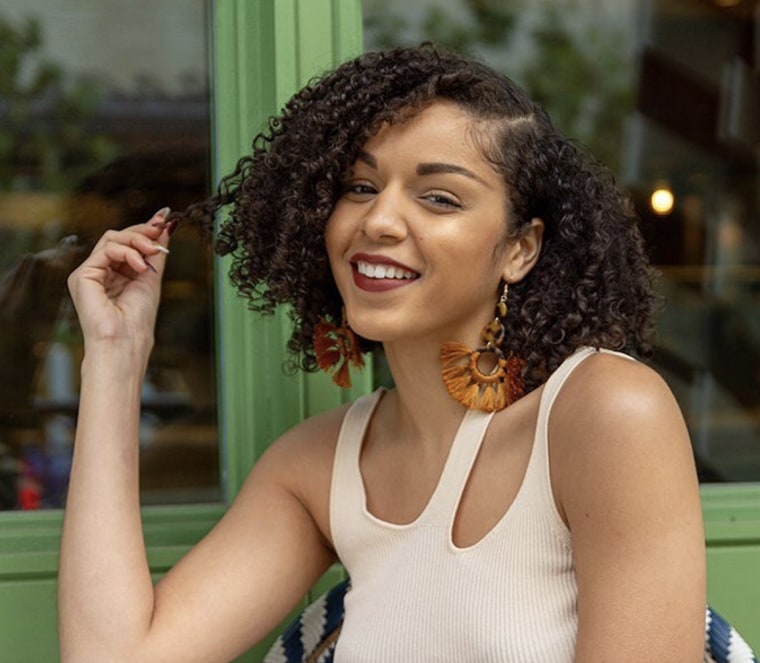 But why did it seem like such a big deal to go curly? "I think that stems from how many decades we were shown this image of what beauty looks like," Wilson said. "Me, I am biracial, l have tan skin and curly hair and growing up all I saw in the media was white women with blonde hair, blue eyes, and straight beautiful hair. It was sleek, it was shiny, it had a little wave but it wasn't curly ... For so long we were told we have to wear our hair straight and be someone we weren't and conform to these beauty standards that didn't align with who we are as people and as women."
We all got tired of fighting our hair. The struggle of waking up and saying 'what am I going to do with my hair today'?
Alexandra Wilson, NaturallyCurly.com
What's changed? "It really is a whirlwind of things," Wilson said. "The natural hair movement really ignited in the 70s when black women were wearing their afros, but it went full throttle when we had social media come up, when it was so accessible and we could learn." Citing YouTube, Pinterest and sites like her own community, which began as a forum where curly-haired women shared tips before evolving to a blog and now a platform with education and community, "You have a full encyclopedia of natural curls."
"Now I can find girls with all hair types," she said. "I'm seeing other women embrace their curls and I'm inspired."
And honestly? Same as me, "We all got tired of fighting our hair," Wilson said. "The struggle of waking up and saying 'what am I going to do with my hair today'?"
"It's such a movement because we're not fighting who we are, we're learning to take care of it," she added.
The straight and easy path
Rao found the opportunity to stop fighting her curls when she swapped a 9 to 5 for freelance life. She'd straightened her hair from the time she was a teen. "At that time it was magical because I had super frizzy hair and no one knew how to cut curly hair, you didn't even know that was a thing," she said. "Nobody taught you how to take care of curly hair, you didn't have YouTube videos."
Rao had what she called the Indian triangle, "this frizzy triangle on my head," she said, and when she learned to straighten it, "I was like oh my God, my hair looks like the hair of people at school and nobody will make fun of me." Straight hair was an easy path to acceptance, she said.
And as Rao grew up and began her professional life, "there's something about straight hair and no frizz, you feel like your life is put together," she said.
But when she was job hunting last year with her natural curls, "I wonder how many rejections I got because of my hair, because of first impressions," she said. Not because of curls, per se, but "If you have frizz does it look like you don't have your shit together?" And when you feel that way, "how did that then impact your performance?"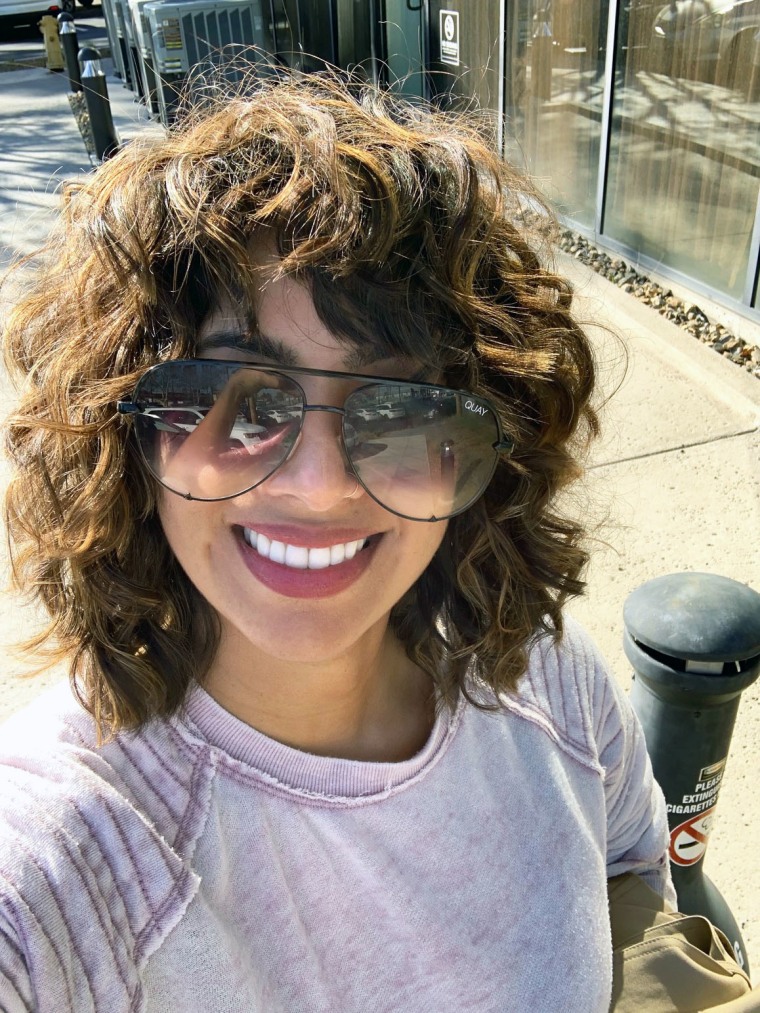 Then Rao got her hair cut with a curl specialist, and things started to change. She'd gone down "this insane rabbit hole of YouTube videos," she said, and into vast reddit threads for people with curly hair, where she learned beautiful curls could be attainable. "I just thought people with nice curly hair had great genes and I just got stuck with this weird frizzy mess," she said.
But "that's what great about the reddit community," Rao said. "You realize other people are having the same problems as you." She saw people share their curl journey, and the transformation was like night and day, she said, when they found the process and the products that worked for them. It was encouraging seeing their progress, she said. "It's like weight loss — it seems so daunting and then you see people who aren't movie stars and don't have tons of money and access to the best stylists and they can do it."
One cut to rule them all?
Because even a great cut — which will take you a long way, Rao said — isn't the magic solution. It's a lot of trial and error (she recommends buying trial size products at first!) along the way.
But a psychological shift has happened for her in going curly, Rao said. The curly hair moment (or movement, or lifestyle!) goes hand in hand with the culture of body positivity and acceptance we're experiencing right now, she said. "A lot of me straightening my hair was about control. When you have curly hair, no matter how good it is, no two curly hair days are going to be exactly the same. Your curls are going to do their thing and it's about acceptance. I can feel it in me, it's about letting go of things I can't 100 percent control."
That doesn't mean you have to take bad hair days lying down. And anyone who's ever had one knows the damage it can wreak on self-confidence. It may sound trite, but it's a real thing. So volumes have been written (and photographed and videoed) about how to care for natural curls.
Plopping was a game changer
A game-changer for me was the discovery of plopping. This funny word is the process of flipping your wet hair over and literally plopping it into a t-shirt or microfiber towel, and wrapping it up on top of your crown while it at least partly dries. With one of my husband's old t-shirts I tried it on a whim, and won't wash my hair now if I don't have time to plop it. This is so effective because when curly hair is wet that curl is forming, Wilson explained. "A big thing is to not keep touching it [because] you're disrupting curl formation." Plopping helps define curls, and also locks in moisture. "That's the biggest thing for combating frizz," she said.
But plopping is the tip of the iceberg, I've learned. Like Rao, I always thought good curls were for people born lucky or for movie stars with dedicated stylists, not for me. But plopping and "raking" (distributing product to all your hair, not just what's on top) are just methods, Wilson said. "It starts with the core of understanding your hair texture." From there she has some top tips.
Water is number one, both in drinking it, and in using water based products. Also, Wilson said, detangle your hair while it's wet, not dry, and always wet your hair before applying styling products. When it comes to those products, avoid harsh chemicals and ingredients, she said. On the no-fly list are parabens, sulfates, silicones and drying alcohols. When you apply the styling products, separate hair into several sections and "rake" the products in, being sure they penetrate the hair.
Do a regular deep condition, and prime hair with a leave-in moisturizer every time you wash it, and dry it using a microfiber towel or t-shirt. (It would take an entire other article to delve into the to-shampoo or no-poo question!) Plopping, my favorite, not only reduces frizz, but adds volume since hair isn't weighed down as it dries. Finally, Wilson said, once your hair is completely dry, "flip your head over and fluff your roots with your fingers or a hair pick. Apply a light oil and scrunch your hair upwards to break the gel cast to soften your curls and add shine."
This kind of sounds like a lot of work. And yeah, "you think going natural should mean it's easier but it's not," said Rao. "It's a lot of faith. Just be patient, be forgiving of yourself and loving of yourself. Not to sound to new agey, but giving yourself those affirmations. We say these negative things to ourselves about our hair. I would yell at my hair. Now I thank it, I say 'you look great today.' It changes your mood around your hair."
Next gen curl
Because we're not the only ones hearing how we feel about our hair. Not everyone had someone to model how to take care of and embrace curls. But we can do that for the next generation. How can we help the girls and young women in our lives who may be fighting their own curls, gauging their worth by how straight or sleek their hair is?
"Embrace your hair first," Wilson said. "It starts with you showing her that you love your hair. I didn't have that and I would love to see moms showing 'here's how you properly take care of your hair.' And then always lifting her up any chance you get no matter how her hair looks."
"Remind her it's simply her hair," Wilson said. " It's just a way she can express herself. She's not her hair."
I'm not my hair.
More from Dana McMahan
Want more tips like these? NBC News BETTER is obsessed with finding easier, healthier and smarter ways to live. Sign up for our newsletter and follow us on Facebook, Twitter and Instagram.