Most of us are paying too much for coffee that's not very good, according to Mark Bittman, a popular food journalist, best-selling author, and former "New York Times" columnist. There's one simple difference between good and bad coffee, he says, and that's freshness.
Last year, he wrote about how to make better coffee (and avoid overpaying) on "Heated" on Medium.
People generally make three major mistakes when it comes to coffee: they buy it pre-ground, they make coffee too weak, and they buy it instead of making it themselves, says Bittman, who is now editor-in-chief of "Heated".
"I mean grinding beans takes literally 30 seconds, and making coffee takes literally five minutes," says Bittman. "It's a further example of us being generally sold a bill of goods around convenience when the real thing is not that inconvenient, and it's almost infinitely better."
Bittman fully admits to being a coffee junkie. On average, he drinks about four cups a day, and two immediately when he wakes up in the morning.
"We're all addicted to coffee, but it may as well taste good," he says.
Bittman, who makes most of his coffee at home, says many coffee shops are overpriced by a factor of at least four. His favorite brand costs about $14 for 12 ounces, he says, but still costs less than if he purchased coffee at a coffee shop.
"In fairness, that's still less than $1 a cup," he says. "So, if you're out there buying coffee from McCafe or Dunkin' Donuts, it's the same price as that or a little cheaper, and if you're out there buying Starbucks it's considerably cheaper."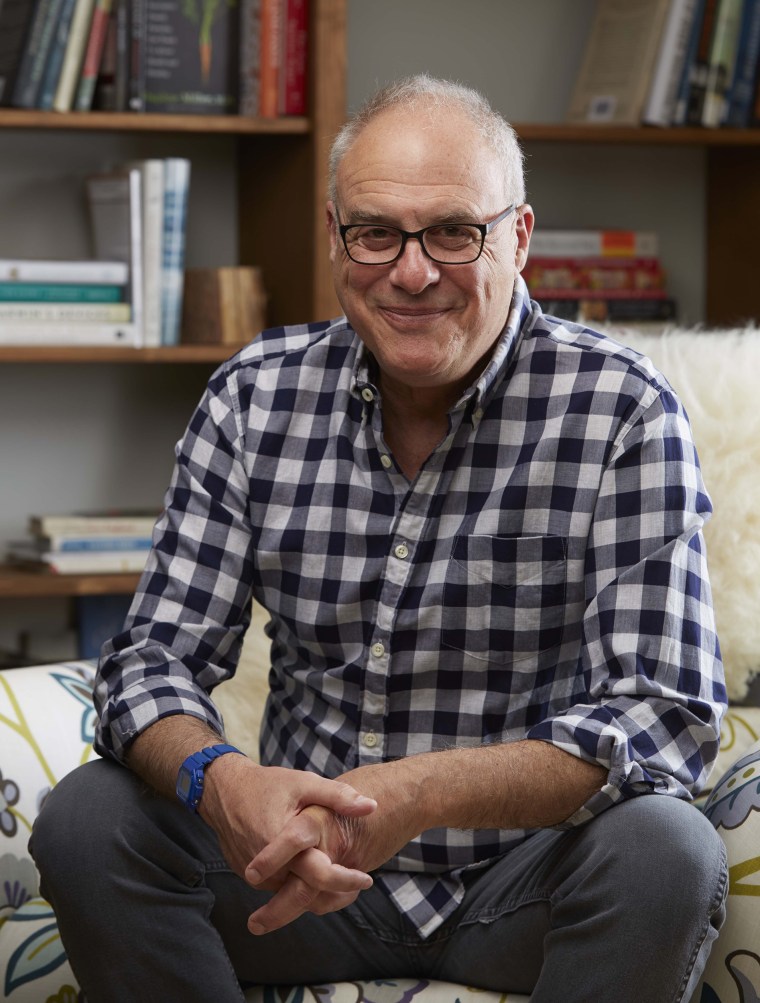 Investing in a coffee grinder and a quality bean will save you money, Bittman says, as long as you're using a bean that's within your price range.
Here's how to make stellar coffee at home, according to Bittman.
Get the right bean for you
Grinding your own beans will ensure your coffee is fresh. Arabica and robusta beans are popular among coffee enthusiasts, according to Bittman. Which one you choose will depend on how important flavor vs. caffeine is to you. If you prefer flavor over caffeine, he says, you'll want an arabica bean, which tends to have a sweeter, fruiter taste. If you prefer caffeine over flavor, he says, robusta has more caffeine but is generally more bitter.
Purchase a grinder
Burr grinders are what most experts recommend, but Bittman says he personally can't tell the difference between burr grinders and standard blade coffee grinders.
"To me, the freshness of the coffee and the grinding it yourself is more important than how you grind it," says Bittman.
Cone filters vs. automatic coffee makers
A cone coffee filter is better than an automatic coffee maker if you only need to make 1-2 cups of coffee in the morning, Bittman says. Some cone filters are reusable while others require paper filter inserts like Melitta filters. You simply place the cone filter over your mug, scoop coffee grounds into the cone, heat up some water, and slowly pour it over the grouds.
Bittman recommends some simple rules for pour-over coffee: Make sure the grounds are fine, don't use water that is too hot, and be sure to pour the water very slowly over the grounds.
We're all addicted to coffee, but it may as well taste good.
Mark Bittman
"It can be 200 degrees — between 200 degrees and boiling," Bittman says of the water. "Experts say boiling is too hot. So, just under boiling. And you pour it through slowly. You don't pour it in all at once. You pour it in a little at a time."
For larger pots of coffee, Bittman recommends using an automatic machine. He says he prefers Zojirushi and the Oxo brand automatic coffee makers.
Use this formula for a better cup of coffee
The key to great-tasting coffee is getting the coffee grounds-to-water ratio just right, Bittman says. Generally, he says 20 grams per 10 ounces of water will give you delicious coffee. 20 grams of coffee grounds is about equivalent to four heaping teaspoons, he says, and 10 ounces of water is about what will fit in a standard-sized mug assuming you don't fill it to the brim.
If you don't like your coffee too strong, you can experiment with a little less, he says, noting that most people will find happiness somewhere between 15-20 grams.
Bittman says these measurements won't necessarily work with French coffee presses, which he isn't a fan of. "I don't think they make better coffee and I think they're more trouble," he says, noting that coffee presses often create spills.
Coffee measurements for automatic coffee makers
If you're using an automatic coffee maker for a full pot of coffee, the measurements will be different, according to Bittman.
"When you're making more than one cup of coffee at a time and you switch to an automatic brewer, or whatever it is that you switch to, the amount per cup kind of declines," he says. "So if one cup is 20 grams, two cups might be 35 grams, not 40, and four cups might be 55 grams, not 70 or 80. The more you make the less you need per cup."
How to hack a Keurig
Popular Keurig coffee-brewing systems that brew single cups of coffee generally make weak-tasting coffee, and the plastic coffee pods required for these systems are bad for the environment, says Bittman. But if you like Keurigs or are in a situation where a Keurig is your only option, there's a simple hack Bittman recommends to make the coffee stronger.
Insert one coffee pod into the Keurig and fill the machine's reservoir with half the required amount of water. When the machine is finished brewing, insert another pod into the Keurig and put another half-requirement of water in the reservoir. When it's finished brewing, you will have a full cup with twice the coffee, Bittman says.
"I'm not saying it's any good," Bittman says, "but at least it's got a little body and a little flavor to it, and it probably has the amount of caffeine you're looking for."
Want more tips like these? NBC News BETTER is obsessed with finding easier, healthier and smarter ways to live. Sign up for our newsletter and follow us on Facebook, Twitter and Instagram.