When Randy Jay Thomas thinks about the psychotherapist who helped him lose over 165 pounds, he imagines a man holding up a lantern in a cave.
"You can walk into the opening or choose not to, and I chose to continue to walk," Thomas tells NBC News BETTER.
Thomas, a 63-year-old Uber driver who lives in Florida, used to weigh close to 400 pounds.
He struggled to do simple things, like climb a flight of stairs or put on his shoes.
For years, he tried all kinds of popular weight loss programs. None worked.
In the early 2000s, Thomas went to see William Anderson, a behavioral therapist who showed him how to eat in moderation without sacrificing foods he loved.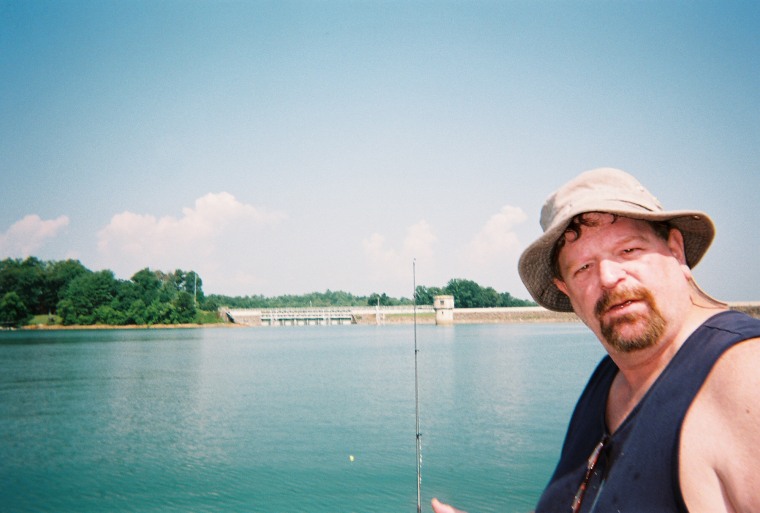 Over the next 10 years, Thomas lost around 100 pounds, but didn't shed the rest until 2015, when he was diagnosed with kidney failure.
Doctors told Thomas he wouldn't qualify for a transplant unless he lost more weight, and that he would need to go on dialysis.
"I became extremely, extremely sad," Thomas remembered. "Extremely angry at myself."
Determined to get a new kidney, Thomas began seeing Anderson more regularly.
He said Anderson helped him recognize that depression was driving his poor eating habits.
You can walk into the opening or choose not to, and I chose to continue to walk.
Randy Jay Thomas
"I guess I never really connected the two, between sadness and trying to make yourself feel better with food," Thomas said.
Anderson helped Thomas learn to redirect his focus when he was depressed from food to activities he enjoyed — like playing his guitar, or riding his bike.
"'This too shall pass' I learned," Thomas said, "and that if I stick to what I'm doing, the urge to eat really does dissipate. It's wonderful."
Depression and obesity influence one another
Obesity is an ongoing epidemic in America — nearly 40 percent of adults are obese, according to recent data from the Centers for Disease Control and Prevention (CDC).
Research shows that depression and obesity can influence one another. Between 2005 and 2010, 43 percent of American adults who suffered from depression were obese, and adults with depression were more likely to be obese, according to the CDC. And a 2010 study from the American Medical Association found that obese people had a 55 percent increased risk of developing depression over time, while those who suffer from depression had a 58 percent increased risk of becoming obese.
Anderson, author of the popular weight loss book, "The Anderson Method," who once struggled with obesity himself, says many of his overweight patients secretly suffer from depression.
"They're not all so depressed they can't get out of bed, but they do have some symptoms that they are usually treating — like self medicating with food," he says, "and conversely, being overweight is an awful thing, and that does not help us in terms of not being depressed."
But Anderson says many avoid seeing a therapist because "there's a stigma attached to getting counseling or mental health."
Deborah Beck Busis, LCSW and director of the Cognitive Behavior Therapy for Weight Loss and Maintenance Program at the Beck Institute, an international non-profit that provides cognitive behavior therapy training and resources in Pennsylvania, says she works directly with people who are chronic dieters.
She says more people in the last decade have begun to turn to therapy for help, but says many still believe they should be able to lose weight on their own "whether or not that's realistic for them long term."
"Even though all the new research shows that obesity is a chronic problem, multi factorial, way more complicated than people realize," Busis says, "a lot of the rhetoric still seems to be 'eat less, exercise more,' and that sounds simple enough, but people really think 'This is something I should be able to do on my own.'"
How the way we think influences the way we eat
Busis says advertisements pushing weight loss "miracles" convince us we can rely on willpower to shed the pounds on our own.
Willpower may work well with most disciplines, like saving money or studying for an exam, Busis says, but not with food. And while people may have some success with dieting, she says many will ultimately regain the weight they've lost. She says the key to losing weight and keeping it off is to learn how to deal with "sabotaging thoughts."
"Anybody can white-knuckle it through no sugar for three or four weeks," Busis says, "but if she doesn't know how to respond to her sabotaging thoughts when she comes into contact with sugar when she's had a really bad day, or when she's at a wedding and everybody else is eating it or something, then she's going to be off track and she's back in that all-or-nothing cycle."
Busis says calorie counting is ideal because it allows you to continue eating foods you love, but in moderation, which she says is much more realistic for long-term weight management.
Thomas says he learned to control his eating by doing just that.
Instead of giving up whole food groups, he began to focus on the number of calories he was consuming.
Following Anderson's advice, he started to write down everything he ate, including the number of calories. Overtime, he memorized how many calories there are in common foods, and knows how much he can eat on a daily basis to maintain his weight.
He says he still eats some of the high-calorie foods he loves, but in small amounts, and no longer brings "mindless eating foods" into his house that tempt him — like baked goods and potato chips.
He has also learned to make compromises. For example, if he decides to eat potatoes, he does not eat a bun with his burger.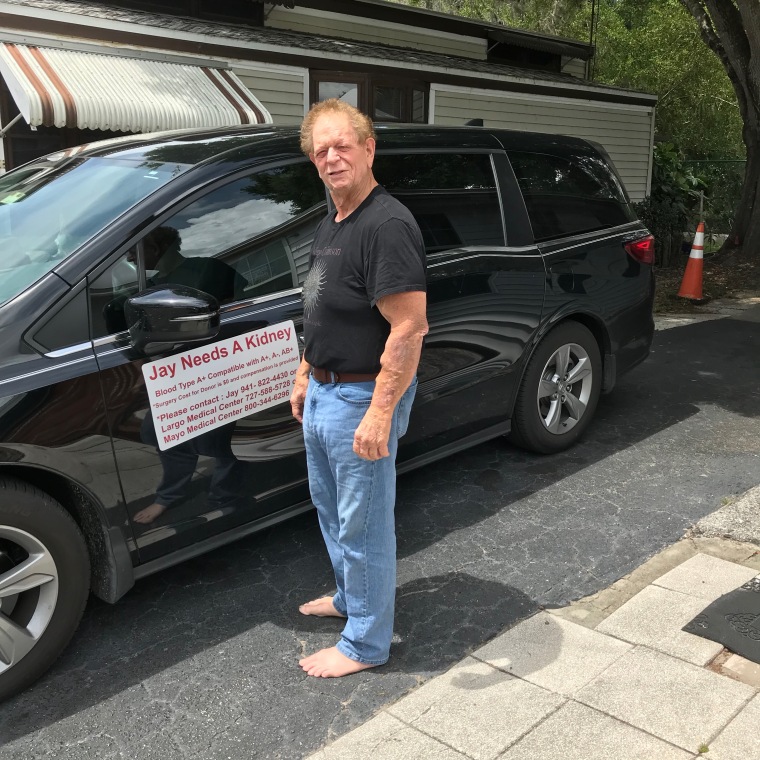 Since 2015, Thomas lost an additional 70 pounds, and now qualifies for a kidney transplant.
"The only consequence from being obese was the high blood pressure, and it killed my kidney," says Thomas, who now weighs 233 pounds.
He has been on dialysis for three years as he awaits a kidney donor who is compatible with his A+ blood type.
Thomas says he still gets the urge to overindulge, but he reminds himself how difficult it used to be to do everyday things.
"Those thoughts still come in, I just don't act on them now, and the therapy has helped me do that," says Thomas.
How to deal with "sabotaging thoughts"
For many who struggle with weight loss, "sabotaging thoughts" can be a major obstacle, according to Busis. For example, when we are presented with food at an office get-together or a party, sabotaging thoughts start to creep in, says Busis. We begin to think, "Well, if everyone else can have chips, why can't I?" "I don't care, I want something to eat." "This is too good, I can't stop." "I shouldn't have to worry about it, it's my birthday, I can eat what I want and start again tomorrow."
To keep these thoughts from interfering with our weight loss, we need to learn to constantly reinforce our goals and plan ahead for how we are going to deal with temptation before it happens, she says.
Here's her advice on how to prevent sabotaging thoughts from ruining your weight loss goals.
1. Come up with an "advantages list"
On some index cards, write down all the reasons why you want to lose weight. Busis says this will help reinforce what you are trying to achieve.
 Examples:
"I do not want to feel at the mercy of my hunger and cravings."
"I want to get out of the pre-diabetic range and get off my cholesterol medication."
"I want to set a good example for my children."
"I want to feel proud of myself when I look in the mirror."
"I want to always be able to fit in my clothes."
2. Plan ahead for how you are going to deal with your sabotaging thoughts
Busis says you should think through any sabotaging thoughts you may have in advance and how you will respond to those thoughts when they inevitably pop up. Write these down on your index cards, as well.

3. Bring your cards with you wherever you go
Look at your cards before you go into any situation where there's food — this will reinforce your goals and help you know how you are going to deal with the situation beforehand. 

4. Decide in advance what you will and will not eat
If you are going to a party or restaurant, plan ahead for what foods you are going to eat and how much of those foods you will have, and stick to your plan.

MORE WEIGHT-LOSS SUCCESS STORIES (AND TIPS TO BORROW)
Want more tips like these? NBC News BETTER is obsessed with finding easier, healthier and smarter ways to live. Sign up for our newsletter and follow us on Facebook, Twitter and Instagram.