At home in New York City, my days are scheduled from the moment I wake up to the second I nearly drop my iPhone on my face watching "The Great British Baking Show" in bed before passing out. In between those scenes of near-solitude, there are at least five meetings, lunch dates, writing sessions, annoying commutes, wonderful moments with friends, cooking, powerlifting workouts, and so much more that I'm probably forgetting. It's been this way for a long time, at least since I moved here more than six years ago. Becoming an adult wasn't about owning a car (I still don't have one) or buying a home (big nope): It was the moment I realized I needed more quiet in my life — and did something about it.
It's funny how part of my solution came in the form of a single, French word: flaneur. It's a funny word, one that easily fits next to hygge or Gemütlichkeit. To give you my own definition, flaneuring is experiencing your environment without interacting with it. You could find yourself underneath the BQE highway in Brooklyn during the busiest of rush hours with a marching band passing in front of you, and there's a sense of quiet solitude that comes with choosing to observe the chaos in front of you over interacting with it. You're not being asked to complete any task; you are existing within a space, quietly.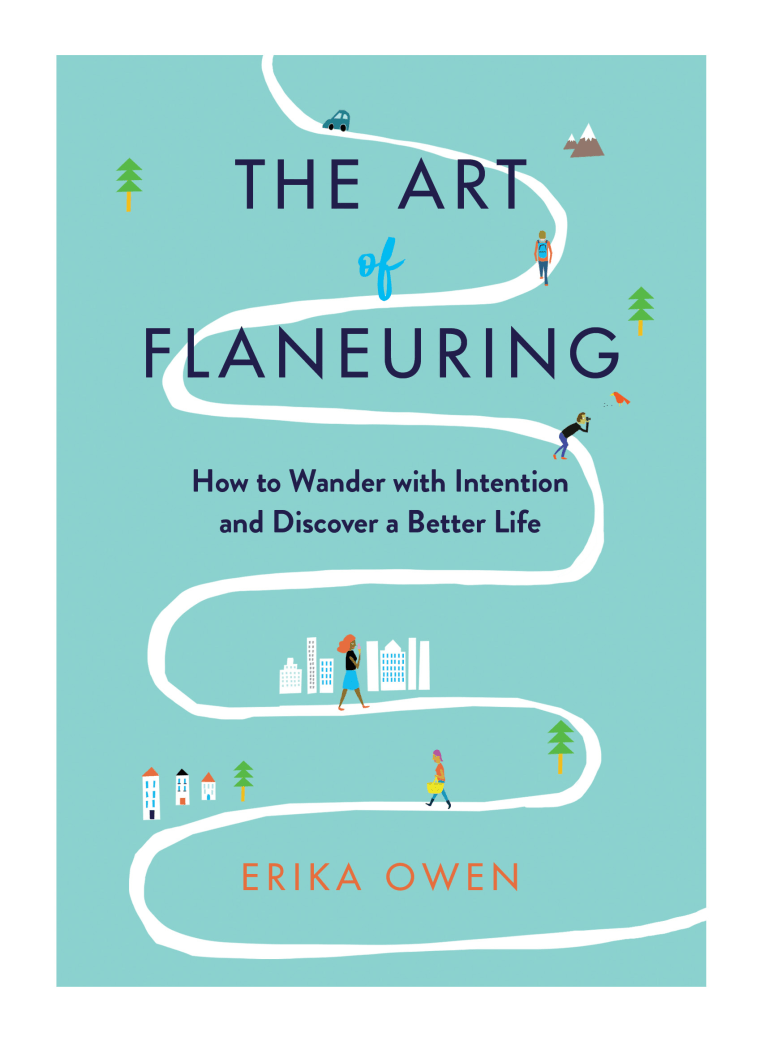 These moments of observation are something I seek out on a daily basis. Flaneuring has helped me live a healthier life (more mental than physical, in my case) and with it has come the kind of happiness that proceeds understanding yourself better. "The Art of Flaneuring" is a toolkit I've put together, a physical guide on how to make flaneuring part of everyday life. It's something I created for myself, but more importantly a resource for others who may be seeking a layer of creative spontaneity for an act you're already very familiar with (walking).
Becoming an adult wasn't about owning a car (I still don't have one) or buying a home (big nope): It was the moment I realized I needed more quiet in my life — and did something about it.
Erika Owen
Since making a deliberate effort to incorporate more moments of spontaneity into my life, there are a few positive impacts I've noticed in my everyday life. Let's break them down:
1. I rediscovered my creativity
Stress relief comes in the form of creative projects for me. It's clear to tell when I'm having a busy few days, weeks, or months judging by how many unfinished projects I have littering our dining room table. While many of my flaneuring sessions are used as meditation, I find inspiration creeping in and taking over my brain when I get out and walk: an especially brilliant color covering a brownstone door, a group of people all dressed in the same pattern, a quirky phrase on a billboard. Inspiration strikes far more often when I'm not looking for it.
2. Talking to people is easier
Injecting yourself into a scene isn't easy, even when nothing is expected of you. I used to find myself feeling unstable in unfamiliar situations, whether it's a meeting at work with new colleagues or waiting in line at a café I've never been to. Maybe it's exposure therapy, but walking through many different environments in one go has been therapeutic for me, with the unexpected perk of speaking to strangers and friends with more ease. I've found my insight to be more thoughtful and my observations brought to conversations more vivid.
3. I'm a calmer person
I've never been one to get worked up, at least publicly. When I'm upset, I'll often push it to the very edges of my brain and body until I find a moment of complete solitude. Since I've started wandering more, I find myself having less to deal with in my quiet moments. I'll dig through the topics I have to work though, spending little to no time "working though" the things I've been avoiding. That bank is empty, or at least much closer to it. While I would probably have to speak with a professional to define what this is, I attribute it to feeling more stable in my physical place in the world.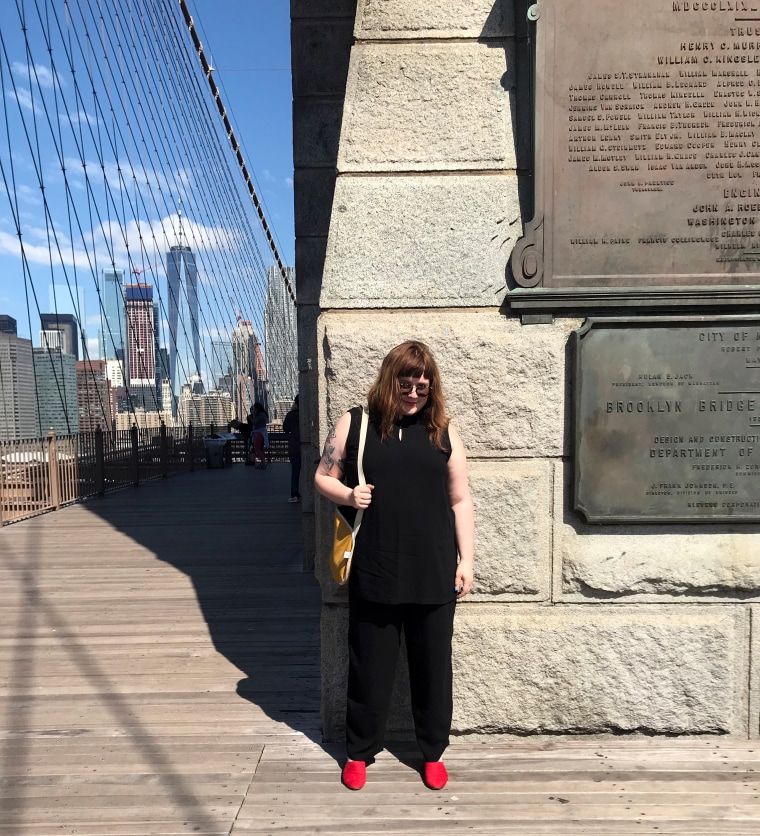 4. Life's annoying moments are less … annoying
I can't tell you how many times a day I find myself faced with some sort of physical obstacle. It could be sidewalk construction blocking my usual route to work or my train breaking down mid-tunnel when I'm late for a meeting. Giving myself another option like taking a different street or getting off the train and walking has made me more accepting of change. This paired with seeing how others are moving about the world — hearing tidbits of tough phone conversations, a stranger helping a kid that just fell from a swingset, a cyclist barely avoiding a collision with an inattentive driver — helps me realize that there are plenty of unexpected hurdles that I could be dealing with. I'll call this a much-needed dose of perspective.
5. I feel more connected to my body
This may be the easiest change to relate with. After walking the three miles to work, I'm sore. An afternoon spent walking through a park makes me want to spend an afternoon with my feet up. I could easily count this as a negative aspect to flaneuring, but these are reminders that I did something with my physical body. Flaneuring can be such a mental activity, it's easy to forget that your hips, quads, knees, calves, heels, arches, and toes all play a very important role in getting you around. I know what walking six miles feels like to my left knee, the one that still aches from a high school gym class injury. I know how my lower back feels after taking a break to lay in the grass in Prospect Park. I know which shoes make my feet sing and which ones make them sigh in discomfort. You may spend most of your time flaneuring to clear your head — I certainly do — but your body's work cannot be understated.
MORE FROM BETTER
Want more tips like these? NBC News BETTER is obsessed with finding easier, healthier and smarter ways to live. Sign up for our newsletter and follow us on Facebook, Twitter and Instagram.