When humanitarian and boxing champion Muhammad Ali died three years ago this month, the world came together to celebrate what he meant to them. After all, to many of his fans, it felt like the Champ belonged to all of us, but to his nine children, his greatest role was being a father.
Ahead of Father's Day his next-to-youngest child Laila Ali — also a boxing champion and humanitarian — shared her thoughts with NBC News BETTER on the lessons she learned from her father, and how she's using those to raise socially conscious children of her own, son Curtis, 10, and daughter Sydney, eight.
Ali is following her father's footstep in more than just the boxing ring. She's worked with Feeding America for more than 10 years "because this is an issue I'm passionate about," she said.
Caring about, and helping others, has always been important, she said, "but we're just seeing so much of a divide and so many people suffering all over world [today] that now it's really heightened. We want to make sure we start with our kids young. If people cared more and had more compassion then we wouldn't have some problems we have."
That care and compassion starts in the home, Ali said. "You want to make sure you have love in your heart. Love makes you want to give back." It also lets us see the ways we're alike, not different, she said. "We all want to see the same thing — we want food on table, we want our family to be safe, to be successful in life and to be happy." When you see how alike we are, she said, "you naturally want to pull people up."
The compassion that led her to work for others "started for me in my house watching my father," Ali said. Even if he'd never taught her anything verbally, "I would know just from watching him," she said.
Muhammad Ali faced and overcame many challenges in his own humanitarian work. And parents today likewise have a fight in raising kids who care.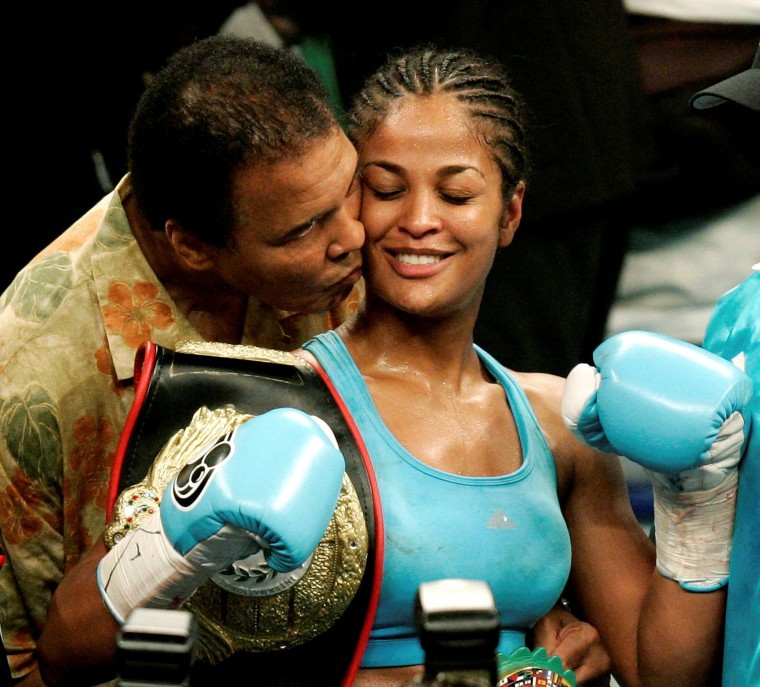 "Kids have so much access to things they don't need to see and pay attention to," said Ali. There's so much opportunity for them to see people not treating each other kindly, she said "it's really important that we balance that out by showing how we should treat people."
Ali likes to remind people that her father "was just a little boy from Louisville who believed in himself and wanted to change the world," she said. "Anyone can make a change if they have love in their heart." And that starts at home she said, using the lessons she learned from her father.
Be their example
Like father, like daughter, Ali shows her children how to care by her own example. "They learn from what they see," she said. "My children see their mother really always trying to have integrity, and good character, and [to be] giving back when I can."
Let them see firsthand
The statistics are staggering. "One in six kids goes hungry and that number rises in summer because kids don't have access to school lunch," Ali said. "I remind [my kids] all the time, imagine if you said, 'mommy I'm hungry,' and I couldn't feed you. That breaks my heart."
But kids don't always get it, she said. "Sometimes they need to see it."
"It's not to beat your kids over the head with it," she said, but if you have a local food bank, it's important to let kids see who is affected by hunger. "These are a lot of times working families falling on hard times," she said. "A lot of people are just a paycheck away [from needing help]. I've seen people standing in line with business suits on."
Do it even when it costs you
Muhammad Ali was known for his generosity, even when it didn't come easily. "When he had his titles stripped he was still going around the country and even up to the day he passed he never hid [from the public], even though it took a lot [for him to do that], she said. "He felt like that's what he was put on this earth to do, he had a passion, he had a purpose."
He rarely turned away people in need and gave so generously that he jeopardized his own finances on several occasions.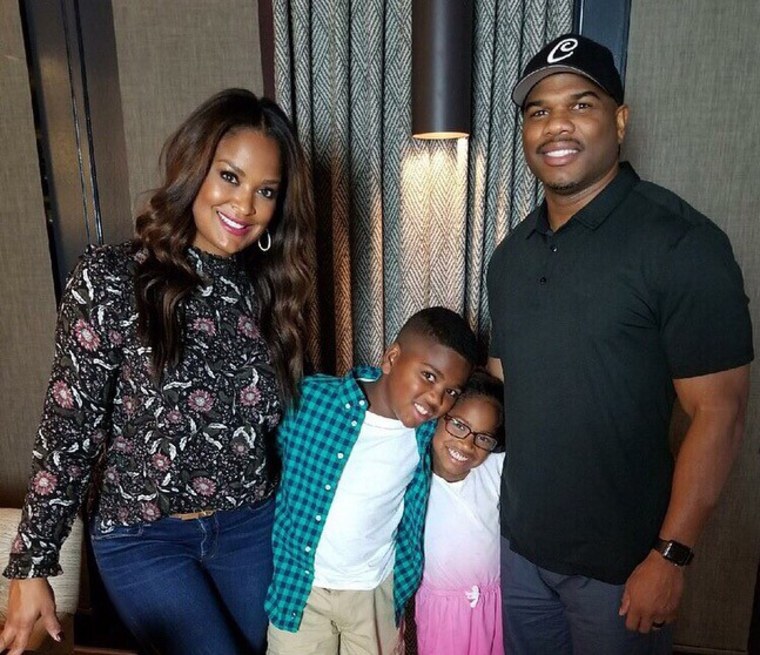 It can start small
But you don't have to have wealth and fame to make a difference. "It doesn't have to be at [Muhammad Ali's] level," she said. "You can give back in your neighborhood or community, or start your own organization. There's going to be ways you can donate time."
Ali suggests making donations at the grocery store to give to food banks, or reaching out directly to the food banks. "If you want to give money, go to GiveAGallon.com and donate so kids in your community have access to high-quality nutrition, including milk."
Her son and daughter wanted to raise money, so they opened a lemonade stand. Did they make a fortune? No. But they learned they could make a difference.
And Ali's final advice ahead of Father's Day? "If you're fortunate enough to have your father, make sure you tell him you love him."
MORE FROM BETTER
Want more tips like these? NBC News BETTER is obsessed with finding easier, healthier and smarter ways to live. Sign up for our newsletter and follow us on Facebook, Twitter and Instagram.