Rick Kranias loves nothing better than summer grilling and finding the perfect beer to complement it. He's a self-described beer geek and part of the fun is learning about and trying new, seasonal options each year. He mixes and matches them with the tastes of summer, or simply enjoys one after a hot workout or an hour spent mowing the lawn.
Lucky for Maryland-based Kranias, there's never been a better time to discover new beer options — the sky is the limit these days. This is especially true in summer, when fruits sometimes infuse and lighten up the offerings, or brewers make special, limited release versions of their heavier winter beers.
Michael Echeveste, beverage manager for the Yard House line of restaurants — which claims to have the world's largest selection of draft beers — says there are several summer beer trends worth noting right now. "There's a lot of emphasis on lower calorie, lower carb beer," he says. "Alongside that, we're seeing demand for lower- and sometimes no-alcohol options."
In the warmer months, people sometimes look to get in a solid workout and have a little reward at the end with a light, cold beer. "There used to be a gap in the offerings in this regard," Echeveste says. "But now we're seeing that need addressed. There are a lot of options in this area now and I only expect that to expand."
The other summer trend is coordinating easily approachable beer with traditional summer foods. "Pilsner beers are actually making a comeback in this space," says Echeveste. "This is not your father's pilsner, but something a little hoppy that has a craft element to it."
Speaking of hoppy beers, many people take breaks from today's popular IPAs in the summer, but Kranias sees them as perfect pairings to a steak on the grill. "I like to drink a New England style, unfiltered IPA with a steak," he says.
Because he's Maryland based, Kranias also takes part in his share of crab feasts in summer. "The only way to go with crabs is a Maryland Natty Boh," he says. "It's a basic lager and it doesn't compete with the flavor of the crabs or the Old Bay seasoning. It's just the right thing to do." (For an even lower-alcohol choice from the same brewery, reach for National Bohemian's new Day Beer, which clocks in at 110 calories with a 3.8 ABV.)
Other summer foods have natural beer pairings as well. Tacos? Turn to a Mexican, lime-infused option, or one of the innovative pepper-infused beers on the market. Seafood on the grill? Consider something with a bit of citrus and a little bit of sea salt for a beachside vibe.
Grab one of these summer six packs
As to hanging out and spending an hour on the patio or deck with a beer, just about everyone can find a fun, lower-alcohol beer to fit the bill. When it comes to refreshing, out-of-the-box options, especially of the fruit-infused variety, brewers have become incredibly creative. There's something for everyone, and you might want to consider out-of-the-box options like these: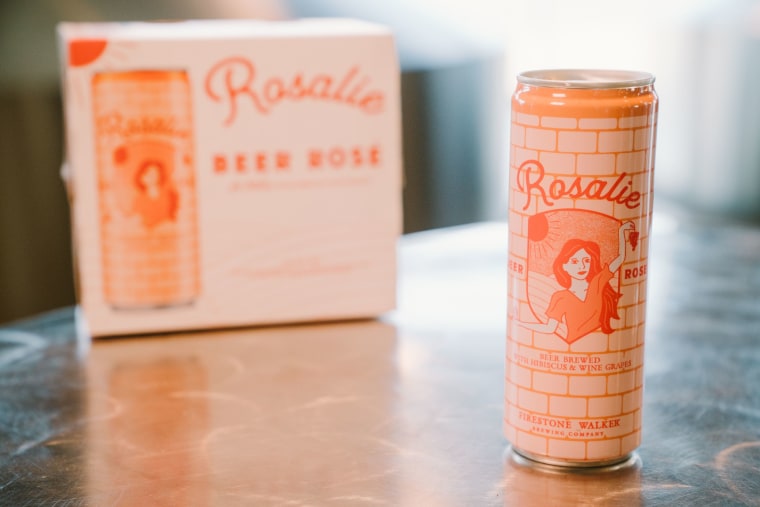 With so many summer-forward varieties of beer available today, you may find yourself hosting plenty of cookouts to give them all a try. "It's all about finding the right beer at the right moment," says Echeveste. "They can add a crisp, lovely presence to the season."
Traveling to new places? You might want to consider local options when stopping in new restaurants or breweries. This is the approach Kranias takes each year. "One of my all-time favorites is Saranac Brewery, which I pick up in the Adirondacks every summer," he says. "Trying local beers is a great way to expand your horizons."
Don't miss: 4 make-ahead batch cocktail recipes for summer
Want more tips like these? NBC News BETTER is obsessed with finding easier, healthier and smarter ways to live. Sign up for our newsletter and follow us on Facebook, Twitter and Instagram.