At this moment you are probably at home, wherever home is to you. I hope you are home. I hope you are safe. I hope you are finding ways to navigate this terrible time, because that's what it is.
But there are bright spots, and we need actively to seek them out. The news is peppering its feeds with moments of humanity and humor and sometimes even acts of heroism, big and small. And we need to do the same for ourselves. A Sunday supper is one such act of what used to feel like somewhat mundane goodwill, but now might feel like a lifeline. Truth is, we are all probably dining with the people we live with every night now. That might be four people, that might be more, that might be yours truly. But we have to do something to set apart the days and nights, to make the week feel even close to normal, to give ourselves things to look forward to, and feel warm about.
So, let's hold on to Sunday supper tightly. The food may change, while the participants may be the same for a while, but let's make it something more and different than the other nights of the week.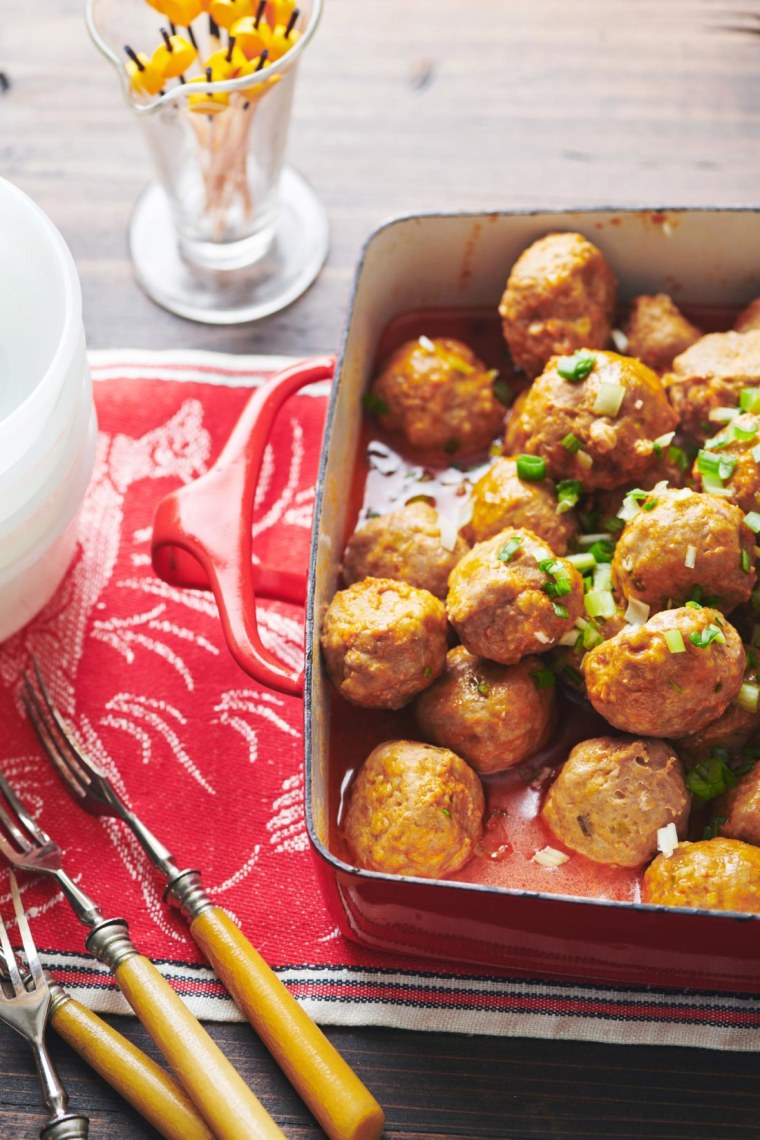 The addicting flavors of chicken wings get translated into meatballs, made with ground chicken. Leftovers are very easy to reheat later in the week for a quick lunch (in the surprising event that there are leftovers, but then again, few things feel surprising at this moment.). Rolling meatballs is a bit time consuming, but also a good reason to pull a kid into the kitchen to help you with this (wash hands thoroughly with warm soapy water before and after). You can make the meatballs a bit bigger or smaller than the size suggested in this recipe — the cooking times will still be the same.
These meatballs are excellent served with their sauce of a bed of simple white or brown rice (or any other grain you prefer). And this is an excellent moment to learn how to make a pot of perfect rice on the stove.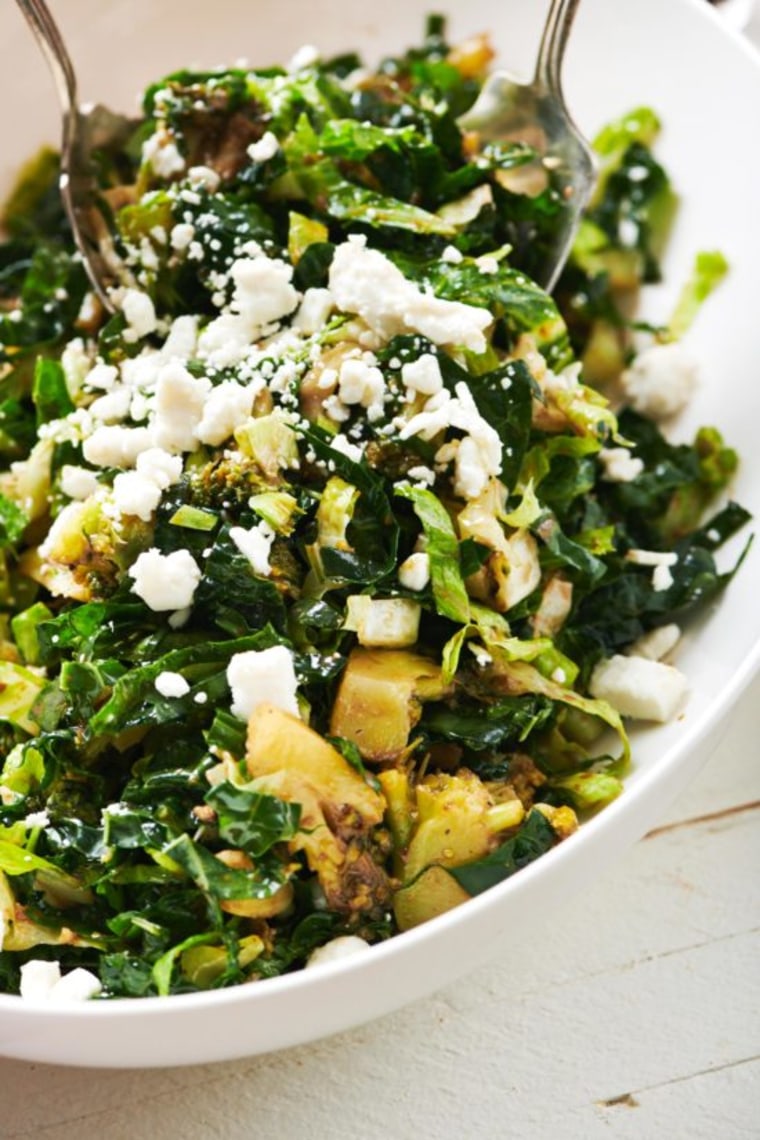 You can play around with whatever lettuces you have in the house. And you can use frozen broccoli in place of the fresh. Leave out the feta if you decide to add crumbled blue cheese to the slow cooker buffalo meatballs.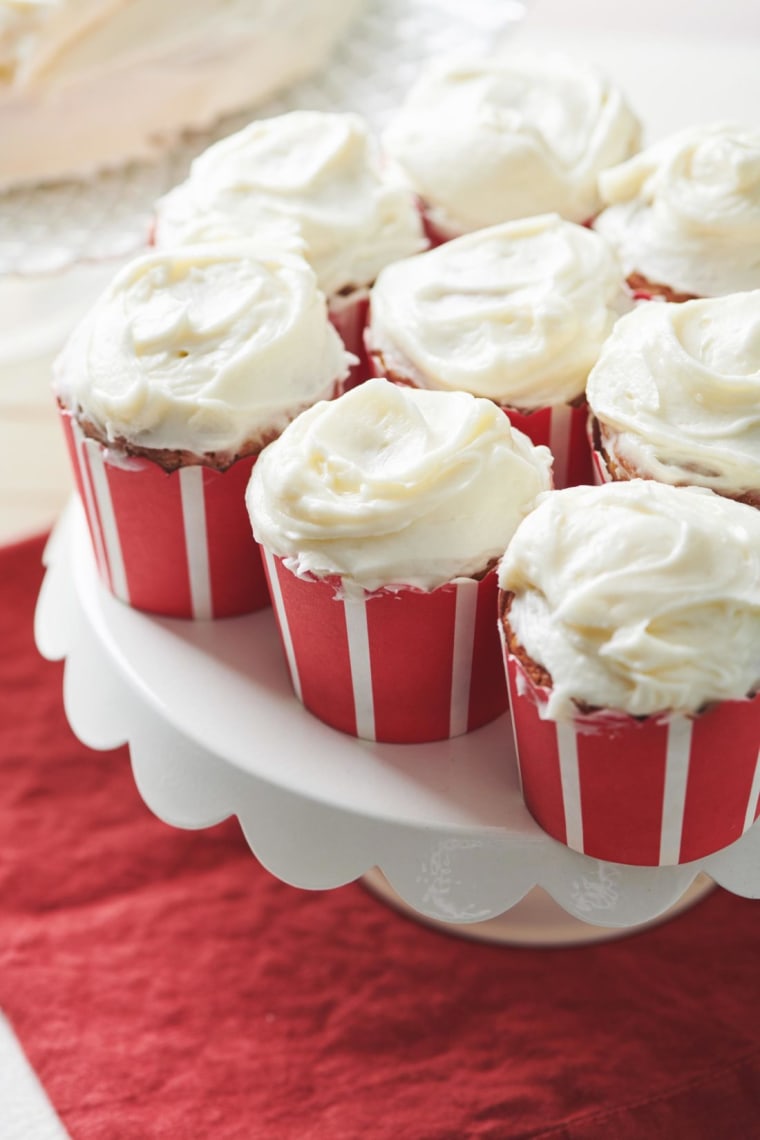 During good times and bad times I often have overripe bananas on the counter, and I'm betting that a lot of us do this week. A baking project is a good thing right now. Cupcakes are a good thing always. And then you have leftover treats for later in the week.
More family dinner ideas
Want more tips like these? NBC News BETTER is obsessed with finding easier, healthier and smarter ways to live. Sign up for our newsletter and follow us on Facebook, Twitter and Instagram.