Back in 2005, when Eli Roth's slasher film "Hostel" (the first of three in the gory series) hit the theaters, I was a young college student who'd recently traveled to Europe on a shoestring budget. I never saw the movie, but I recall being impressed by its premise, and thinking, "What a perfect setting for a horror movie!"
The hostels I'd visited were far from salacious torture chambers — but they were equally far from being charming abodes. But, hey, for as little as a few bucks a night, what more could you expect beyond a rickety bunk in a room shared with strangers? If amenities were what you were after, you could head out the door to the nearest hotel.
Thanks to a few factors — most notably the growth of Instagram, online review platforms and the rise of the digital nomad — hostels are no longer the bane of the budget traveler's journey.
Around the world, in tiny villages and major cities alike, hostel owners are delivering a curated experience that highlights comfort, community and coolness — all for generally much cheaper than a hotel or an Airbnb.
Come for the cheap lodging, stay for the cheap beer
Brendan Lee, a travel blogger from New Zealand who has "practically lived in hostels these past few years," has seen hostels make radical progress in a relatively short amount of time.
"Hostels are far more modern now than they were just a few years ago, especially compared to 2011 when I started backpacking," Lee says. "They used to be just a cheap bed, but now they've become much more sympathetic to the other needs of today's travelers, such as cheap laundry, cheap (and healthy) food, cheap tours and activities, cheap alcohol, etc."
People want to socialize, it's part of the whole sharing economy. The meeting people aspect is a huge draw for hostels.
Maryline Goldman, global head of PR and communications for Hostelworld
Rosie Bell, a freelance travel writer based in Panama, observes hostels "attempting to be everything to everyone and not just seedy places for backpackers on extended gap years."
Bell notes that hostels are increasingly incorporating co-working spaces into their layouts to cater to the digital nomad. Guests can also typically count on other community building perks, including "yoga studios, cinemas, rooftop clubs, surf camps — you name it — and they appeal to an ever-expanding demographic," Bell says. "I've witnessed them change the landscape here and become an international force to be reckoned with."
Meet me for drinks at the hostel bar
A hostel used to be a place to sleep. Now it's a place to hang out.
Consider Fabrika in Tbilisi, Georgia.
"I'm not even staying here while I'm in Tbilisi, I'm actually staying in a full-service modern apartment," says Nate Hake, a travel blogger who has visited more than 45 countries in the past three years. "But I choose to come to Fabrika anyway to get work done and just to enjoy the environment, because it's a full-service social hub for travelers and locals alike. It's located in a former Soviet sewing factory that's been turned into this huge hostel that includes a community event space, a restaurant, a giant cafe, a co-working space, a courtyard and a ton of local art. It's so cool that even the young locals come here just for fun."
Running a hip hangout spot may not have been top priority to a hostel owner a decade ago, but now that they've caught on to what millennials want, it's crucial. A recent report on hostel travel from Hostelworld found that among millennials (versus boomers), there's a 59 percent increase of interest in co-working spaces, a 55 percent increase in bar and party scene, and a 39 percent increase in social spaces.
"People want to socialize. It's part of the whole sharing economy," says Maryline Goldman, global head of PR and communications for Hostelworld. "The meeting people aspect is a huge draw for hostels."
These community perks are also potentially a huge money maker for hostels, which still aim to bring ultra-affordable lodging options to guests.
"Customers love to spend money socializing, so if a hostel has a cool hostel bar and good Wi-Fi, they're creating a social space where people can have food and beverages, and even invite people to meet them for dinner. That's what really drives the revenue," Goldman said.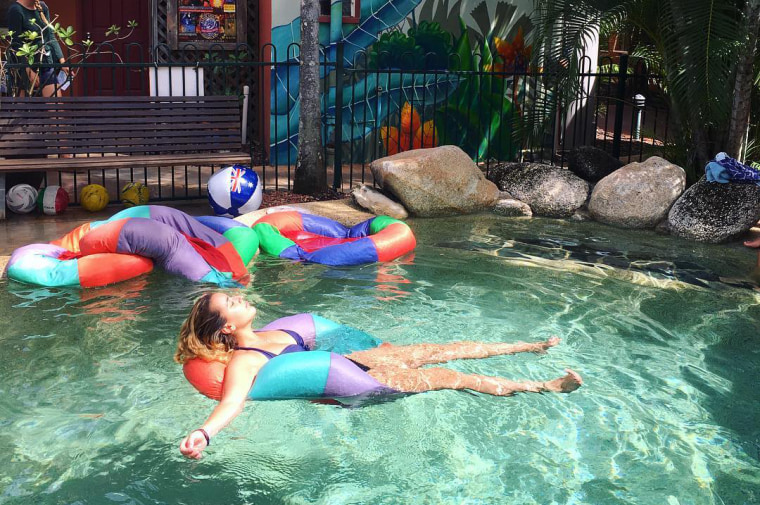 Connecting with a community and advocating responsible tourism
Lee has noticed that hostel owners are keen on encouraging travelers who may be glued to their phones to interact with one another, which can be a welcome motivation.
"Many hostel owners these days seem to be prior nomads and are aware of how important it is to create a social environment and help travelers connect with each other," Lee said. "This is doubly so nowadays in the smartphone generation, as in many hostel lounges today it's simply 100 people sitting at separate tables on their phones. So lots of hostels these days are big on events like pub quizzes, BBQ night, ice cream night, movie night."
On a similar note, more and more hostel owners are creating opportunities for guests to engage meaningfully with the local community.
"Hostels are doing a lot of stuff with locals, and a lot towards sustainability," Goldman said. "You'll see many that work with charities to cook local dishes."
You'll also see hostels, such as Unite Hostel in Barcelona, devoted to the philosophy of responsible tourism. Going back to Hostelworld's aforementioned report, there's a 77 percent increase of interest among millennials in environmental friendliness.
"From the beginning we thought about responsible tourism — this was important to us," says Alvaro Llarás, CEO of Unite Hostel. "We have a claim about [it] on every wall of our building, which was built for the Barcelona Olympic games, so it was important for any builds we made to be energy efficient."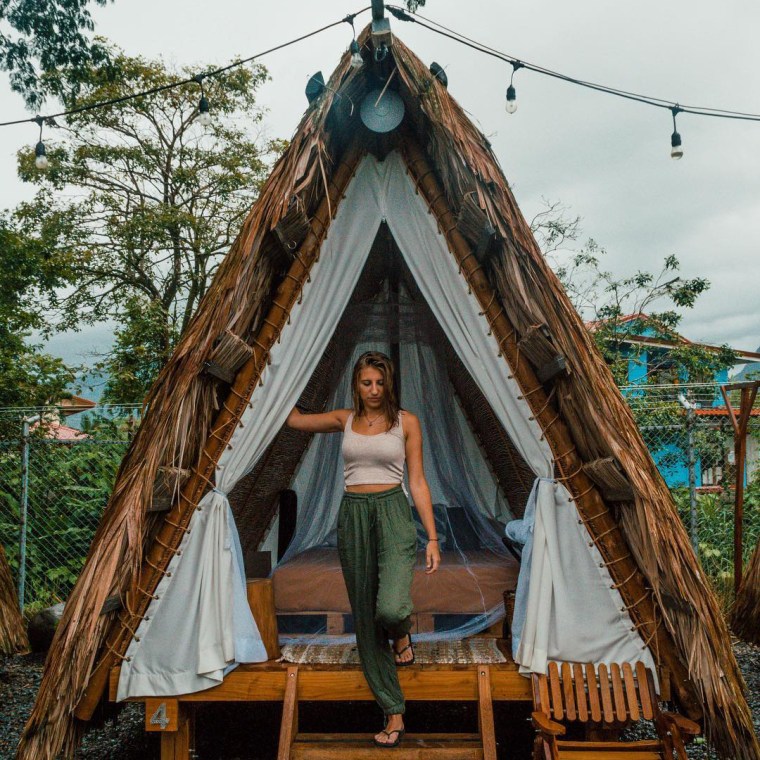 Hostels are up 90 percent cheaper than hotels, and do offer private rooms
The cost of hostels varies widely, and depends on the price of the location at hand.
"In my experience, dorm beds are usually 80 to 90 percent cheaper than hotels, and private rooms in a hostel are usually around 40 to 50 percent cheaper," says Lee. "So, if a three-star hotel in the city is $100, a dorm bed at a decent hostel will probably be around $10-$12, and a private room around $50."
Matt Kiefer, founder of Hostelgeeks, underscores that price really depends on where you are going.
"In Vietnam you can sleep in a gorgeous hostel like the Memory Hostel for as little as 7 euros; in Europe you can stay at gorgeous hostels from 15 euros upwards, in the U.S.A. you can find stunning hostels from $15 all the way up to $35," says Kiefer, adding that areas "like Bali, Thailand, Vietnam and Portugal has the highest price quality ratio."
Still, you get what you pay for
What exactly you can expect to get for your money also depends, but in my research, I'm finding that the more you pay, the more you get — and you're still not paying anywhere near the price of a hotel.
Deidre Mathis, owner of Wanderstay in Houston, says that guests pay $33 to $60 a night per person plus tax. The fee includes a free small breakfast, free wi-fi, full size beds, full size kitchen, games, discounts at nearby bars/restaurants, luggage storage, locker storage, iron, hair dryers, outdoor hammocks and gated parking,
Just about every hostel in the world offers private rooms (Wanderstay, for instance, touts two), but Goldman stresses that these tend to go quick as they're in low supply, so if you need a private room, you should book in advance.
Goodbye creaky bunk bed, hello sleep pod
Pro-tip: A dormitory style sleep setting isn't terribly appealing, but it should be noted that hostel beds have come a long way, too.
"Well-rated hostels don't just provide a rickety bed, but also curtains to create a little privacy, an outlet or two for each bed, a reading light, and a little shelf," says Erika van't Veld, a travel blogger based in Japan, who has stayed in over 100 hostels around the globe. "Bathrooms should be clean, and the more amenities provided, the better."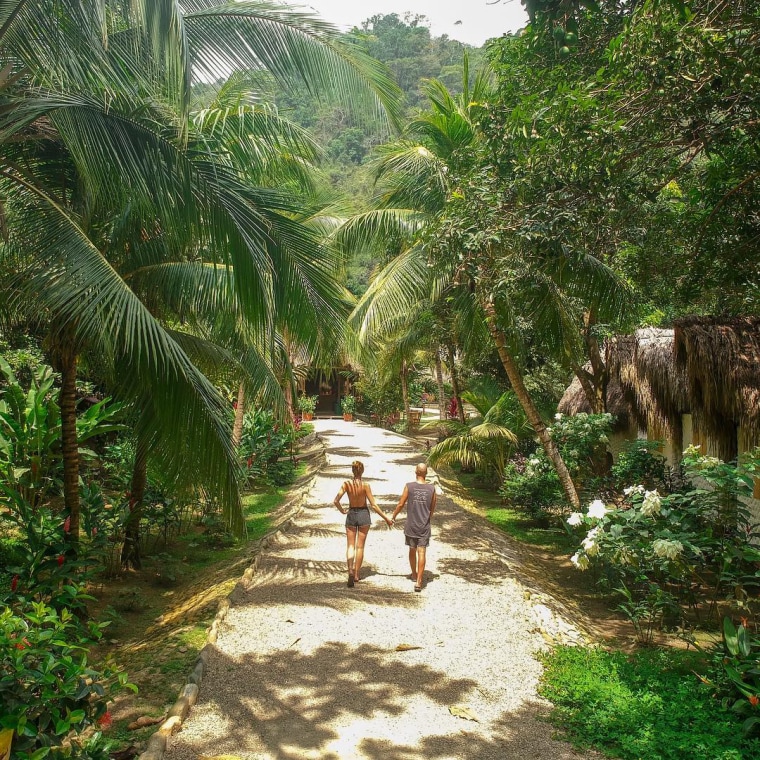 Scour review sites to find good options for families
Though hostels are still targeted at youthful travelers, most do not have an age limit and if you really scour the reviews, you should be able to find the perfect hostel for your needs.
"I think every demographic is suitable to stay in a hostel, even families and retirees, young children etc.," Lee said. "I think the only person who shouldn't stay in a hostel is someone who is very private or looking to be alone — and even then, you could probably find a suitable hostel if you really tried."
Booking site reviews should help you narrow your search.
"The reviews on booking sites are a great source of information," says Lee. "For example, someone might write 'we brought our three kids here and they loved it.' So, some time needs to be taken to vet the hostel and see what kind of customer it's catering to, but in most cases it's quite obvious."
Kiefer finds that most of the time, hostels are "fantastic" for kids. "They find more kids, and in a place where many different languages and cultures unite, the world opens for kids."
All this said, you still need to be cautious when staying in a hostel. While generally safe, Kiefer said he would still not leave his wallet lying around.
Ah, yes, so at least some things never change.
MORE TRAVEL HACKS AND TIPS
Want more tips like these? NBC News BETTER is obsessed with finding easier, healthier and smarter ways to live. Sign up for our newsletter and follow us on Facebook, Twitter and Instagram.