January is maybe the "soupiest" month in the calendar year. It's cold, the over-the-topness of the holidays has come to a close, and we're all trying to reign it in a bit. Soup is also comforting, easy to make, versatile, perfect for incorporating leftovers, and just downright delicious. And if the soup community (what, it's not a thing?) could elect their leader, it would almost definitely be chicken soup. Which has the reputation for also being "medicinal" as well as soothing and savory — if you want to challenge that contention, go ahead. I'll argue back while slurping on some chicken noodle soup.
And guess what? Pretty much every part of the world has a version of chicken soup! While many of us do think of the classic American/Jewish chicken noodle soup, or maybe even chicken matzoh ball soup, or the perfect storm of chicken noodle matzoh ball soup (food of the gods) as the quintessential chicken soup, there's lots more chicken soups to sample.
And how simple and pleasurable to explore other cuisines by experimenting with different flavors in the guise of one of the most welcoming soup categories out there. Whether you're fighting the cold, or fighting an actual cold, a bowl of chicken soup is just the thing.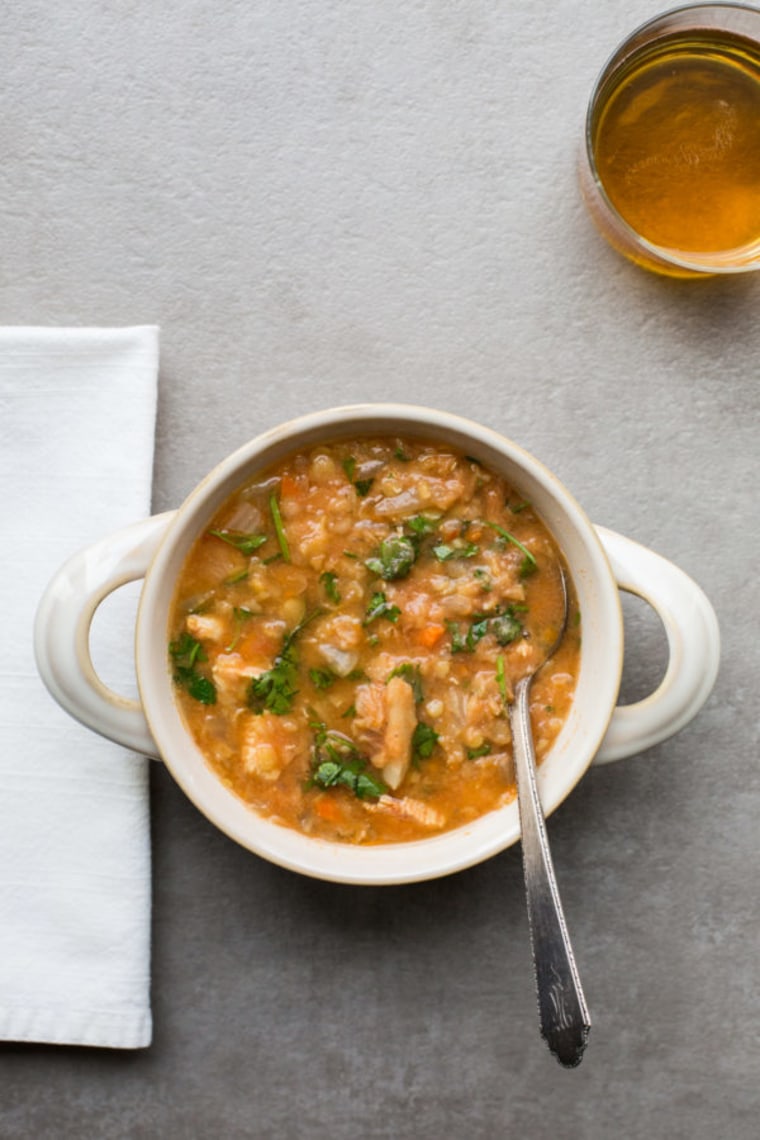 This Indian-ish inspired soup is completely satisfying, thick, fragrant with cumin and coriander, and slightly dal-like in personality because of the red lentils. Fennel is like celery that's done some push-ups, with an anise-ish flavor that elevates everything else. And the fresh parsley at the end kind of makes the soup, for me. Plus, a slow-cooker soup — always a yes.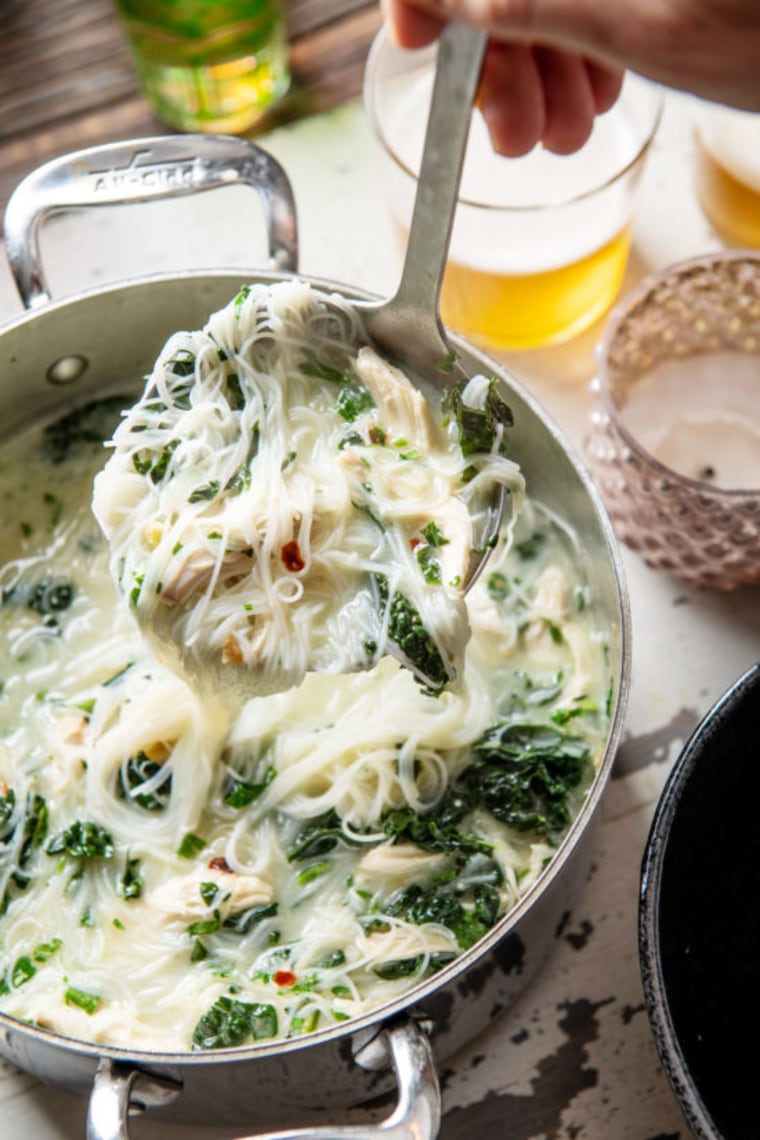 Comfort food, but on the lighter side. If you've never cooked with rice noodles, let's take a quick pause. There is nothing hard about cooking them, in the same way that there is nothing hard about cooking any kind of noodles or pasta. The difference is with rice noodles, you are usually giving them a soak in very hot water, versus adding them to a pot of boiling water. The coconut milk adds nuttiness and creamy-ness, the fish sauce adds umami (which roughly translates to the word savory-ness) and both are easy to find in the Asian section of the supermarket, or online. A bit of lime juice, ginger, and jalapeño elevate the flavor and will also help clear out any congestion!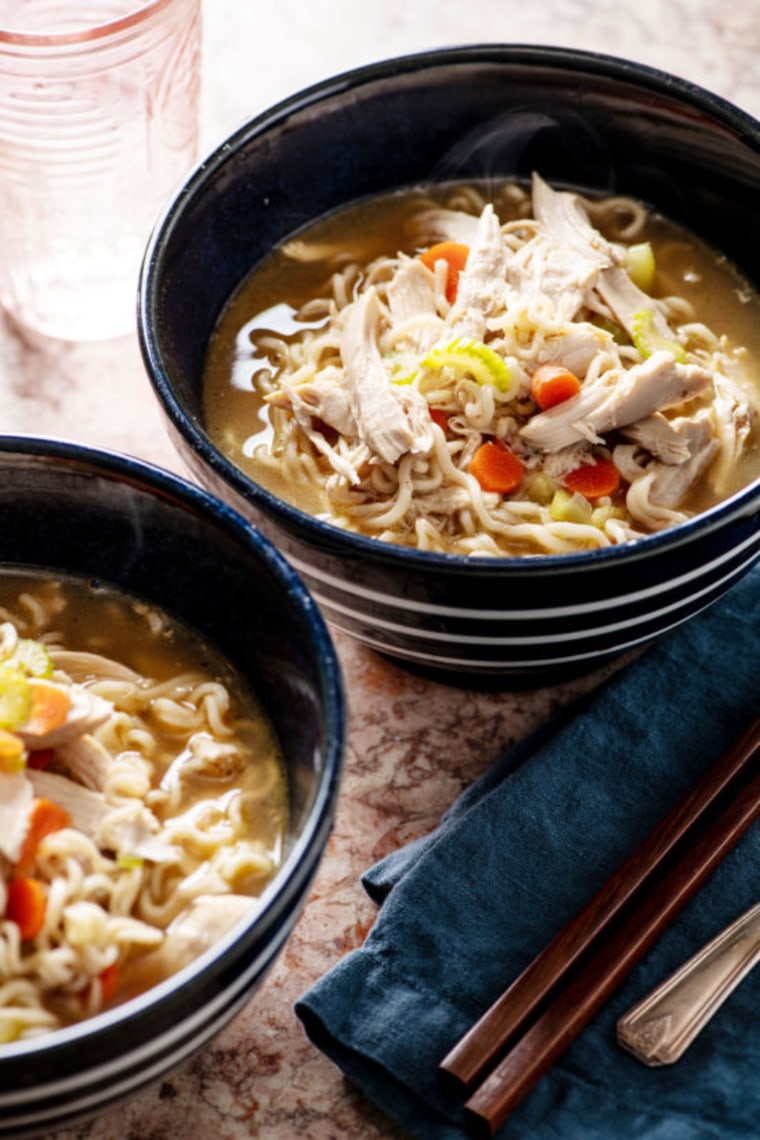 It's not the complicated recipe creation that makes me feel happy and proud so much ... it's the easy ones. You simply simmer the bones and skin of a rotisserie chicken (everything but the meat, which you shred and save for the soup itself) in some broth, all on their own, or with the addition of a few chunks of carrot, celery and onion if you feel like taking one extra step. Then you strain the broth and add cooked ramen noodles (you'll toss those little salty packets of "flavoring"). Add some sliced carrots and celery to the strained broth for color and flavor and texture and a nod to the fact that it's nice to have produce in your chicken noodle soup. The dill is optional though it does make chicken noodle soup taste like chicken noodle soup to folks who grew up with the Jewish version of this soup.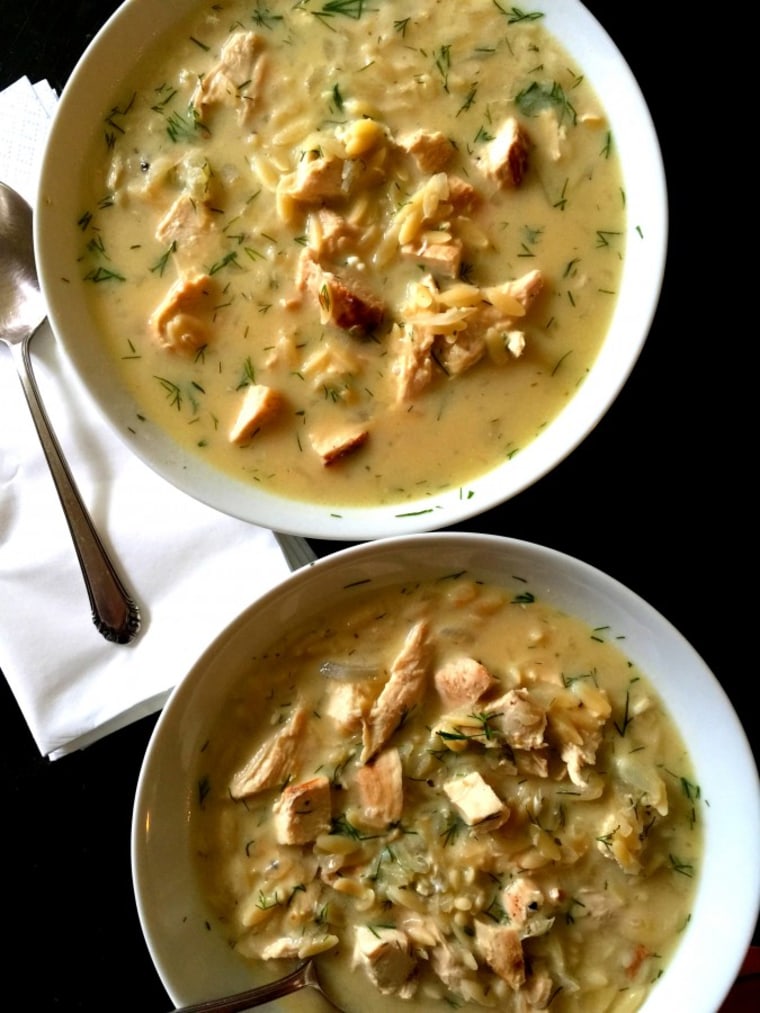 Avgolemono is the lemony chicken soup of Greece. It has a richness and a thickness that comes from whisking in some eggs into part of the liquid, then whisking that mixture back into the whole pot. It's sometimes made with rice, but often made with orzo (a rice-shaped noodle), which I used here. Our family likes a lot of bang for their buck in their chicken soup, so this one is fairly well populated with chicken, orzo and fresh herbs.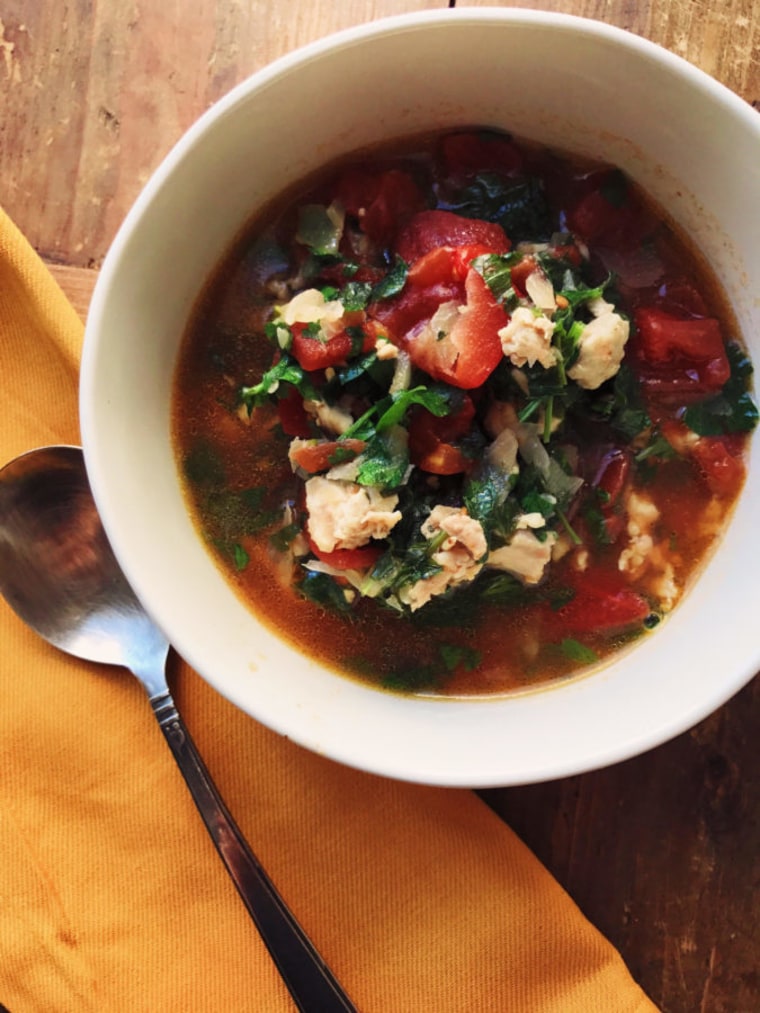 The word "fragrant" is in the title because when the coriander and the cumin join the chicken and the onions in the hot pan, the smell will make everyone within 250 feet feel instantly ravenous. This soup is chunky and the tomatoes add a lovely richness and acidity.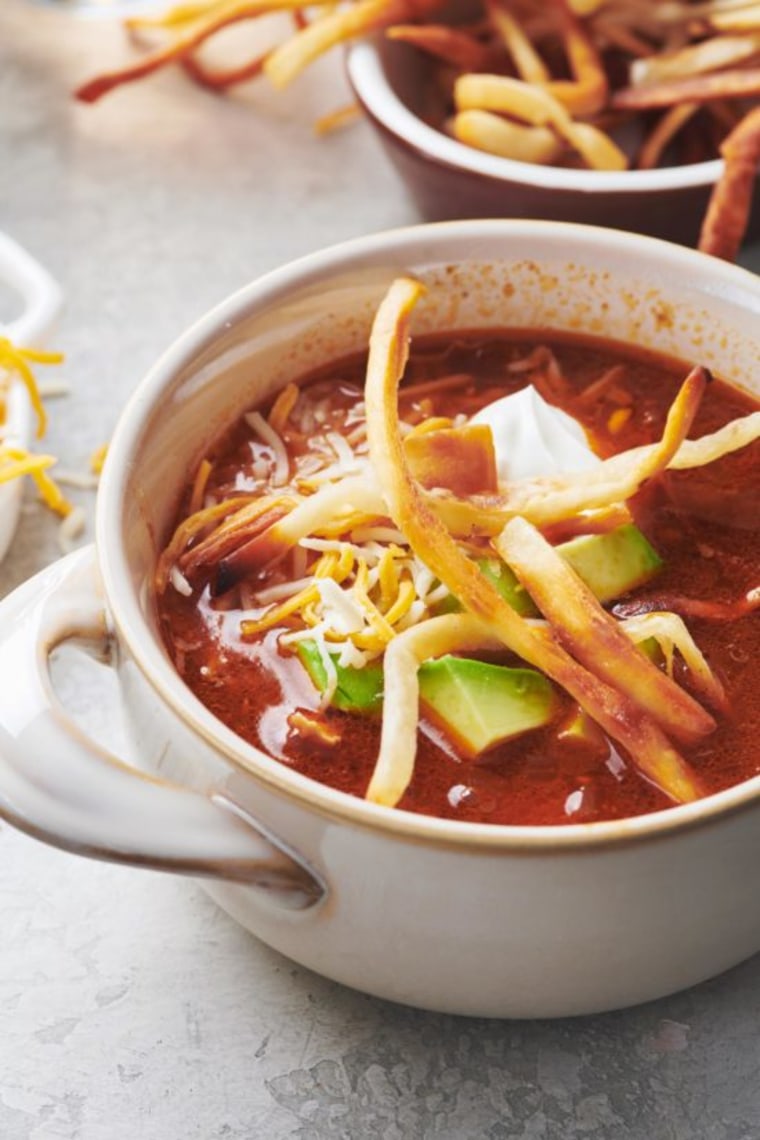 This divine soup is scented with chili, cumin and coriander, and topped with all kinds of deliciousness, like avocado and tortilla crisps. This is one of my favorite soups of all time.
More Recipe Ideas
Want more tips like these? NBC News BETTER is obsessed with finding easier, healthier and smarter ways to live. Sign up for our newsletter and follow us on Facebook, Twitter and Instagram.