Forget flowers. Nothing says love like packing up your life to start over in a new city with the person you love. It sounds risky, but a new report from moving start-up Bellhops suggests the majority of move-for-love couples make it. "The State of Moving", which compiles existing data about moving along with Bellhops' own research based on social media conversations about moving, reports that 60 percent of the time when a person moves for their partner the relationship works out.
So, it looks like "making the leap for love is a good idea," Luke Marklin, Bellhops CEO, told NBC News BETTER. He can also speak from personal experience; his wife moved for him. It makes sense when you consider that moving "shows a level of investment and commitment," he said. "They're going to move their life and they're going to be all in."
While the odds may be decent, it's not something to be entered lightly. Terri Orbuch, author of "5 Simple Steps to Take Your Marriage From Good to Great," and professor at Oakland University in Michigan, shared some tips for couples considering a move.
Although it can be exciting, Orbuch said, especially if you're moving in together for the first time, "because you'll get to know your partner more intimately … [and] meet new friends and start fresh, it can also be challenging because it will be a big change in your relationship."
In addition to possibly now sharing a home, and the responsibilities that come with that, "you may be leaving a job, friends, family and where you felt comfortable — all to find that you need to start over again (with job, friends, gym, doctors, person to cut your hair, etc.)" Orbuch said.
New city, new you?
"And, just because you're living in the same house or city, it doesn't mean that you won't need to work on your relationship to keep it happy and fulfilling," she said. "Honestly, the same issues are there in your relationship (trust, commitment, intimacy, communication), and can still be challenging in a different way; now they are staring you in the face and you don't have the excuse of 'well we don't live in the same city — that's why we have issues.'"
Houston-based writer Jenny Block, author of the forthcoming "Be That Unicorn. Find your magic, live your truth, and share your shine", left her home in Dallas to be with her now-wife, and agrees. Moving "doesn't fix a sh*tty relationship," said Block. Too many people do big things like have a baby or move in an attempt to rescue a relationship, she said. "This is for people who really want to be together."
Corey Cottrell, a musician and contractor said he only moved from Austin to Louisville, Kentucky, for his now-wife's job because he knew their relationship was on solid foundation. Having seen friends move for love and fail, "it's not a good idea if you don't know what you're getting into," he said. They'd already bought a house together in Austin and overcome some challenges. Even with a strong base, "it was very much me starting from scratch," he said, while his partner pursued her career. Being able to transfer his work skills was a great benefit in being able to jump into their new life, he said. "I ended up finding people and got comfortable and settled right away. It all absolutely worked out for the best."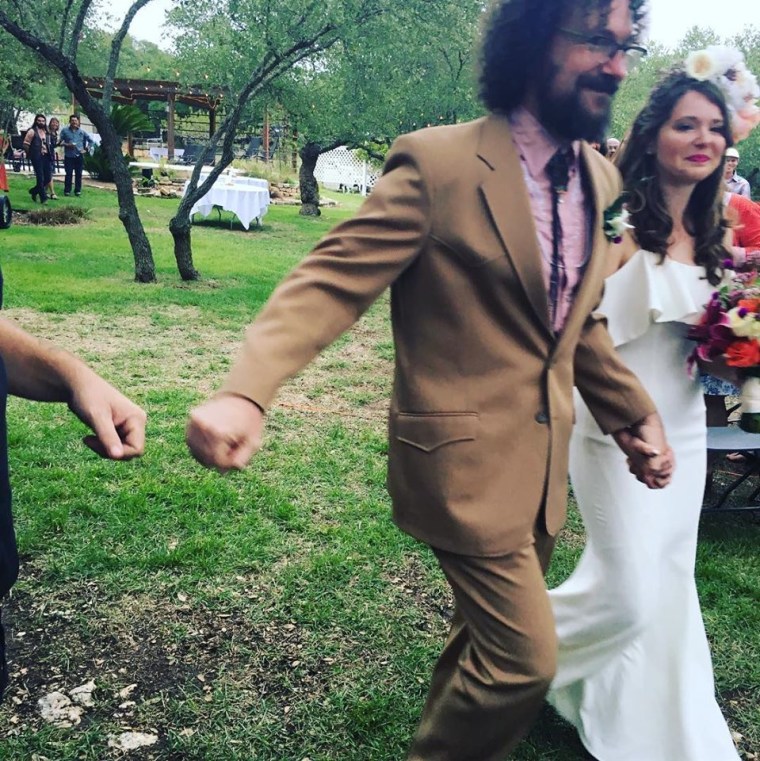 You have to talk about money
If the couple is certain this is the right move, there are some strategies for making success more likely, Orbuch said, starting with discussing expectations before the move. "Get everything out into the open from the get-go so you can both be on the same footing (or at least understand what is in your partner's head and heart)."
Finances are a key piece of this up-front talk. And "moving in together is the best time to have an honest money chat about salary and expectations," said certified financial planner and host of "Millennial Money" podcast Shannah Compton Game, starting with expenses related to the move. "If one person in the relationship makes more money, I usually suggest that they help fund a larger portion of the move to equalize the costs. Being honest about how much money you make and how much you can spend on a move is an important step in avoiding the temptation to turn to credit cards and debt to fund the move."
Even if you'll keep your money separate, "create a joint budget," Game said, "If you implement some good habits in the beginning, you can avoid many of the common money fights." Game suggests a regular "money date" of 15-20 minutes a week to "come together and create goals, talk about any money worries, and create a safe space to plan and dream. Regular money communication is key and it goes a long way to reduce stress and anxiety around money."
It might be lonely at first. Create a support system.
How the person moving will acclimate is another important point to discuss, Orbuch said, from how they'll find a job to incorporating into the new home and friend set, and "how the partner moving might experience certain emotions like loneliness, regret, frustration or disappointment."
When designer Michelle Bingham moved to Louisville, Kentucky for her then-boyfriend's new job, "I had just graduated, had no job and knew no one in Kentucky … moving to a place with no friends and family was frightening." It took her months to find a job, she said. "Couples fight, they disagree and we were no different. When it happened I felt more alone than I have ever felt with no support system nearby to run to or talk to." It ultimately worked out and the pair is now married with a son and have moved together several times since. While she recommends taking the chance, "make sure to have a support system for when things aren't going great," Bingham said. "Find a counselor or a therapist to talk to."
Identifying a community to move into made a big difference for Block. For her it was the gay community where her wife was an active member. "I would much rather move into a new city gay," she said, "but maybe it's the same for [something like] a cyclist or a climber. I don't think everyone has something, though, like if you're a foodie that doesn't automatically plug you in."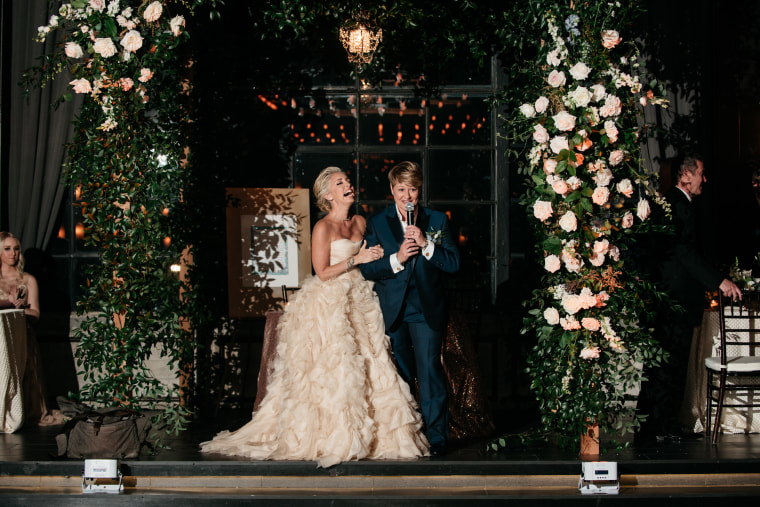 Nashville-based writer Kristin Luna created her own community when she moved to San Francisco for her now-husband — with some advance planning. The couple had met while living abroad in Europe and though her boyfriend called theirs an expiration relationship — "meaning it wouldn't continue when we moved back to the United States" — they transitioned to a long-distance relationship. Luna chose to give it a year before committing to the move from New York.
"I had no friends in San Francisco and no job prospects. It was a daunting idea," Luna said. But that year gave her time to put some pieces in place. "I connected with alumni through my university," she said. "I reconnected with old colleagues and every editor I'd ever worked with. By the time I moved to San Francisco, I had a healthy Rolodex of contacts at top publications in New York that made freelancing a bit easier." The first year, she said, "was rocky, adjusting to life on a coast where I knew no one, but I quickly amassed a friend group, work connections and some regular writing gigs."
That time upfront was key in their success. "I think taking the time to game out such a big move — both personally, but also for your career — is clutch if you're taking a big leap like relocating cross-country for a relationship," Luna said. "Otherwise, if your job situation doesn't pan out, you might wind up resenting your significant other for it."
Looking for love in all the new places
Of course, sometimes, a move can push you in unplanned directions, and with the right partner, that can work too.
Artist Diana Baur lost her management job in Philadelphia just a week after her then-boyfriend, who was German, was offered a job in Germany. "The writing was on the wall — destiny was having its way with us," she said. In less than six months "we had gotten married, sold everything, and moved with our cat Lucy to Hamburg, Germany. That was was seismic, but in retrospect it was the easy part."
Baur didn't speak German, didn't know anyone, "and with a husband who was working 60 hours a week," she said, "fell into a hole of depression and anxiety that forced me to dramatically shift how I saw myself and how I valued my self-worth." It took her a couple of years to build a life there, learning German along the way, and she ended up doing something totally new with a five year education program in ceramics which culminated with opening her own ceramics studio.
Then they did it again, when her husband "decided that the pressure cooker of corporate life became too much," Baur said. They sold everything and moved to "a hill with a ruin in the north of Italy, which we renovated into a B&B and art studio," she said. "We both learned Italian and many, many other things that we never thought we'd have to learn — from laying road foundations to plastering and tile laying."
Although that was scary, she said, "Italy was an amazing experience that neither of us would have wanted to miss. In the end, moving for love taught me to stretch myself in ways I never thought I would, and I have learned to live far outside of my comfort zone in many ways. I don't regret any of it."
MORE RELATIONSHIP ADVICE
Want more tips like these? NBC News BETTER is obsessed with finding easier, healthier and smarter ways to live. Sign up for our newsletter and follow us on Facebook, Twitter and Instagram.