This dish is insanely easy to prepare, but quite sophisticated in flavor, and that's thanks to the magic of Parmesan cheese, one of Italy's finest ingredients. You can use domestic Parmesan if that's more available to you, but please — never the stuff in the green can! Buy it freshly grated or thinly slivered, or in a chunk and grate it yourself.
Halved Brussels sprouts are drizzled with olive oil, then seasoned with salt and balsamic vinegar and roasted on a rimmed sheet pan at a high temperature. The Parmesan and lemon zest is added midway through the cooking.
These are terrific as part of a holiday spread, but also perfect with simply roasted chicken and mashed potatoes.
Serves 8
Ingredients
2 pounds Brussels sprouts, trimmed and halved
2 tablespoons olive oil
1 tablespoon balsamic vinegar
1 teaspoon finely minced garlic
½ teaspoon red pepper flakes
Kosher salt and freshly ground pepper to taste.
¼ cup coarsely grated or shaved Parmesan cheese
Finely grated zest from 1 lemon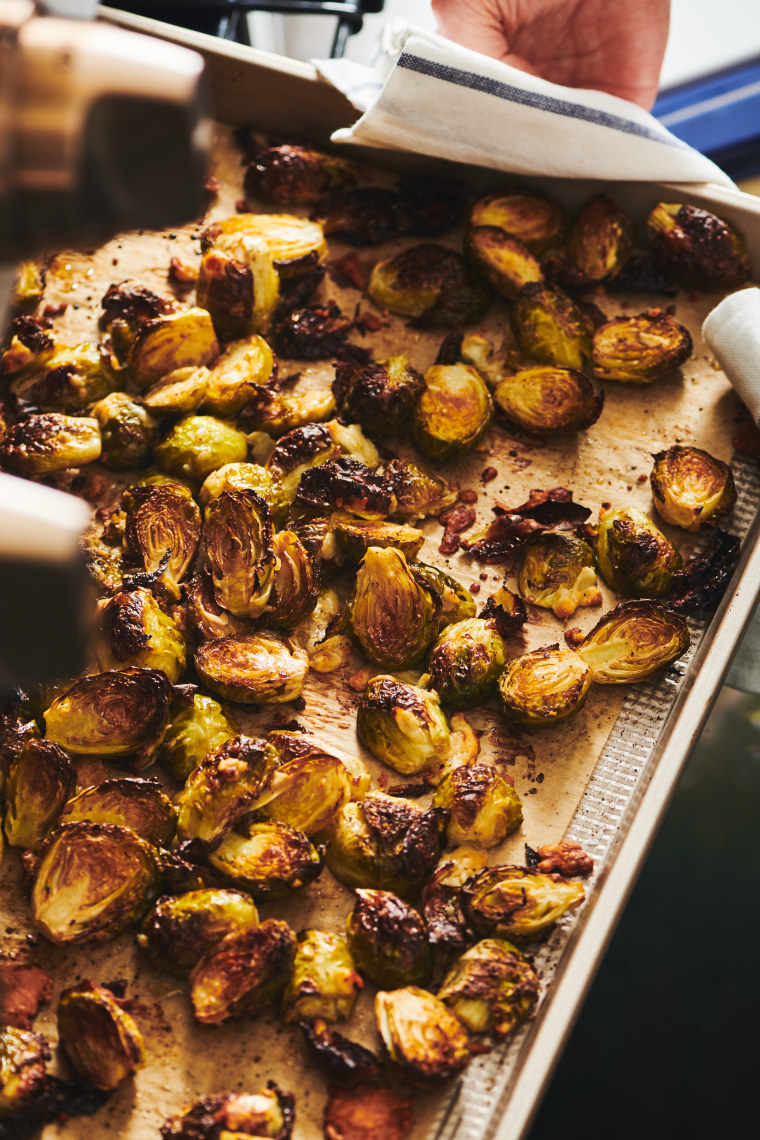 Directions
Preheat the oven to 425°F. Spray a rimmed baking sheet with nonstick spray, or line with parchment paper or aluminum foil.
Place the Brussels sprouts on the baking sheet. Drizzle over the olive oil and sprinkle over the garlic and red pepper flakes. Use your hands or a spoon to toss the Brussels sprouts until they are evenly coated, and then spread them out in an even single layer on the baking sheet. Sprinkle with the vinegar and salt and pepper and roast for 15 minutes, until the Brussels sprouts start to soften.
Sprinkle over the Parmesan and lemon zest and use a spoon to toss the Brussels sprouts until well combined, then spread them back out on the baking sheet. Roast for another 10 to 15 minutes until they are browned and tender. Taste and add additional salt and pepper as needed. Serve warm or hot.
More Thanksgiving tips and recipes
Want more tips like these? NBC News BETTER is obsessed with finding easier, healthier and smarter ways to live. Sign up for our newsletter and follow us on Facebook, Twitter and Instagram.