For years, Sam Kimberle didn't realize how much social media was distracting her from what mattered most — work and family.
"Social media is really some of the most mindless reading that I do," says Kimberle, 31, a freelance writer and artist in Baltimore, Maryland.
Kimberle turned her attention to more mindful reading: "The Artist's Way: A Spiritual Path To Higher Creativity" by Julia Cameron. Kimberle, who read the book with a reading group she started in August, committed to following the book's fourth chapter: "Reading Deprivation Week." The classic book, written in 1992, challenges readers to give up all reading materials for a week so they can be more productive. Kimberle and some members of her reading group extended the challenge to social media.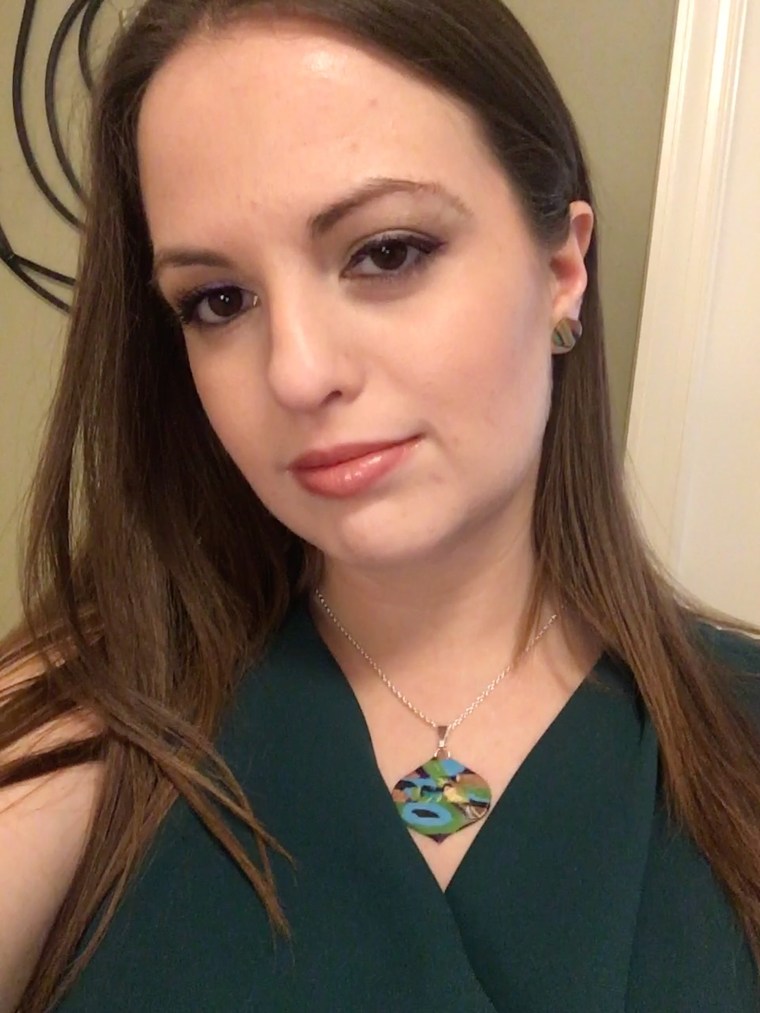 For five days in August, Kimberle gave up her favorite social media platforms: Facebook, Instagram, Twitter and LinkedIn.
"I was nervous because I had not signed off of my social media accounts for years, and they had just become so ingrained in my daily routine that it just felt like changing my entire life to not be completely devoted to my social media accounts," says Kimberle.
But Kimberle, a regular contributor for Medium.com and a clay artist, says she found she was able to devote more time to her writing and art.
"I thought that would be the most difficult time, and honestly, it wasn't," she says. "It was probably the easiest time, because I just put my head down and got so much work done and got into this creative flow, creative trance," she says. "I was able to get a lot of my clay work done. So it was just a really productive time, a really beautiful time in the beginning."
Here's what Kimberle discovered after freeing herself from social media for five days.
Notifications keep you looking
Kimberle knew it would be hard to resist the urge to look at her phone, so she turned off notifications on social apps and put the apps in a folder labeled "NO." She also turned off notifications on her Gmail app.
If you don't want to give up social media completely but want to read less, there are ways to limit how much you use it, according to Kimberle. iPhones, for example, contain a "downtime feature" that will let you set a timer that will block you from your phone when you want to limit your usage.
Kimberle recommends creating rules around where and when you can use your phone.
"I'm really looking into not having my phone in my bedroom at all when I'm sleeping," she says. "I've become a lot more aware generally how much my phone impacts my life, and how distracting it is from my own creative energy."
She was able to be more present
Those app-free days in August allowed Kimberle to see what a distraction her phone can be. During that week, she spent three days at Deep Creek Lake in Maryland. She found herself spending more quality time with her husband Keith instead of snapping photos for Instagram.
"I was really a lot more present in the moment throughout the five days that I did it," she says.
Having a buddy helps
A social media-free week can be easier said than done when your phone is always with you. Kimberle says her reading group encouraged her to stay motivated. She recommends asking a partner or friend to do the challenge with you for encouragement.
"I think that really doing it in community is very helpful and allows you to stay connected and accomplish your goals and priorities and really get the most out of it," she says.
Too much social media creates decision fatigue
Now that Kimberle is using social media again, she says she is more aware of how mindless reading can lead to decision fatigue — constantly choosing which articles and posts to read and respond to.
"I'm constantly making decisions that, when I was not using social media, I didn't have to make, and that energy was so palpable when I wasn't using social media," she says. "I was able to refocus that energy and use it towards my own creative productivity, and that was such a huge piece of why I feel like I was significantly more energized and more creative during that time period."
She says she continues to limit her reading by keeping notifications turned off for both social media and email.
I'm constantly making decisions that, when I was not using social media, I didn't have to make.
"I've turned off even more alerts on my phone after this, because I want to have control over when I'm picking up my phone as opposed to the phone having control over when I pick it up," she says.
Kimberle adds, "I make the choice and decision about when I want to open those things, and I think that that really has made a huge difference."
MORE TIPS FOR A BETTER DAY
Want more tips like these? NBC News BETTER is obsessed with finding easier, healthier and smarter ways to live. Sign up for our newsletter and follow us on Facebook, Twitter and Instagram.