Many of us develop a feeling of trepidation as Sunday evening approaches and we start to worry about how we'll manage the workload for the week ahead. But by surrounding yourself with family and friends and sharing a meal, you can bring joy and satisfaction to your Sunday nights.
With regular Sunday suppers, you can participate in a ritual, and know that once a week, or once a month, you'll come together with family and friends for food, conversation and connection.
"To make a delicious platter of food and serve it to a group of your family and friends, to see the delight on their faces and luxuriate in the quality of conversation and the deepness of affection around the table — that's a real gift," Sam Sifton, The New York Times food editor, says. "How great it is to experience that time around the table and those conversations. It's much more than simply the food."
Sifton knows a little something about Sunday suppers — he's been sharing them with loved ones for years. His new cookbook, "See You on Sunday", is a compilation of many of his favorite accessible, easy to prepare and delicious recipes. "They represent a wide diversity of American cuisine," he says. "It ranges pretty widely, so you can discover good things to cook and eat."
Why not give it a try?
With the workweek looming, having people over for dinner may be the last thing you think you want to do. But push past your excuses. These recipes are designed to help you succeed.
"You're going to be scared. Do it anyway. The book is here to say, 'Everything is going to be alright.' These recipes are not complicated, and it's delicious food. The fact that you put the meal together and put it on the table — that's what counts," Sifton says.
Worried that your kids aren't going to behave, or your house is too messy? Forget about it. Your kids will get the hang of it over time, and your house won't be as messy once Sunday suppers become part of your routine, he says.
"The process of cooking these meals does more than make you feel good for feeding others. It changes the way we live our lives — how we think about what's important and how we express that importance," he says.
Plus, Sunday supper isn't a dinner party. "You don't need sprays of flowers or cocktails or music. It's a very different thing," Sifton says. Not every dinner will be perfect. But even a dinner that doesn't turn out perfectly can be part of a ritual that is meaningful and enriching.
"While this stuff may seem intimidating, it's actually approachable and doable. And it will truly make your life better if you take part," he says.
To make a delicious platter of food and serve it to a group of your family and friends, to see the delight on their faces and luxuriate in the quality of conversation and the deepness of affection around the table — that's a real gift.
Sam Sifton, author of "See You on Sunday"
Whom should I invite?
Sifton cooked for years in the parish hall of a small church in Brooklyn, New York, but he says you don't need to cook for a crowd. Start with your family or roommates, and add a couple more people who live in your neighborhood or work with you.
"The average American family is something like 3.2 people," he says. If that's the case for you, five or six people total might be a good place to start. He recommends keeping it under 10 people, at least at first.
It's the ritual, not the guest count, that matters. "If you can start out with more than your family size, that's great," Sifton says. He has a close friend who usually joins his family for Sunday dinner, and with one of his two children in college, that brings the total to four. "That's still a Sunday supper — it qualifies under my definition," he says.
As your Sunday supper becomes routine, you'll find that your guest list shifts. "It's good to have a core group of people, and that group can expand and contract," Sifton says.
Why Sundays?
Sifton settled into Sundays partly because he developed a lot of the recipes in his book while cooking in that Brooklyn church. "I like Sundays," he says. "It's the end of the weekend. I'm not leaving anyone with the impression that this is going to be a rager party. It's a school night."
That said, of course it doesn't have to be Sundays. "There's nothing religious about my notion of Sunday suppers. Maybe there's something spiritual. Certainly there's something ritualistic, but it can be enjoyed any day or any time as long as you do it regularly, once a week, once a month, once every two weeks. You can gather on Tuesdays if you want," he says.
Ready to give it a try?
The recipes in "See You on Sunday" are designed to serve about six people, and most scale up easily if you're cooking for a group. Try these four to get started: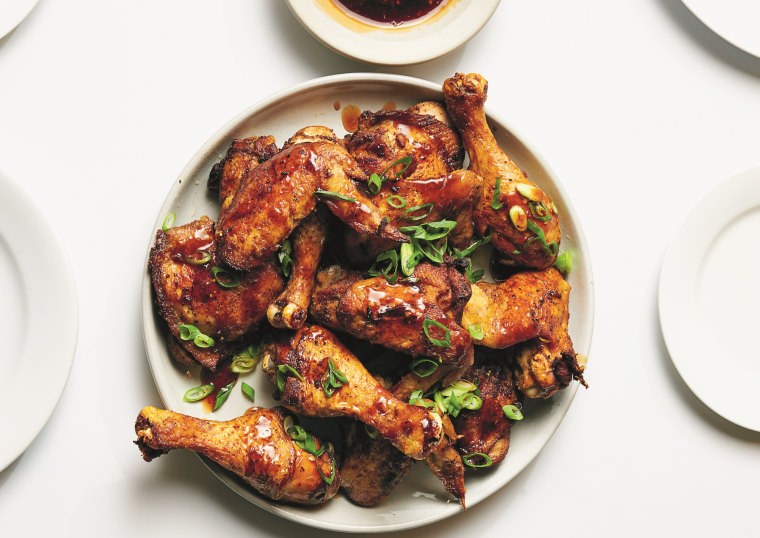 With crispy fried skin, a ginger-soy-spice marinade and a dipping sauce, this easy chicken dish is guaranteed to be a hit.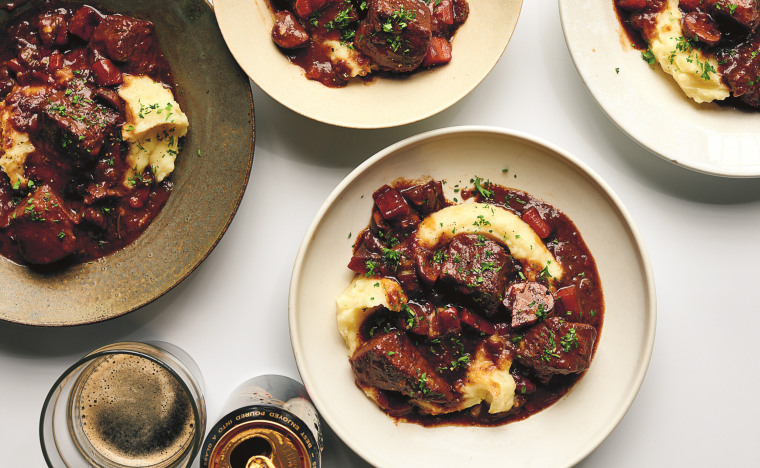 In these waning days of winter, you and your guests can warm up with a bowl of this hearty stew.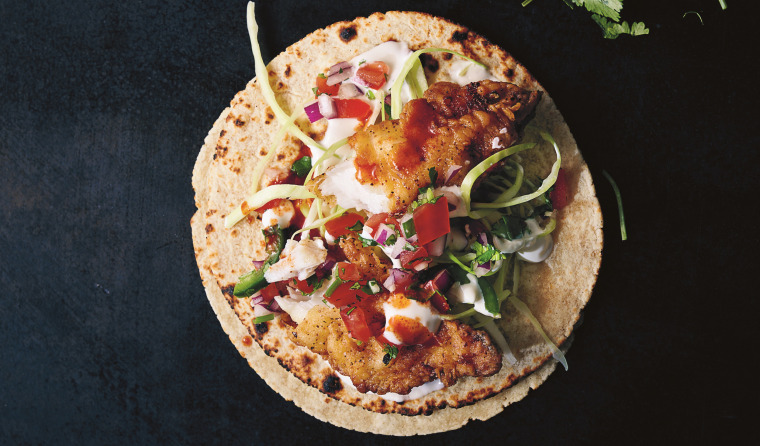 Take a firm white fish like tilapia or fluke, add salsa and crema, and wrap it all in a tortilla. Yum!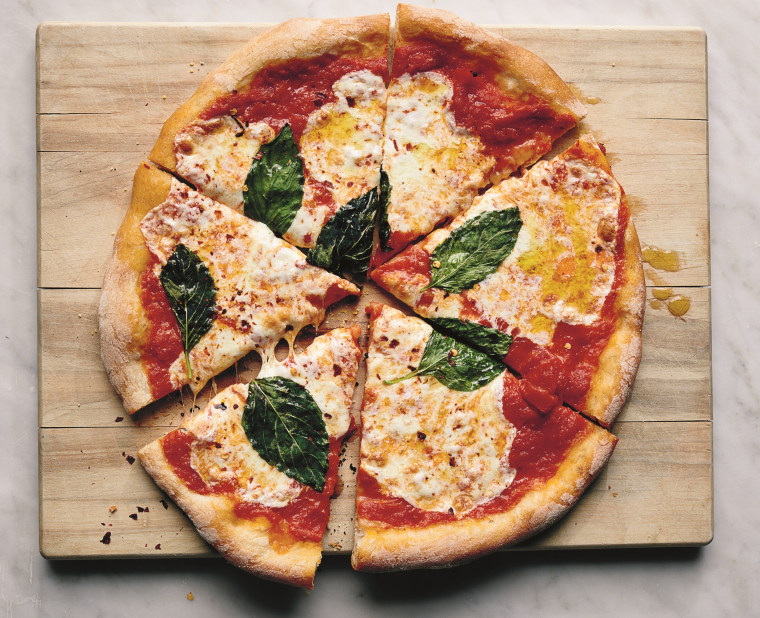 Start with the basics — dough, tomato sauce, cheese, olive oil and basil. For the kids, that might be perfect. For more sophisticated palates, add crumbled sausage, sautéed mushrooms, anchovies — whatever you like.
More Sunday dinner ideas
Want more tips like these? NBC News BETTER is obsessed with finding easier, healthier and smarter ways to live. Sign up for our newsletter and follow us on Facebook, Twitter and Instagram.