This is Sunday Suppers, a weekly menu of comfort food favorites meant to be lingered over and to help you and your family relax and reconnect.
Imagine this:
"Guys! Get out here, dinner is ready!"
Now this:
"Guys, come to the table, I made chicken Parmesan baked ziti!"
Which do you think would get your gang front and center more quickly?
Sundays are the nights when I want to cook something that's a sure thing. I like to play around and experiment as much as the next cook … but most Sunday nights I want to make something that sets up my family for a relaxing (read: drama-free) moment at the table. A dish that causes no one to ask "what is THAT?"; a dish that has second helpings built right in.
This is one of those dishes.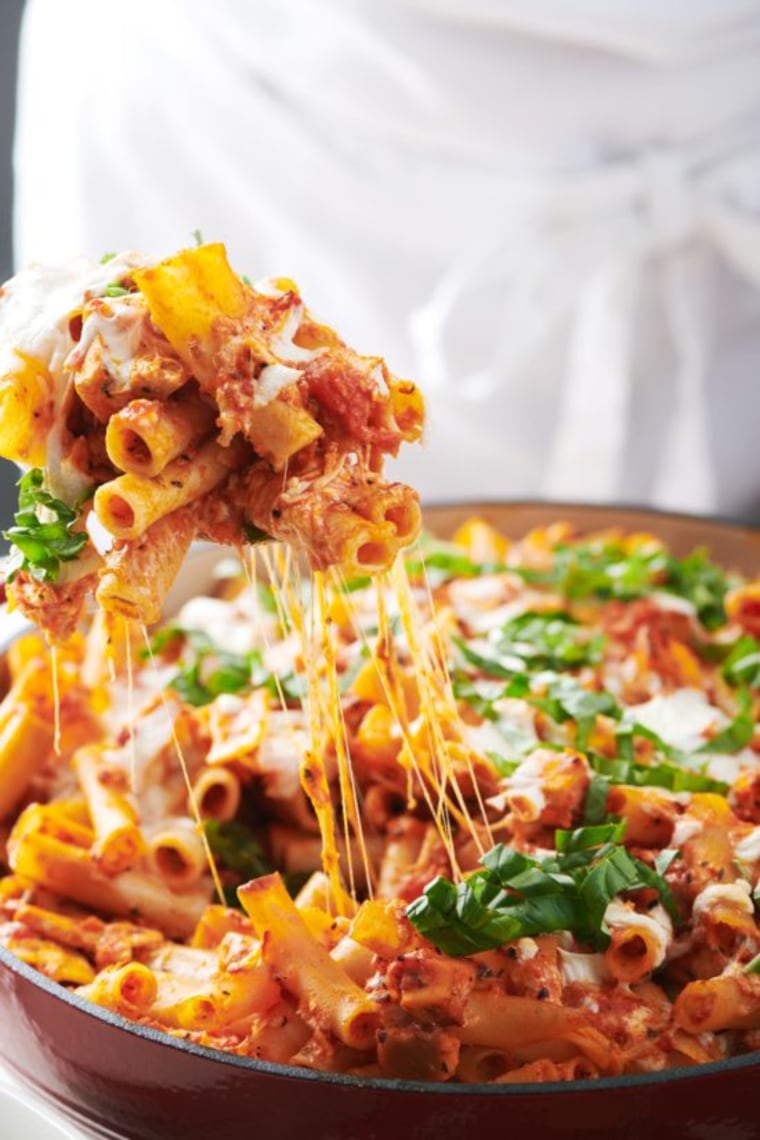 This is pure Italian comfort food, chicken Parmesan translated into a pasta casserole. You can definitely use a purchased rotisserie chicken if you don't want to cook the chicken yourself. Or use any plain chicken you have on hand, whether roasted, poached, grilled or sautéed. If there are seasonings on the leftover chicken you are using, make sure they are compatible with the Italian flavors of this dish.
You can make this casserole ahead of time, and keep it covered in the fridge for up to a day, then bake it when you are ready. Add another 5 to 10 minutes to the baking time if you are taking it straight from the fridge and putting it into the oven.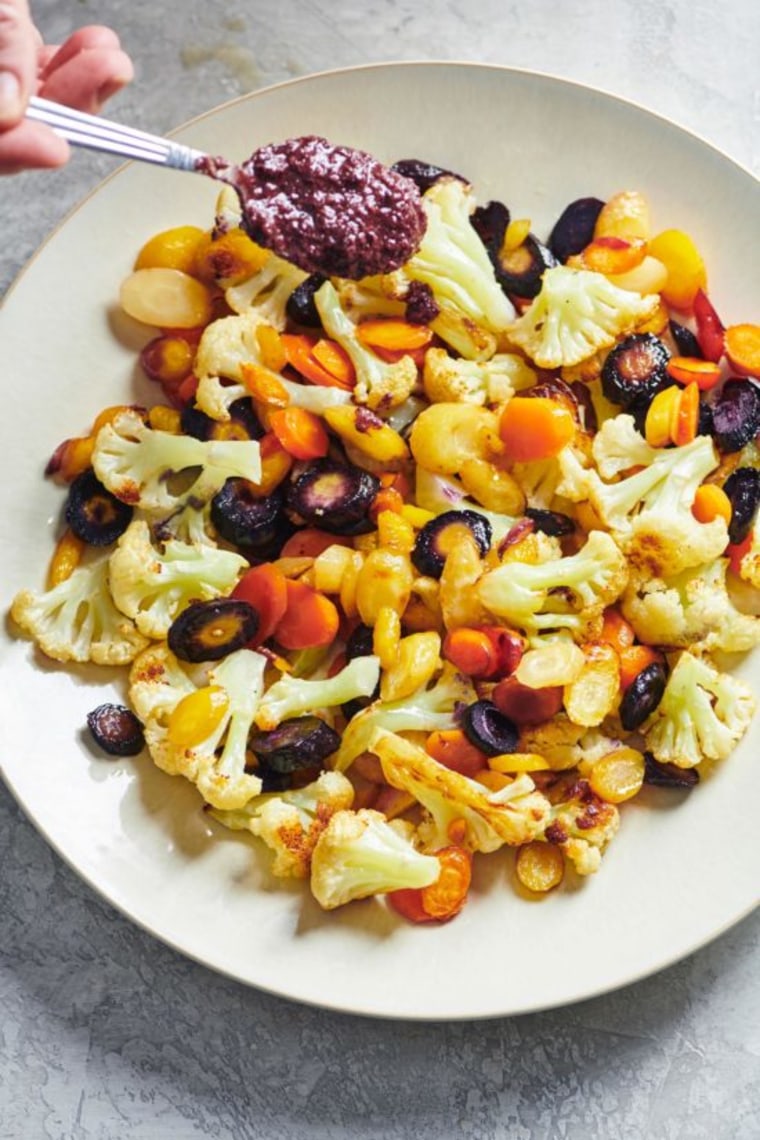 Let's pair this satisfying casserole with a side dish that is on the lighter side, but can hold its own. Simply roasted vegetables get a salty pop from an olive dressing.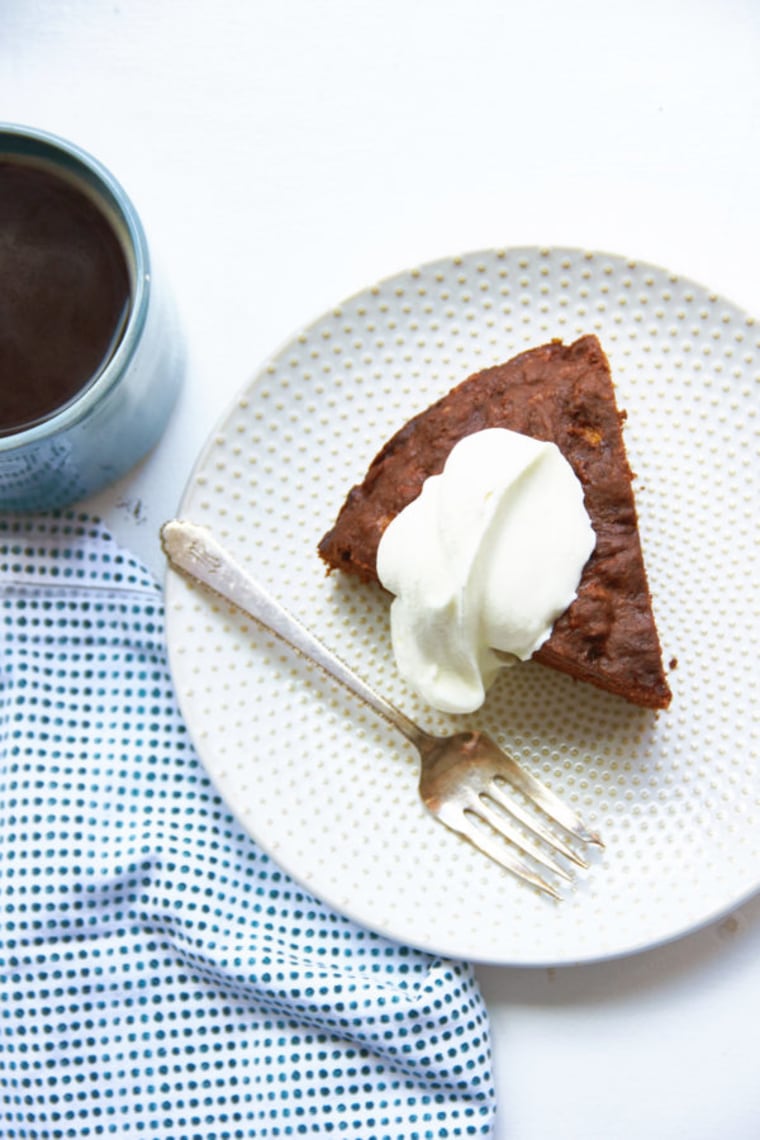 The beauty of this cake is that with a dollop of whipped cream, it's dessert, but leftovers feel completely appropriate for snacking later in the week (even breakfast!). A cake for any time of day — that's a cake we can all get behind.
Happy Sunday!
Katie
Five more Sunday Suppers
Want more tips like these? NBC News BETTER is obsessed with finding easier, healthier and smarter ways to live. Sign up for our newsletter and follow us on Facebook, Twitter and Instagram.