We enter week #2 of our Sunday Supper program, ready to kick off another relaxing, soul-soothing family (and maybe friends!) meal. This particular Sunday we are staring into the maw of the holiday week (seriously, this year Christmas, Hanukkah and Kwanzaa all fall within days of each other so there is a lot going on for a lot of folks!).
So, let's go for something easy, and something that will yield leftovers. In between all of those overblown and possibly labor-intensive holiday meals there will still be the need for sustenance and knowing that there is something to pull out of the fridge, heat and eat is a welcome thought. And that notion leads me to…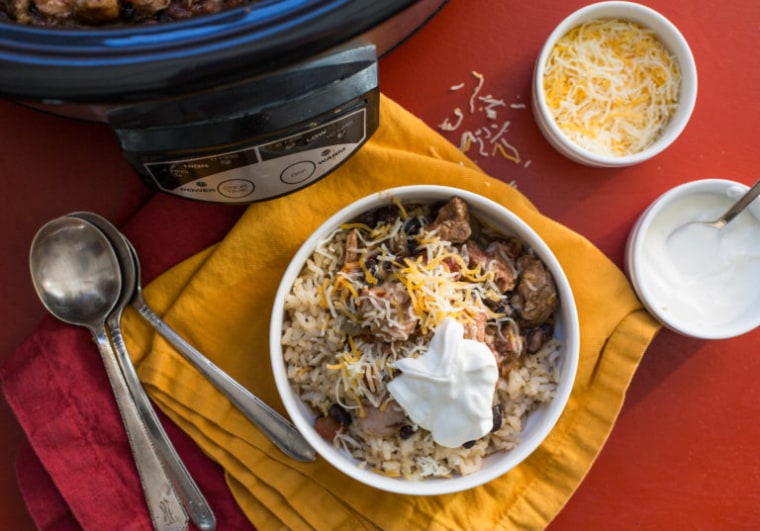 A slow cooker turns juicy chicken thighs and pureed chipotles in adobo sauce into a very satisfying chili. If you don't have a slow cooker, you can simmer this for an hour on the stove, stirring occasionally. If you do have a slow cooker, then you can enjoy the evergreen gift of this set-it-and-forget-it appliance, and get business done while the house fills with the scent of this delicious cold-weather meal. Make a pot of rice, white or brown, to go with, and make sure to have lots of toppings (plus extra for topping reheated portions later in the week — I like to just put some plastic wrap over the little dishes of shredded cheese and sliced scallions and such after you're finished with dinner, and pull them in and out of the fridge as needed in the coming days).
Salad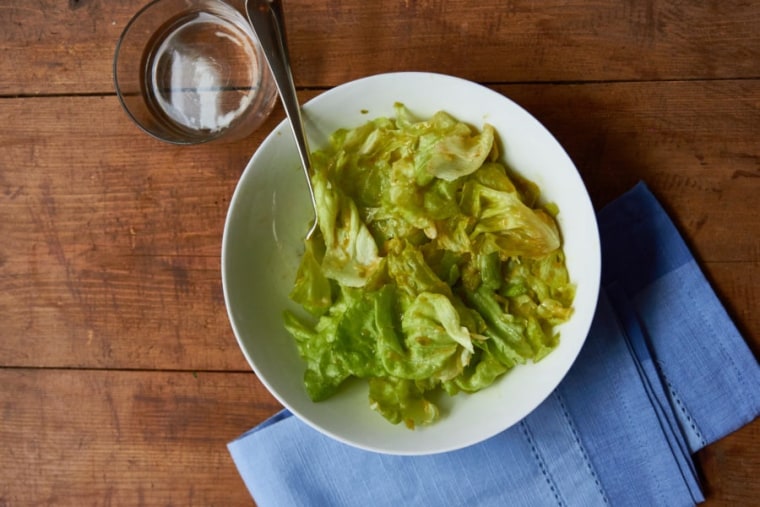 Dealer's choice — whatever lettuces and other vegetables you like, but take five or so minutes and make up a big batch of classic vinaigrette (aka salad dressing) this Sunday. Maybe double the recipe. Dress your salad tonight with some, and then you will have your vinaigrette at the ready all week long. Hey, one thing checked off the old to-do list!
Dessert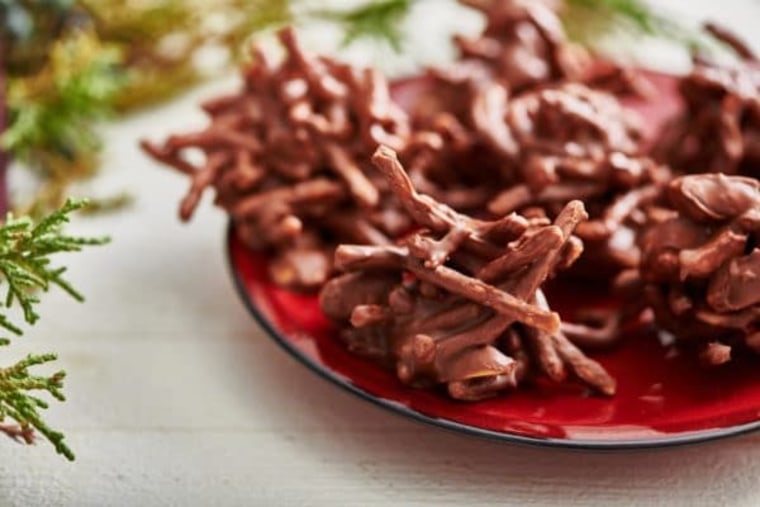 Again, something to last the week and pull out when friends pop in for a holiday after-dinner nightcap: classic no-bake haystack cookies! Holiday-friendly, no demands on your overworked oven, super easy to make, and you can double the batch with just a few extra minutes. If you've got kids, get them in on the haystack action. These will last all week in a tightly covered tin at cool room temp or in the fridge (bring to room temp before serving).
Happy Sunday,
Katie
More holiday tips and recipes
Want more tips like these? NBC News BETTER is obsessed with finding easier, healthier and smarter ways to live. Sign up for our newsletter and follow us on Facebook, Twitter and Instagram.