We all know the pleasure of a leisurely meal with family or friends. And we are all also so stupidly, terrifically busy. Weeknight dinners — if they even happen as a group — are usually rushed, and the big criteria for the food itself is probably fast and easy. Which is OK. Such is life. Good for any of us for getting meals on the table with some regularity Monday through Friday. And sitting down to eat them, even for a hot minute.
Yeah, I cook for a living — but that doesn't necessarily mean that the day-to-day dinners are any less hurried or hectic. My family is as susceptible to football practice that runs over, late meetings, unexpected deadlines and a last-minute errand as any other (and, sheesh, during the holiday season there are even more demands on all of our time). But I've been thinking a lot about Sunday Suppers lately, and how to make them happen in a more relaxed manner. And so that's what I'm setting out to do: put forth some ideas for relaxed comfort food meals, meant to be lingered over, for all of us.
So, during this super bustle-y month, where a break is even more welcome than usual, we start with … One-Skillet Cheesy Beef and Macaroni! Because it is one of my family's top favorite dishes of all time.
Plus a simple salad, and even a dessert if you have time. I'm going to try to enlist the troops in the kitchen a bit more for these dinners, and see if we can't reclaim Sunday night in a more delicious and fulfilling way.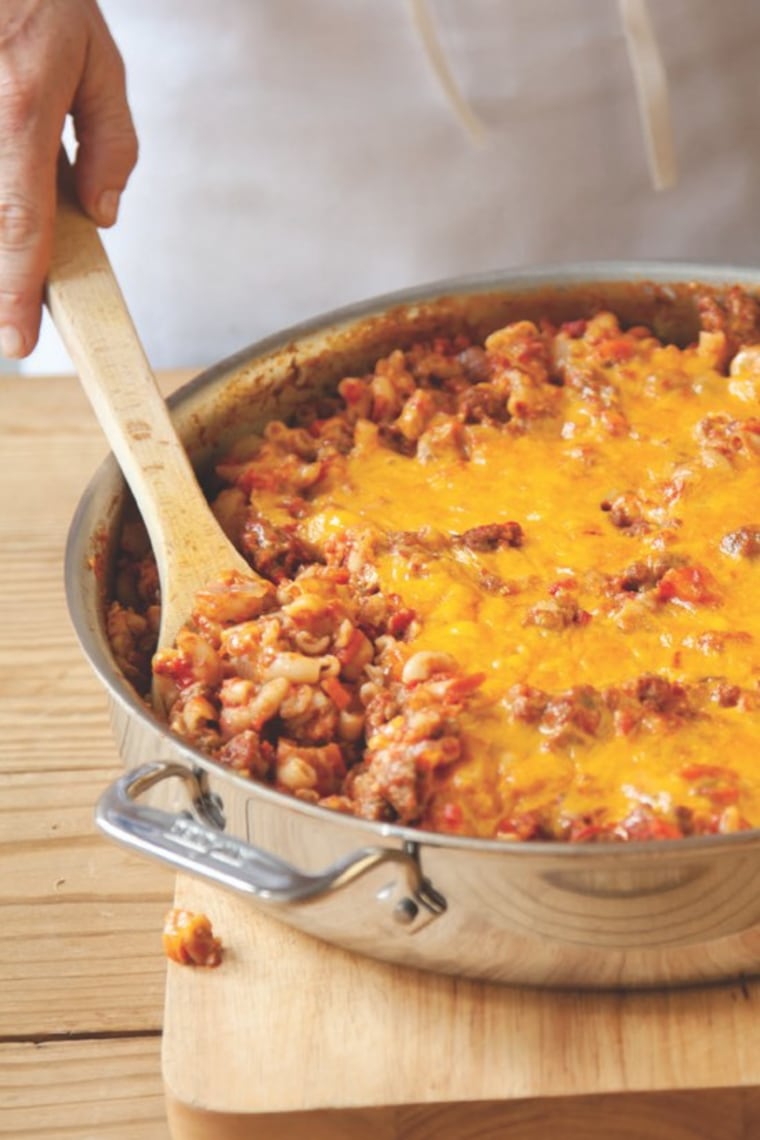 This is the very definition of a comfort crowd-pleaser. It makes a LOT, so if you have last-minute guests you're in great shape, and if you don't, a scoop of this heated up later in the week for lunch or dinner is a joy. The noodles cook right in the pan with everything else (no need to boil them separately) so it is a true one-dish meal. And the blanket of cheese over the top is just heaven.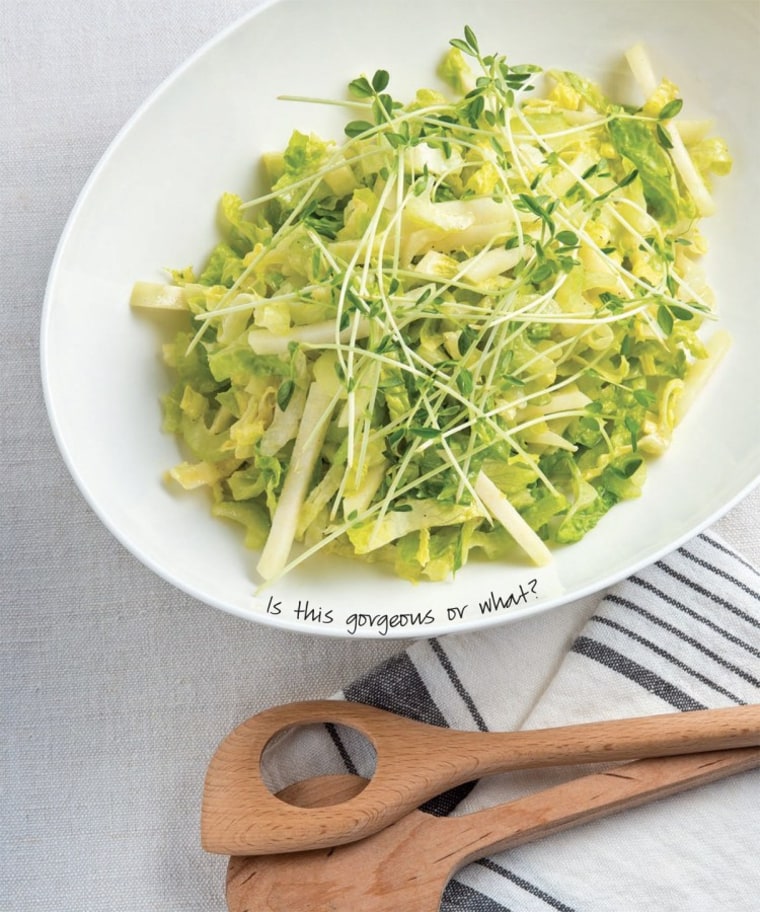 There's always a green salad with dinner in our house, the crunchier the better. And because there are lots of vegetables baked right into the beefy pasta, you don't need an additional vegetable, just a salad. This salad is as close as we get to a house salad, and I make a huge bowl which gets inhaled.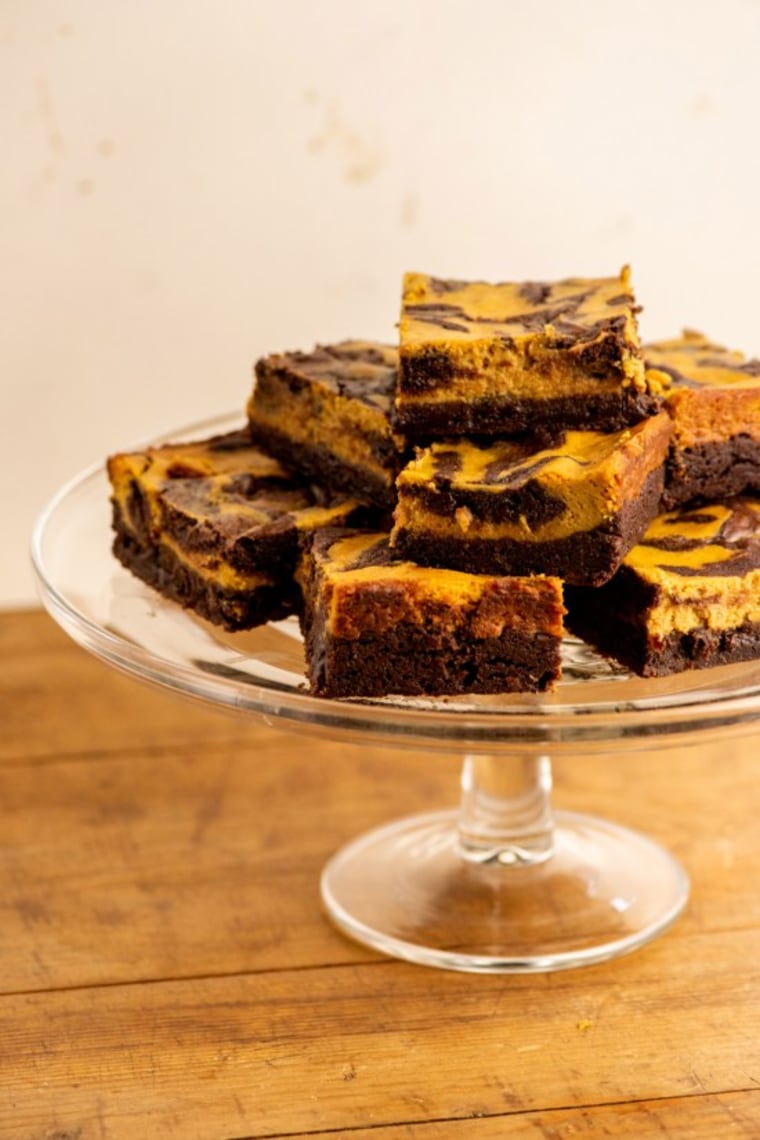 You made Sunday dinner, you got everyone to the table, and you deserve dessert. What's orange and brown and chocolatey all over? Fudgy brownies swirled with a pumpkin cheesecake filling. This also makes a generous amount, so if you want to pack up a few small stacks in pretty cellophane or parchment you can drop them off with neighbors or co-workers or your kids' teachers and spread some serious holiday love. Look — you just knocked something else off your to-do list this week!
Happy Sunday,
Katie
More holiday tips and recipes
Want more tips like these? NBC News BETTER is obsessed with finding easier, healthier and smarter ways to live. Sign up for our newsletter and follow us on Facebook, Twitter and Instagram.