We're all home for Mother's Day this year and there's no better way to go back to the basics than with a roast beef. I swear, Norman Rockwell may just pull up a chair (and if you don't know who Norman Rockwell is, you may need to check it out; he chronicled the whole world of home life — with a wild sincerity and reverence — over many decades in the mid 1900s). Let's just say if you are ever picturing a wholesome family supper with someone carving something, you are channeling a Norman Rockwell painting.
Now, I hasten to say, our Sunday dinners — and pretty much all of our family dinners — are no Rockwell paintings. They are chaotic, they are fluid, they are erratic. But they happen with regularity, if not perfect consistency. And they sometimes involve me gazing adoringly around my family. And they more often involve me yelling, "Charlie, we are WAITING for you!"
This Sunday, which happens to be Mother's Day, we head for roast beef. And roasted potatoes, with Parmesan. And an amazing brussels sprouts salad. And a dessert that will make your mom's heart sing.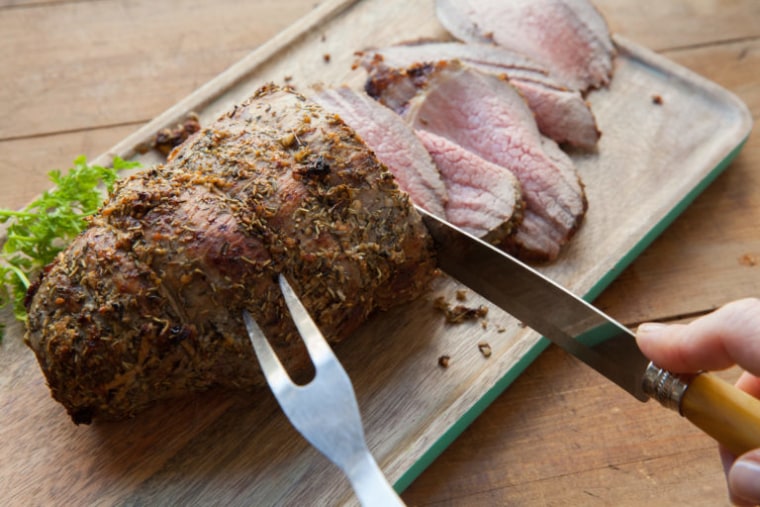 This incredibly simple roast eye of round beef recipe with thyme and rosemary has a terrific flavorful crust, and juicy meat inside. This cut of meat is super economical, but if you cook it just until medium rare, and slice it thin, you'll be rewarded with lovely pink slices of tender beef.
Browning the outside of the meat results in a lovely, nutty caramelization, which lends flavor and texture, and really activates the herby flavor of the rosemary and thyme. If you sear it in an ovenproof pan, you can transfer it right into the oven. Pretty good looking, right?
My family is thrilled with leftovers the next day, which I usually serve on top of some generous slices of bread that have been brushed with olive oil, sprinkled with kosher salt, and then toasted in the oven, or griddled up in a grill pan. Add a little dollop of the sauce of your choice, and you have the best open faced bruschetta-crostini-sandwich snacks that will go fast.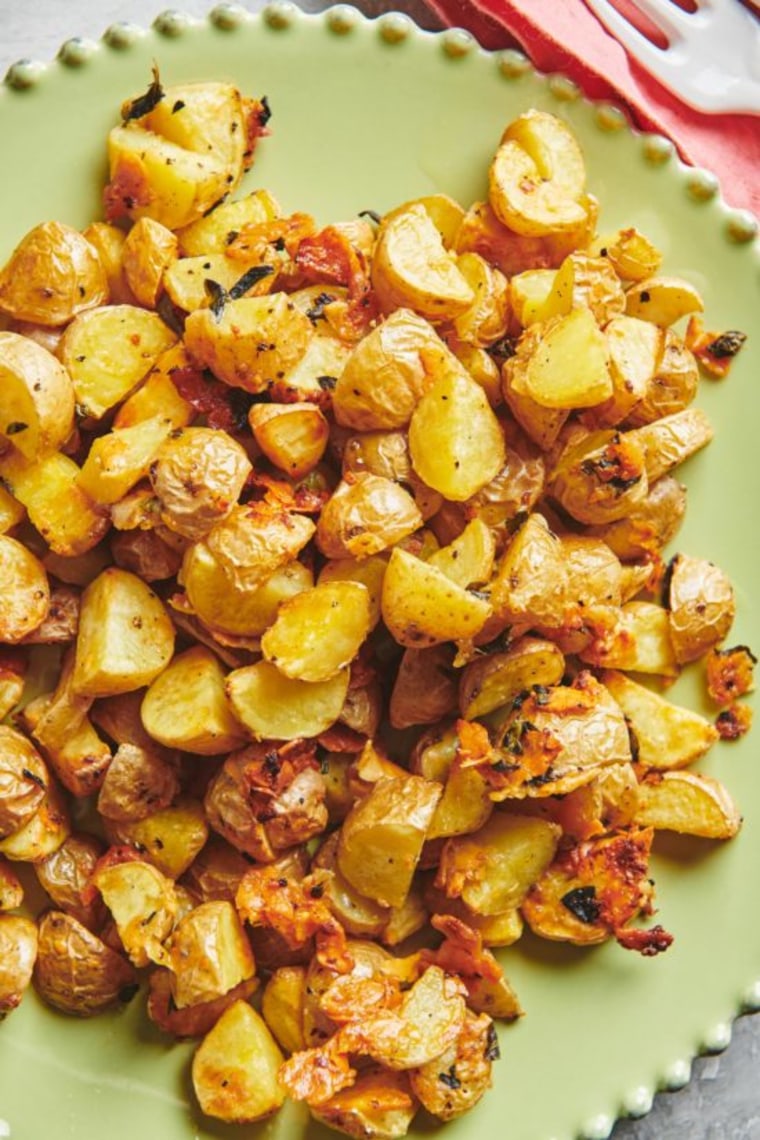 When roasted potatoes meet nutty Parmesan only good things can happen. I don't understand why some recipes for roasted vegetables have you toss the vegetables with oil and seasonings in a bowl, then transfer them to a baking sheet. You can just do all of the drizzling and sprinkling and tossing right on the rimmed baking sheet. One less thing to wash.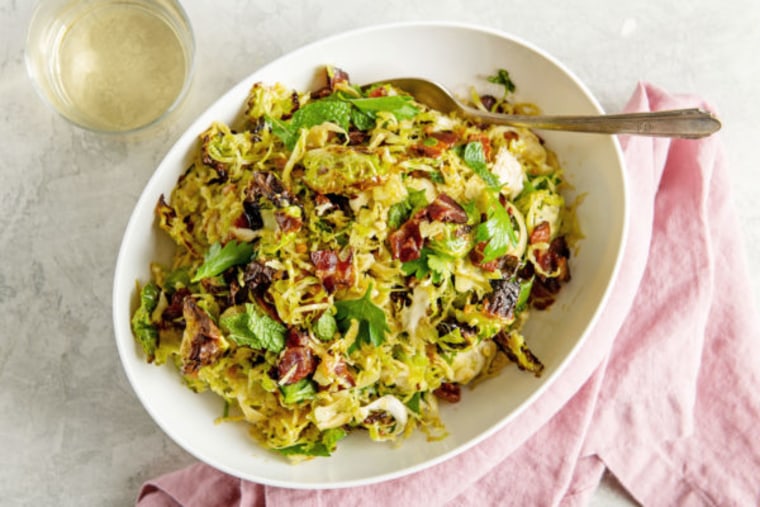 This sophisticated but not at all complicated brussels sprouts salad is pretty close to divine. There is bacon involved, which is always a good thing, and a whole lot of savoriness and texture in this salad. Frankly this could be the center of the meal and I would not miss anything else.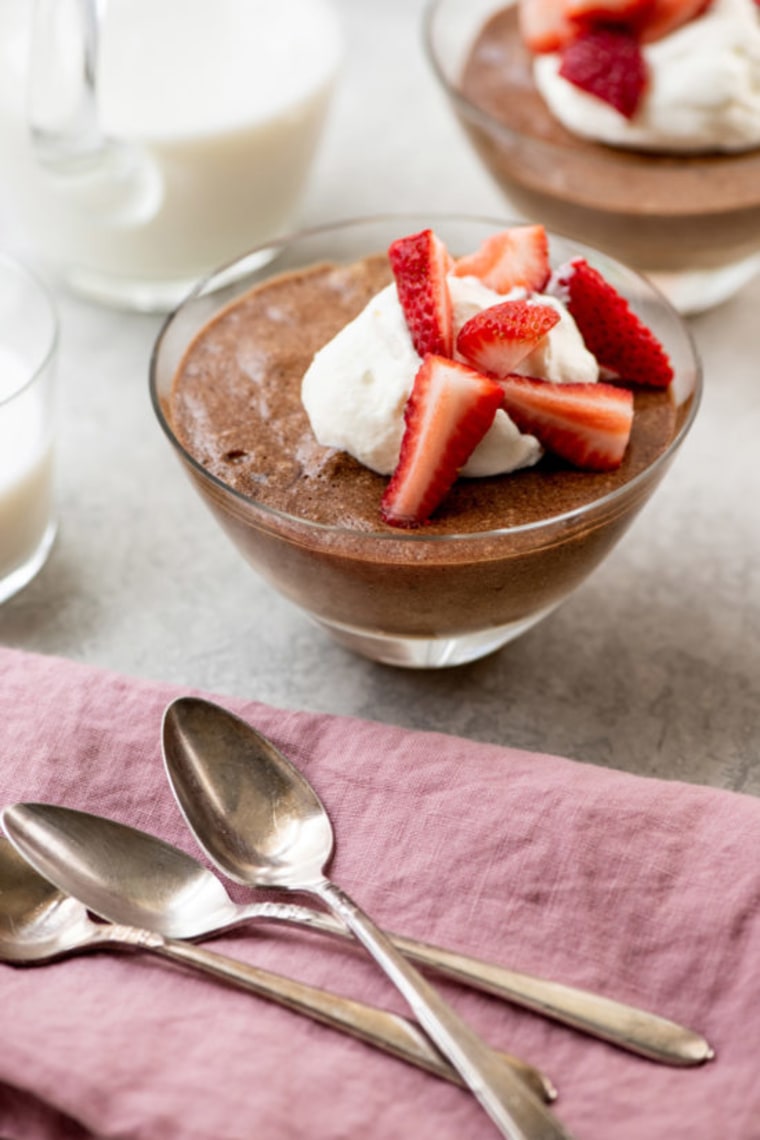 Imagine dipping your spoon into a bowl of fluffy chocolatey heaven, topped with a little billow of whipped cream. No one is skipping dessert tonight.
Happy Mother's Day!
Four more Sunday suppers
Want more tips like these? NBC News BETTER is obsessed with finding easier, healthier and smarter ways to live. Sign up for our newsletter and follow us on Facebook, Twitter and Instagram.