This is Sunday Suppers, a weekly menu of comfort food favorites meant to be lingered over — with the goal of helping you and your family relax and reconnect.
Hey, hey! Super Bowl Sunday! If that's not cause for a serious Sunday supper, I don't know what is. Yes, perhaps this Sunday you will relinquish a sit down around the dining table in favor of dinner in front of the TV; that's a-OK. Are you with family? Friends? Rooting for the Chiefs or the 49ers, or just there for the commercials and the half-time show? It's all good. It's all great.
Let's talk tacos. One of the all-time favorite meals in our house. Everyone gets to play with the topping they like the most, and go back for that third taco, or maybe even that fourth during the second half of the game. Make sure you have plenty (plenty) of taco shells, and if you feel like throwing in some warmed small flour tortillas for those that prefer a soft shell taco, go for it (here's how to heat tortillas on the stove).
I still have no idea how many people might be at my house for the Super Bowl, so I'm erring on the side of caution, and making a lot. Leftover taco meat can be frozen, or turned into quesadillas later in the week, so I'm not worried. And extra taco toppings will become part of a monster salad for Monday night, so that's those leftovers already spoken for. And if you have a pile of shredded cheese post-game, well you are in luck — here are 20 things to make with leftover cheese.
The Sunday Supper Super Bowl Menu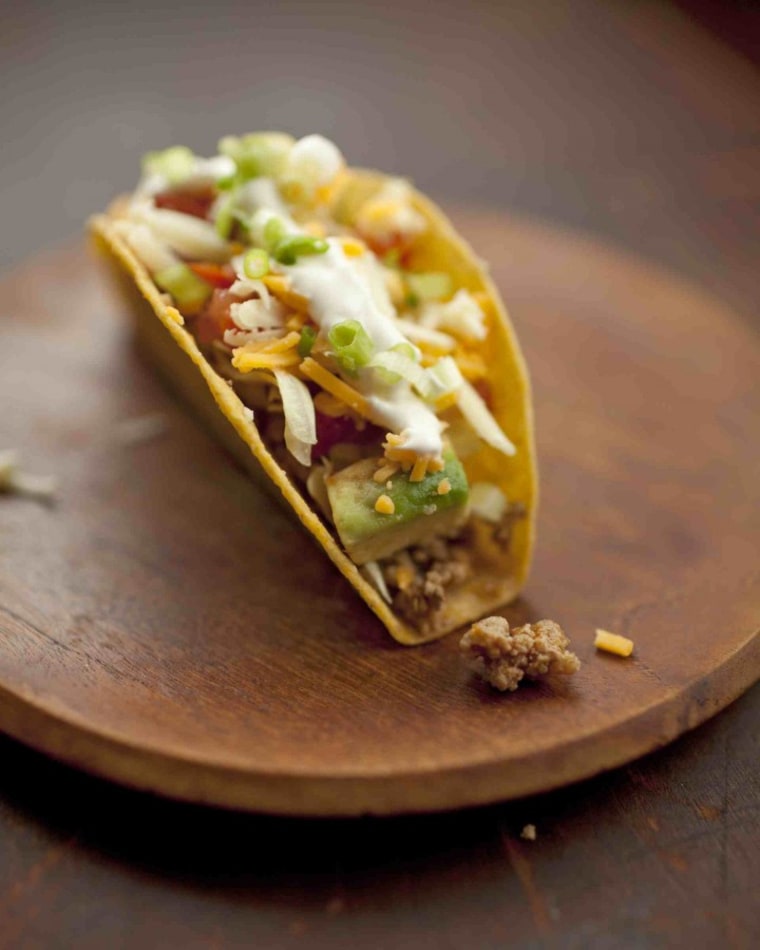 I almost always use ground turkey in these delightfully timeless tacos, or if I am having a bigger crowd I might make a pan of seasoned ground beef and one of seasoned ground turkey so people have choices. It is so easy to pull together your own taco seasoning, and the good news is that you have control over the salt. Many premade taco blends have a lot of salt in them, so if you end up choosing to go that route (no taco shaming here, today or any day), check to see how much sodium in that little packet. Hit the toppings hard!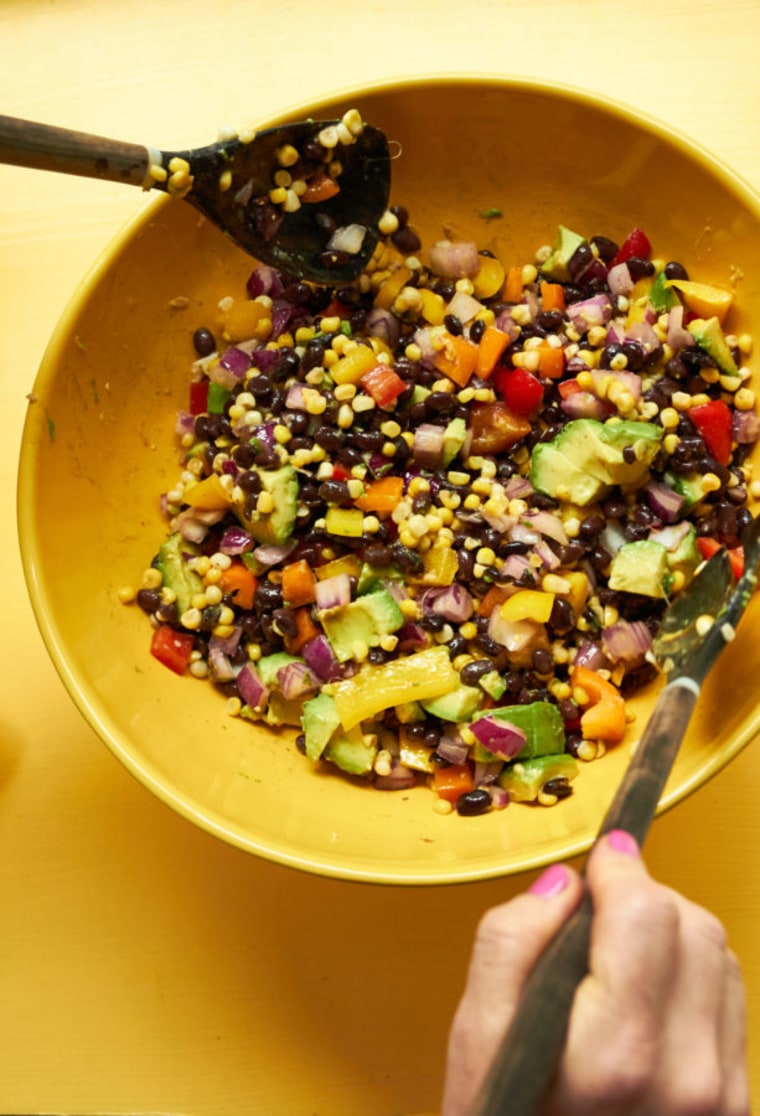 This salad takes all of 10 minutes to pull together, and is also delicious scooped up with tortilla chips. You can even pile it on the taco itself. At this time of year, you will clearly be using canned or frozen corn in this salad.
It's like someone took the three best cookies in the world and smushed them into one cookie. A perfect 4th quarter dessert. Score!
Happy Sunday!
Katie
Five more Sunday Suppers
Want more tips like these? NBC News BETTER is obsessed with finding easier, healthier and smarter ways to live. Sign up for our newsletter and follow us on Facebook, Twitter and Instagram.