So, Valentine's Day is right around the corner (as in Friday). And what is the most-asked question on Valentine's Day? No, it's not "will you marry me?". It's "should we go out or stay in?"
There are a lot of people who get very high-horsey and kind of judge-y about going out on Valentine's Day. Many folks scoff at the prospect — inflated prices, prix fixe menus that lock you into narrow options, the pressure of exuding romance in a restaurant filled with other couples pressured to do the same. And there is merit to these objections, though frankly if you want to go out (and if you do, I'm guessing your relationship is on the newer side) you should by all means go out. And who knows, maybe someone will be proposed to in the restaurant … maybe it will be you!
But most of us, especially those who have been in a relationship for (*cough*) a very, very long time, choose to skip the bistro for an at-home dinner. And sometimes it's not even a dinner for two — try explaining to a five-year old why she has to eat alone. Anyway, all of this is to say that Valentine's Day at home can be a lovely treat however and with whomever you celebrate. The key is to splurge a little. Not necessarily on fancy ingredients, though that is certainly an option. You can also splurge on something indulgent, something a bit elevated, or something you have only eaten out but always wanted to try your hand at at home. And of course treat your partner to a thoughtful home-cooked meal.
This Valentine's Day menu has a bit of lushness, a bit of elegance, a nice dose of red and pink, and also an element of comfort. Because that's part of the reason you opted to stay in, right?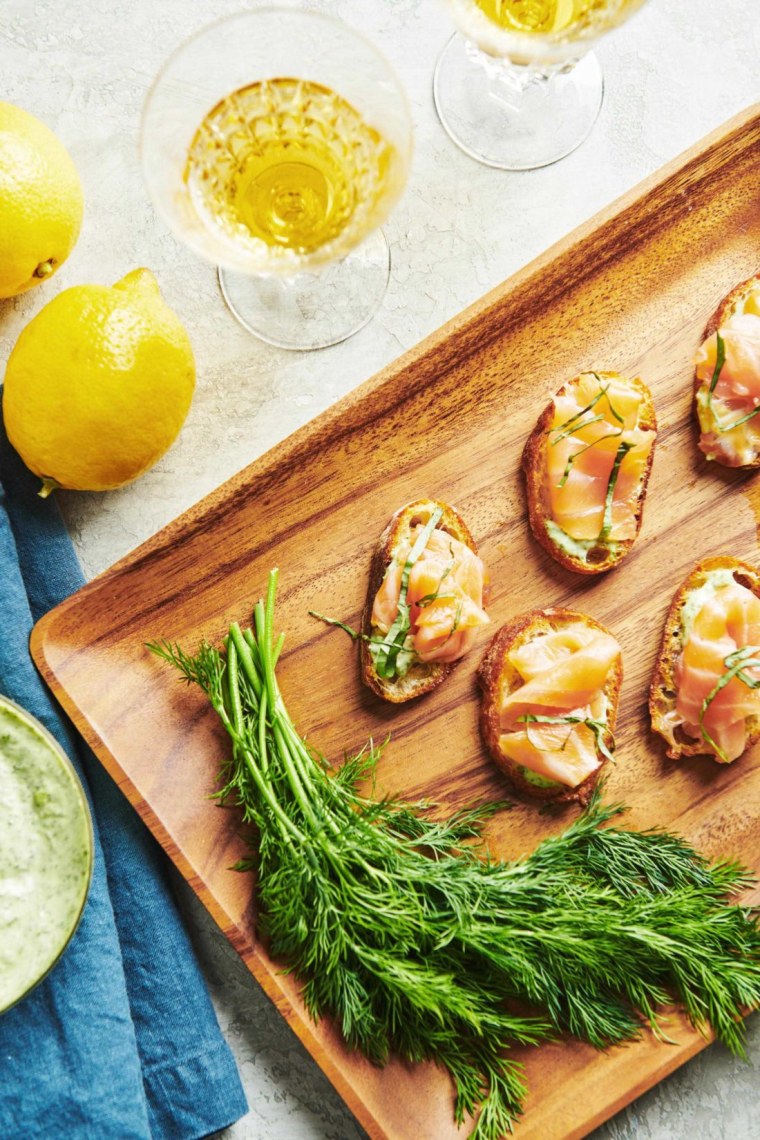 Start off with these lovely little toasts topped with lush smoked fish and a smear of my very favorite homemade condiment of the year, herbed mayo.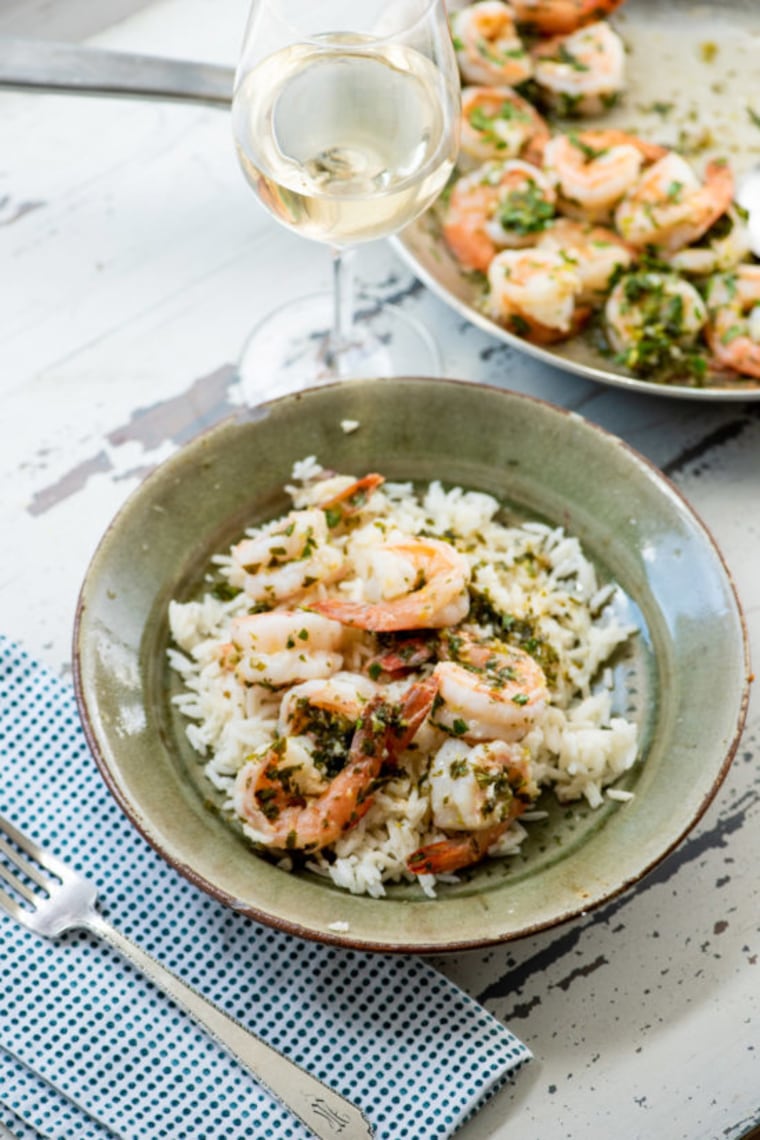 This is like a cleaner, fresher shrimp scampi. The amount of lemon is amped up, and there is bit of heat from a hot pepper, and a lot of freshness from chopped parsley. Also, big fat jumbo shrimp — go for the biggest ones you can justify. Few things say "I love you" like a shrimp that needs to be eaten in more than one bite.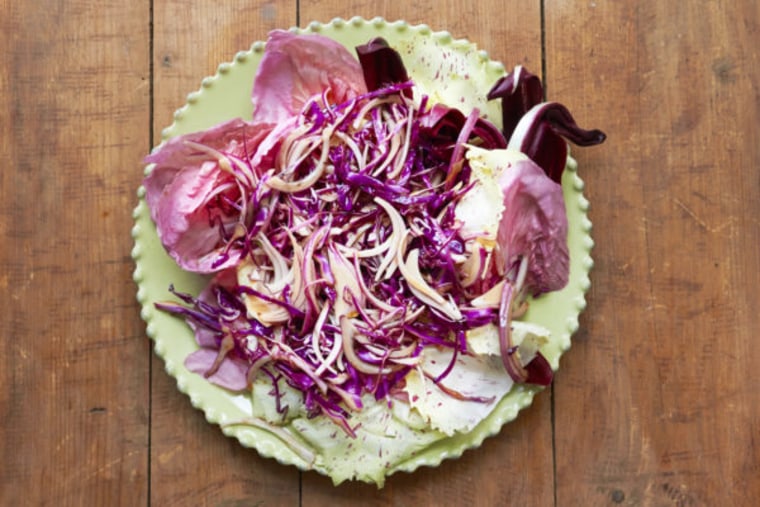 This salad is just plain gorgeous and romantic and dramatic. It's a mix of red cabbage and radicchio, and if you can get your hands on some of the specialty varieties of pink and red radicchio you will for sure create a salad to remember.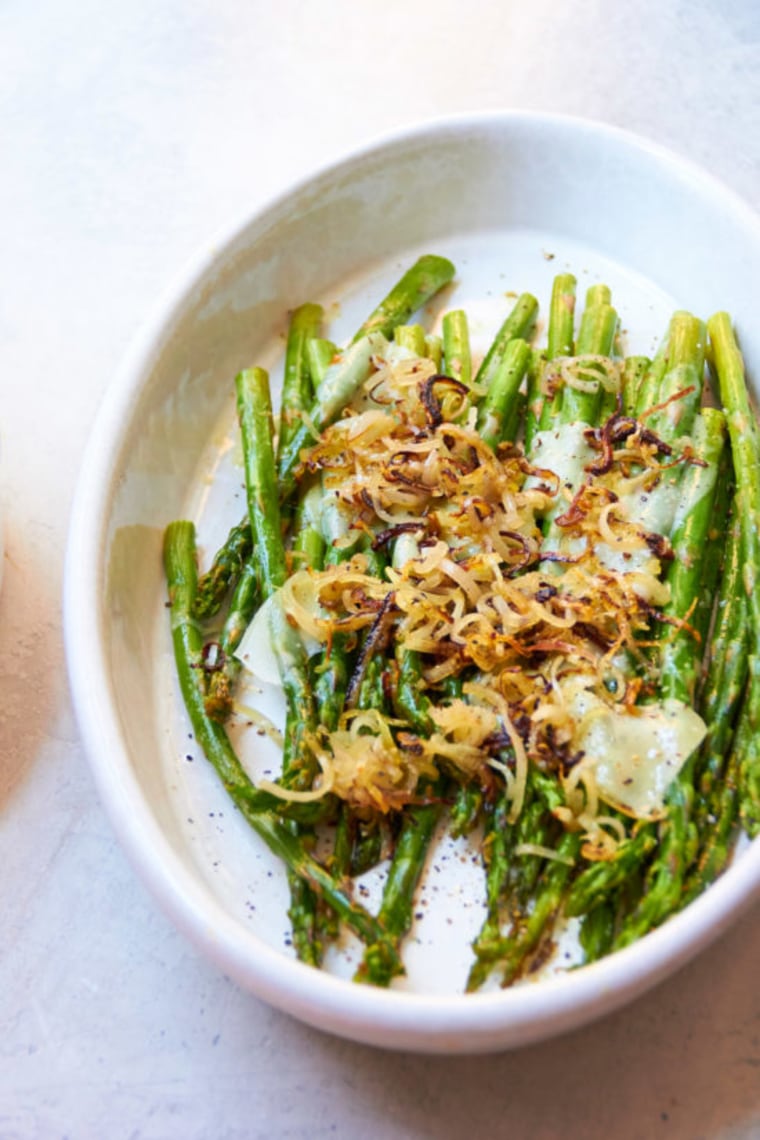 Roasting asparagus deepens it's flavor and it couldn't be easier. Some melted Parmesan and crispy shallots make this side feel special.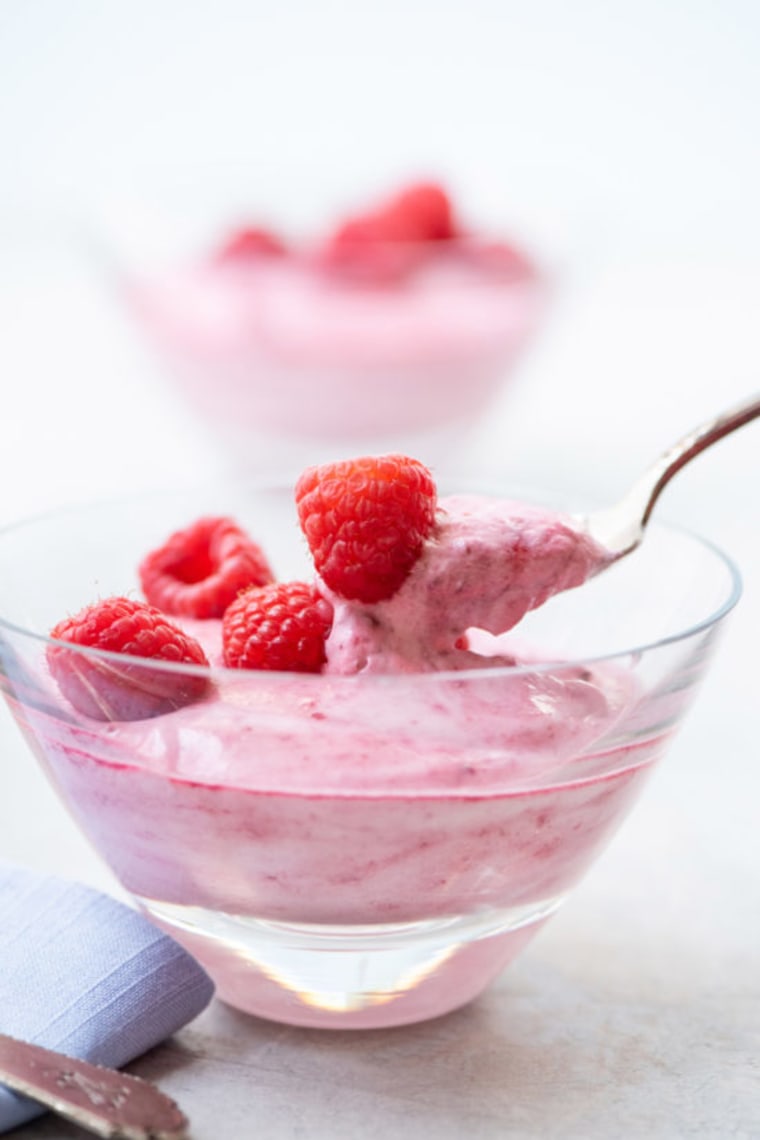 A big pink finale — berry fools are so easy to make, essentially pureed fruit mixed with sweetened whipped cream. And this recipe calls for frozen raspberries, so it's seriously convenient (though you may want to top the bowls with a sprinkling of fresh berries, and maybe a bit of shaved chocolate to end with a splash.)
Not a fan of fruit-based desserts? Try these 5 dreamy and chocolatey recipes.
More tips for better Valentine's Day
Want more tips like these? NBC News BETTER is obsessed with finding easier, healthier and smarter ways to live. Sign up for our newsletter and follow us on Facebook, Twitter and Instagram.