If you think getting regular dinners on the table during the week is a bit of a challenge — well, you're right. And after years and years of cooking for my family and friends, and writing about cooking for my family and friends, I'm here to say that anyone who tells you that getting it all done on the regular is easy must have a much different life than the rest of us. This dinner thing takes planning, it takes patience, and it takes perseverance. But it also is truly rewarding, and it is very doable.
Many of us take a moment as the new year begins and resolve to make more weeknight dinners happen. Here are six tips that can help us all.
1. Meal plan
This is what gets most of us; seeing the afternoon turn towards evening and not having thought about what to cook. Meal planning seems daunting, but it's just a habit that needs to be fostered. Pick the day that's best for you (many people like to meal plan on the weekend), and plan out a few dinners. Pick a recipe (online, cookbook, magazine, grandmother's recipe card, whatever the source), and do a pantry and fridge check to see which ingredients you have, and write down what you need to buy. Add to your list any staples you are running low on (rice, eggs, mustard).
2. Hit the market
But before you do, check online to see what sales your grocery store is having. You may add some of the items you use frequently to your list, and you also might find some inspiration for a dinner later in the week. Boneless round eye beef roast on sale? Great, think about roast beef with mustard garlic crust and horseradish sauce. Once you have the ingredients in your home, you are MUCH more likely to follow through with those cooking plans.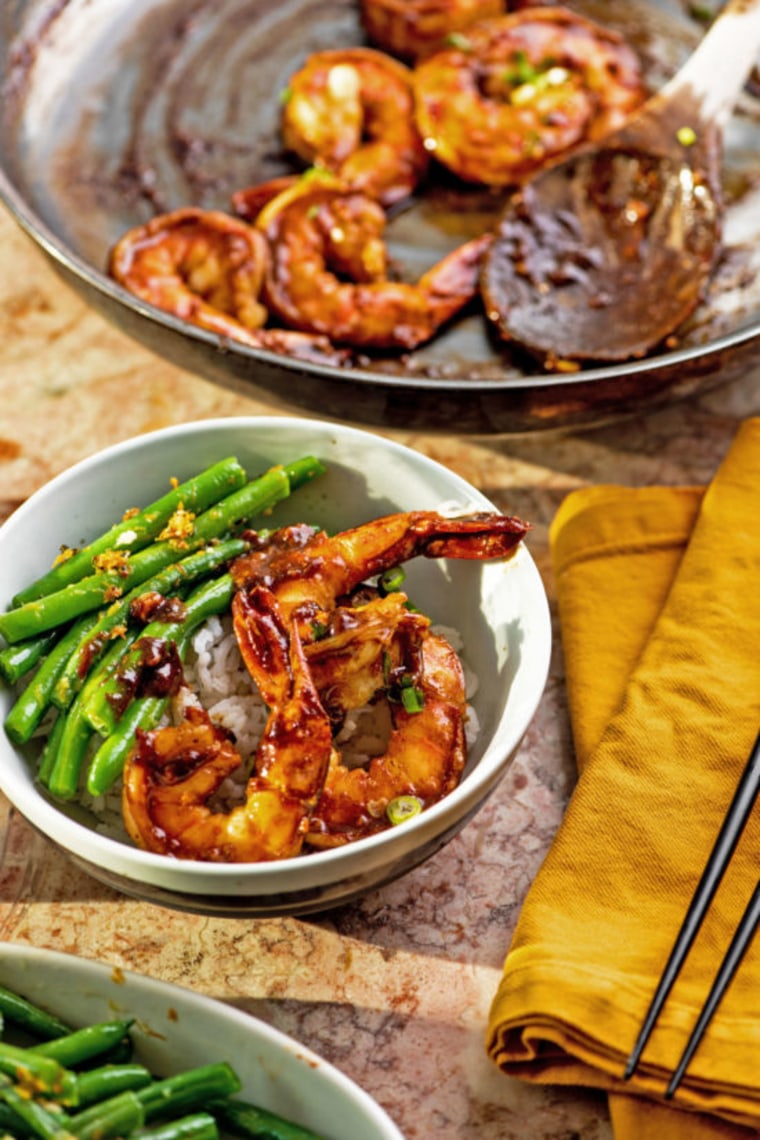 3. Prep your week
On Sunday, or whenever you can carve out half an hour of time, chop up some onions, mince some garlic, mince some parsley, peel and mince some ginger, zest and juice some lemons or limes. Choose ingredients that you often use, or know you will use in the coming week, and get them all ready to go in small plastic containers. You will be thanking yourself all week long as you do the weeknight dinner dash.
4. Cook once, eat twice
Either make something at the beginning of the week that can be divided in half and frozen for an evening later in the month, like a big pot of chili, or make something that can show up in a different guise later that week. Roast chicken can become enchiladas, for instance, leftover pork tenderloin can become a stir fry, and poached salmon can turn into a lovely poached salmon spread for a weekend appetizer.
5. Serve adaptable dishes
Go for building blocks for a meal that each person can customize so that everyone gets what they like. Tacos are a great example, with a whole bunch of different topping options so that everyone can make the taco of their dreams. A top-your-own nacho bar is another fun thought. Or give everyone a bowl of rice or quinoa, and put out a bunch of different options from leftover stir-fry or sliced steak or teriyaki chicken to steamed or roasted vegetables, and various add-ons and condiments (chopped peanuts, fresh cilantro, Sriracha sauce), and let everyone assemble their own ideal grain bowl. This is a nice reason to poke around in the shelves in the door of your fridge, and make use of various jars of sauces you have lingering about.
6. And, hey, don't beat yourself up if you pull out a frozen pizza
If that's what the night holds, then just let go and preheat that oven. It's ok. In fact, do make sure you have a few frozen pre-made meals (lasagna, pierogis, curries, enchiladas, vegetarian offerings, and so on) at the ready. The frozen food aisle gets more interesting all the time, and it's actually a great way to expand your global culinary horizons.
Try these 10 meals you can make in under 30 minutes
This hoisin shrimp recipe is fast, it's flavorful, and it's simple as can be, as long as you have a few very useful Asian pantry ingredients on hand.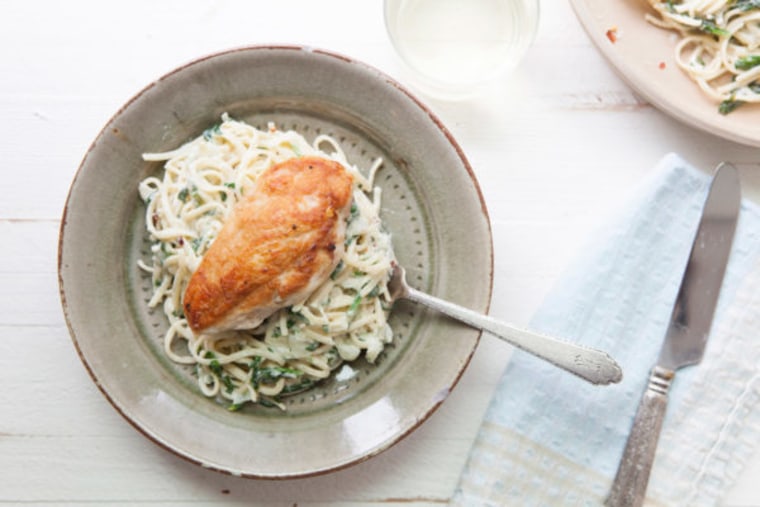 You can serve this easy pasta dish as a first course or top it with some protein for a heartier dinner.
Love stir fry? Plump shrimp and crisp-tender broccoli come together with a tangle of udon noodles.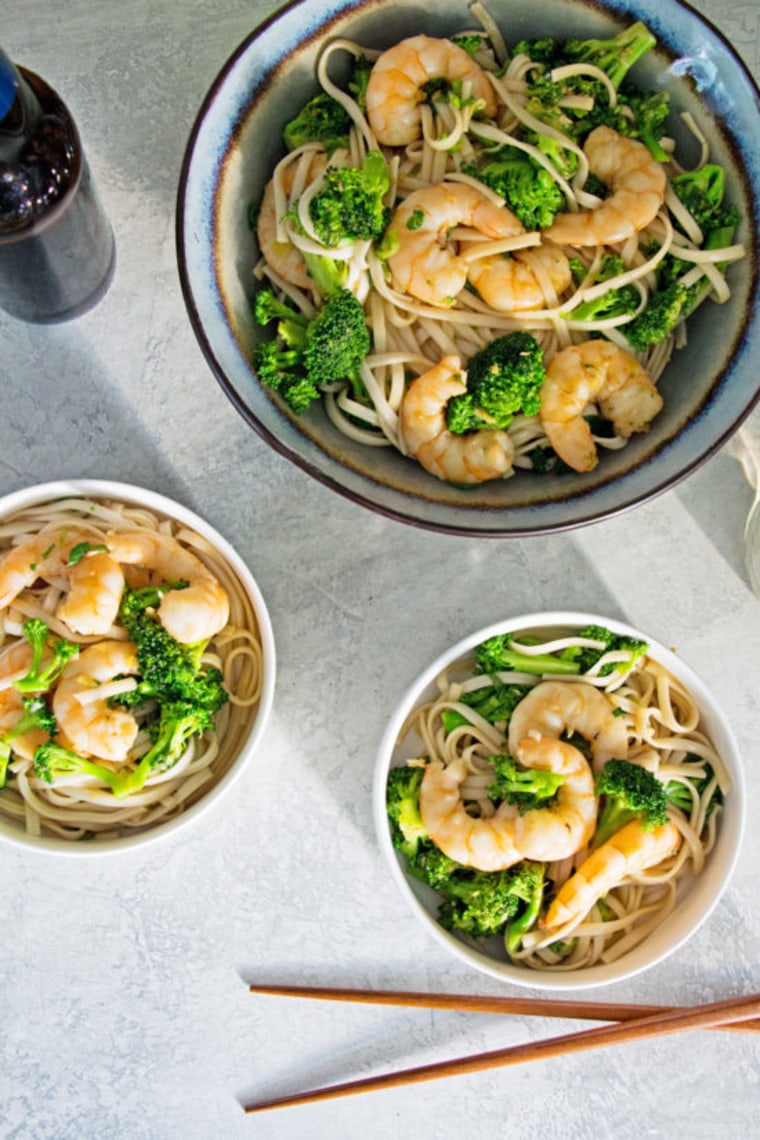 A nice piece of white fish and a few basic ingredients yields a dinner that will be done in 20 minutes.
Kale, pasta and sausage will tempt even the pickiest eaters.
Forget the blue box. This ooey-gooey dish can be on the table in 20 minutes.
Feta, zucchini and tomato are classic Greek ingredients that come together quickly, but this dish tastes like you slaved over it.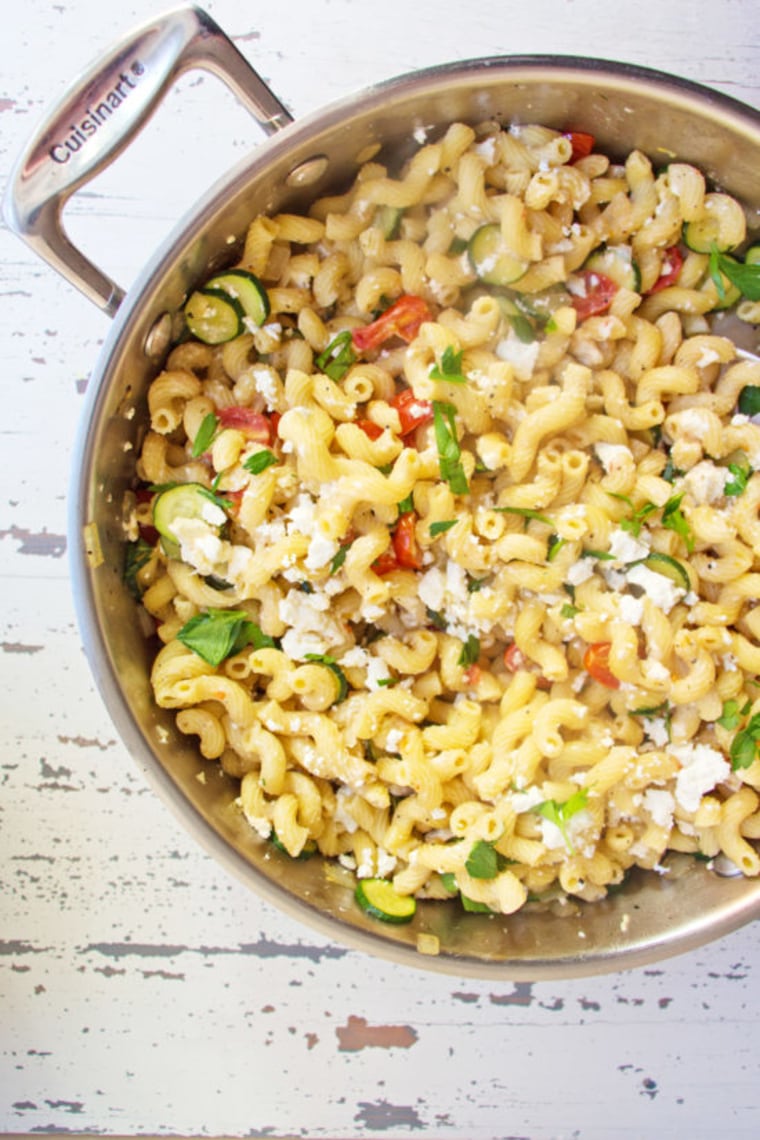 Bring the Big Easy home with this flavorful 25-minute dish.
Have a box of spaghetti noodles? This five-ingredient dish can be on the table faster than you can order delivery.
A delicious pan sauce elevates your usual chicken and rice dinner routine.
More family dinner ideas
Want more tips like these? NBC News BETTER is obsessed with finding easier, healthier and smarter ways to live. Sign up for our newsletter and follow us on Facebook, Twitter and Instagram.