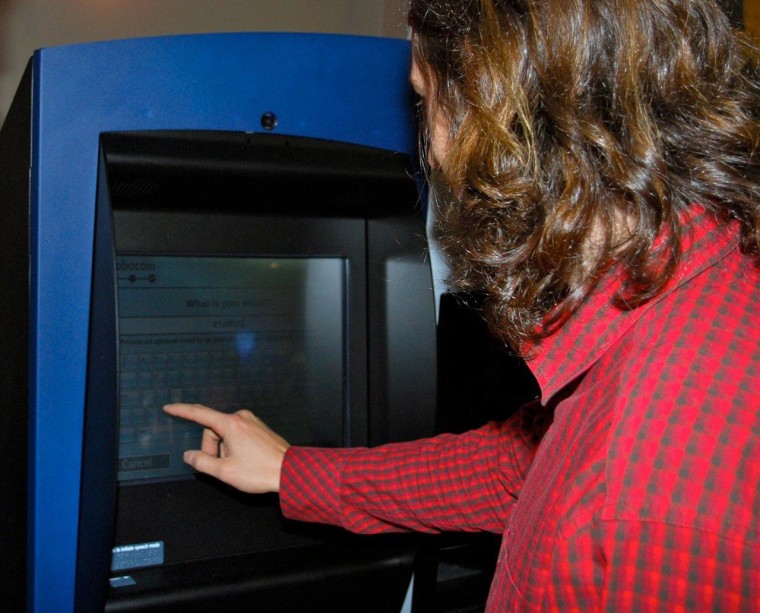 It's a very real machine for a virtual currency.
On Thursday, startup Robocoin was unveiling a bitcoin ATM in Austin, Texas -- the first of at least seven it plans to operate in the United States by May. The machines will allow users to pay real dollars for bitcoins to add to their virtual wallets, and vice-versa.
Bitcoin is the cryptocurrency that's not backed by the U.S. or other governments, isn't backed by banks, and has no physical assets backing it. Since its introduction in 2009, the value of bitcoin has fluctuated, but it was priced as high as $1,000 in December. Currently, one bitcoin is worth around $600
Robocoin's first bitcoin kiosk was in Vancouver, where it has processed over $1 million in total transactions in less than a month. That kiosk is averaging 50-60 transactions per day.
For most consumers, security and reliability are big issues, and Las Vegas-based Robocoin aims to provide high-quality security, including palm vein scanning, which the company considers more secure than fingerprints.
Customer must go through a verification sign-up process and they are cross-checked with various government watch lists to prevent criminals or terrorists from participating, the company said.