Brunch has practically become an institution on Mother's Day, but with egg dishes covered in hollandaise sauce, fluffy bagels, oversized bagels and lots of sugary baked goods, the occasion may quickly derail your goals for soon-to-be bathing suit season. The meal tends to live up to its name, packing in enough calories for breakfast and lunch combined (and sometimes even eating into your dinner budget, too).
Going homemade is the easiest way to celebrate without having to compromise your healthy diet, but when it comes to making brunch plans (and hosting your mother-in-law), who has the time or energy to slave over the stove on a Sunday? Luckily whipping up brunch for a crowd at home can be time- and calorie-conscious, and can still include your favorites from the menu.
Impress your family this weekend with one of these colorful, flavor-packed recipes. Let them think you slaved over the stove all morning — it'll be our little secret.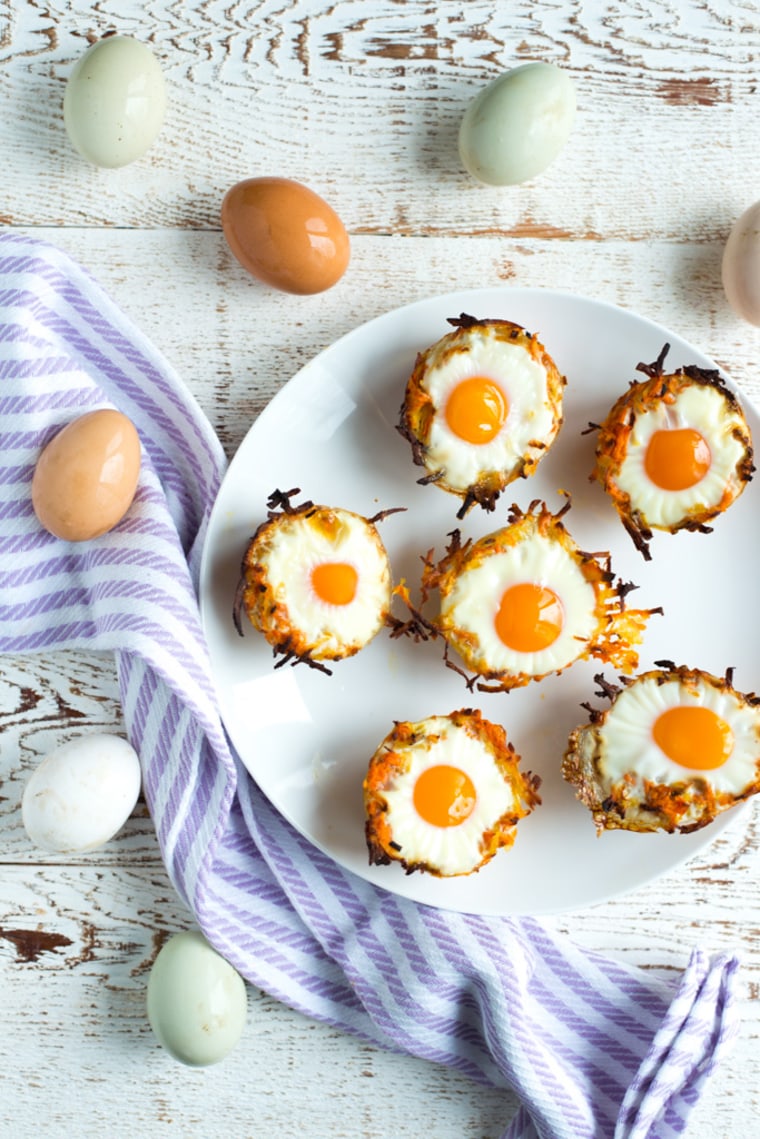 Sweet Potato Hash Brown Egg Nests
Keep your side of hash browns, but up the nutrition by throwing some sweet potatoes into the mix. This recipe calls for just five simple ingredients, and nestling the eggs in a neat pocket of potatoes cuts down on cookware — and clean up.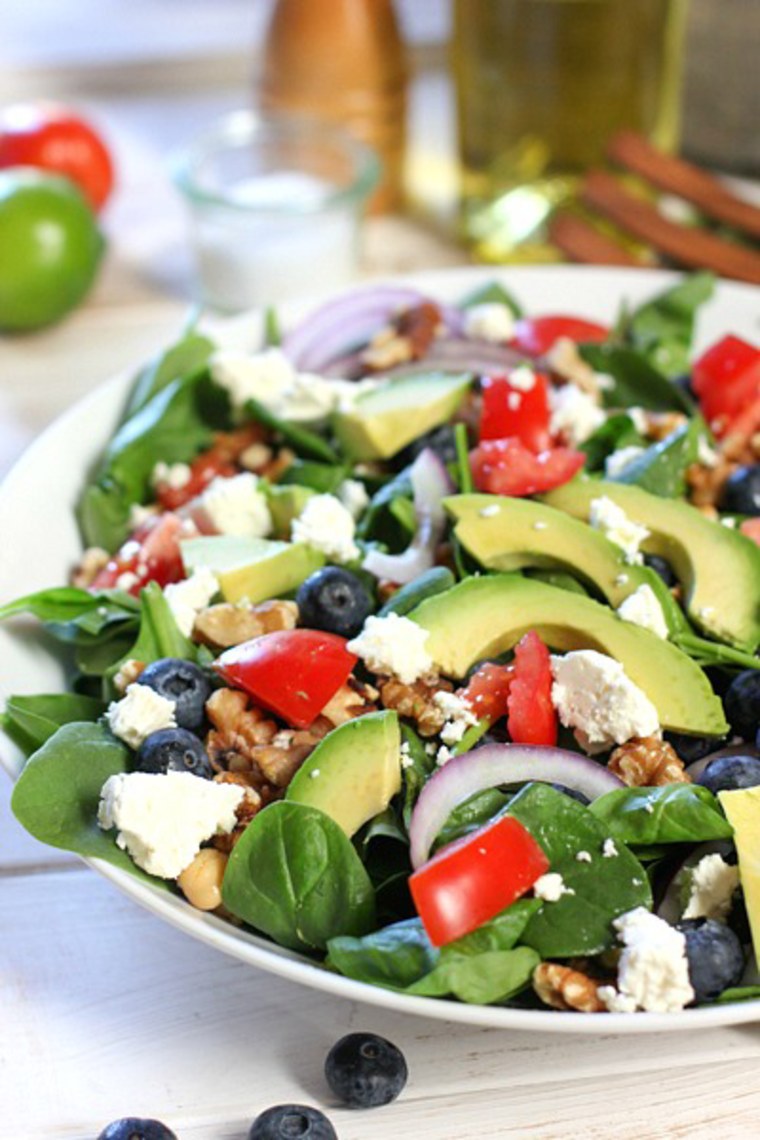 Spinach Power Salad with Honey Lime Vinaigrette
Kick off your brunch with a light and colorful appetizer salad. The blueberry-feta cheese combo screams spring, while the avocado and walnuts will hold everyone over (and keep hungry family members quiet) until the main course is served.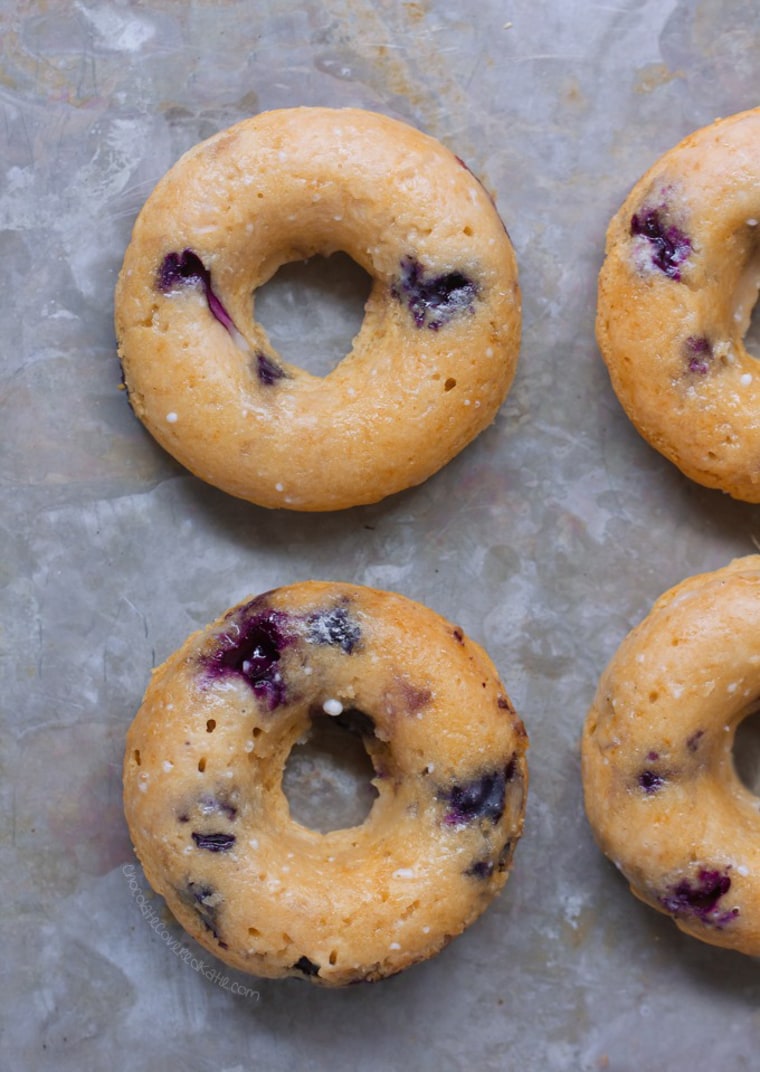 Guilt-free donuts? Yes, you can go ahead and pinch yourself. Unlike the typical fried variety, this better-for-you version is free of refined sugar, low in fat (just 5 grams per donut!) and clocks in at a manageable 150 calories.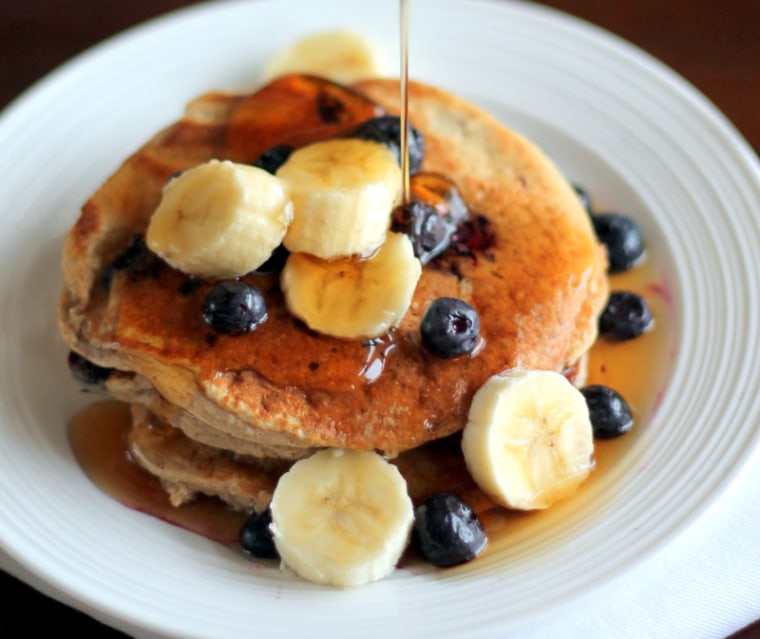 Oatmeal Cottage Cheese Banana Pancakes
Pancakes are another one of those brunch items we crave and then almost immediately regret (as we waddle out of the restaurant unbuttoning our pants). But this recipe cuts back on sugar, adds a large dose of protein and is even safe for the gluten-free crowd to enjoy.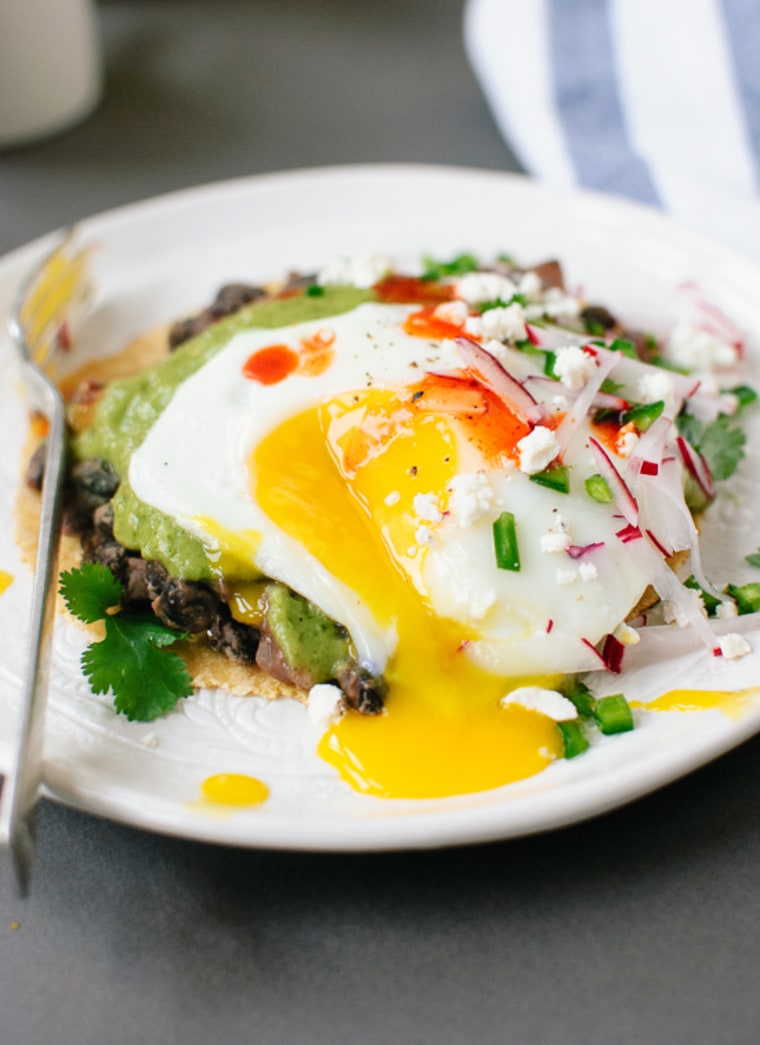 Huevos Rancheros with Avocado Salsa Verde
The restaurant version comes loaded with melted cheese. This homemade recipe keeps all of the traditional flavor with spicy black beans, fresh, creamy avocado salsa verde and a sprinkle of feta. Cut back on prep time, and make brunch interactive, by letting everyone build their own plate.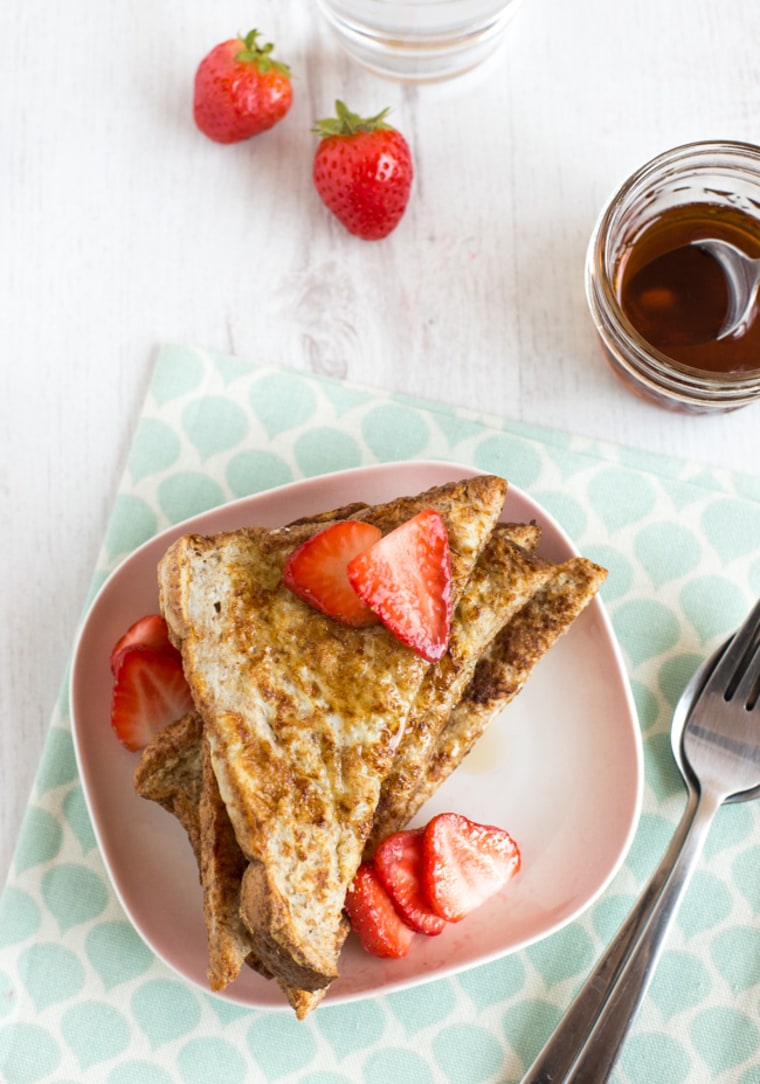 Is it even brunch without French toast on the menu? But white, refined bread dipped into an egg-and-sugar combo before being fried in oil isn't exactly what bikini bodies are made of. Luckily, none of that goes down in this recipe. Swap white bread for whole wheat, whole eggs for egg whites and sugar for fresh strawberries and just a drizzle of maple of syrup and you've got a completely guilt-free, but still totally delicious, meal. Did we mention it'll be on the table in just 10 minutes?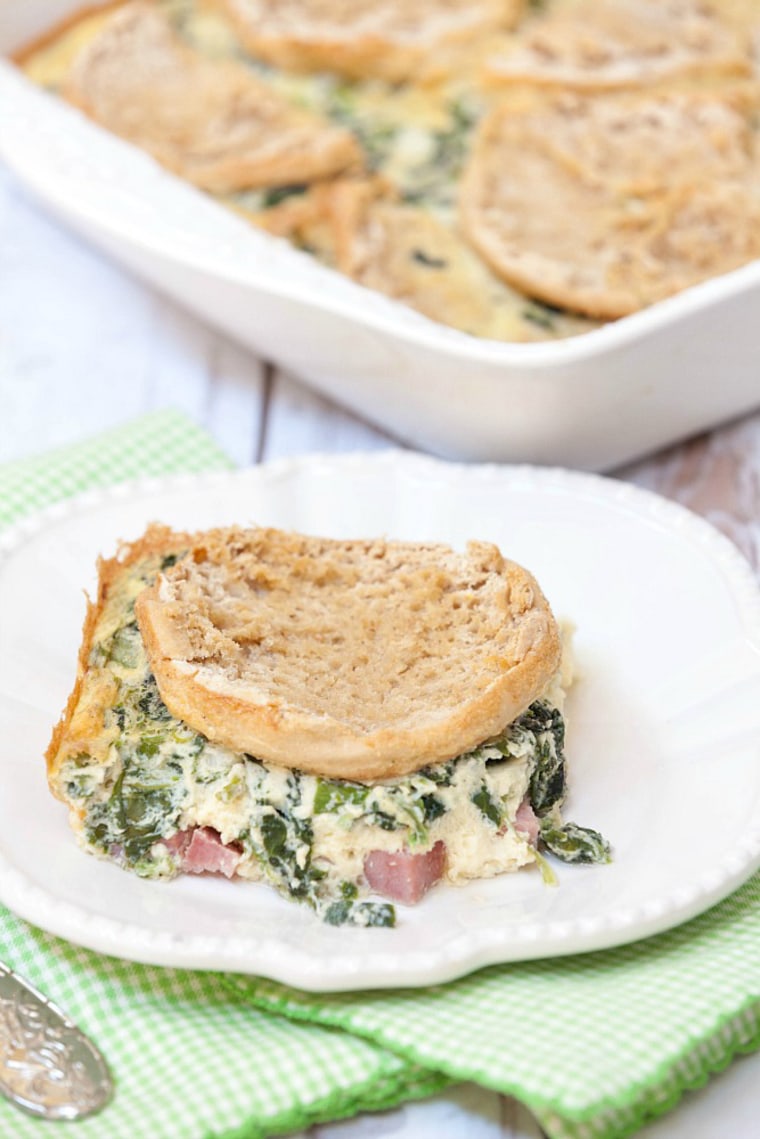 Healthy Eggs Benedict Breakfast Casserole
This casserole packs in all the flavor of the traditional brunch dish — minus the sky-high fat and calorie count. Plus, you can't get much easier than mixing all of the ingredients in a bowl, dumping it in a casserole dish and letting the oven do the work.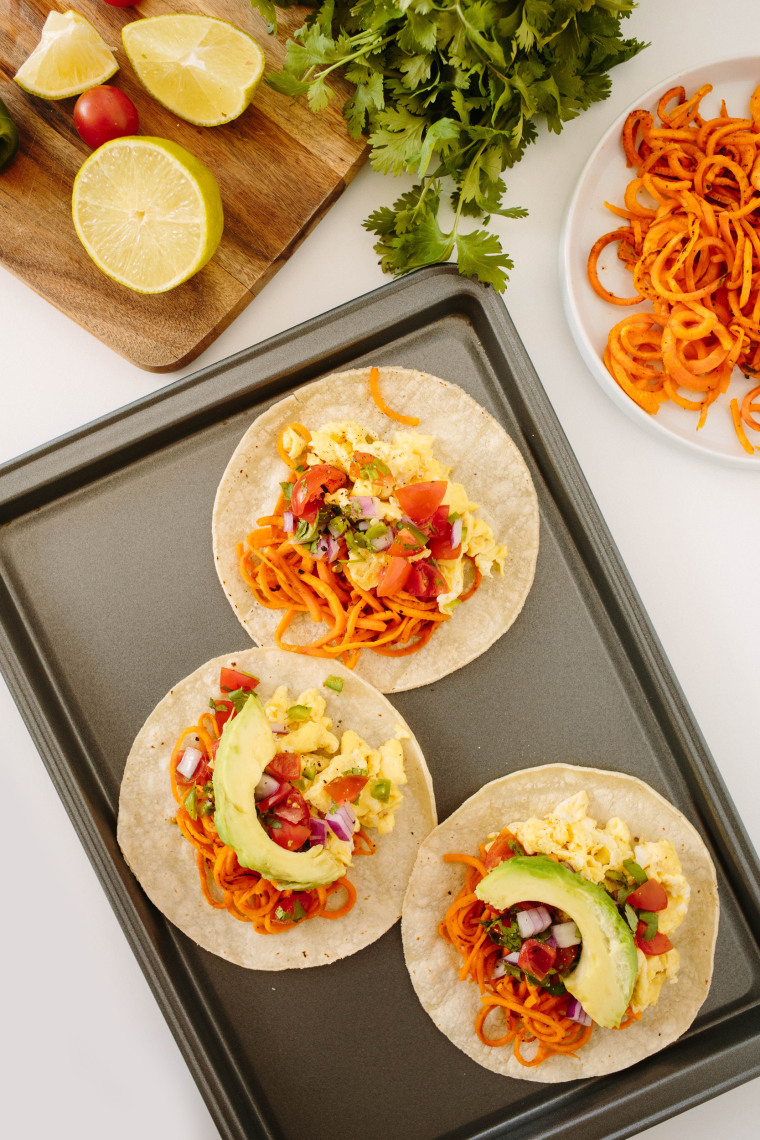 Mexican-Style Breakfast Tacos with Sprialized Sweet Potatoes
Another way to get creative with your eggs, these tacos are easy to assemble (and prevent everyone in the family from requesting made-to order omelets )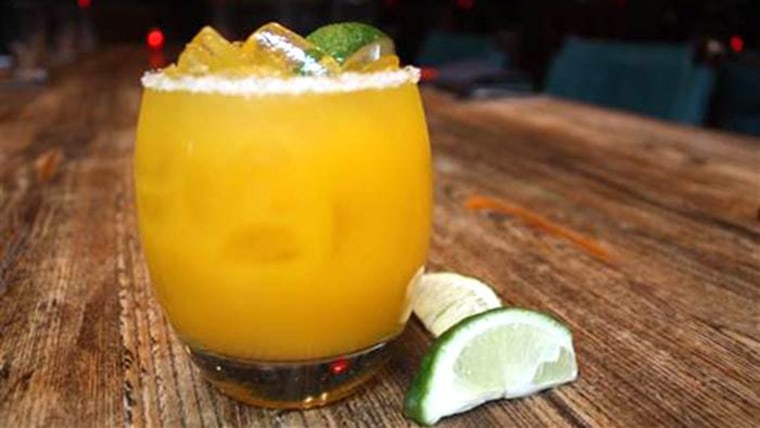 You can't forget the libations. Stray from your typical margarita-fueled brunch, by trading the pre-made mix for some fresh mango puree. Mango adds just the right amount of all-natural sweetness, so we recommend forgoing the sour mix in favor of a just a dash of agave for an even healthier sip.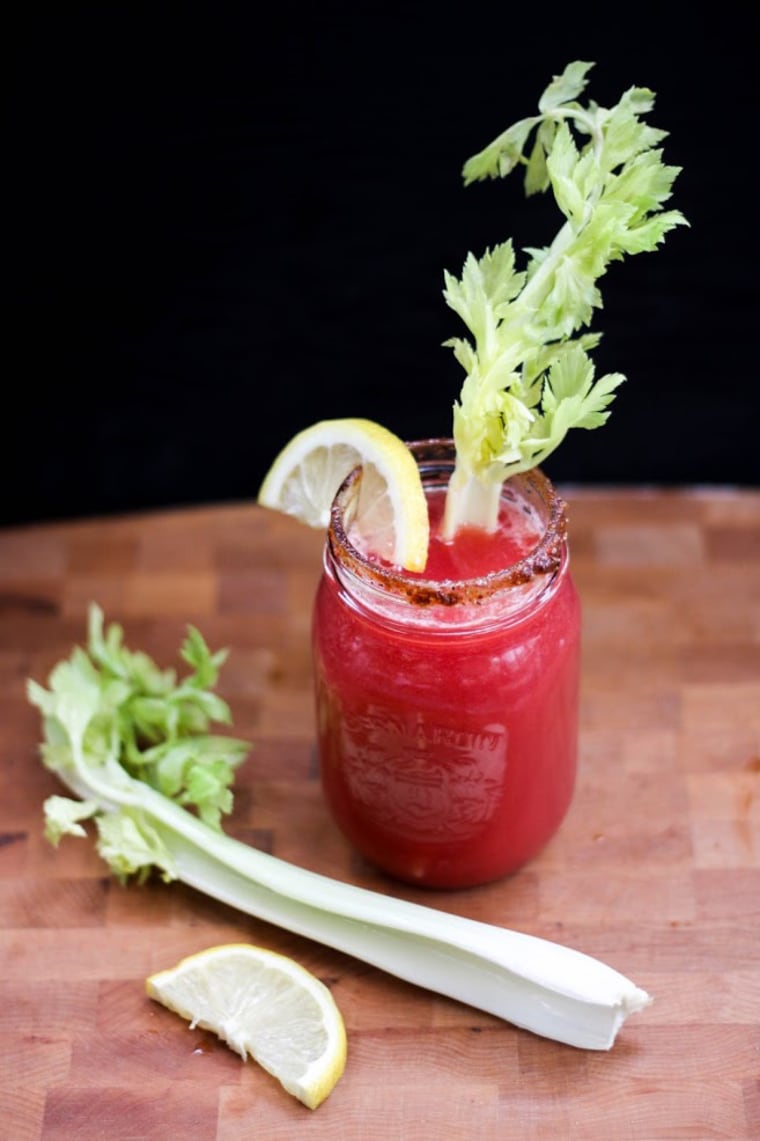 You usually sip one delicious, sodium-laden Bloody Mary before switching to a mimosa. But get ready to imbibe in another round with this fresh, all-natural mix with — wait for it — absolutely no sodium. Your Sunday Funday just got a whole lot tastier.
Want more tips like these? NBC News BETTER is obsessed with finding easier, healthier and smarter ways to live. Sign up for our newsletter and follow us on Facebook, Twitter and Instagram.